Fourth-generation crab fisherman Jake Anderson has captured the hearts of viewers with his fishing skills and daring spirit in the Discovery Channel's reality television series "Deadliest Catch." His life has been a rollercoaster of challenges, personal tragedies, and remarkable achievements. From being a greenhorn on the F/V Northwestern to captaining the F/V Saga, Jake's journey is a testament to his unwavering spirit and pursuit of greatness, inspiring many viewers.
Get to know Jake Anderson
Before becoming a fan favorite of a successful reality TV series and a skilled captain of a fishing vessel, he was just an ambitious skateboarder. Along the way, he'd become someone who never thought he'd get past the age of 25, as he battled alcoholism, drug addiction, and criminality.
Early years and family
Jakob Anderson was born on 16 September 1980, in Anacortes, Washington State, to parents Keith and Donna Anderson. He and his five older sisters, Beth, Chelsea, Johanna, Megan and Wendy, were raised in a comfortable middle-class household. Skateboarding was taboo in their small town during the '90s, but when he was introduced to the sport by his cousin, he fell in love with it. Jake called it his first addiction, as he loved the thrill of flipping the boards and performing tricks. By the time he was 13 years old, he would skate until it was dark with his friends, confessing that initially he was terrible, mainly due to his fear of falling, but he soon overcame it through hard practice.
Attempted to go pro skateboarding but failed
Since skateboarding wasn't popular in their area, Jake didn't know if he had real talent or not. He had a skateboarding buddy, Casey, who was his best friend, and they were both passionate about it. After high school they went to San Diego, California, to pursue professional skateboarding; he said that he was fortunate that his parents and five sisters were very supportive. He was quite sure that his father, a military veteran who'd graduated with a Ph.D. in Psychology, was disappointed but never verbalized it, and instead told him to follow his dreams. It was there that he found out that he had enough talent to go pro. However, when he went back home to tell his parents about it, he had a skateboarding accident that broke his ankle. He screamed, 'It's over, it's over. I'm going to fucking kill you! It's over.' At that moment, he was in pain and in shock, and thought that it was Casey who convinced him to do a trick, but it was all his decision. It ended his ultimate dream.
Went into depression, turned to alcohol and drugs
Even if Jake's ankle recovered from the accident, his emotional and mental state never went back to normal. He did continue with his plan to move to San Diego with Casey, but became withdrawn; the more he accompanied his best friend to his skating gigs, the more depressed he became. He turned to alcohol and drugs, starting with popping Vicodin with Scotch, and then eventually using cocaine and meth. At that time, he was already living off Casey, as he'd blown all his savings to keep up with his vices, so realizing that he'd become destructive to Casey's career, he went back home.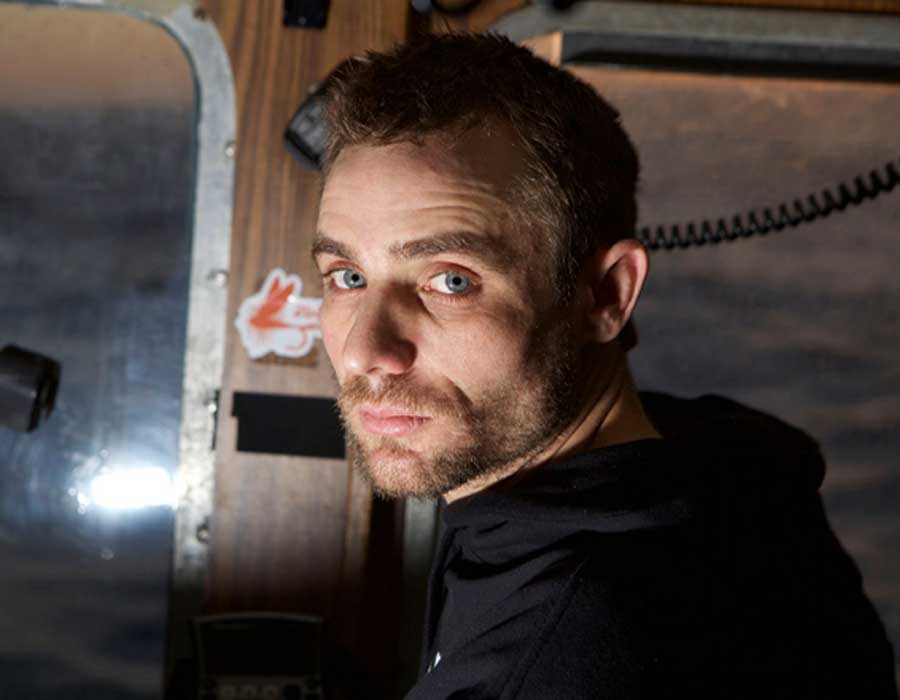 Went into rehab, relapsed, and cleaned up
With the help of family and friends, especially Casey, he went through a hard battle to overcome his addiction to alcohol and drugs. He entered into a program when he realized that he was indeed an alcoholic and drug addict, however, he relapsed, and lived on the streets for two years as his parents pleaded with him to go home, but he was quite embarrassed about what he'd become, so he turned to Casey once again, who was in Washington at that time – his best friend realized how desperately Jake wanted to get help.
Jake's crab fishing journey
His first chance to fish in Alaska
When Jake was 17 years old, his brother-in-law Jeremy gave him his spot when the latter left a salmon fishing vessel called Sunny C. At that time, he never thought that he would turn it into a career, only doing it to earn enough money during the summer to fund his skateboarding hobby. By the time he was 20 years old, he'd become a processor on a factory trawler, F/V Alaska Ocean, with Captain Scott Symonds. He worked 12 hours a day, and made his way up to the deck area by volunteering to work there after his shift was finished. However, he wasn't given a chance to be a deckhand.
First time working on a pot fishing boat
It was his uncle, Brian, who got him a job onboard the cod fishing vessel, F/V Nuka Island, in 2005. Weighing just about 140lbs, about 65kgs made the job quite difficult, nearly impossible to do. During the entire season, his whole body hurt from head to toe, so bad that he said to himself at that time that he didn't want to pot fish again. After the season ended, he was invited for another season for herring, but ended up in hospital as he developed a staph infection. It was his worst season ever, since he not only suffered physically, but also earned nothing. When his uncle learned about it, he advised him to return home, which he did.
His first job on a crab fishing boat
In 2006, Jake's Uncle Brian recommended him to the owners of F/V Mark I. If not for the good reputation that he earned from working at F/V Nuka, his uncle wouldn't have done it, as Brian was notorious for not vouching for anyone since it could tarnish his own reputation. Jake considered it a blessing, even if the fishing vessel that he worked on wasn't built for crabbing, because it gave him a chance to work with Brad Parker and Rick McLeod, both of whom had worked previously as former ship engineers on the legendary F/V Northwestern with Captain Sig. He became a huge fan as he would hear amazing stories about the best fishing vessel in the fleet. His other uncle, Nick Mavar, was a member of Captain Sig's crew, and while at that time it wasn't globally popular, it still had a great reputation within the local crab fishing community.
Working on F/V Northwestern and being part of "Deadliest Catch"
Jake Anderson's journey with F/V Northwestern started in 2007. When Captain Sig Hansen was looking for a greenhorn, his Uncle Nick recommended him. Initially he had a difficult time, but through his uncle, deckhand boss Edgar, and Captain Sig's guidance, he earned his right to become a full-share deckhand. He went through all the usual mistakes that every crabber makes in their rookie season and more, but his determination to learn paved his way to the top. In 2010, Jake achieved a significant milestone by obtaining his USCG Mate 1600-ton fishing license and Master 100-ton license, and set his sights on becoming the captain of his own vessel sometime in the future.
Being on F/V Northwestern gave Jake the opportunity to be part of the reality TV series  "Deadliest Catch." The show made its premiere in April 2005, becoming one of the most-watched series on cable TV, chronicling all the activities that went on during crab fishing season, and it didn't take long for Jake to become one of the fan favorites in the show.
Taking command of the wheelhouse
In 2013, Jake was offered a co-captain position with F/V Kiska Sea, but due to crew issues and mismanagement, he returned to Northwestern. He was accepted again by Captain Sig, provided that he started again at the bottom of the ladder. He agreed, and just as before, he worked his way up. In 2015, the opportunity he had long awaited came knocking at his door. He received a call from previous Saga Captain Elliott Neese, offering him the captain's chair on the F/V Saga. With determination and dedication, Jake took command of the Saga, leading the crew through challenging and successful seasons, earning recognition as a skilled and respected captain.
Went to Ballard for work today! Guess which @DeadliestCatch boat I'm standing in front of here?#discovery #notthesaga pic.twitter.com/lCLmE2w7Df

— Jake Anderson (@JakeVAnderson) May 2, 2019
Personal life
In July 2008, Jake met his future wife, Jenna during the annual Seafair Festival on Lake Washington, where Captain Sig was the Grand Marshal – she was among a group of fans who came to the boat to ask for autographs, and one of her nieces convinced her to leave her number for him. Initially he didn't want to call her, as he felt that, second to addiction, girls were one of the roots of all his problems. However, being alone on the boat made him want to try and strike up a conversation with her, and when he did, he could easily imagine them together. After two weeks of phone conversations, he fell in love, later saying 'From the moment I met Jenna, my life started to change.' She helped him cope with the loss of his sister, Chelsea, as well as supported him in finally giving up drugs.
It was around that time that he enrolled at the Crawford Nautical School to get his captain's license. It was obvious to his family and friends that he became a better person the more time he spent with Jenna. They became engaged in September 2011, and in May 2012, they were married in a ceremony presided over by Captain Sig Hansen. They now have three sons, Aiden, Cadence, and Luka.
Tragedy strikes at home while he was out fishing
Throughout his time in the reality series, Jake endured significant personal tragedies. Some viewers commented on social media that they worried about Jake's mental state. During the fifth season, Jake received the devastating news of his sister Chelsea Dawn Anderson's unexpected passing. At the time when his Uncle Nick was notified that he had an emergency call, he was with him standing on the deck; he had his suspicions, especially since Nick didn't return immediately from the wheelhouse. They didn't use the word 'emergency' lightly in their profession, especially out in the Bering Sea. He thought it be might about Nick's immediate family, but then started to panic as he realized that it could be about his family, because his mother would make sure that any bad news would be first relayed to his uncle to protect him.  After an hour of waiting, his worst fears were confirmed, his older sister Chelsea, with whom he was particularly close, passed away from pneumonia. He lost control and bawled pretty loud.
When he made a phone call to his family, he was conscious of letting the camera film it as he wanted everyone to know about his sister. He told Captain Sig that he wanted to finish fishing as there were a couple of months left in the Opie season but the captain decided that it would be best to turn the boat around. The captain wouldn't let him fish for another minute when his sister had just died. At the dock, the late Captain Phil Harris, who was a close friend, along with his two sons, Jake and Josh, was there to give him emotional support. When he got back home, he witnessed his father, who never showed the family any weakness, crying uncontrollably. His sister was such a happy and free-spirited girl but her long-time illness took control of her body as she grew older.
His father went missing and later, his remains were found
Just as he thought that nothing could be more painful, in the sixth season he learned that his father Keith Anderson had gone missing. In 2010, his father left for a short trip, but hadn't returned, so was reported missing. A huge search party was sent out, and several weeks later, the Ford Ranger pickup truck that he drove the day he went missing was found in a remote area. Jake suspected that his father was murdered due to the blood they found on the key fob and windshield. It was such a heartbreaking situation for the family, especially since a year hadn't passed since they'd buried his sister.
Two years later, his body was discovered accidentally by a hiker a mile away from where the truck was found. Up to this day, there are still many unanswered questions about how he died. Jake said, 'I don't know if his death was an accident, if he harmed himself, or if he was harmed by somebody else.' He didn't know if he would ever find out the truth, and the only way he could move on was through forgiving the person who saw him last, the police department, and his dad. These heart-wrenching events tested Jake's strength, but he persevered, and continued his journey in crab fishing.
Balancing Career and Family
As a dedicated captain and a loving father, Jake faced the constant challenge of balancing his career with his responsibilities as a family man. The demands of the profession and the time spent away from his family took an emotional toll, leading Jake to seek guidance from veteran captains who became his friends and mentors, learning that forging his path was the key to earning respect as a captain.
Awards and Personal Achievements
Jake Anderson's fishing skills haven't gone unnoticed. He was crowned the 2013 Bering Sea King Crab Champion, a testament to his exceptional abilities as a fisherman. Moreover, he earned multiple Emmy Award nominations for his compelling work in "Deadliest Catch," enthralling viewers with his gripping story. Apart from his fishing career, Jake Anderson was chosen as an endorser of the renowned American company, DVS Shoes, for being an avid skateboarder. Additionally, in 2014 he released an autobiography entitled "Relapse", which became a bestseller, chronicling his journey through addictions and recovery.
Continuing the Legacy
In the latest season of "Deadliest Catch," Jake has taken on the role of mentoring Sophie "Bob" Nielsen, a third-generation fisherman who inherited her family's vessel, the F/V Victory. Passing on the knowledge he once received, Jake guided Sophie on her journey to navigate the challenges of crab fishing, emphasizing the importance of resilience, and never giving up.
Discovery Channel's most-watched reality TV series aired its 19th season last April 2023 with a two-hour premiere. Aside from Jake and other returning skippers, this season the producers included rookie captains and greenhorns. It made the competition of getting the highest number of Alaskan King Crabs more interesting, as they all defended their chosen fishing grounds in the unforgiving Bering Sea.
Net worth
The fourth-generation crabber has come a long way from being a greenhorn who had the most difficult time handling a heavy steel pot, to one of the most respected fishing vessel captains. His net worth increased each year from his profits as co-owner of F/V Saga, his appearance fee on the reality TV series, merchandise and book sales, and endorsements. Authoritative sources say that his net worth as of July 2023 has reached as much as $2.5 million.
Captain Jake Anderson's life has been a great example of the indomitable human spirit, showcasing that even in the face of immense hardships, dedication and perseverance can lead to extraordinary achievements. He continuously strives to become the best version of himself. His legacy in the fishing industry and his role as a mentor to aspiring fishermen are undoubtedly one for the history books.