Who is Jaycee Chan?
Singer and actor, Jaycee Chan is perhaps best known as the son of Jackie Chan, a famous martial artist and actor who needs no special introduction, and his wife Joan Lin Feng Jiao, a Taiwanese actress. As a celebrity child, Jaycee is often seen as a playboy and a spendthrift, and despite the heavy promotion of his work and the support of his family, he hasn't been able to achieve the success that his father has. His arrest also affected his career, however, in his four-minute speech after his release, Jaycee publicly apologized and promised to be a law-abiding citizen.
Let us tell you more about what happened to Jaycee, about his acting and music career, and his personal life.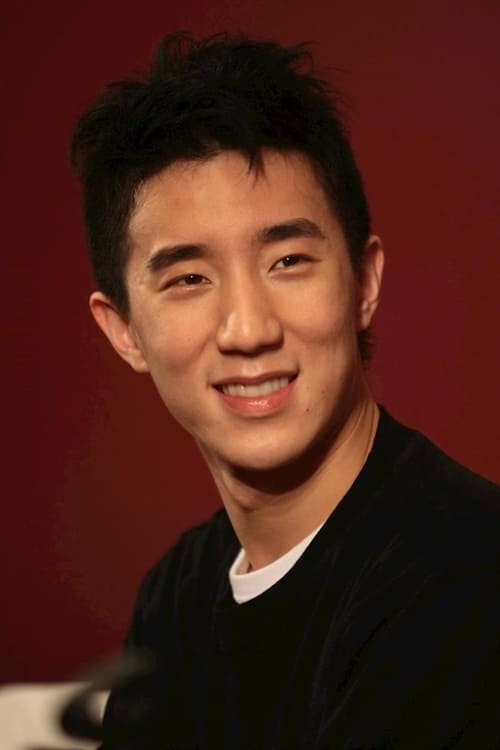 Early life, family, and education
Born Chan Jo-Ming under the zodiac sign of Sagittarius on 3 December 1982, he's today aged 40 (as of August 2023). A native of Los Angeles, California USA, he holds both American and Chinese nationality (through his father). He's the only child of his parents, however, he has a half-sister, Etta Ng Chok Lam – their father had an extra-marital affair with Etta's mother, Hong Kong actress Elaine Ng Yi-Lei.
When it comes to Jaycee's educational background, he attended a private local high school, and upon matriculating in 2000, enrolled at the College of William and Mary in Virginia, however, he dropped out of college after two semesters. In 2003, he moved to Hong Kong to pursue his acting and music career. Jaycee is fluent in English, Mandarin, and Cantonese.
Acting career- movies
Jaycee made his acting debut in the 2004 movie "The Twins Effect II", in which he starred alongside the Hong Kong pop duo Twins. While his initial performances received mixed reviews, he gradually improved his acting skills, and gained recognition for his efforts. He appeared in the Hong Kong movie "2 Young" (2005), and was nominated for the Changchun Film Festival Golden Deer Award for Best New Performer, and Hong Kong Film Award – Best New Artist.
Jaycee followed with his role in the 2007 movie "Zhan. gu", which earned him the Wine Country Film Festival Award for Best Actor. Later that year, he was seen in "The Sun Also Rises", a fantasy drama that followed inter-connected stories in different time zones. The movie had 22 award nominations and 10 wins.
In the following year, Jaycee was seen in "Shinjuku Incident" and "Mulan: Rise of Warrior", which earned him the Hundred Flowers Award nomination for Best Supporting Actor, followed by his roles in "Break Up Club" (2010), and "1911" (2011), in the latter, starringd opposite his father, Jackie Chan in this Jackie's jubilee 100th movie, but which was his worst-reviewed and least profitable film.
One of Jaycee's notable achievements came in 2012 when he starred in the film "Double Trouble", also starring Taiwanese singer-actor Han Dian Chen. He was next cast to play Thou Tong in the 2013 romantic drama "Love Speaks", which earned him a nomination for the China Britain Film Festival Golden Knight Award for Best Actor.
Despite facing controversies and challenges related to his personal life, Jaycee Chan continued to pursue his acting career. Following his release from prison, Jaycee focused on his career and worked on various projects. He was seen as Peng Qizi in the 2015 action movie "Monk Comes Down the Mountain", written and directed by Kaige Chen. He followed with his role in "Railroad Tigers" (2016), demonstrating resilience and determination in pursuing his artistic endeavors.
Five years later, he landed the role in the critically acclaimed drama "Good Night Beijing", and will be seen starring in the announced romantic movie, "Great Mr. Zhou", which is currently in development.
Music career
In addition to his acting pursuits, Jaycee Chan is also a musician, venturing into the music industry with his debut album "Jaycee" in 2004, which featured a mix of Mandarin and Cantonese songs. While this didn't garner significant attention, he continued to develop his musical talents.
The amazing story of #JackieChan and his son #JayceeChan who was caught in drug scandal

Jaycee chan is an actor and singer who works in Cantonese and Taiwanese music industry (his mother is Taiwanese actress) #AryanKhanArrested #AryanKhanDrugCase pic.twitter.com/BrMMQn2NSz

— Swathi Bellam (@BellamSwathi) October 5, 2021
Jaycee released two albums in the following years, entitled "Yi Lu Zou Hao" (2008) and "Luan" (2010), with his musical style often blending pop, R&B, and hip-hop elements. His efforts in the music industry showcased his versatility as an artist, as he experimented with different genres and musical directions.
Controversies
In August 2014, Jaycee Chan was arrested in Beijing, China for drug-related offenses, which included possession and consumption of marijuana. This incident not only led to legal consequences, but also brought significant negative media attention. His father, Jackie Chan, publicly expressed his disappointment and apologized for his son's behavior. Since 2009, he's been China's anti-drug goodwill ambassador, and his son's arrest caused much controversy and negative comments.
Jaycee's arrest had an impact on his career and reputation. He spent several months in detention, faced legal proceedings, and was sentenced to six months of prison and fined 2,000 Yuan (approximately $320). After his release, he worked hard on rebuilding his image and career.
Love life and wife
Jaycee has been the subject of various speculations concerning both his romantic life and his sexual orientation, however, although he was romantically linked to various celebrities, he hasn't spoken about his relationships.
Recently, it was revealed that he married his long-term girlfriend, Vicky Zhang, with whom he was in a relationship for the last ten years. Vicky is a non-celebrity, and nothing is known about her since she prefers to keep her private life away from the media's attention. Reportedly, the wedding ceremony was private and held in the presence of only their closest family members and friends.
Net worth
In one of his interviews, the famed Jackie Chan said that he won't leave his wealth to his son, as that if he's capable, Jaycee will make his own fortune. Jackie Chan has a net worth estimated at over $400 million, while his son, Jaycee, thanks to his acting and music career, makes a good living for himself.
According to sources, as of August 2023, Jaycee's net worth has been estimated at $2 million.