• Heather Vaughn, aka Jellybeannose, is a 29-year-old American dancer, K-pop enthusiast, influencer, YouTuber, and social media personality.
• She first rose to fame with the creation of a Korean-themed channel, and she is also a prominent member of the Autonomous Sensory Meridian Response (ASMR) video community.
• She formed NYX with two close friends in college and became one of the most famous cover dancers, posting many videos and vlogs.
• She is also a host of the This is Not a Dream podcast and has a net worth of approximately $200,000.
• She is a controversial figure due to her relationships with Korean men and accusations of being a "culture vulture".
 
Who is Jellybeannose?
Born on 21 June 1990, at an unspecified location in California, USA, under the water sign of Cancer, Heather Vaughn, also known as "Jellybeannose" is a 29-year-old American dancer, K-pop enthusiast, influencer, YouTuber and social media personality. She first rose to fame with the creation of a Korean-themed channel, on which she reviewed movies and practiced their language. As time went on, Heather became infatuated with South Korean boy bands and began dancing to their songs. It didn't take long before she attracted the attention of fellow K-pop aficionados, launching her videos to viral status. She is also a prominent member of the Autonomous Sensory Meridian Response (ASMR) video community, as she posts a lot of ASMR-themed content on her backup channel.
In recent months, Jellybeannose has stayed away from dancing and video creation. This is mostly because she is focused on her podcasting career and other endeavors.
Early Life and Education: Growing Up in California
Jellybeannose was raised in her birthplace with a sister named Kristen. In one video, she mentioned that a friend introduced her to the world of K-pop when she was 14-years-old.
Ever since then, her infatuation with Korea and everything related to it has been a driving force behind her career as an online star. We do know that she moved across the country for college purposes, but she's never revealed which college that was. Heather is generally a very private person; despite always being candid when talking to fans and discussing her career, she never wanted to reveal anything pertaining to her private life. In multiple Ask Me Anything (AMA) and Q&A sessions, Jellybeannose stated that she wanted to be remembered for her talents and accomplishments, not for 'dirty laundry'.
Early Dance Career: NYX
While in college, Heather formed NYX with two close friends, Bailey and Isabelle – all three ladies were infatuated with K-pop and that was the reason they started hanging out in the first place. In their spare time they practiced dance routines by groups such as BTS, Big Bang, SHINee and others. They soon became very adept at recreating these elaborate dance moves, and started performing together with other local dance groups. At one point, the three girls wanted to create their own dance routines, such as the one for "EXO (엑소) – Overdose (중독)". While Izzy, Bailey and Heather were the mainstays in the group, they also worked with many male dancers and other collaborators.
Sometime in late 2015, the group had already gained international fame, as they were the object of infatuation by K-pop fans from all corners of the globe. Suddenly, Isabella announced on her Instagram profile that NYX would be no more 'for private reasons'. To this day, none of the former members have shed light on the details behind the dissolution of their collaborative project.
Speculations on Jellybeannose's Role in NYX's Breakup
After NYX became a thing of the past, rumors began swirling around. On various K-pop-themed online forums, fans of the group pointed out that Jellybeannose might have been the catalyst for the group's breakup. Out of all the core and temporary members, Heather was by far the most popular.
Her videos, gifs and images were always trending on sites like Imgur and Musical.ly, which might have made Bailey and Isabelle jealous. Both of Heather's bandmates went on to have solo careers in K-pop dancing, but neither has become nearly as famous as Jellybeannose.
Solo Career: Various Covers and Vlogs
Heather went on to become one of the most famous cover dancers in recent history. Many of her videos reached hundreds of thousands of views in mere weeks, due to the rising popularity of K-pop. Not only did she cover the songs, but also posted many vlogs in which she chronicles her travels to Seoul and other cities in her dream country.
She became a prominent performer at K-CON, a yearly convention celebrating Korean music and culture, which on most occasions takes place in either Los Angeles or Irvine, California. However, in the last two years or so, she hasn't uploaded that many videos; her most recent video is "Favorite (페이버릿) – Loca Dance Cover [Jellybeannose]". A few months ago, she stated that she doesn't really have time to do dance covers anymore, as she's focused on her career and starting her own business. Due to her insistence on not revealing too much about herself, there's nothing else available on the matter.
Controversy and Criticism
Jellybeannose is somewhat of a controversial figure in the dance community, often being the subject of harsh criticism from various K-pop communities online, including many native Koreans.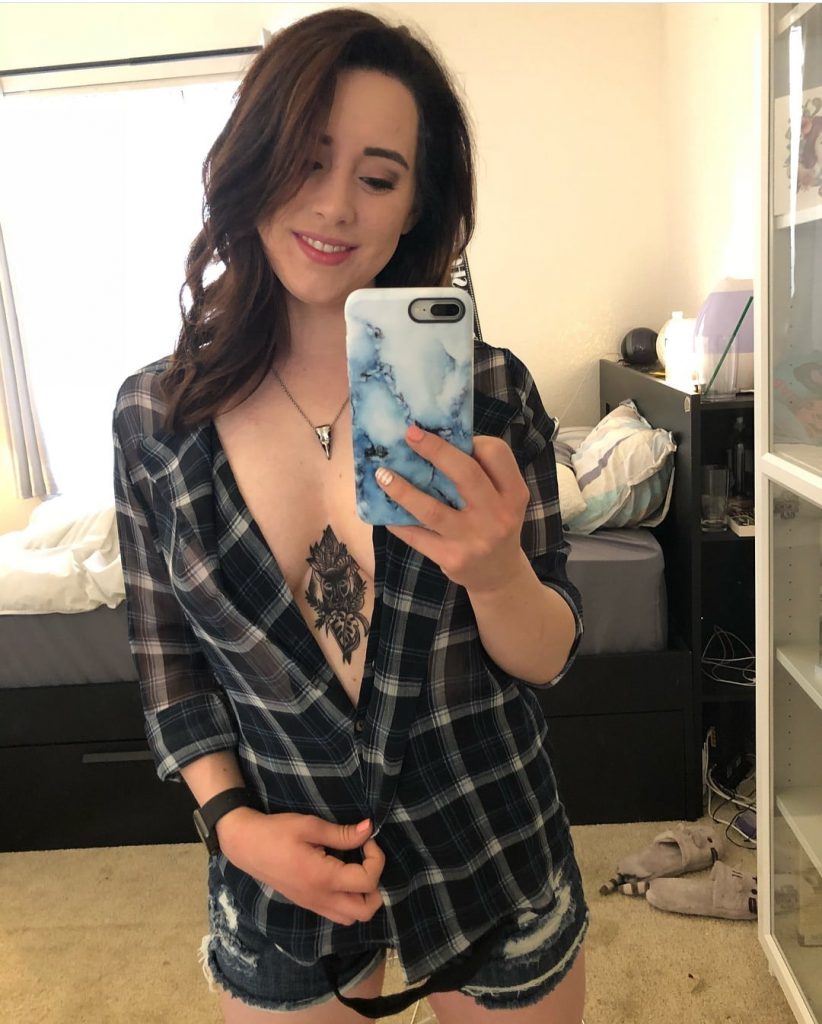 In her heyday, she had several Korean boyfriends, but her relationships never lasted much longer than a few weeks. This prompted her fans to come to the conclusion that them being Asian was the only reason Heather had been with them. Koreans have accused her of being a "culture vulture", which implies that she purposely used K-pop and other East Asian music genres just to become a social media star. There were also critics on the subject of her dressing like an average Korean girl, even including analyses of how she regularly applied makeup 'to make her eyes look wider'. However, most of the K-pop fandom embraced her, and effectively ignored any claims from opposing fan factions.
Career as an ASMR Video Creator
On 22 September 2014, Jellybean started creating content, but in an entirely different niche of internet culture. With a video entitled "[ASMR] Introduction + Some Tapping/Crinkling/Ear to Ear Whispering", she entered the world of autonomous sensory meridian response (ASMR) videos, named after the tingling sensation that starts in the scalp area and slowly "glides" down the spine. Somewhat peculiar at times, this type of content usually includes soft whispering, trigger words, gentle lip-generated sounds and more. Heather's ASMR channel currently has 300,000 subscribers. Even though she isn't active here either, it can be said that her fame stemming from ASMR is far greater than that of her dancing career.
Her specialities are whispering and massage sounds, as well as role-playing. As of August 2019, she is thought to be focused on her career as a podcast host. She and Joy Luke have started the This is Not a Dream podcast, devoted to horror and crime stories.
Personal Life: Does Jellybeannose Have a Boyfriend?
As for her previous romantic involvements, Jellybeannose had several boyfriends, most of Korean ethnicity. At this time, it is known that her partner is a man named Jonathan van Arsdall. The two are thought to be dating for an extensive amount of time, a little less than two years.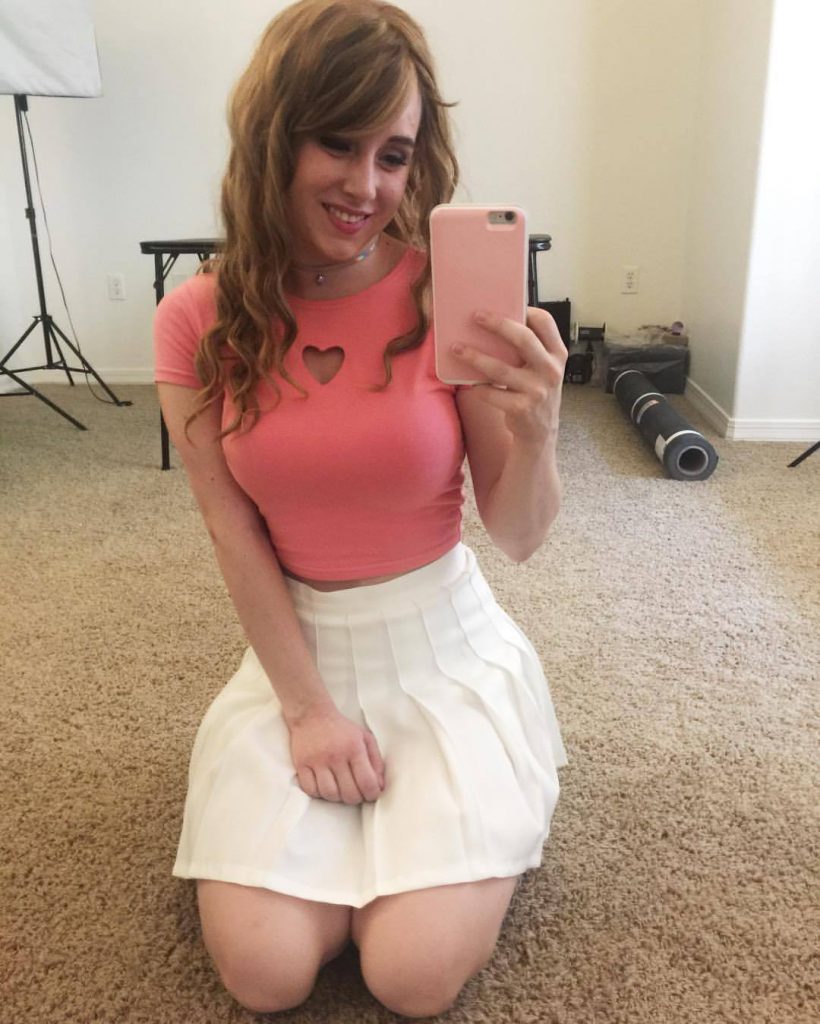 That said, there has thus far been no controversy surrounding their relationship. They reside at an undisclosed location on the West Coast of the US. However, since Jonathan is from Bluff, New Zealand, they also spend a significant amount of time there. In a Reddit AMA, Heather stated that her channel's name stems from a nickname given to her by a high school boyfriend.
Body Measurements: How Tall is Jellybeannose?
Jellybeannose is approximately 5ft 7ins (170cm) tall. Her eyes are dark brown, and she often switches between blonde and brown hair. She has two tattoos – one on her right hip and in the other in the middle of her chest.
Net Worth: How Rich is Jellybeannose?
Affluent successful dancer and ASMR-ist, Jellybeannose, has a net worth of approximately $200,000, as of August 2019, accumulated by building a large fanbase in her dancing days, as well as creating custom content on YouTube. If her podcasting career takes off, we might see her net worth rise soon.
Online Presence
Her official Facebook page has 15,000 'likes'. On her main YouTube channel she has 260,000 subscribers, although Instagram is by far her favorite social network, but with just 17,000 people following her.
Source:
IMDb
,
Wikipedia