Just a simple reminder that article is created and owned only by biographytribune.com. Article cannot be re-published in any other pages or documents. Copyright is protected by DMCA. All found copies will be reported.
Original source: https://biographytribune.com/what-happened-to-larry-the-cable-guy-his-wiki-health-inspector-comedian-net-worth-house-family-kids/
Who is Larry the Cable Guy?
Daniel Lawrence Whitney was born on 17 February 1963, in Pawnee City, Nebraska USA, and is a stand-up comedian, producer, actor, and music artist, best known from performing professionally as Larry the Cable Guy. He's released seven comedy albums throughout his career, three of which have been certified gold by the RIAA.
The Riches of Larry the Cable Guy
How rich is Larry the Cable Guy? As of mid-2018, sources estimate a net worth that is at $80 million, earned through success in his numerous endeavors; he's starred in several films as well as television series. As he continues his career, it is expected that his wealth will also continue to increase.
Early Life and Career Beginnnings
Larry grew up in a pig farm with his father who was a minister and entertainer as well as his mother. He attended The King's Academy in the late 1970s, where his father served as the principal. He then went to Berean Christian School located in West Palm Beach, and after matriculating, attended the Baptist University of America, before moving to the University of Nebraska where he majored in drama and speech. However, he never completed his studies, dropping out after his junior year to pursue a career in comedy.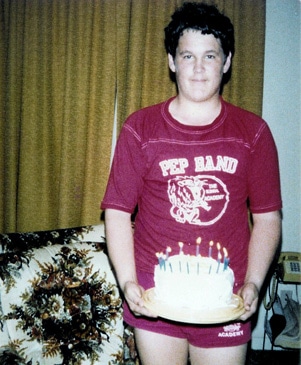 In the early 1990s, he started to be heard on various radio programs, such as "The Ron and Ron Show" and "The Todd and Tyler Show". He was also a frequent guest in "The Johnny Dare Morning Show" and also on "Greg and the Morning Buzz". He also tried his hand at stand-up comedy, but didn't have much success until he developed the Cable Guy character. He eventually decided to maintain the character which has a stereotypical redneck appearance and a Southern accent; He mentions that he usually turns on his accent off-stage so that he doesn't forget. He later released his autobiography "GIT-R-DONE" based on his famous comedy act expression.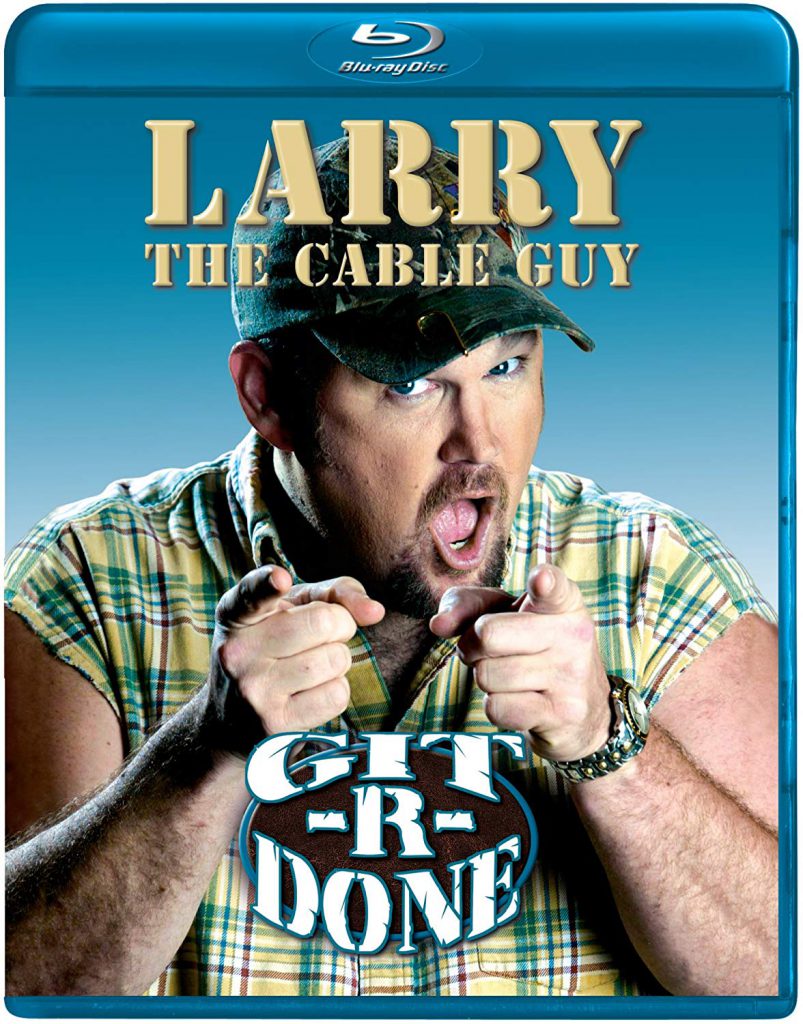 Later Career and Other Work
He released his first comedy album in 2001 entitled "Lord, I Apologize", and his second four years later entitled "The Right to Bare Arms" – both were certified gold by the RIAA, and he then released his third special in 2007, before two years later being roasted in a Comedy Central special. In 2011 he started working on a travelogue series entitled "Only in America with Larry the Cable Guy", shown on the History Channel – as a part of the show, he became the first on-air talent from a non-news crew to be allowed into the War Room.
He is also known for his voice work in the "Cars" film franchise, on which he voices the character Mater. In 2012, Disneyland released land as a part of their theme park "Cars Land", which is called "Mater's Junkyard Jamboree". He has voiced Mater on nearly every occasion that the character has appeared. There is also a line of Larry the Cable Guy food products, including boxed hamburger dinners. Part of its profits are donated to the Git-R-Done Foundation.
August 17th is right around the corner! Comin' to the @FoxwoodsCT!
Grab your tickets now! https://t.co/jhGG40N5DD pic.twitter.com/pnwDwH9gPl

— Larry The Cable Guy (@GitRDoneLarry) August 14, 2018
What Happened to Larry the Cable Guy?
In the latter part of his career, Larry focused more on his film work, appearing in several films such as "Jingle All the Way 2" and "A Madea Christmas". He also reprised his voice role in the animated film "Cars 3", and appeared in the 2016 documentary "Jeff Foxworthy & Larry the Cable Guy: We've Been Thinking".
He also continues his association with Disney, being heard as a voice actor for several video games, including "Disney Infinity: Marvel Super Heroes", "Disney Infinity 3.0", and "Cars 3: Driven to Win". In 2017, he returned to stand-up comedy through releasing a special with Netflix entitled "We've Been Thinking (with Jeff Foxworthy)". He is one of the numerous comedians who started deals with Netflix to release stand-up comedy specials. He's mainly stayed under the radar for the last five years, and time will tell if he continues to release comedy content through Netflix.
Personal Life
For his personal life, it is known that Larry married Cara in 2005, and they have two children together. The family resides on a 180 acre farm in Lincoln, Nebraska. He is known to be a keen Nebraska Cornhuskers football fan, and is frequently seen with a gold Nebraska "N" chain around his neck. He is also an REO Speedwagon fan, and even appeared with them on stage on one occasion. Larry also does a lot of charity work, and has donated $5 million to the Arnold Palmer Hospital for Children to help advance developments against Hip Dysplasia. The hospital later opened a new wing called the Wyatt Whitney Wing, named after his son.