Max Baer Jr. is an American actor, director, producer, and comedian, who became well-known for playing the naive and dimwitted character of Jethro Bodine in the hit sitcom of the 1960s, "The Beverly Hillbillies." After producing two highly successful movies, he took a break from acting about three decades ago. However, Max remained relevant through his business endeavors, a tragic relationship, and after 2015, as the aforementioned TV show's only living cast member.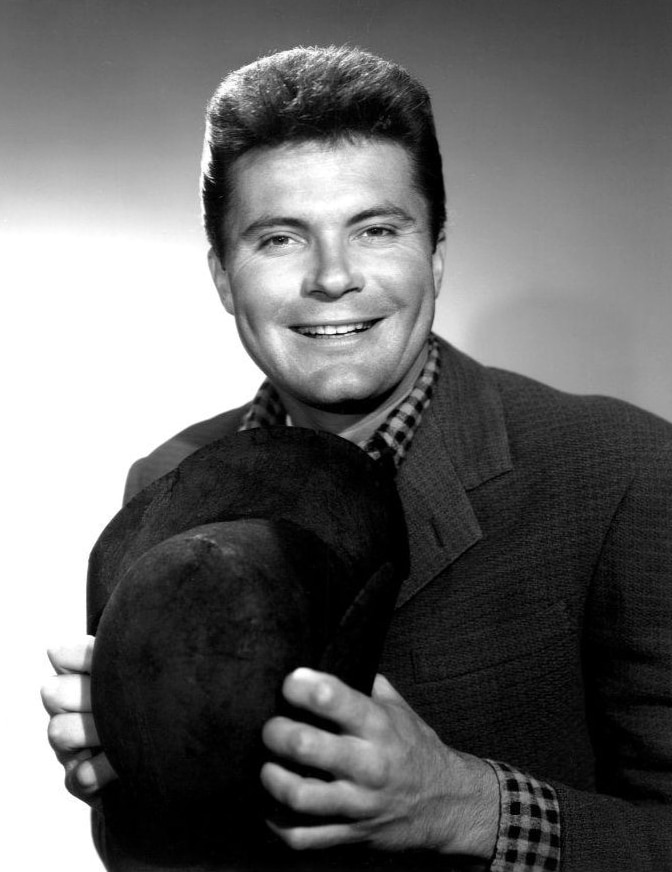 Early life
Maximilian Adelbert "Max" Baer Jr. was born on 4 December 1937, in Oakland, California USA to Maximilian Adelbert "Max" Baer and Mary Ellen Sullivan. His father was the world heavyweight boxing champion from June 1934 to June 1935, nicknamed Madcap Maxie and Livermore Larupper. He had a boxing record of 81 fights, 68 wins (51 by knock-out), and 13 losses between 1929 and 1941. His father made his acting debut in the 1933 movie "The Prizefighter and the Lady", and appeared in over 20 other films before he died from a heart attack in 1959. A park in Livermore and Sacramento, both in California, are named after him.
Max Baer Jr. had two younger siblings; his sister, Maudie Marian Baer, was born in 1944 and is presumably still alive. His brother, James Manny Baer was born in 1941 and died in 2009. Max's uncle, Jacob Henry "Buddy" Baer, was a two-time world heavyweight title contender in boxing with nearly 60 bouts, and an actor in about 20 movies. Max is of German Jewish descent on his paternal side and Irish descent through his mother.
Early education, source of career
Max matriculated from Christian Brothers High School in Sacramento, California. During his time there, he earned letters in four sports, including golf. He was talented: a two-time junior champion at the Sacramento Open golf during his school days, and in 1968, he won the Andy Williams – San Diego Open tournament with Charles Sifford, the first African-American to play on the PGA Tour.
Max was the opposite of Jethro in reality, which surprised many of the show's fans. He was well-educated and had a sharp mind necessary for comedy. Max graduated from Santa Clara University in Santa Clara, California, with a bachelor's in business administration and a minor in philosophy. His first acting role was in 1949, when he went on stage to perform the "Goldilocks and the Three Bears" play at the Blackpool Pavilion in Winter Gardens, Blackpool, England.
Career
Max waited over a decade to become a professional actor, and only signed a deal with Warner Bros. in 1960. That was an accident; an ABC producer saw him eating lunch at the Warner Bros lot, and thought that Max resembled James Garner, who had just left the "Maverick" TV show. They asked him if he ever wanted to be an actor, and Max agreed to try it after they told him that the pay would be about $250 a week. According to AmoMama, Max was broke and hungry, with one quart of milk for four days and a single ragged suit of clothes. He was about to lose his unemployment insurance, was malnourished, and hadn't paid his rent in two months.
Max was signed without having to do a screen test, and quickly appeared in TV shows such as "Hawaiian Eye," "The Roaring 20's," "Sugarfoot," and "77 Sunset Strip" before 1962. His prolific start attracted the attention of CBS, and in 1962 they cast him as Jethro Bodine in "The Beverly Hillbillies". The TV show revolved around the poor, Clampett family from the Ozarks, who discover oil on their land, became unbelievably wealthy, and moved to Beverly Hills, California. The ridiculous situations resulting from cultural differences and improper etiquette naturally captivated the audience. Max played the son of Pearl Bodine, played by Bea Benaderet, the cousin to Jed Clampett, the family patriarch portrayed by Buddy Ebsen.
The show's end
Max's likeness became synonymous with Jethro during the nine seasons the TV show aired on CBS. Unsurprisingly, Max had problems finding work for about three years after the show ended in 1971, because he wanted to avoid being typecast as an unintelligent, jobless, comedy-driven character. Max wanted to play a detective, a neurosurgeon, or a pilot, so he experimented with minor roles while the show was on the air.
That proved to be a blessing in disguise, because Max had to focus on writing, producing and directing, initially the drama movie "Macon County Line" in 1974, plus investing about $110,000 with a friend. The film quickly became a box office hit, earning about $25 million, making it the highest-grossing movie per dollar invested for the next 25 years. Moreover, he had a genius idea to license the name to a song, and use it as a movie name and plot anchor. He purchased the rights to the "Ode to Billy Joe" song by Bobbie Gentry in 1976, and made an eponymous film for $1.1 million, which earned $27 million at the US box office, and nearly $10 million from other sources.
Max also bought the rights to Madonna's "Like a Virgin" in 1984, but ABC tried to forbid him from making a film of the same name. Thankfully, he won a $2 million in the lawsuit. Although he didn't make the movie, he likely sold the rights back to Madonna or the South Korean cinema producers, as they made a movie under that name in 2006.
Embracing Jethro
Max admitted that his close friends started calling him Jethro, which he accepted personally but despised career-wise. He explained, 'It's like somebody calling you a son of a b*tch. If he's your friend, it's okay. If he's your enemy, it's not.' However, he overcame the resentment as he got older. Max clarified to Entertainment Weekly reporters in 1993, 'I thought I had a fat face, and I didn't think I was ever any good, or good-looking. When they did the TV movie reunion in 1981, I wanted no part. Now that I'm 55, it's not like playing Jethro is what's going to cause anyone not to hire me as a leading man.'
Max started his efforts to capitalize on his name in 1985, several years after he settled in his retirement home in Lake Tahoe, Nevada. He noticed that tourists paid a decent amount to visit the nearby Ponderosa Ranch in Nevada, where the TV program "Bonanza" was filmed. Thus, in 1991 he reached out to CBS and paid about $1 million for sub-licensing rights to "The Beverly Hillbillies" and his character, intending to use them for casinos, bars, food and beverage.
HAPPY 81st BIRTHDAY to MAX BAER JR.!!
Born Maximilian Adalbert Baer Jr., American actor, screenwriter, producer, and director. He is best known for playing Jethro Bodine, the dimwitted adopted nephew of
Cont. in comments… pic.twitter.com/dmfgKVumdu

— Madhotcollectibles.com (@madhotcomicplus) December 5, 2018
Branding Jethro
Max eventually built 65 show-themed slot machines, and placed them at 10 casinos by 1999. In 2003, he decided to redevelop a location where the Walmart store in Carson City, Nevada, used to be. However, Max eventually sold due to conflicts with the building code and nearby property developers. There were rumors that he planned to launch products such as soaps and baked goods instead.
Max returned to his previous plan in 2007, when he bought a 2.5 acre or 1-hectare property outside Carson City, planning to build a 40,000sqft or 3,716m2 gambling area with 800 slot machines and 16 tables, and call it Jethro's Casino. It would also have a buffet and a five-story hotel with nearly 250 rooms. However, the litigations and legal problems five years later suspended the project's realizations indefinitely. Perhaps sensing that Max lacked money, CBS tried to make a shady deal with a company that wanted to have a restaurant, Jethro's BBQ, in Des Moines, Iowa, in 2014. That prompted Max to sue them for infringement on his license.
Personal life, marriage
Max only had one marriage, with actress Joanne Kathleen Hill, and doesn't have children.
Wife, actress Joanne Kathleen Hill
Max reportedly met Joanne in 1965, after he saw her picture on a billboard on Sunset Boulevard in Los Angeles. It's unclear if the story is true, but some reports state that he learned where she lived, and showed up at her doorstep on Valentine's Day, telling her that he wanted to meet her in person. They dated for a few months before marrying on 30 July 1966, but their marriage ended in 1971, separating without fanfare, so the reason remains unknown. Joanne reportedly died from cancer in 1986.
Girlfriend, model Chere Rhodes
Max only had one other notable relationship with the "Penthouse" magazine model Chere Rhodes. On 24 January 2008, Max called the police and the paramedics to report that he found his 30-year-old live-in girlfriend in a pool of blood, with a chest wound from a gunshot. The medical professionals arrived quickly, allowing Chere to confess that she tried to kill herself, but died afterwards. Chere left a suicide note that, among other issues, mentioned relationship problems.
Douglas County Sheriff's Office performed the paraffin glove test at the scene, confirming that Max did not have gunpowder on his hands. The law enforcement officials told the public that they were yet to determine if Max and Chere were breaking up or only arguing. Max only commented three months later, that he was horrified by the scene.
Other romantic relationships
Max was romantically linked to actresses such as Victoria Principal, Jane Wald, Kathy Kersh and Tracey Adams before and after his marriage. However, none of those relationships are verifiable.
He was close with his co-stars
Max nurtured a relationship with his main cast members during and after "The Beverly Hillbillies" ended. For instance, he explained during an interview with The Five Count radio show hosts that Buddy Ebsen knew his father pretty well, and was roughly the same age, so they bonded quickly. Moreover, only three years passed between his father's death and the show's debut, so Max said that Buddy became 'his surrogate father' during the grieving process, and things never changed. He said that Buddy used to drink martinis during lunch, and would invite him to his dressing room at least once a week.
Additionally, Max stated that Buddy tried to teach him to sail his 36-foot or 11-meter-long boat, but that he was 'a very good anchor as a sailor and learned more about drowning than sailing.' When Max first got on the ship, Buddy told him that he would warn him when he needed to open the sail and that he only had a few seconds to do it. When that time came, Max only murmured, 'What did you say, Buddy?' The boom, the ship's pole that holds the sail, struck him straight in the face and knocked him into the ocean, prompting laughter from Buddy.
Max also had a close relationship with Donna Douglas, who played Elly May Clampett. Unlike him, Donna embraced her character for autograph signings and events. They visited Buddy in the hospital shortly before his death on 6 July 2003. Max also stayed in touch with Donna until she died in 2015. Max explained to RumorFix after her death that they didn't have the habit of texting, but called each other whenever they had something to share, adding that he was unafraid of being the last man standing. Max was confident that 'when he died, he would be in heaven or hell. If he was in heaven, that would be great. If he landed in hell, he would be so busy shaking his friends' hands that he wouldn't worry about it.'
Physical characteristics
Max Baer Jr. is 6ft 5ins (1.95m) tall and weighs about 240lbs (110kgs). He retained his thick black hair despite crossing the age of 85, and now sports a slim mustache. Besides his towering physique, his wide oval face shape and dimpled chin make him recognizable.
Net worth
Max Baer Jr. has a net worth of $50 million, according to CelebrityNetWorth.com. Most of it comes from the two profitable movies that he wrote, produced, directed and acted in, "Macon County Line" and "The Wild McCullochs", and residuals from the "The Beverly Hillbillies" re-runs. Max effectively stopped performing in 1984, although he made a cameo in two episodes of "Murder, She Wrote" in 1989 and 1991. The number seems high, but Max lives a quiet life and has an inexpensive lifestyle in Nevada, while receiving proceeds from his sub-licensing agreement with CBS.