Who is Patricia Richardson?
In the dazzling realm of Hollywood, where talent and charisma reign supreme, Patricia Richardson has carved a niche for herself with her remarkable acting prowess and captivating presence. She has over 50 acting credits to her name, however, she's still probably known best for her role in the series "Home Improvement", which brought her numerous award nominations and praise. When the show finished, people wanted to know what happened to her.
If you are one of those interested, this article delves into Patricia's journey through life and her illustrious career, so keep on scrolling.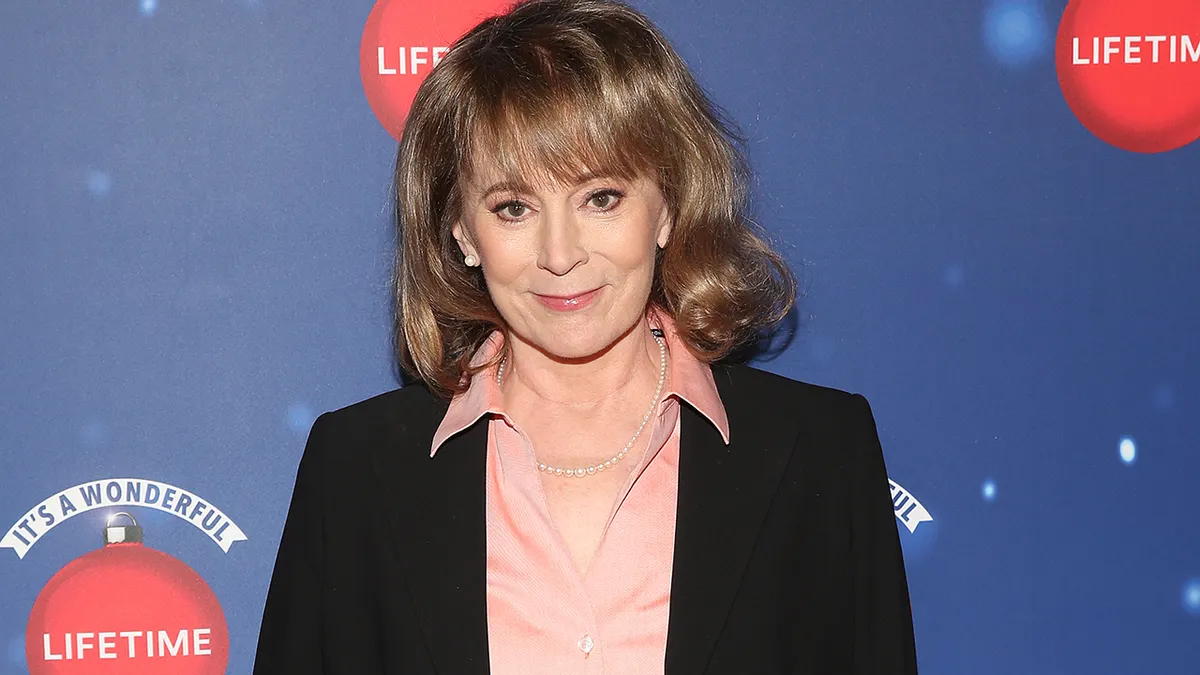 Early life, family, and education
Born Patricia Castle Richardson under the zodiac sign of Pisces on 23 February 1951, she's today aged 72 (as of September 2023). A native of Bethesda, Maryland USA, she holds American nationality, and comes from a family of Caucasian descent.
Raised by her parents, Mary Elizabeth and Lawrence Baxter Richardson, the middle child of five siblings in a tight-knit family, as she put it, Patricia's formative years were filled with warmth and support. Her father was a corporate executive, while her mother was a homemaker, and together they provided Patricia with a loving and nurturing environment.
During her childhood, Patricia showed a keen interest in the performing arts, participating in school plays and local theater productions, sparking the flame of her future career. When it comes to her educational background, she attended Hockaday School in Dallas, Texas, where she continued to explore her love for the stage.
Upon matriculating in 1969, she enrolled at Southern Methodist University, from which she graduated with a Bachelor's degree in Fine Arts in 1972. Patricia's dedication and passion for acting were undeniable, and she set her sights on pursuing a career in the entertainment industry.
The Path to Stardom
After completing her education, Patricia embarked on her journey to stardom, moving to New York City, where she honed her acting skills, and performed in off-Broadway productions. Her determination and hard work paid off, when she secured her first television role as Nurse Marion in the series "The Doctors" in 1979.
In the following year, Patricia made her big screen debut as Moss' Mother in the horror thriller "Christmas Evil", written and directed by Lewis Jackson, and followed with guest roles in the series "Love, Sidney" (1981), "Double Trouble" (1984), and "The Cosby Show" (1987), among others.
However, Patricia's breakthrough came in 1991, when she was cast as Jill Taylor, the loving and strong-willed matriarch in the popular sitcom "Home Improvement". The show, also starring Tim Allen, became a cultural phenomenon, and catapulted Patricia to fame. Her portrayal of Jill Taylor resonated with viewers across the country, earning her critical acclaim and a loyal fan base.
"Home Improvement" not only showcased Patricia's comedic talents but also highlighted her ability to portray complex and relatable characters. Her chemistry with Tim Allen was palpable, and their on-screen marriage was one of the show's driving forces. For her outstanding performance during the show's run, Patricia received four Primetime Emmy Award nominations for Outstanding Lead Actress in a Comedy Series. She was also two times nominated for the Golden Globe Award – Best Performance by an Actress in a Television Series – Comedy or Musical.
From 1991 through 1999, Patricia was seen in all 202 episodes, and was reportedly offered $25 million to do a ninth season, which she declined, deciding to devote her time to her family.
Most notable roles
While Jill in "Home Improvement" remains Patricia's most iconic role, her talent extended beyond the confines of the beloved sitcom. Throughout her career, she tackled a variety of roles, showcasing her versatility as an actress.
Happy 71st Birthday to Patricia Richardson! The actress who played Lee-Ann Plunkett on FM, Jill Taylor on Home Improvement, Dr. Andy Campbell on Strong Medicine, Sheila Brooks on The West Wing, and Helen Potts on Last Man Standing. #PatriciaRichardson pic.twitter.com/4qKfU2hzPu

— Jake with the Ob (@mnralphie) February 24, 2022
One of her notable movie roles came concurrently with her role in "Home Improvement", in 1997. It was her role as Helen Potts in the heartwarming film "Ulee's Gold", in which her portrayal of a strong and caring woman earned her critical acclaim and an Independent Spirit Award nomination for Best Supporting Female. This performance showcased her ability to excel in both comedic and dramatic roles.
Patricia also made appearances in popular television series such as "Strong Medicine", in which she played Doctor Andy Campbell, and was seen in 59 episodes between 2002 and 2005. This role brought Patricia two Prism Award nominations for Performance in a Drama Series Episode, in 2003 and 2005.
She next had a recurring role as Sheila Brooks in the political drama "The West Wing" (2005-2006). her dedication to her craft and her ability to bring depth to her characters earning her a well-deserved place in the hearts of television viewers.
When it comes to her film work, Patricia co-starred in "California Dreaming" (2007), "Lost Dream" (2009), and "Beautiful Wave" (2011), none of which achieved much success. In the following years, Patricia was seen in a number of movies made for television, and she returned to the big screen as Maddie Hall in the 2017 western drama "County Line", in which she starred opposite Tom Wopat and Jeff Fahey. Five years later, she reprised her role in the sequel, "County Line: All In", and was seen in the third part, "County Line: No Fear", which of all three was the most successful and highest rated by the audience.
Most recently, Patricia was seen as Shelley in the 2023 drama "Chantilly Bridge", a sequel to the 1993 movie, "Chantilly Lace", which the audience called 'poignant and powerful'.
Love life and relationships
In her personal life, Patricia's love story is a testament to the power of second chances. She was married to fellow actor Ray Baker in 1982, and the couple welcomed three children into their lives, son Henry, and twins Joseph and Roxanne. However, their marriage faced challenges, and they eventually divorced in 1995.
Patricia's journey took an unexpected turn when she reconnected with Mark Cline, whom she'd met at the college. Their rekindled romance led to a long-term relationship, and the couple has since enjoyed a seemingly strong and enduring partnership.
How rich is Patricia Richardson? Net worth
From her humble beginnings to her iconic role as Jill Taylor in "Home Improvement", Patricia has left an indelible mark on the world of television, thanks to her ability to connect with audiences through her performances.
Besides fame, her most recognizable role brought her a hefty sum of money. According to sources as of September 2023, her net worth has been estimated at over $25 million.