Rob49 is a 24-year-old American rapper, who started his career in 2020, by releasing six studio albums from March 2020 to June 2023. That was particularly surprising, because he was one of 10 mass shooting victims on 5 January 2023, when he suffered gunshot wounds to his torso.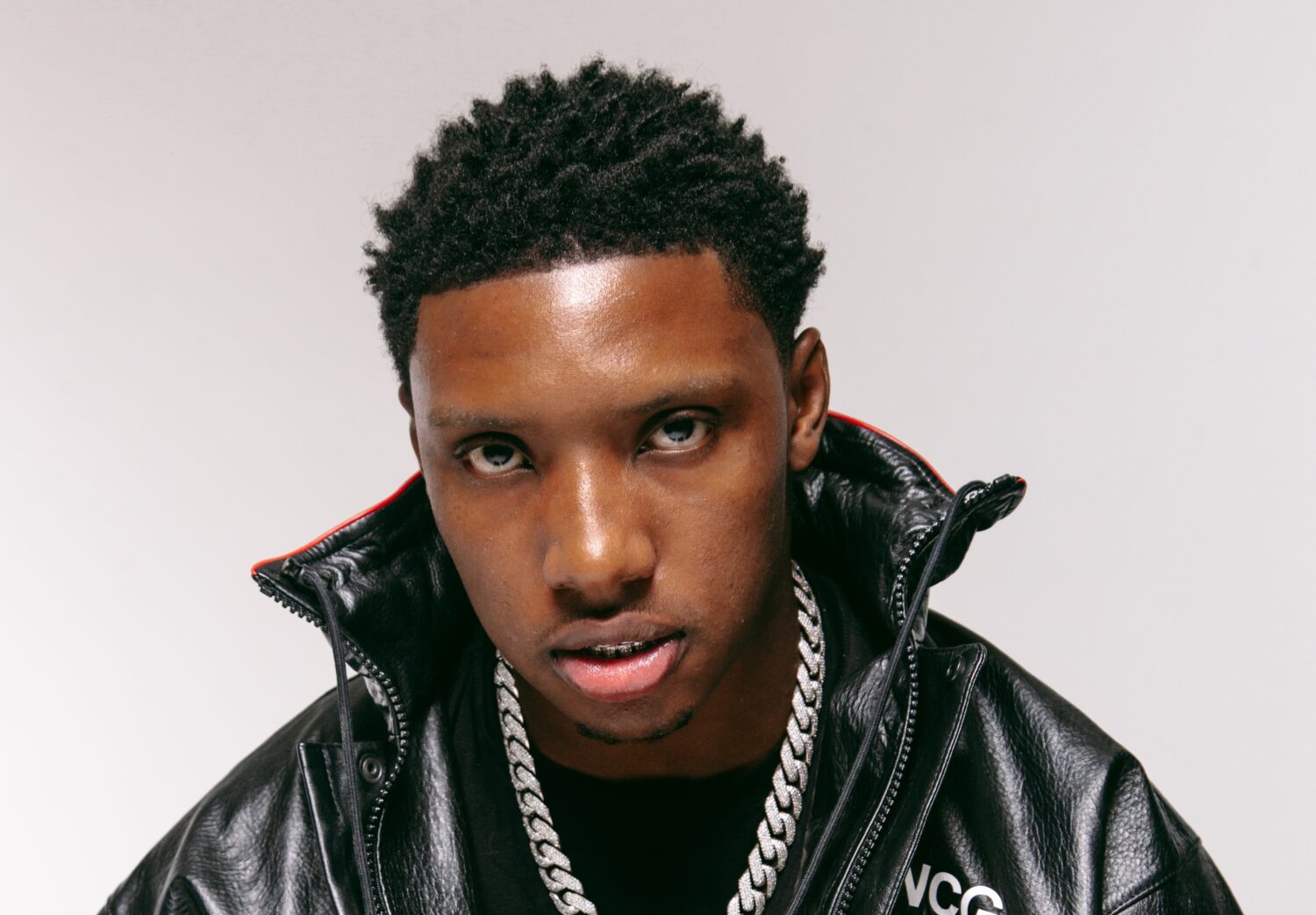 Early life
Robert "Rob49" Thomas was born in New Orleans, Louisiana USA, on 6 March 1999. He was raised in the 4th and 9th wards of New Orleans, specifically the Iberville Projects low-income neighborhood, which inspired his stage name. Rob49 had a similar story about his upbringing to several rappers; his mother raised him because his father was in jail for most of his youth. He said that it was 'a cool place to grow up in and that they only paid $25 in rent, so they didn't struggle too much.' On the other hand, he said that murders happened daily but that everyone saw it as normal.
As if that wasn't sad enough, Rob49 had a brother named D3 who died, according to his XXL Mag interview. Moreover, he and his family lost nearly everything during Hurricane Katrina in August 2005. Following the destruction the hurricane caused to New Orleans and the nearby area, Rob49 and his family moved to the state capital, Baton Rouge, then resided in Houston, Texas, for months. Rob49 confessed to Revolt that he would never forget the ride to Houston. His mother had an old Chevrolet Monte Carlo with broken windows, forcing them to stop every 10 minutes to get fresh air and cool the car.
Rob49 remembers that his mother played Beyoncé during his childhood, and that his father tried his best to be a father figure after returning from prison; he got a job at Walmart and would pick him up from school. Rob49 played football, was outside all day, and hated video games. He also sold water to sweaty tourists, and played drums with the troubadours to make money, according to his interview with TheFader. Rob49 listened to Kanye West, Lil Wayne, and Hurricane Chris. He also followe early d the "106 & Park," a music video show that featured R&B and hip-hop songs. Rob49 realized that he could rap; he remembers listening to Future, and rapping during the last few seconds of a beat 'to punish Future for not using the track.'
Early education
After the city was slowly rebuilt, the family returned to New Orleans, where Rob49 matriculated from high school. At the time, whenever they would buy any tickets, his cousin promised that they would sit courtside at a basketball game one day, as he told Billboard. Rob49 was somewhat disappointed when his cousin matriculated from high school before he did, then landed a job in the oil industry and made a lot of money. However, in an unexpected turn of events, Rob49's rapid career growth allowed him to overtake his cousin, and he sat courtside at a New Orleans Pelicans game in June 2023; the club also asked him to create a customized version of "Vulture Island."
He told Audiomack that he was 'a bit of a class clown and fully a hustler during high school.' He also revealed that he listened to Kanye West from 2013 to 2014, particularly his albums "Hollyweezy" and "Sorry for the Wait 2."
National Guard and university
After high school, Rob wanted to advance his education, and started taking prerequisite classes to study nursing. He signed up for the National Guard to get there, but left Southern University in Baton Rouge after one semester to focus on music. Two years in the National Guard was one of the best things that happened to him, making him feel that he could do anything. He also started selling Juuls or vaping devices to fellow young people, and thinks that he was among the first to do so. However, Rob49 was caught after a few months, and sent to another company, Charlie, full of 40-year-olds.
Career
Three albums in a year
Rob49 started his career accidentally to a degree. He revealed to AllHipHop that his friend was rapping in the studio, and took a break to get food. When everybody got up, Rob49 commented 'that the song was trash, so the annoyed friend told him to make a better one.' Rob49 whipped up a portion of a track before the others got the food, and everyone agreed that it was great, and played it in their cars for days.
Rob49 said that rapper Birdman had texted him before he'd attracted 5,000 followers on Instagram, and told him to keep going and that 'he would be the one,' predicting his meteoric rise. Shortly afterwards, Birdman offered to sign him to a label, but that never came to fruition. Rob49 released three studio albums, "4our the World," "Vulture," and "Krazy Man" in 2020. He mentioned that the first time he felt successful was when he released his first music video for the song "Toxic.' Rob49 also adopted a simple mantra at that time: as long as he was doing better than he did when starting his career, he was happy to keep making music, regardless of fame.
After roughly six months in the industry, Rob49 was signed to a major label, Geffen Records, saying that Shawn Cotton, the CEO of the Say Cheese TV blog and platform, came to his city and helped him get the deal. Rob49 was 21 at the time, unprepared for the money influx, so he nearly became destitute after squandering the initial signing money to buy a large chain and other items. He quickly realized that he would need a financial advisor, because he dislikes checking his bank account. Rob49 released his first album, "4GOD," under the new label on 11 June 2021, his fourth overall
"Welcome to Vulture Island"
Rob49's fifth studio album, "Welcome to Vulture Island," allowed him to reach new heights after being released on 8 April 2022. Collaborations were one of the main reasons, with rappers Birdman, Lil Baby, Doe Boy, and Icewear Vezzo,.
Some were unplanned; Rob49 said that he contacted Birdman shortly before the release of the title song, drove to Birdman's house, and recorded about an hour of music. He added that they only used about a minute for the track, so he has more material for future projects. Similarly, Rob49 contacted P, the CEO of Quality Control Music, after he heard rapper Lil Baby freestyling to his beat on Instagram, and the two rappers agreed to collaborate on "Vulture Island V2." Rob49 was listening to Future, G Herbo, Young Thung, and Kir from Philly in 2022 and planned on collaborating with them, too.
Shooting and the sixth album
On 5 January 2023, media reported that Rob49 was shooting the video for French Montana's song "Igloo." He was reportedly in front of The Licking Sunrise restaurant when an unknown person or persons approached his friend's group, seemingly attempting to rob them, and eventually began shooting, injuring 10 people, according to SNBC13. Rob49 suffered a wound to his lower torso while French Montana's bodyguard reportedly fought for his life. Moreover, NSFW (Not Safe for Work) videos of him and his friend lying on the ground bloodied spread on Reddit. The security guard spoke to the media in September 2023 to state that 'it was what he signed up for.'
Rob49 just announced his new album "4GOD2" is dropping FRIDAY‼️🤯 pic.twitter.com/xOde0Ry4nh

— RapTV (@Rap) June 6, 2023
Sometime after the shooting, Rob49 corrected the reports in the HipHopDX interview. He said that they were celebrating their partnership, not recording a video, but that he didn't want to give a statement at the time in an effort to move on. He added that he 'was moving better, making smart moves like Drake', referencing Drake's habit of having security follow him around, which Rob49 never did before the shooting.
Rob49 released his sixth album, "4GOD II" on 9 June, again I collaboration with Birdman, and featuring G Herbo, Trippie Redd, Roddy Ricch, and DaBaby. A deluxe version of the album, released on 11 August, featured extra tracks with Tay B, Lil Durk, and Skilla Baby. A week later, Rob49 was the featured artist on the single "Better Run Better Duck" from Lil Zay Osama's album "4 The Trenches." He also had notable features in 2023 on several singles, such as "Armageddon" by Trippie Redd, and "Line Em Up" by Huncho Bookie, and albums released by Travis Scott, including "Almost Healed" by Lil Durk and "Utopia".
Boyfriend
Rob49 hasn't dated anyone publicly, but was open about having a partner he referred to as 'he and him.' With limited information, we can assume that Rob49 is gay, and has been dating his partner at least since 2019.
His partner, who also wanted to study nursing when Rob49 did, never attended college. However, he was an aspiring rapper who, according to Rob49, was 'trying to sound like Roddy Ricch.' While his career never got off the ground, his partner recognized Rob49's potential, and even paid him $250 to perform for live audiences. He revealed that his partner received unemployment money, and that they lived together. Moreover, according to First Avenue, Rob49's partner eventually paid for a five-hour solo session for him in early 2020, starting his career.
Rob49 also likes to remember that he and his partner booked a section at the King of Diamonds club in Miami, Florida, for his birthday celebration early in his career. Unfortunately, the bouncers let some of his friends in, but denied access to them; only a year later, the club reputedly offered him thousands to perform a short set there.
Interesting facts
Rob49 admitted to selling weed during his sophomore year of high school.
He confirmed that he used to steal cars and bikes with a friend named Zay, bringing this topic up in his song "Ball N Chill."
He got baptized at 17 on a whim, following his grandmother's funeral.
Rob49 worked at Subway for a day. A Jamaican manager loudly told him he was doing everything wrong when making a sandwich, so he quit.
Rob49's looks have been compared to the NBA New York Knicks guard RJ Barrett, which he takes as a compliment.
He recorded the video for his 2021 song "Pent House", in a penthouse rented with an unemployment check that his partner received.
He was never obsessed with a celebrity. However, he thinks that he will have a fanboy moment when he meets Frank Ocean, Drake, and The Weeknd.
Rob49 told XXL Mag that he likes to eat fruits, particularly apples. He also wants to spend time on yachts and jet skis.
Rob49 has to explain frequently that he isn't faking a broad smile while taking pictures with fans, stating that he feels ecstatic that someone wants a picture with him, and can't help but flash a wide grin.
Rob49 moved to Miami, Florida, in 2022, because he thinks it's the best networking place.
He sometimes uses monikers KRAZY, KRAZYMAN, and Baby Soulja Slim. Soula Slim, a 1990s rapper from Magnolia Projects in New Orleans, released the song "Ball N Chill" first. Thus, Rob49's original song pays homage to the rapper from his neighborhood, who died in 2003.
He needs three things in a recording studio: a good sound engineer, Casamigos tequila, and water.
His entire family listens to his music to the point that Rob49 is tired of hearing himself. However, his mom prefers other music genres, so he's the only rapper she follows.
Rob49 dislikes mixing his music because he likes it raw and relatable to the point of 'being able to hear his friends smoking weed in the background.'
His goal is to become a superstar.
Another of Rob49's goals is to improve New Orleans for future generations, by adding more activities, such as basketball and football, and making schools safer and exciting.
Rob49 told Revoltthat he wanted to start a clothing line, a trucking company, invest in real estate, and develop a line of fragrances, with his father's help.
Rob49 likes Kim Kardashian's business idea of wearing clothes once before selling them online to fans.
Physical characteristics, clothing style
Rob49 has black hair and dark brown eyes, is 6ft 2ins (1.88m) tall and weighs about 176lbs (75kgs). He has a penchant for wearing black glasses and jewelry, such as several wristbands, heavy gold chains, and expensive watches.
Net worth
Rob49 has a net worth estimated at over  $1 million, as of late-2023. He's released six studio albums, three of them under a well-known record label, and collaborated with some of the industry's most prominent rappers in 2022 and 2023. His YouTube channel, @rob49up_, earned up to $355,000 in the last year, according to SocialBlade.com.