Who is Demetrius Flenory?
American actor, producer and rapper Demetrius Edward Flenory Jr., was born under the zodiac sign Taurus on 22 April 2000, in Miami, Florida USA. He has only four acting credits, and is perhaps known best for portraying the lead character, his father Demetrius 'Big Meech' Flenory Sr. in 18 episodes of the biographical crime series "BMF", which also stars Da'Vinchi and Tyshon Freeman, and was created by Randy Huggins in 2021. The series follows two brothers in Detroit in the second half of the 1980s, as they're becoming Black Mafia Family (BMF), one of the most influential crime families in the US; and the series has won three awards.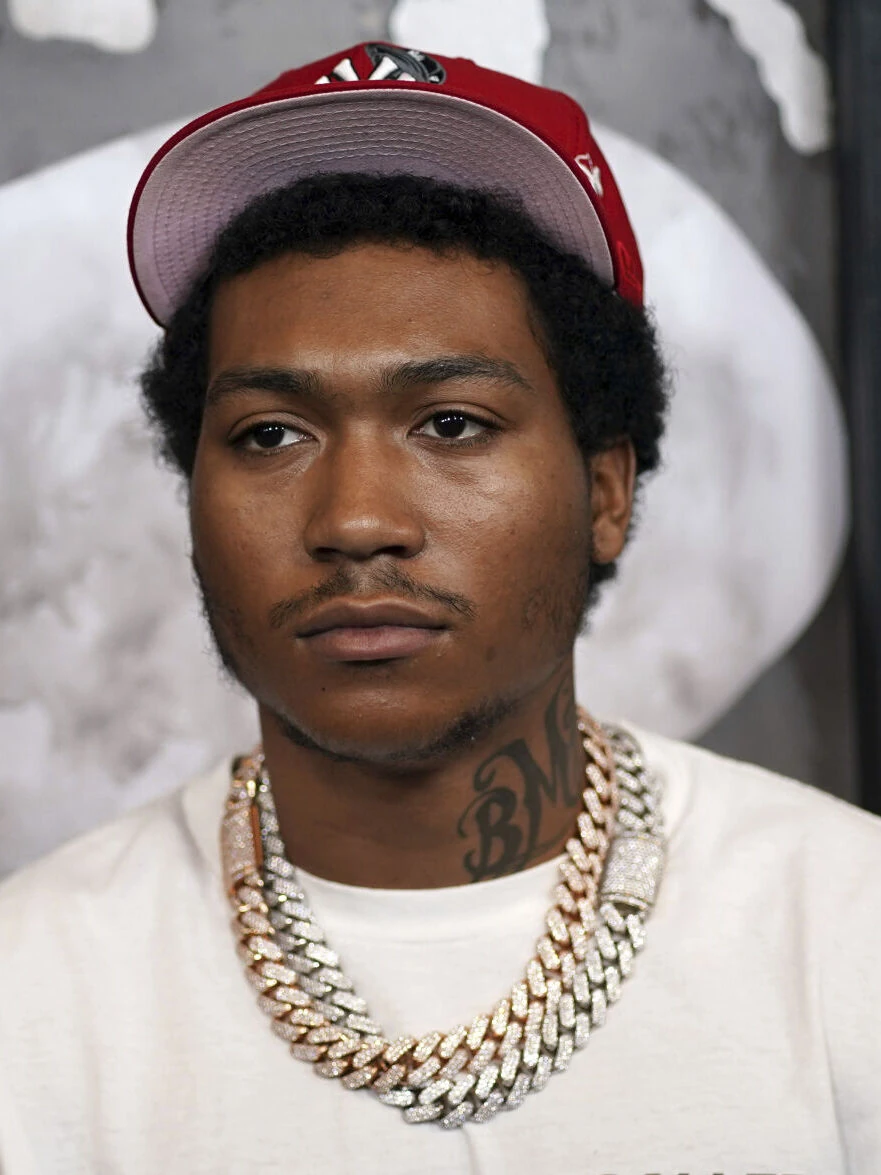 Education and early life
Demetrius was raised in Miami solely by his mother Latarra Eutsey, as his father Big Meech has been incarcerated since Demetrius was five years old; it remains unknown whether or not Demetrius has siblings but it's believed that he doesn't, as he hasn't spoken about them.
Demetrius has chosen 'Lil Meech' as his stage name because of his father being known as 'Big Meech'. He studied at a local high school and was into several activities during his time there, as he was a member of a school band, appeared in a couple of school plays, and played soccer.
Demetrius matriculated in 2018 and then enrolled at University of Nevada, Las Vegas to study business; he dropped out after he was invited to star in the series "BMF", as he had to move to Los Angeles and take acting lessons.
Acting credits
Demetrius' acting debut was playing Travis in the 2022 episode "Trying to Get to Heaven Before They Close the Door" of the drama series "Euphoria", which stars Jacob Elordi, Hunter Schafer and Zendaya, and was created by Same Levinson. It follows a group of teenagers as they're dealing with violence, sex and drugs, the series has been airing since 2019, and has won 43 of its 159 award nominations.
In 2022, Demetrius portrayed Syl in the biographical musical movie "Taurus", which starred Ruby Rose and Megan Fox, and was written and directed by Tim Sutton. It follows the final days of a problematic but famous musician, and it was nominated for a 2022 Berlin International Film Festival Panorama Audience Award for Best Feature Film.
Demetrius' only other role has been playing Male Lead in the 2023 music video "Rylo Rodriguez: Equal Dirt"; he's currently shooting for new episodes of the series "BMF".
Other credits
Demetrius produced the episodes "See It… Touch It… Obtain It", and "Love All, Trust Few" of the series "BMF", both aired in 2021.
He made a guest appearance in a 2023 episode of the news talk-show "Dish Nation", which has been airing since 2011 when it was created by Stu Weiss, while it today stars Heidi Hamilton and Gary With Da Tea. The show aims to provide 'celebrity news with humorous commentary on pop culture'.
Awards and nominations
For his performance in "BMF", Demetrius was nominated for a 2023 BET Award for Best Actor.
Love life and girlfriend
Demetrius rarely speaks about his love life in public, and there's only one girl whom we know he's dated.
In April 2023, he began dating famous American R&B singer Summer Marjani Walker but they were together for only around three months as they split on 31 July 2023. They were highly criticized for their relationship, as Summer had previously given birth to her daughter on 22 March 2021, whose father is her former boyfriend London Tyler Holmes, a popular American record producer and rapper, and she gave birth to her twin boys on 29 December 2022 – their father is her former boyfriend Larry aka Lvrd Pharaoh, who's also a rapper.
Demetrius seems to be unattached as of October 2023, hasn't married and doesn't have children.
Interesting facts and hobbies
Demetrius is steadily building a fanbase for himself on the internet; his Instagram account is followed by over 70,000 people and he's posted close to 200 pictures and videos onto it, with most showing him during his everyday life.
He's a fan of tattoos, and his body's nearly entirely inked.
Demetrius is a fan of fast cars, and his favorite brand is Maserati.
He's physically quite active, and works out at the gym nearly every day, mostly because it's necessary for his role in "BMF" to stay fit.
One of Demetrius' favorite actors is Lawrence Fishburne, and some of his favorite movies are the trilogy "The Matrix", "Assault on Precinct 13" and "Deep Cover".
Appearance and net worth
Demetrius' age is 23. He has brown eyes and black hair, weighs around 145lbs (65kgs) and is 5ft 7ins (1.7m) tall.
Demetrius' net worth's been estimated at over $300,000, as of October 2023, and his father Big Meech's at over $500,000.
Who is his father Big Meech?
Demetrius Flenory Sr., also known as 'Big Meech' is a notorious figure in the world of drug trafficking and organized crime. He was born on 21 June 1968, in Detroit, Michigan USA, and together with his brother Terry Flenory rose to infamy as they co-founded the Black Mafia Family, one of the most powerful and influential drug trafficking organizations in the US.
Big Meech's criminal career began in the streets of Detroit, where he and his brother Terry started selling drugs at a young age; their illegal enterprise quickly expanded, and they moved into more significant drug markets, such as Atlanta and Los Angeles. The BMF became known for its extravagant lifestyle, which included luxury cars, mansions, and connections to the hip-hop music industry.
One of the factors that contributed to the BMF's success was their ability to form strategic alliances with various criminal organizations and influential individuals; they forged connections with major drug suppliers and distributors, allowing them to move large amounts of cocaine and other narcotics across the country.
However, the lavish and high-profile lifestyle of the Flenory brothers eventually drew the attention of law enforcement agencies; the DEA, FBI and others launched a multi-year investigation into the BMF's operations. In 2005, this investigation resulted in the arrest of Big Meech and Terry.
Big Meech and his brother faced a number of charges, including drug trafficking, money laundering and conspiracy to commit murder. In 2008, Big Meech and Terry both pleaded guilty to various charges, and were sentenced to lengthy prison terms, Big Meech a 30-year sentence, and Terry 20-years.
Despite their incarceration, the legacy of the Black Mafia Family continued to influence the hip-hop culture and the criminal underworld; Big Meech's story has been the subject of documentaries, books and the series "BMF".