The American actor and voice artist, Ted Levine, is perhaps best known for his appearance in the film "The Silence of the Lambs." He's also appeared in various other projects, including the TV series "Monk," and the films "Nowhere to Run" and "Heat."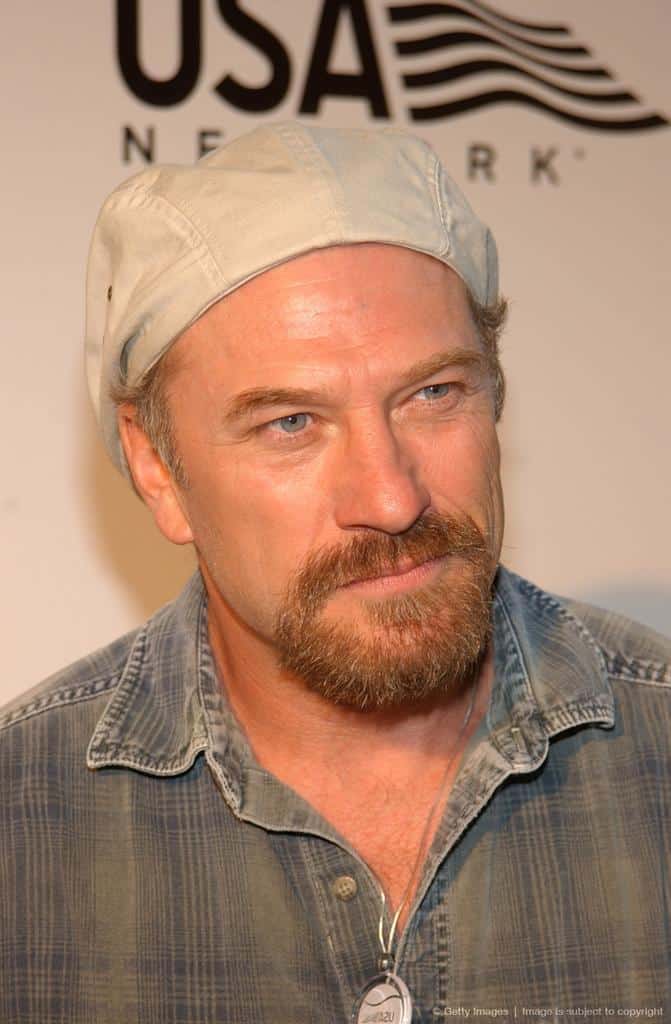 Age, Early Life, and Education Background
Ted was born Frank Theodore Levine under the Gemini zodiac sign on 29 May 1957, in Bellaire, Belmont County, Ohio, so is 66 years old as of 2023. He's the son of the former doctor, Milton Dmitri Levine, who was a member of the physician-led organization, Physicians for Social Responsibility (PSR), which protects the public from the dangers and threats of environmental toxins, nuclear proliferation, and climate change; and Charlotte Levine, who was also a physician and member of PSR. Ted is the brother of Michael Joshua Levine and Judith Anne Levine – he's of Native American and Welsh ethnicity from his mother's side and Russian-Jewish roots through his father. Ted spent his childhood in Oak Park, Illinois, and grew up watching Laurel and Hardy movies, which sparked his interest in acting at an early age.
Ted was educated at Windsor Mountain School, situated in Lenox, Massachusetts. He matriculated in 1975 (the same year the school was closed) and went on to join Marlboro College in Vermont, but quit college in his senior year to pursue an acting career.
Career Beginnings – Stage Appearances
Before he began his on-screen career, Levine acted in numerous theaters in Michigan, Vermont and Chicago. One of his notable stage appearances was in the play "Buried Child" by Sam Shepard – he appeared alongside James Gammon in the play, which was performed at the Chicago-based Steppenwolf Theater Company. Ted was a regular performer at Remains Theater in Chicago, which was founded by William Petersen and Gary Cole.
Film Appearances
Ted made his film debut in the 1983 television movie "Through the Naked Eyes." In the year that followed, he landed a minor role in the American Playhouse film, "The Killing Floor," which was followed by appearances in the 1988 Costa-Gavras-directed spy thriller "Betrayed."
Ted made his career breakthrough with his performance in the 1991 psychological horror thriller, "The Silence of the Lambs", portraying the main antagonist, Jamie 'Buffalo Bill' Gumb, a psychotic serial killer, who brutally murders overweight people, especially women, and skins them to make 'women's suits.' In the film, the youthful FBI trainee, Clarice Starling (played by Jodie Foster) attempts to hunt down Buffalo Bill with the help of the brilliant incarcerated psychiatrist and cannibalistic serial killer, Dr. Hannibal Lecter, portrayed by Anthony Hopkins. Ted's performance in the Jonathan Demme-directed film was widely well received, but after his stint in the film, he had a hard time securing good guy roles since he'd deeply established himself as a 'sadistic psychopath' with his terrifying portrayal of Buffalo Bill.
In 1995, Ted was cast as Detective Mike Bosco in the Michael Mann-written and directed crime film "Heat." He shared the screen with some of the most influential Hollywood actors, including Al Pacino and Robert De Niro, who played the detective, Lt. Vincent Hanna, and the criminal mastermind, Neil McCauley, respectively. In 1996, Ted was cast alongside the likes of Tupac Shakur in the Julien Temple-directed crime drama "Bullet" and his following noteworthy appearances were in the first installment of the acclaimed "Fast & Furious" film series, "The Fast and the Furious" in 2001.
In 2007, Ted played Sheriff James Timberlake in the epic revisionist Western, "The Assassination of Jesse James by the Coward Robert Ford," which starred Brad Pitt, Casey Affleck, Sam Shepard, and Sam Rockwell. In the same year, he shared the screen with the likes of Denzel Washington, Russell Crowe and Idris Elba in the crime-drama "American Gangster."
Some of Ted's following memorable appearances were as General Underwood in the Samuel L. Jackson-starred adventure movie "Big Game" in 2014, Sheriff Waterhouse in the gothic thriller film "Dig Two Graves" in the same year, the second installment of the acclaimed "Jurassic World" film franchise entitled "Jurassic World: Fallen Kingdom" in 2018, and the historical political drama "The Report" in 2019.
https://t.co/C1aNt9OrZQ Universal Pictures' Jurassic World: Fallen Kingdom final trailer

— Komal Nahta (@KomalNahta) April 18, 2018
TV Appearances
One of Ted's most prominent TV appearances was in the crime drama "Crime Story" in which he played Frank Holman from 1986 to 1988. In 1997 and 1999, he voiced two characters in two episodes of the animated superhero TV series "Superman: The Animated Series." Ted went on to play Alan Shepard in two episodes of the twelve-part HBO miniseries "From the Earth to the Moon" in 1998. In 2002 and 2003, he voiced two characters in four episodes of Cartoon Network's "Justice World."
Ted landed another career-defining role as Captain Leland Stottlemeyer in Andy Breckman's mystery comedy-drama "Monk" in 2002, appearing alongside the likes of Tony Shalhoub, who played the titular role, and Traylor Howard during his seven-year-long stint in the series.
Some of Levine's next notable TV appearances were in the FX network's crime-drama "The Bridge," in which he portrayed Lt. Hank Wade in 2013 and 2014, the TNT period drama "The Alienist," in which he brought to life the character of Thomas F. Byrnes from 2018 to 2020, and the Showtime dark comedy "On Becoming a God in Central Florida," in which he played Obie Garbeau II in 2019. Most recently, in 2021, Ted landed the main role of Horst Kleinsasser in the crime drama thriller "Big Sky."
Awards and Nominations
Out of the four awards he's been nominated for, Ted has won one. In 2015, he scooped a Beaufort International Film Festival Award for Best Actor for his performance in "Dig Two Graves." In 1991, he was nominated for an Awards Circuit Community Award (ACCA) for Best Actor in a Supporting Role for his performance in "The Silence of the Lambs", and in 2008, he received a joint Screen Actors Guild Award for Outstanding Performance by a Cast in a Motion Picture for his performance in the "American Gangster." Moreover, Ted is a recipient of the 20/20 Award nomination for Best Supporting Actor (2012) for his works in "The Silence of the Lambs."
Personal Life
Ted is a married man; his wife is Kim Phillips, but very little is known about her. The couple prefers to lead a private life and hasn't disclosed how and when they met or their wedding date. They have two children together, a son named Mac Levine and daughter Melissa Levine.
Ted is good friends with the actors William Petersen and Sam Shepard, both of whom he has worked with in the past.
Height, Weigh, and Physical Appearance
Ted is of White ethnicity, and has a pair of blue eyes and light brown hair. He's slimly built, weighs approximately 165lbs (75lbs), and is 5ft 11ins (1.80m) tall. Some of his distinctive features include a deep base voice and expressive facial features.
Net Worth
Ted has carved a niche for himself in the American showbiz industry. He's accumulated a net worth of around $ 6 million, mostly from his successful acting career.