Kimberlin Ann Brown Pelzer, known most commonly as Kimberlin Brown, is an American model and television actress, who earned fame for portraying the villainous character of Sheila Carter, appearing in both series "The Young and The Restless" and "The Bold and The Beautiful".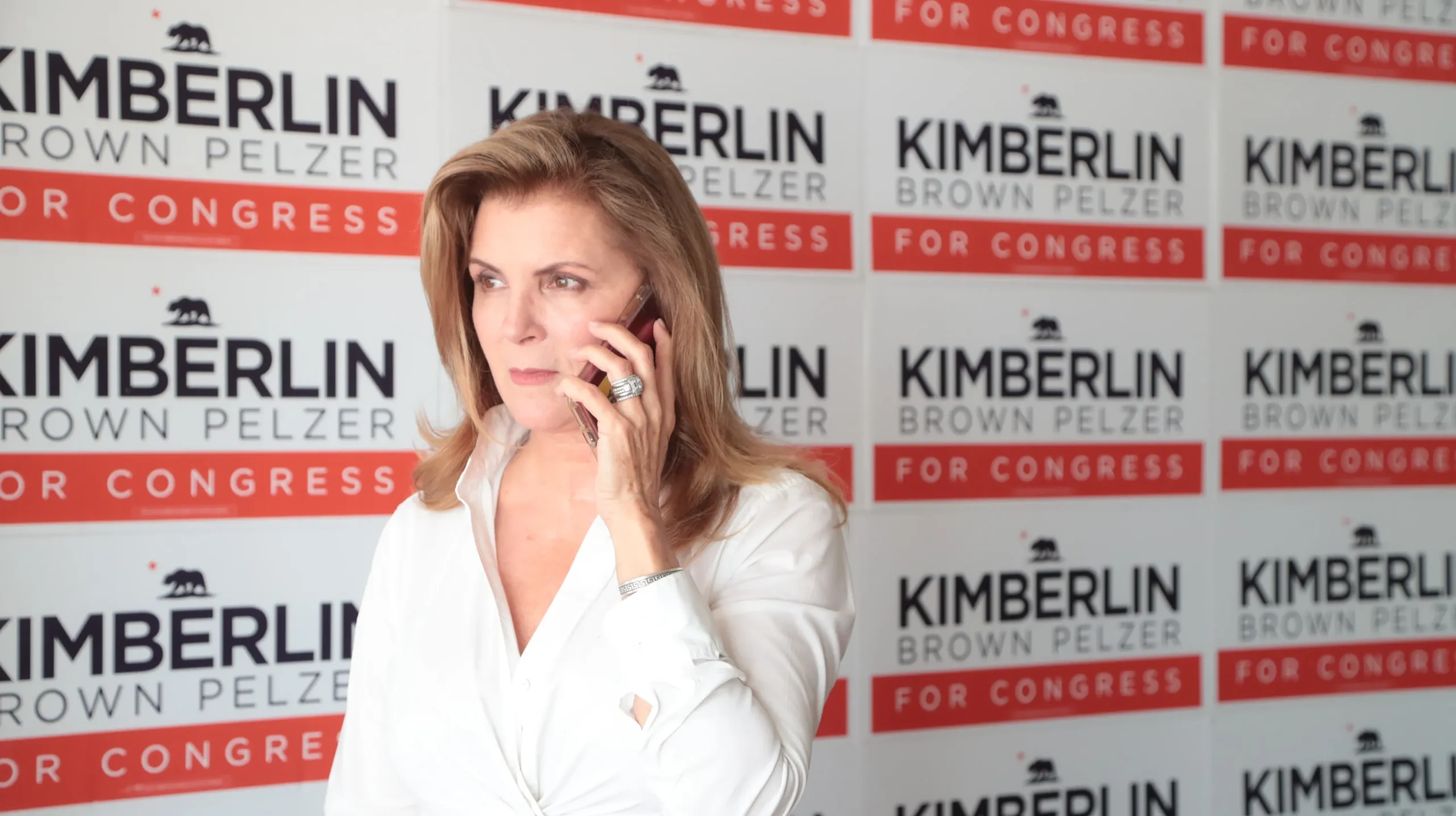 Kimberlin is a veteran actress with an illustrious career and a long list of credits, beginning as early as 1984 through to the present day. As such, Kimberlin has earned several accolades for her acting performances over the years, and earned a grand following among the many soap opera viewers tuning in to their favourite daytime titles.
With so many people expressing an interest in the 62-year-old actress, with many wondering what she's up to now, that she only makes guest appearances on TV, it would only be fitting that we check in on Kimberlin to report on her latest affairs.
What To Expect
As we take a look at Kimberlin Brown's life and all the most recent events in her personal life, we will begin by taking a brief glance back at Brown's impressive acting career. Of course, we will also include details of her youth, before concluding by discussing all the latest insights on the actress's career and personal affairs.
The Picture of Beauty and Villainy
Born on 29 June 1961 in Hayward, California, as Kimberlin Ann Brown, she was raised in San Diego, California, though little is known about her early life and education. However, Kimberlin began her career as a young model, venturing to exotic locations including Paris France, Tokyo Japan, and Milan Italy.
She returned to Los Angeles, California, where Kimberlin began pursuing a career in television acting, making her debut in 1984 on the drama series "Fantasy Island" as a model. Her talent for acting was noticed, and Brown quickly earned more roles in television and films.
In 1986, Kimberlin appeared in the feature films "Eye Of The Tiger" and "Back To School", followed by appearances in the 1987 film "Who's That Girl", and the 1988 film "18 Again!". In 1987 Brown discovered her true passion when she made her soap opera debut on "Capitol", followed by later roles in "Santa Barbara".
In 1990, Brown auditioned for the role of Cassandra Rawlins on "The Young and The Restless", but was instead cast as her iconic character Sheila Carter. In 1992, her character crossed over to "The Bold and The Beautiful" where she remained until 1998. Following her departure from both soap operas, Brown has continued to make guest appearances, remaining a recurring feature in "The Bold and The Beautiful".
While her soap opera career may have been Brown's true claim to fame, for which she earned the 1993 Daytime Emmy Award for Outstanding Supporting Actress in a Daytime Drama, she didn't shy away from appearing in more film and television credits.
Some of Brown's more noteworthy performances include appearances in episodes of "Dragnet" and "Diagnosis: Murder" in 1997, followed by a recurring role in "Another World".
Brown continued her soap opera career in 1999, when she earned a role ,n "Port Charles", followed by another role around the same time in "General Hospital". In 2010, Kimberlin also appeared on "All My Children", and her other credits include "Six Feet Under", "One Life To Live", and "The Bay".
In 2018, Brown landed a recurring role in "The Rich and The Ruthless", and even became a series regular. During this time, Brown also starred in a few films, the most noteworthy being "Proud American" in 2008, "Just an American" in 2011, and "5-Hour Friends" in 2013.
In 2018, Brown returned briefly to the set of "The Bold and The Beautiful" until departing again, only to be called back in 2021. Thus, it's safe to say that we may yet see more of "The Bold and The Beautiful" favourite antagonist in the future, but for now, Brown seemed to have set her eyes on different projects.
A Bold Life
While most of Kimberlin's personal life remained private over the many decades she's graced our screens, it's commonly known that she married Gary Pelzer, and together they manage an avocado farm in California.
The couple married in May 1991, and have remained together ever since, bringing two children into the world, namely a daughter Alexes Marie and a son Nicholas. Aside from being a successful actress, Brown is also a wife and mother, and is as dedicated to her family as she is to her art.
Other than that, Brown has also kept herself busy with politics, as she is an outspoken republican, and valiantly supported Donald Trump's election. She also later announced her own application as a candidate for the California Congressional election in 2017, though lost to her competitor, Raul Ruiz, by marginal votes.
Voters living in California's 36th District may see a new macabre ad released by the American Conservative Union on Facebook.https://t.co/3I8rbFceeo

— The Desert Sun (@MyDesert) October 28, 2018
As it might appear, Brown's personal life has mostly been less eventful than most television stars, very unlike the characters she portrayed for so many years. However, recently the actress shared details of a minor health scare she experienced in 2020.
On 23 July, Brown announced to her many Instagram followers that she was homebound due to a nasty injury she sustained to her ankle. According to the soap opera star, and soon-to-be grandmother, she injured herself on the 6th of July while celebrating her son's engagement and the news of her first grandchild.
Brown elaborated on how her injury ruined her summer, complaining about how she had to remain immobile and prepare for surgery. Accompanying her post, Brown added a picture of her injured ankle bound in a cast, stating that she is on the road to recovery. By good fortune, the surgery was successful, and the star was sent home to recuperate.
According to the latest updates, Kimberlin made a full recovery, though it seems that the star is far too busy being a grandmother these days to return to our screens any time soon. Regardless, Brown and her iconic character, Sheila, remain one of soap opera's most missed personalities.
Conclusion
For now, those hoping to see Brown return to our screens may only hope that the writers decide to bring back her character, or indeed they may look forward to seeing Kimberlin in any of her latest performances, as it seems unlikely that the veteran actress is going to retire any time soon.
Of course, if your interest extends more to the drama provided by a daily dose of soap opera antics, then feel free to catch the latest episodes of "The Young and The Restless", or "The Bold and The Beautiful".
As for all of Kimberlin Brown's fans, they can rest assured that their favourite villain is enjoying her life, seemingly content with being a wife, mother, and grandmother for now.