From singers to dancers, magicians, and ventriloquists, "America's Got Talent" has proven season after season to be the perfect way to elevate people from all walks of life to stardom.
While it's undeniable that the show has made it easier for us to discover some of the most extraordinary talents of our time, a few are notably more memorable than others. In the latter case, young talents such as the season 18th contestant Zoe Erianna are impossible to forget, due to how young and incredibly skilled she proved to be in front of cameras, and to the judges.
So what did happen to her after her "America's Got Talent" audition? Did she continue in the show? Stay with us to discover it!
What Happened To Her?
Young music prodigies are always extraordinary to see and hear. That's why it isn't really surprising that Zoe Erianna conquered everyone's hearts, after singing one song on the stage of "America's Got Talent" during the show's 18th season aired in June 2023.
After setting foot on the stage and leaving the audience in awe with her adorable appearance, it didn't take long for the six years old Zoe Erianna to impress everyone with her performance of "Born This Way" by Lady Gaga, showing a spectacular ability at hyping up the audience and gaining their approval right away. It wasn't any different for the judges, who didn't shy away from praising the young Zoe, with Howie Mandell even comparing her to the legendary Shirley Temple.
Besides singing and showing her talent to the world, Zoe Erianna also went to the show to meet some of her favorite celebrities. That became a reality when she was interviewed by "America's Got Talent"s host Terry Crews himself, whom she had previously claimed to be 'very excited' to meet. As well, Sofia Vergara, who was described by Zoe Erianna as 'her favorite judge', returned her kind words by telling the young singer that she was 'one of her favorite contestants ever'.
It's still too early to tell how far Zoe Erianna will go on in the show, but there's no doubt that she has a bright future ahead.
Who Is Zoe Erianna?
Most people know about Zoe Erianna thanks to her performance in the 18th season of "America's Got Talent", but there's a lot more to discover about her.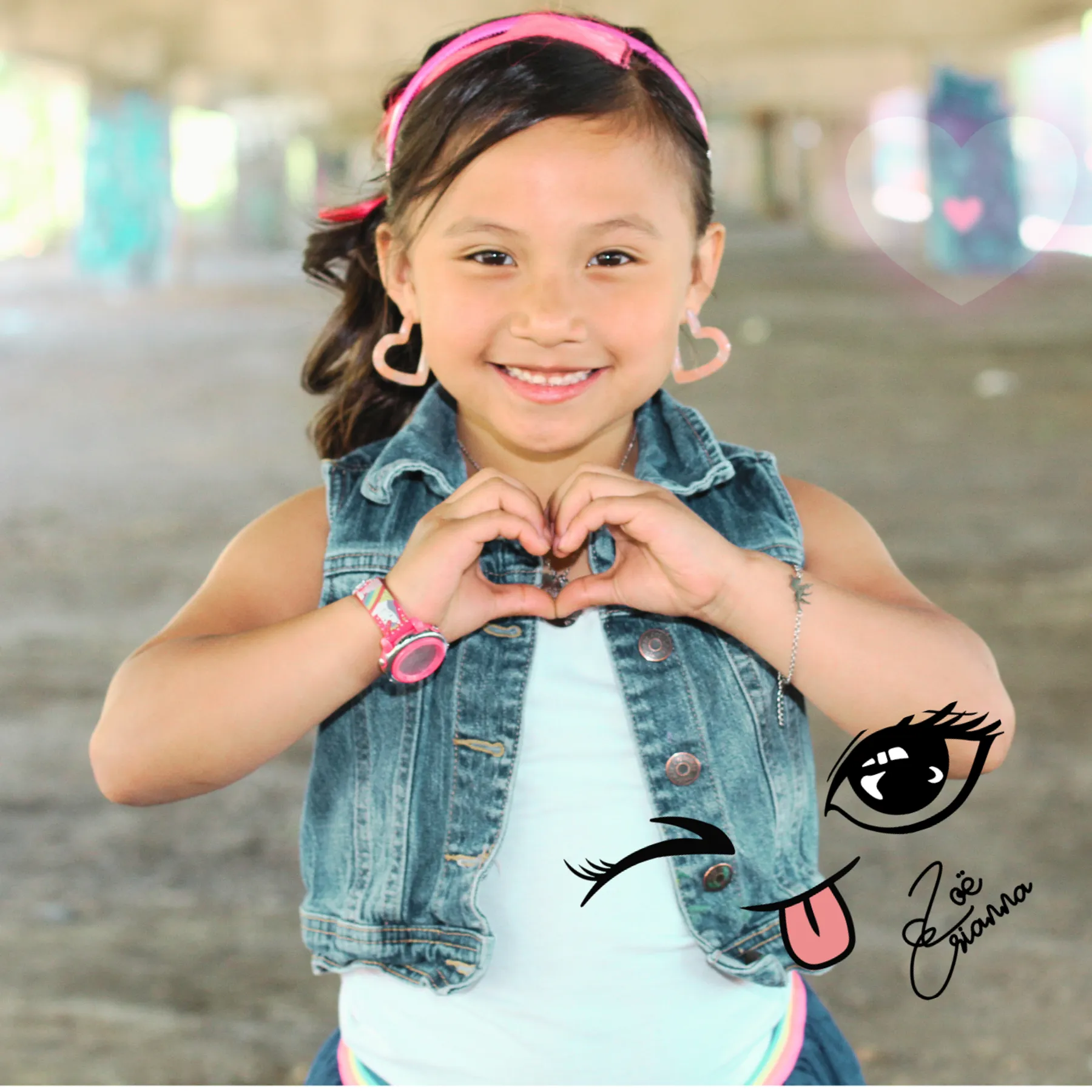 Born in 2017, it only took one year before Zoe Erianna Cui showed her musical talents to the family, singing everywhere she went. One year later, her parents noticed that Zoe could effortlessly hit every note she was tasked with during her signing seasons, an ability described as 'perfect pitch'.
Nonetheless, it wasn't until Zoe was three years old that she started sharing singing videos on her church's website, and her talents became known by other people outside her family. The support of her family and the praise she received from those who had witnessed her talent until then ultimately encouraged Zoe to take piano lessons, with excellent results.
During her first year of lessons, Zoe learned the materials of four years of classic piano, leaving no doubts about how incredibly gifted she is at it. It doesn't stop at that though, as Zoe has been writing and composing music for a couple of years now, focusing on classic music and jazz, so far having 11 songs copyrighted under her name.
All of this makes it not a wonder why Zoe Erianna impressed the "America's Got Talent" audiences, and there's still a lot more to see and hear from her.
Music & Influences
Despite her young age, Zoe Erianna is already on her way to becoming a great musician and singer. Her perfect-pitch ability makes her able to cover a large music repertoire, specializing in jazz and classical music, on top of showing an interest in music from movies and series, as seen in the many videos she's shared on her social media. It's also notable how her music-oriented family has influenced her taste for music, often playing songs alongside her father.
Following her "America's Got Talent" audition in mid-2023, Zoe Erianna took one of the biggest steps in her career by releasing her first original song "All We Need Is Love", available on her website and several streaming platforms.
As if that wasn't enough, Zoe has plenty of experience on stage, having performed numerous songs in front of audiences of all types. Thanks to the guidance of her teacher Akira Ikegami, from the Pennsylvania-based Ikegami Music Studio, Zoe is more than well-versed in playing complicated piano compositions, such as Sonatina Op. 27 No. 12 among others.
It's still early to tell what other music horizons Zoe Erianna will explore in the future, but it's for sure that she'll be accomplishing many memorable things in her career.
YouTube & Social Media
Zoe Erianna's appearance in "America's Got Talent" has done wonders to increase her fame, something very evident by her ever-growing followers on social media, which are managed by her parents. Instagram is the platform on which Zoe has had the greatest impact so far, having gained over 75,000 followers so far and thousands of 'likes' on each of her posts.
Zoe's YouTube channel has also gained lots of subscribers in recent months, with a home-recorded cover of Lady Gaga's "Born This Way" as her most popular video to date. Some of her other memorable videos on the platform include covers of the jazz classic "Fly Me To The Moon" and Charlie Puth's "One Call Away". Zoe's video content goes beyond covers though, as her at-home rehearsals and perfect-pitch demonstrations have also caught the hearts of her viewers.
As if that wasn't great enough, her parents started The Cui Music Family's YouTube channel, which features multiple music videos and projects by Zoe and her family members.
Fundraising & Future Projects
Given how many dreams she has and the great potential of becoming a star she has shown so far, it's unsurprising that Zoe Erianna wants to keep on learning and moving her career forward. To ensure that her creativity and skills will continue bringing much more joy, Zoe's family started an online fundraising campaign to allow her to keep pursuing her musical education at renowned music institutions in Pennsylvania.
As well, Zoe has demonstrated a high ability in visual arts, offering some of her creations through her online shop as personalized cards. The money collected through the sale of these cards alongside direct donations will fund Zoe's dream of producing a music video for her original song "All We Need Is Love".
While it's unclear what will happen once Zoe Erianna sets foot again on the "America's Got Talent" stage, it's clear that other amazing projects are waiting for her in the future.