• Zylbrad (real name Brad) is an Australian YouTuber born on April 30th, 1996
• His YouTube channel has over 1.3 million followers, viewing around 550 videos uploaded
• He worked with other YouTubers such as Muselk and Shenpai, and currently works with HDDRAW
• He is estimated to have a net worth of $1.2 million
• Zylbrad is active on various social media platforms, and his face was revealed in a video with Muselk titled "Vlog: The Zylbrad Face Reveal".
 
Zylbrad is a popular YouTuber who uploads "Let's Play" videos and tutorials on the famous game Overwatch. He is also noted for his work with another YouTube personality, Muselk, who is now a very popular Fortnite player and streamer. They used to play and make videos together, but then both of them went down their own paths. Let's find out more about what happened to Zylbrad, what is his real name, age and net worth.
Early life, family
Zylbrad, whose real name is Brad – his real surname is still unknown – was born on 30 April 1996 in Australia, so his birth sign is Taurus, and he holds Australian nationality. He's never mentioned any details about his family, so it is hard to say anything about his parents, siblings or other relatives. He keeps his private life low-key.
Education
Nothing is known about Zylbrad's educational background. He matriculated from his high school in 2014, but he's never revealed information about any college or university he entered or graduated from,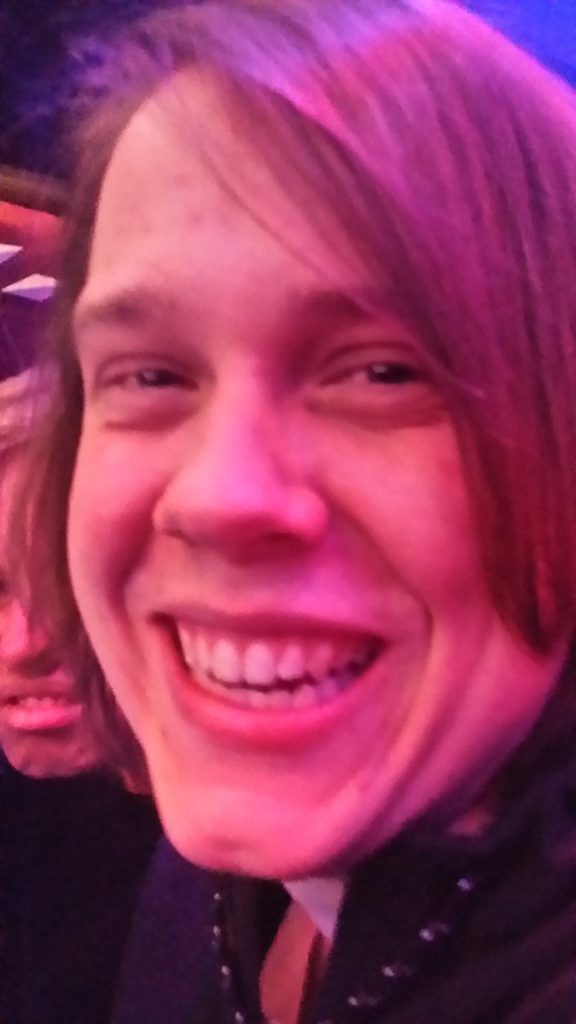 Career
Zylbrad hasn't say anything about his real life job, if he's had one – it seems like he focused his attention on his YouTube career from the moment he created his YouTube channel in January 2016. The first video he uploaded was entitled "CS:GO – Bizon Spray Control Tutorial" and was posted two days after Zylbrad created his channel. The video gathered over 40,000 views and became his springboard to the world of the "Let's Play" video market. He started uploading new videos every day, sometimes even twice a day, and was soon noticed by an audience, and the channel accumulated an impressive number of subscribers within the first months. As for now, Zylbrad's channel has over 1.3 million followers, viewing around 550 videos uploaded.
At first he focused on videos on the game Counter Strike, but then switched to the new game from Blizzard Entertainment, Overwatch, which has been highly promoted since 2014. He started uploading his "Let's Play" videos, reviews and tutorials on Overwatch, and gained even more of an audience, since a lot of Counter Strike players switched to Overwatch too. The most popular video on Zylbrad's channel is entitled "Overwatch – Hanzo's Legendary Betrayal", which has over 4 million views, and is still very popular with Overwatch players.
Effective collaborations
Zylbrad's path to success was mostly based on his fruitful co-operations and collaborations with other talented YouTubers, creative content makers and artists. Originally, Zylbrad worked in a team with such YouTubers as Muselk and Shenpai; for a long period of time they were close friends, and their friendship inspired them to create more interesting and successful videos.
Muselk
Muselk, an Austrian YouTuber, is one of Zylbrad's closest friends and his colleague. He is extremely popular on YouTube; his channel has over 7.1 million followers. He started his YouTube channel on 13 January 2012, and has always been consistent with uploading new videos. As for the moment, he is posting videos on the super popular battle royal game Fortnite. His video entitled "*NEW* TRAP TUNNEL RACE Gamemode In Fortnite Battle Royale!" has over 25 million views, and is now the most popular video on his channel. He also has a couple of videos which have almost 20 million views, such as "THANOS *TRAP* TROLLING In Fortnite Battle Royale!" and "Winning Fortnite With NO WEAPONS!" – he has over 15 videos which have more than six million views each. He recently claimed that he and Zylbrad are getting back to their mutual projects, and are going to upload new videos together. Muselk also worked with another popular YouTuber, Ninja, playing Fortnite together.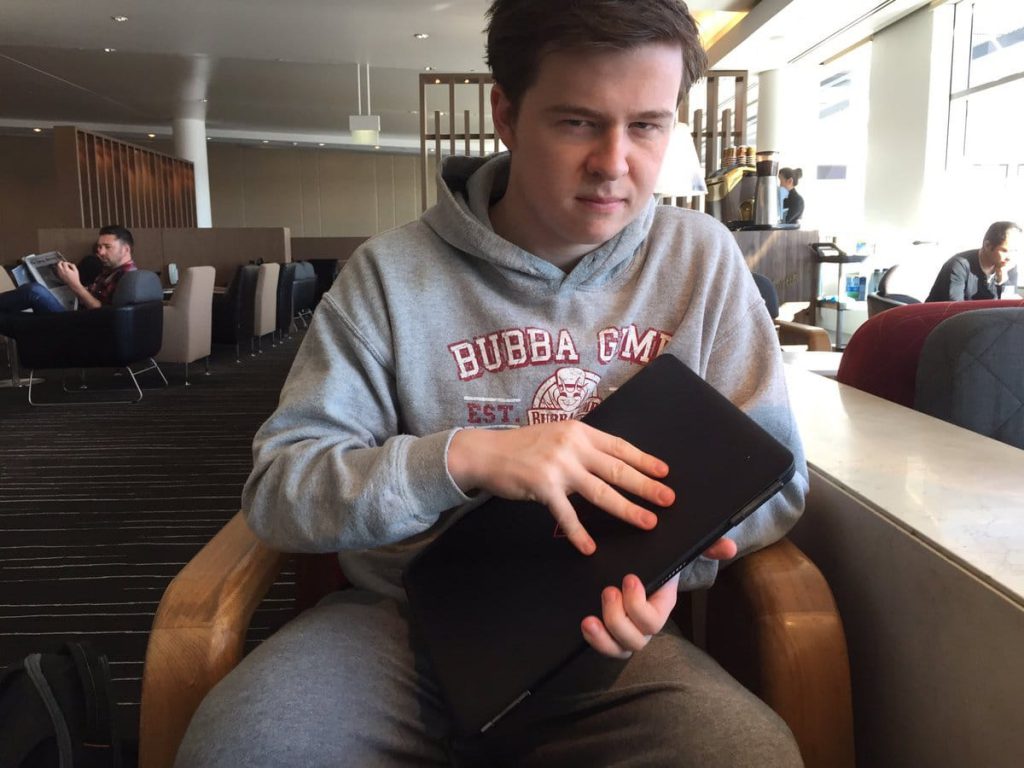 Shenpai aka AeroViro
Veronique – aka AeroViro – has a YouTube channel called "Shenpai", and is a long-term friend of Zylbrad. She is a talented artist famous for her anime drawings she uses as preview images for her "Let's Play" videos. On her channel, which has over 350,000 followers, she mostly posts content on "Final Fantasy" game series; her animation videos become memes and are used widely by the anime community. Her video entitled "'BOOYAH!" (Meme ft. Sans) Undertale Animation" has over a million views. When she worked with Zylbrad, she provided him animations and preview images for his YouTube channel design, and for his videos. However, she doesn't work with Zylbrad anymore.
HDDRAW
As soon as Shenpai stopped working with Zylbrad, he had to find someone who could replace her, since he still needed an animator and an artist for his YouTube channel and videos. In 2018 he found a Russian artist, Artem Fazli (known as HDDRAW), who currently lives in Cahul, Moldova. Artem has his own YouTube channel and an Instagram account on which he promotes his arts. Zylbrad has his new YouTube channel cover image from Artem, and was very happy with it, highly recommending Artem to other YouTubers and streamers.
HDDRAW is famous for his fan arts of various characters from such games as World of Warcraft and Overwatch, and also multiple anime characters, such as Onna Shinkan from the anime series Goblin Slayer.
Personal life
Zylbrad tries to keep his private life low-key, so very little is known – his fans are aware than he was once in relationship with a girl whose nickname was Tayolta, who appeared several times in his videos and streams. However, the couple broke-up in 2016, not even dating for a year. Later Zylbrad had an affair with his colleague and teammate, Veronique (aka AeroViro aka Shenpai), but they also soon broke-up, in February 2017. Breaking up with Veronique, Zylbrad lost not only his girlfriend, but also his colleague and artist, since Veronique decided not to work with Zylbrad anymore, and forbade him to use any of her works on his channel and in his videos, so Zylbrad had to find a new artist to help him with all these details. Zylbrad hasn't got any kids. He also never announced any updates on another girlfriend, and he is now most likely single.
Nice nights with Todd @ToddyQuest pic.twitter.com/bsGjOvJ8AE

— Zylbrad (@zylbrad7) February 11, 2019
Social media presence
Zylbrad is quite active on various social media platforms – his YouTube channel has over 1.3 million followers, while his videos in total have over 316 million views. His Twitter is read by almost 100,000 people, and hischannel on Twitch has over 40,000 followers. He also has a Facebook page, but is not so popular among his fans, as only 4,600 people follow its updates.
Appearance
Zylbrad has short light brown hair and hazel eyes. For some period of time he didn't want to reveal his face, but his friend and colleague, popular YouTuber Muselk, filed and posted a video entitled "Vlog: The Zylbrad Face Reveal" which now has over three million views. Zylbrad and Muselk were heading to Los Angeles where they wanted to attend a Battlefield event, and they decided to make a vlog about their trip and to make it easier to film with  Zylbrad's face revealed. Zylbrad is only 5ft (1.52m) tall, but his weight and vital statistics are not available at the moment.
Net worth
Authoritative sources estimate Zylbrad's net worth to be around $1.2 million; his YouTube channel gains him over $18,000 per month. He is still posting new videos every day, and they get thousands of views within several hours, so his net worth is only going to grow in the future, since Zylbrad is very consistent with his YouTube content.