Zach Roerig
Zachary George Roerig was born on 22nd February 1985, in Montpelier, Ohio, USA – he will always have a spot in the hearts of "The Vampire Diaries" lovers, for his portrayal of clean-cut Matt Donovan. The wholesome actor is also known for his roles as Hunter Atwood in "One Life to Live" and Casey Hughes in "As the World Turns".
Zach is an orphan, as his parents, Andrea and Daniel, passed away in 2020 and 2007 respectively. His younger sister, Emily, was born in 1989. After studying at the Barbizon Modeling and Acting School, Zach signed with his late talent manager at the International Modeling and Talent Association.
During his Montpelier High School days, Zach was a keen wrestler and football player. At the weekends, he worked the family trade alongside his grandfather and father, making gravestones at Fackler Monuments. After graduation and uninterested in furthering his studies, Zach, moved to New York City and focused on acting full-time.
Career
From January 2005 to May 2007, Zach played Casey Hughes in the long-running soap opera "As the World Turns"; however, this wasn't his first acting role, as he had already starred in the 2004 short film "Flutter Kick", and appeared in an episode of "Law & Order".
During Zach's tenure on the show, his character was embroiled in a gripping storyline regarding the dubious paternity of his child, who was eventually adopted by Rosanna Cabot and Craig Montgomery. In the end, it turned out that the baby wasn't Casey's, and although he regained a semblance of normal life following months of doubts, he became an unpleasant womanizer in the aftermath.
After leaving "As the World Turns", Zach was almost immediately cast as Hunter Atwood in the soap opera "One Life to Live". However, he was killed off after just a few months, being shot in self-defense after kidnapping popular character Todd Manning.
From then on, Zach made a few appearances as Cash the cowboy in "Friday Night Lights" until March 2009, when he was cast as Matt Donovan in "The Vampire Diaries", a role which would last eight seasons, and make him a minor household name. At the beginning of the series, the high-school jock had recently broken up from the main character Elena Gilbert, following the death of her parents.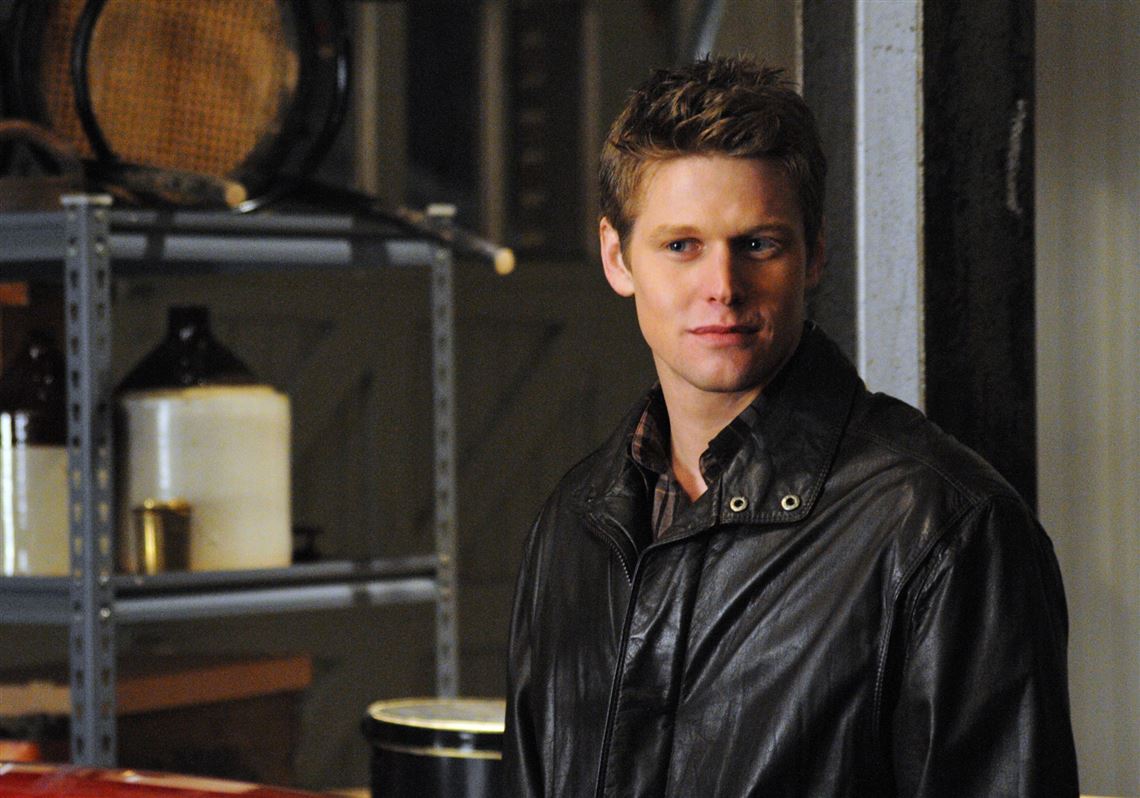 Matt soon became a fan favorite, perhaps because viewers had grown a soft spot for him after overcoming the death of his sister, and having broken up from new girlfriend Caroline Forbes, after she began transitioning into a vampire. After learning of the supernatural activity in Mystic Falls, Matt distanced himself from his friends and tried to lead a normal life, eventually returning to town and running for mayor.
Zach also made guest appearances in "The Originals" and "Legacies", the "Vampire Diaries" spin-offs which failed to keep the momentum of the franchise going. In 2017, he was cast as Pulse in season one of "The Gifted", a Fox superhero series which serves as the spin-off from the X-Men feature films. He also co-starred in season three of "The Ring", and later played Ray Mott in the Vietnam War film "The Last Full Measure".
As of 2023, Matt's last three projects have been the feel-good holiday movie "A Christmas to Savor" (2021), and in 2022cthe low-budget film "Bad Men Must Bleed" and the drama series "Step Up: High Water", which is based on the film series of the same name, and premiered on YouTube Red in early 2018.
Personal Life
Zach became a father at 25 years old; his daughter, whose name is unknown, was born in January 2011. In June 2013, the actor sought full custody of the infant following the incarceration of her mother, Alanna Turner, in federal prison for various unspecified crimes.
The legal documents, which were filed in Georgia, were soon obtained by media outlets and took the public by storm. Some fans of the actor felt let down by the news, as only his close friends and family knew of his daughter's existence. In October 2013, Zach obtained full custody of his daughter, who was described as a "secret love child" by many publications.
In October 2011, Zach and his "Vampire Diaries" co-star Candice Accola, who played Caroline Forbes in the series, sparked dating rumors when she referred to him as her "man" on Twitter. A few months later, Zach uploaded a photo of Candice in a bikini which he captioned "My number one cheerleader". The couple reportedly split in June 2012, but to this day it's debatable whether their relationship was genuine or just for show.
Little was heard of Zach's love life from then on until November 2016, when he went Instagram official with actress Nathalie Kelley – whom he met on the set of "Vampire Diaries". Nathalie joined the show in its eighth and last season and played Sybil; prior to the supernatural series, her most memorable role was that of Neela in "Fast & Furious: Tokyo Drift".
In September 2017, Nathalie spoke wonders of Zach in an interview with US Magazine, describing the TV heartthrob as "helpful and supportive". The Peruvian actress avoided the topic of marriage as tactfully as possible, saying: "I don't think my life is supposed to follow that kind of trajectory. But that's a whole other question.
However, it's evident that things were getting serious between Zach and Nathalie, as the actor had previously shared a photo of the couple, with his daughter. Shortly after the interview, however, the "Vampire Diaries" stars split for unspecified reasons, and she began dating Jordan Burrows in 2018.
Zach has yet to be linked to anyone since his split from Nathalie. In May 2020, he was arrested for driving under the influence in his hometown of Montpelier. The incident took place over Memorial Day weekend, and according to TMZ, the actor urinated in his holding cell after being taken in by cops.
These days, the "Legacies" alum has been keeping on the straight and narrow. Despite sparking concerns after posting up in a hospital bed in January 2023, Zach is reportedly in good health and currently promoting his upcoming projects, such as Comic-Con appearances and similar events.
Zach is 5ft 9in (177cm) tall; he has an estimated net worth of $4 million.