• Born in Dhahran, Saudi Arabia, and later moved to France
• Accomplished career in acting with a net worth of over $2 million
• Gained recognition after appearing in films such as "An Officer and a Gentleman" and "Beverly Hills Cop"
• Had a main role in the ABC series "Me and Mom" in 1985
• Married Bradford May in 1988 and has two siblings who also had short acting careers

Known for movies
Short Info
| | |
| --- | --- |
| Fact | Played Casey Seeger, the sailor who had trouble on the obstacle course in An Officer and a Gentleman (1982). She said the hardest part of playing that role was pretending she was out of shape. |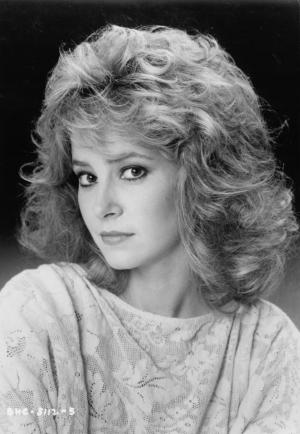 Who is Lisa Eilbacher?
Lisa Marie Eilbacher was born on 5 May 1956, in Dhahran, Saudi Arabia, and is an actress, best known through her roles in several films, including "Beverly Hills Cop" and "An Officer and a Gentleman" in which she played US Navy aviation officer candidate Casey Seeger.
The Riches of Lisa Eilbacher
How rich is Lisa Eilbacher? As of late-2018, sources estimate a net worth that is over $2 million, earned through a successful career in acting. She's also made numerous appearances in various popular television shows, and as she continues her endeavors, it is expected that her wealth will also continue to increase.
Early Life and Acting Beginnings
Born in Dhahran where her father was residing at the time due to his work as an oil company executive, Lisa's family would later move to France where she would grow up, with a younger sister, both of them aspiring to pursue acting careers from a very young age. Her aspirations quickly came to fruition, as she was cast in roles as a child in popular shows including "My Three Sons", and "Bonanza", and then made guest appearances in such as "The Brady Bunch" and "Gunsmoke". She had her first film role in "The War Between Men and Women" playing Caroline Kozienko and starring Jack Lemmon and Barbara Harris, based on the writings of James Thurber. Lisa's popularity started to increase leading to continuous work throughout the 1970s, still mainly in guest roles, along with a few television films such as "Bad Ronald", plus appearances in TV series' including "The Waltons", "Happy Days", and "Caribe".
Transitioning to Adult Roles
In the late 1970s, Eilbacher transitioned to more adult roles, and was cast in a recurring role in the series "The Hardy Boys/Nancy Drew Mysteries" as Callie Shaw, which is based on two novel series the "Hardy Boys" and "Nancy Drew". She tried her hand at auditioning for the role of Princess Leia in "Star Wars" but was unsuccessful, however, her film work also started to increase as she grew older, and in 1982, she had one of her most notable roles in "An Officer and a Gentleman" playing the popular and charming woman Casey Seeger, starring with Richard Gere, Debra Winger and Louis Gossett Jr., who would win an Academy Award thanks to his performance, making him the first African American to win an Oscar as Best Supporting Actor, and was a financial success grossing $130 million against a $6 million budget. Eilbacher mentioned that the challenge of her role was pretending to be out of shape, because she was actually a bodybuilder in real life.
Her next big project would come two years later in "Beverly Hills Cop", cast as Jeannette "Jenny" Summers, a childhood friend of Eddie Murphy's character, with the two reuniting to solve the murder of a mutual friend. The film is the reason that Murphy would become an international star, and was nominated numerous awards. It was the highest grossing film in the US during that year, taking $234 million at the box office.
Later Career
Lisa returned to television shortly afterwards, and starred in the television miniseries "The Winds of War" which is based on the book of the same name written by Herman Wouk. In 1985, she then had a main role in the ABC series "Me and Mom", which focuses on private eye Kate Morgan, but which ran for just six episodes before its cancellation due to low ratings.
From the late 1980s to the 1990s, she only had low profile roles mostly in television movies, which included "Monte Carlo" and "Joshua's Heart". She was then cast in a regular role in the series "Midnight Caller" in which she stayed with for a year, which addressed the dramatic possibilities of radio talk programs. Her film work also lessened as her career progressed; some of her last few film projects include "Leviathan", a science fiction horror film which received negative reviews, and "Live Wire", which revolves around the unusual case of spontaneous human combustion. She became inactive from the industry after the 2000 television movie "919 Fifth Avenue".
Personal Life
For her personal life, it is known that Eilbacher married Bradford May in 1988 though very little information is available about their relationship. Her younger siblings include actress Cindy Eilbacher who appeared in "Planet of the Apes" and "The Young and the Restless". Bobby Eilbacher on the other hand appeared in 'Days of Our Lives" and "The Fantastic Journey". They had relatively short acting careers compared to Lisa.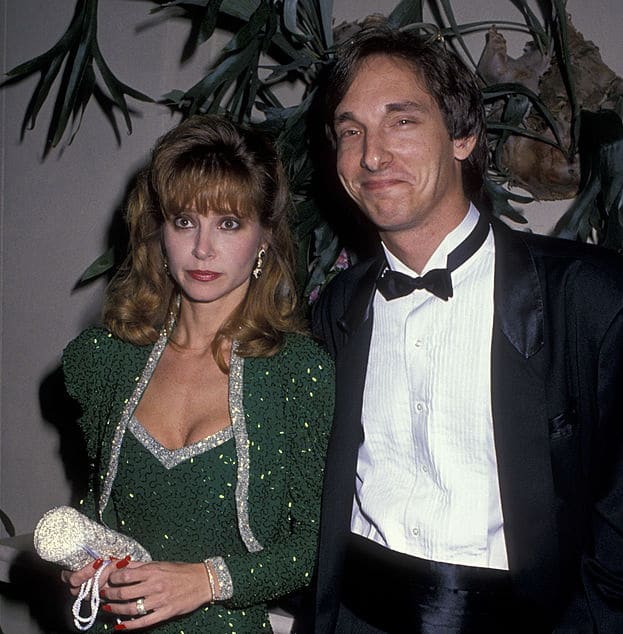 Facts
Pictures
Movies
Actress
| Title | Year | Status | Character |
| --- | --- | --- | --- |
| 919 Fifth Avenue | 2000 | TV Movie | Valerie Damore |
| Dazzle | 1995 | TV Movie | Fernanda Kilkullen |
| The Return of Hunter: Everyone Walks in L.A. | 1995 | TV Movie | Sally Vogel |
| Deadly Matrimony | 1992 | TV Movie | Nina Sloane |
| Live Wire | 1992 | | Terry O'Neill |
| Blind Man's Bluff | 1992 | TV Movie | Carolyn |
| Midnight Caller | 1990-1991 | TV Series | Nicky Molloy |
| Joshua's Heart | 1990 | TV Movie | Kit |
| Manhunt: Search for the Night Stalker | 1989 | TV Movie | Anne Clark |
| Leviathan | 1989 | | Bridget Bowman |
| The Last Samurai | 1988 | | Susan |
| Never Say Die | 1988 | | Melissa Jones |
| Deadly Intent | 1988 | Video | Laura Keaton |
| Free Spirit | 1987 | TV Movie | |
| Deadly Deception | 1987 | TV Movie | Anne |
| The Twilight Zone | 1986 | TV Series | Andie Fields (segment "Nightsong") |
| Monte Carlo | 1986 | TV Series | Maggie Egan |
| Me and Mom | 1985 | TV Series | Kate Morgan |
| Beverly Hills Cop | 1984 | | Jenny Summers |
| Ryan's Four | 1983 | TV Series | Dr. Ingrid Sorenson |
| 10 to Midnight | 1983 | | Laurie Kessler |
| The Winds of War | 1983 | TV Mini-Series | Madeline Henry |
| Simon & Simon | 1982 | TV Series | Maggie Dameron / Sharon Dameron / Stacey Wheeler |
| An Officer and a Gentleman | 1982 | | Casey Seeger |
| Spider-Man | 1981 | TV Series voice | |
| On the Right Track | 1981 | | Jill Klein |
| This House Possessed | 1981 | TV Movie | Sheila Moore |
| To Race the Wind | 1980 | TV Movie | Kit |
| Love for Rent | 1979 | TV Movie | Lynn Martin |
| The Ordeal of Patty Hearst | 1979 | TV Movie | Patty Hearst |
| Wheels | 1978 | TV Mini-Series | Jody Horton |
| Richie Brockelman, Private Eye | 1978 | TV Series | |
| Hawaii Five-O | 1978 | TV Series | Elaine Sebastian |
| Man from Atlantis | 1977 | TV Series | Juliet |
| Logan's Run | 1977 | TV Series | Lisa |
| The Amazing Spider-Man | 1977 | TV Series | Judy Tyler |
| Run for the Roses | 1977 | | Carol |
| The Hardy Boys/Nancy Drew Mysteries | 1977 | TV Series | Callie Shaw |
| The Streets of San Francisco | 1976 | TV Series | Gail Dobbs |
| Panache | 1976 | TV Movie | Lisa |
| Caribe | 1975 | TV Series | Cindee |
| Gunsmoke | 1973-1975 | TV Series | Lailee / Melody |
| Movin' On | 1975 | TV Series | Cathy |
| Shazam! | 1974 | TV Series | Cathy Moore |
| Bad Ronald | 1974 | TV Movie | Ellen Wood |
| Apple's Way | 1974 | TV Series | Gloria |
| The Texas Wheelers | 1974 | TV Series | Sally |
| Owen Marshall, Counselor at Law | 1973 | TV Series | Jeannie Holden |
| The Brady Bunch | 1973 | TV Series | Vicki |
| The Waltons | 1973 | TV Series | Jeanette |
| Bonanza | 1972 | TV Series | Eloise |
| The War Between Men and Women | 1972 | | Caroline Kozlenko |
| Alias Smith and Jones | 1971 | TV Series | Bridget Jordan |
| My Three Sons | 1969 | TV Series | Bunny |
| Wagon Train | 1964 | TV Series | The Second Girl |
Self
| Title | Year | Status | Character |
| --- | --- | --- | --- |
| An Officer and a Gentleman: 25 Years Later | 2007 | Video documentary short | Herself |
| Beverly Hills Cop: A Glimpse Into the Casting Process | 2002 | Video short | Herself |
| Beverly Hills Cop: The Phenomenon Begins | 2002 | Video documentary short | Herself |
| The Tonight Show Starring Johnny Carson | 1985-1989 | TV Series | Herself - Guest / Herself |
| Battle of the Network Stars XIV | 1983 | TV Special | Herself - ABC Team |
| The 55th Annual Academy Awards | 1983 | TV Special | Herself - Co-Presenter: Best Sound |
Archive Footage
| Title | Year | Status | Character |
| --- | --- | --- | --- |
| The Music of Beverly Hills Cop | 2002 | Video short | Jenny Summers |
Source:
IMDb
,
Wikipedia