Benjamin Norris
The actor, producer and writer Benjamin Norris was born on 5th December 1990, in White Plains, New York State, USA. Based in Los Angeles since 2012, the creator has been writing and producing his own videos since his childhood years, but perfected his craft by studying improv at the famous Groundlings school and producing the comedy web series "Live Your Lyfe". These days, he's known for his roles in "Never Have I Ever" and "Up for Adoption".
Career
Before moving to Los Angeles, Benjamin wrote, produced, and starred in the short "Mens Rea". In 2012, he was also the writer, producer, and leading man of his second short, "Super", which was followed by a role in the short "Peanut Buttercups I" and his aforementioned comedy web series "Live Your Lyfe".
In 2013, Benjamin had his first movie role in the low-budget horror film "13/13/13", which attracted overwhelmingly negative reviews. Next, he starred in the short "Eye on the Ball", played Adam in an episode of "Tattoo Nightmares", and had minor roles in "The Ugly Friend" and "Towed".
2016 was a great time for the actor's career, as a score of new opportunities came his way. From producing the short "Hula" to writing and appearing in the series "Fair Game with Brock Everett", the New Yorker showcased his talents to the best of his abilities and landed his first recurring role as Sam in "Up for Adoption" months later.
Although Benjamin had decent performances in "Private Dicks" and "Steps", his second movie role, that of Jacob in "WTF!", went unnoticed due to the movie itself being a major failure. The actor had better luck with his portrayal of Ben in "Unfortunately Ashly", and was then cast in yet another recurring role, playing Connor in "The Pregame".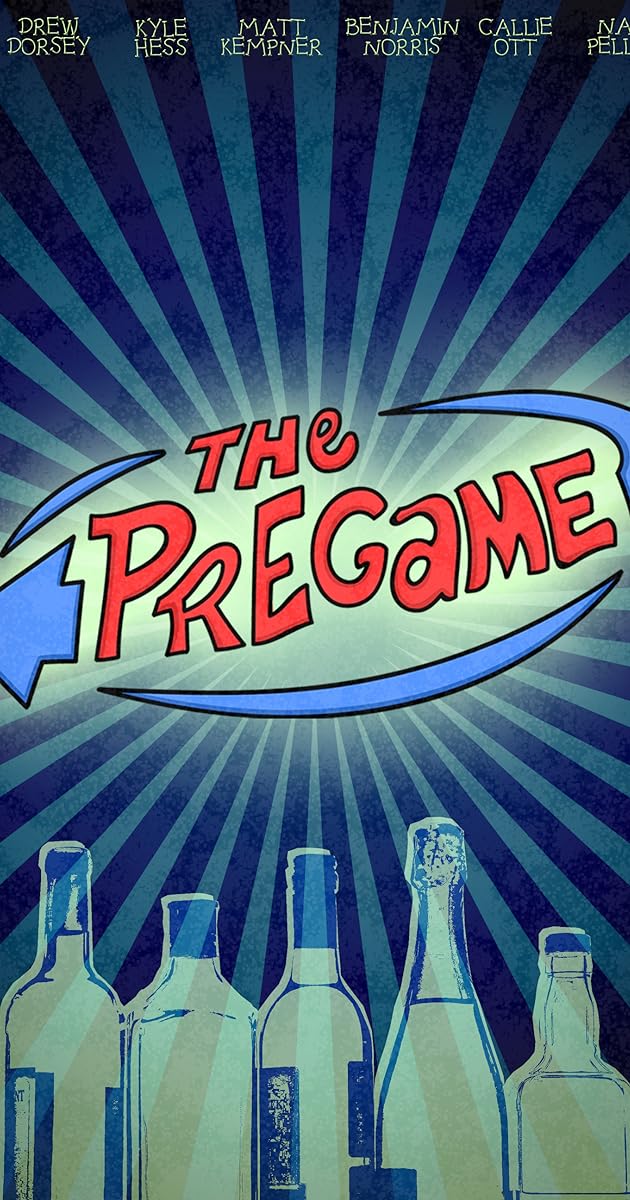 By now, Benjamin was steering away from horror movies and focusing on comedy. Following a minor role in "Sugar and Toys", the actor was cast as Tony in "Superstore" and landed his big break thanks to Netflix series "Never Have I Ever". The comedy-drama was created by Mindy Kaling and Lang Fisher and loosely based on Mindy's childhood experiences in Boston. With a $2.5 million budget per episode, the show pulled out all the stops, and was greenlit by Netflix in early 2019. Despite being criticized by Indian and Jewish viewers for what they consider inaccurate representation, "Never Have I Ever" was a huge hit, and finished filming for its fourth and final season in summer 2022.
Benjamin played Trent Harrison, main character Paxton's best friend and a recurring character who appeared in all four seasons. Although in Season One Trent was used to provide comic relief without being given any relevant storylines, he underwent a lot of personal growth in seasons three and four as the show's writers explored his tempestuous relationship with Eleanor.
Since "Never Have I Ever", Benjamin has played Troy in a 2023 episode of the moderately successful "iCarly" reboot. However, he won't be reprising his role anytime soon, as the reboot was cancelled after three seasons for unspecified reasons. It's believed that the showrunners felt that "iCarly" had run its course, but some of the actors involved in the project, such as Nathan Kress, publicly expressed their disappointment, perhaps having been caught unawares by the cancellation announcement.
Benjamin is 6ft 1in (185cm) tall and weighs about 165lbs (75kgs). The New Yorker is currently in a relationship with lesser-known actress, writer and producer Carolyn Gilroy, whom he began dating in 2019. Benjamin and Carolyn quarantined together in 2020, and joined forces to create comedy skits and other content.
The writer and producer's net worth is listed at $1 million in late 2023, according to reliable online sources.
Co-Stars
While some of Benjamin's "Never Have I Ever" co-stars have faded into obscurity, or failed to land any decent projects since the Netflix show ended, others have seen their career reach new heights.
Canadian actress Maitreyi Ramakrishnan, who was born in December 2001 and played leading lady Devi Vishwskumar, matriculated from Meadowvale Secondary School knowing that she wished to enter the entertainment industry – and was cast in the Netflix romance series less than a year later. As the show was filmed in Los Angeles, Maitreyi deferred her acceptance to the theatre program at York University in Toronto. In 2021, she deferred her acceptance a second time, and changed her degree to human rights and equity studies.
Outside of "Never Have I Ever", all of Maitreyi's projects to date have been voice roles, either in the animated movie "Turning Red" or in "My Little Pony" television specials. Her anticipated film acting debut will be in "The Netherfield Girls", a contemporary adaptation of Jane Austen's "Pride and Prejudice", which will premiere on Netflix sometime in 2024.
Richa Moorjani, who also played one of the leading characters in the show, landed her role as Kamala after auditioning through an open casting call. The actress and dancer majored in communications at the University of California, Davis, and graduated in 2011. Although Richa's family is unknown in the US, in their home country of India her parents worked as the managers of a Bollywood music band.
Since 2020, Richa has been studying her biology PhD at the California Institute of Technology. Although it was understandably challenging having to juggle a filming schedule with her studies, Richa gave a stellar performance as Devi's older cousin, and has since had roles in "Home Economics", "Immoral Compass", and "Fargo".
Actor Jared Lewinson, who was born in December 2000 in Texas, played Ben Gross in the Netflix show, but began acting when he was just seven years old. Despite taking lengthy hiatuses to focus on his studies or personal matters, Jared has appeared in a handful of shows and movies, such as "Barney & Friends", "Lone Star", and "Bad Fairy". In 2021, he was nominated for Best Kiss alongside Maitreyi at the MTV Movie & TV Awards; for now, he's auditioning for new roles and will probably announce any upcoming projects via Instagram.
It's difficult to figure out who the richest "Never Have I Ever" star is. In November 2021, it was reported that several cast members – especially Maitreyi, who earned just $21,000 per episode of season one – were seeking pay raises ahead of the show's third season. Poorna Jagannathan, an established actress and producer who played Devi's mother, was said to be the highest-paid actor on the series due to her decades of experience in the industry, but even so, her net worth is listed at just $1 million.