There's something very thrilling and indescribably exciting about talent TV shows, leading us to tune in season after season looking for more. On the top of shows in that category is "America's Got Talent", which not only gives talented people from all ages and backgrounds an opportunity to shine but also lets its audiences enjoy very unexpected and rarely seen performances.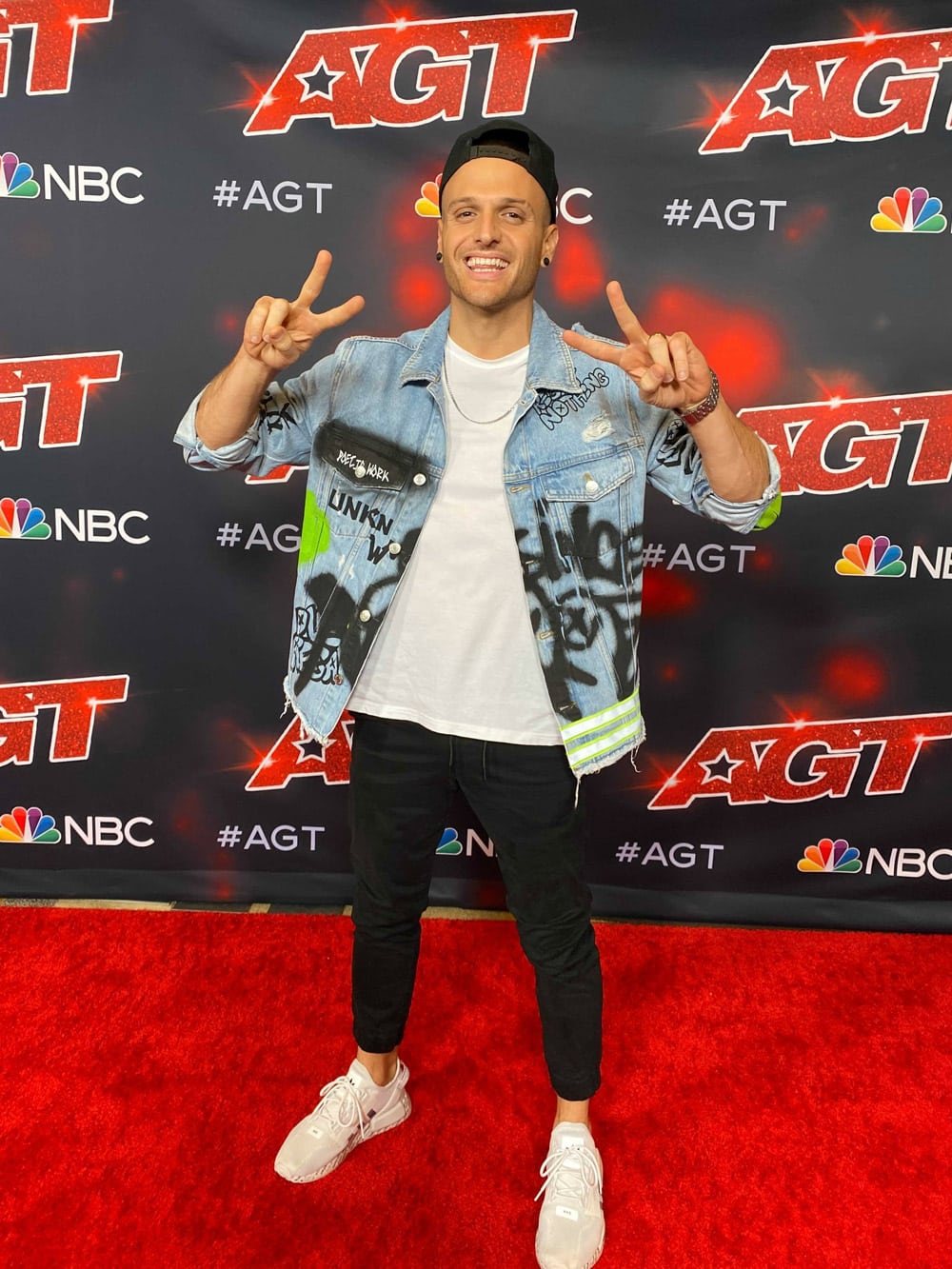 While there's no doubt that everyone who sets foot on the stage of "America's Got Talent" is there for very good reasons, those who stand out from others for their uniqueness and creativeness unsurprisingly take the winning spot, such was the case of Dustin Tavella from the show's 16th season.
So what has Dustin been doing since winning the competition? And is he ever planning on returning to TV? Stay here to discover what's going on with Dustin Tavella these days!
What Is Dustin Doing Now?
Winning "America's Got Talent" is a dream come true for many, but it's not the end of the road for those who achieved such a great thing. The 16th season's winner and magician Dustin Tavella knows that well, as taking the number one spot in the worldwide talent competition wasn't only the push his career needed at the time, but also helped him reach more people with his message.
As a firm believer in the power of human connections, Dustin has been inspiring people from all around the US with his magic performances and motivational storytelling acts since winning "America's Got Talent" in 2021. Defining himself as a sharer of 'experiences', Dustin often entertains people from all ages and backgrounds through his shows, though he also admits to being committed to spreading the word about his Christian faith and often takes part in events of religious communities.
Besides his independent acts, Dustin has come back to the TV stage on several occasions since his victory, including making appearances in "America's Got Talent" spin-off "All-Stars".
Unfortunately, Dustin is not very active on social media, but his fans can still get a hold of his professional whereabouts through his official website.
Is He Back On TV?
Becoming an "America's Got Talent" winner has opened many professional opportunities for Dustin Tavella such as appearing on TV on several occasions. One of the most memorable ones was the time he was a guest on "The Ellen DeGeneres Show", where he performed many magic tricks as he recalled interesting stories about his life, family, and journey in the entertainment world.
As Dustin revealed in his interview with DeGeneres, his career had been filled with 'random moments' such as acting as a backup singer during a 2014 episode of her talk show without knowing he was going to become famous years later: 'I try and always tell people to be grateful no matter what, you never know where certain moments in your life are going to lead you,' he affirmed, regarding the highs and lows he had experienced so far.
Besides being interviewed by several shows, in early 2023 Dustin went back to TV to take part in the "America's Got Talent: All-Stars", in which he competed against winners from other seasons for a second victory. Though he was sadly eliminated in the preliminary stage of the show, Simon Cowell praised Dustin for his performance and described it as 'better' than when he won the competition in 2021.
Hopefully, this won't be the last time we see Dustin on TV as more exciting projects will be awaiting him.
Path In "America's Got Talent"
To say Dustin Tavella left the audiences and judges of "America's Got Talented" impressed with his act is an understatement. Yet that doesn't mean that he walked an easy path in the show, as he had to compete with many other talented and experienced people in the show.
I haven't been on Twitter in forreeevveerrrr!! But… just wanted to say you can catch me in the season premiere of America's Got Talent on Tuesday 🙂 #AGT pic.twitter.com/7SfFSHi4Sw

— DUSTIN TAVELLA (@dustintavella) May 30, 2021
Right from his audition, Dustin gained the approval of the audience by introducing himself as a magician who not only performed for entertainment but also to 'positively impact another human life forever'. The approval from the judges came when Heidi Klum chose a card which matched the object he had on a box, impressing everyone not only with his magic tricks but with his inspiring speech as well.
Dustin's following appearances left the audience even more impressed than the first time, gaining standing ovations and a spot in the semifinals, where he performed as a mentalist and gained his second standing ovation in the show. The excitement about his act didn't fade off in his following appearances in the competition, as his performance slowly became more complicated and mind-blowing every time he was on stage.
On the final night, Dustin defeated big favorites such as fellow magician Léa Kyle and aerialist Aidan Bryant, ultimately becoming the third magician to win "America's Got Talent". The final prize included $1 million and a headlining show in Las Vegas called "Here Comes Trouble".
What Did He Do Before The Show?
Given how easily Dustin Tavella stole the hearts of his audience during his appearances in "America's Got Talent", it's surprising to know that he had dedicated his life to different artistic endeavors before getting into the competition.
As early as 2011, Dustin was taking his first steps in the music industry by releasing several pop singles such as "We Got The Summer" and "The Swat". Also in that year, he released a short film entitled "Forget About Me", which was complementary to his song of the same name.
Following his debut, Dustin continued to release music with moderated success, yet his career as an actor was on the rise as he made several appearances in the TV series "Sweet Home Alabama" in 2012 and in shorts such as "Parkour vs. Killer Bee" and playing a minor role in the movie "Rumors of Wars".
Dustin's music time to shine came in 2013 with the release of his viral hit "Everybody Knows (Douchebag)". Thanks to its success, a music video featuring Selena Gomez and Danny Trejo was released, becoming one of Dustin's most-watched videos on his YouTube channel. Though Dustin's next releases didn't reach similar success, his commitment to releasing music with uplifting messages was notable.
Rise to Fame & Future
While winning "America's Got Talent" put Dustin Tavella on the same level as some of the most experienced and acclaimed magicians in the world, the truth is that his fans have been captivated by more than just his performances and charisma. His role in helping with humanitarian organizations focused on pregnancy crises, youth, and homeless people instantly made him a fan favorite.
On top of that, Dustin's family played a big role in his rise to fame and current success. As he admitted in his interview with "The Ellen DeGeneres Show", his wife Kari was completely confident about his victory in "America's Got Talent" and encouraged him to keep going even when he wasn't certain he could do it.
Nonetheless, believing in the things he loves was what sealed the deal for Dustin, as he told Entertainment Tonight after his victory: 'You're gonna enjoy doing what you love more than you enjoy trying to be like someone else,' he said, advising others to be themselves while pursuing their dreams.
It's unclear what other artistic endeavors Dustin Tavella plans to get in besides his career as an entertainer and motivational speaker, but it's for sure that his mission of inspiring people wherever he goes will take him to great places in life.