Who is Elias Koteas?
Canadian actor Elias Koteas was born under the zodiac sign Pisces on 11 March 1961, in Montreal, Quebec, Canada. He has 93 acting credits, and is perhaps still known best for playing Captain Staros in the critically acclaimed 1998 historical war movie "The Thin Red Line", which starred Nick Nolte, Sean Penn and Jim Caviezel, and was directed by Terrence Malick. It follows the conflict at Guadalcanal during the Second World War and the movie won 22 of its 69 award nominations, including seven Oscar nominations.
Elias is currently shooting for the upcoming movie "The Silent Planet".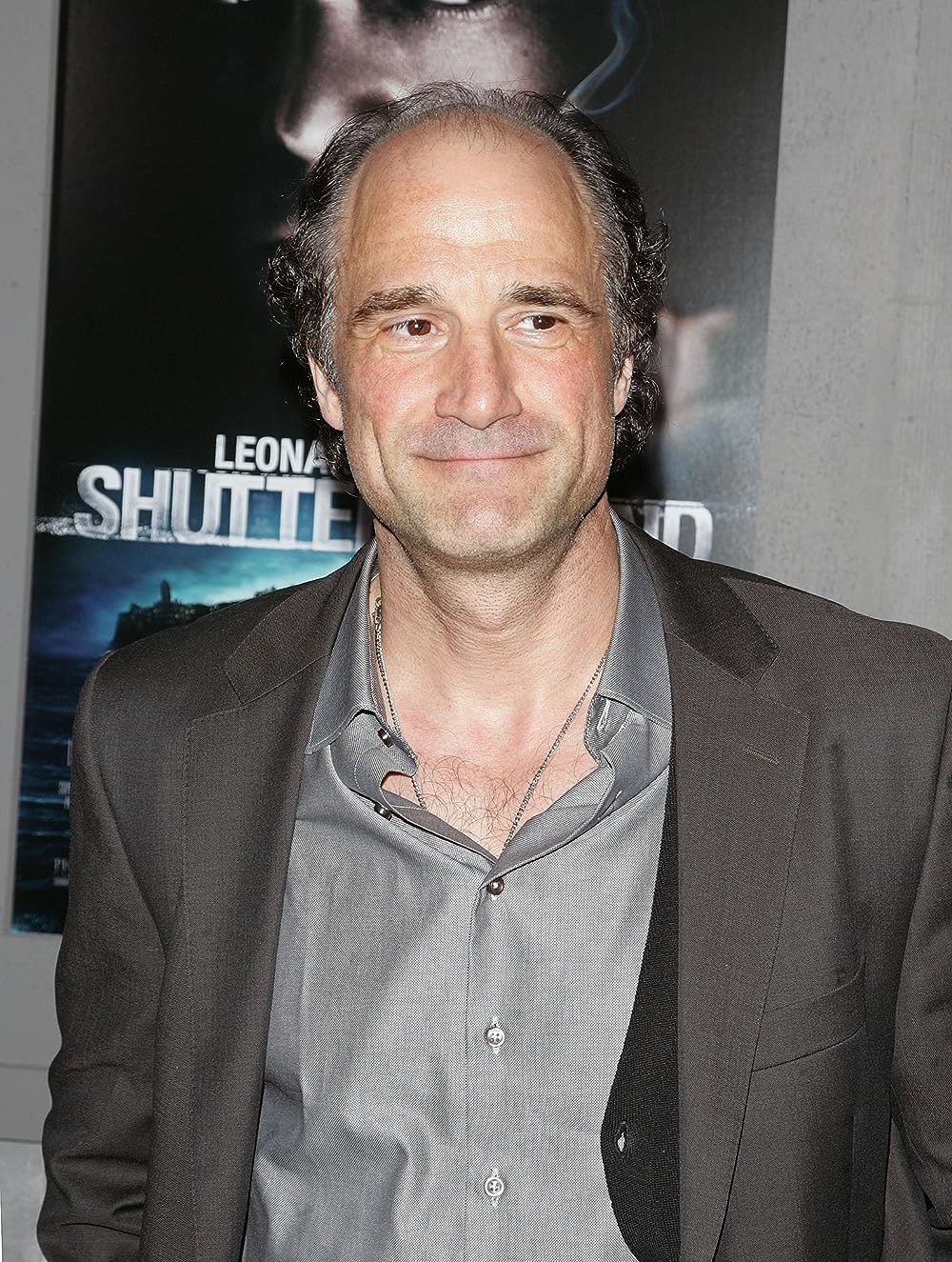 Education and early life
Elias was raised in Montreal alongside his older sister Maria, by their mother Theoni who was a milliner, and father Dimitrios Koteas who was a mechanic, and worked for the Canadian National Railways; both of Elias' parents are of Greek descent.
He fell in love with acting while attending Centennial Regional High School and appeared in a number of school plays during his four years there; Elias was also into sports and enjoyed playing soccer and ice hockey.
He matriculated in 1979 and then enrolled at American Academy of Dramatic Arts in New York City; it was a year later that he made his debut film appearance, portraying an extra in the critically acclaimed crime comedy "Atlantic City", which won 25 of its 47 award nominations, including five Oscar nominations.
Elias graduated with a Bachelor's degree in 1983 and then also honed his acting skills at Montreal's Vanier College.
Roles in movies
In 1985, Elias appeared in both the drama "Private Sessions" and the family fantasy "One Magic Christmas", and the year 1987 saw him appear in the romantic drama "Some Kind of Wonderful" and the romantic war drama "Gardens of Stone".
In 1988, he appeared in the romantic comedy "She's Having a Baby", which starred Elizabeth McGovern and Kevin Bacon, and was written and directed by John Hughes; it follows two young newlyweds as they're learning about how unprepared they are for marriage. The remainder of the '80s saw Elias appear in the biographical romantic drama "Onassis: The Richest Man in the World" and the biographical action "Malarek" both in 1988, and the 1990 romantic crime drama "Backstreet Dreams".
In 1992, he portrayed Wally Smith in the drama "The Habitation of Dragons", which starred Frederic Forrest and Brad Davis, and was directed by Michael Lindsay-Hogg; it follows two brothers who've been confronting each other all the time since their father's death. Some of Elias' other notable performances in the '90s were in the 1994 drama "Exotica", the 1998 crime action "Fallen", and the 2000 mystery drama "Dancing at the Blue Iguana".
In 2002, he portrayed Hank Aleno in the science fiction comedy "S1m0ne", which starred Al Pacino and Catherine Keener, and was written and directed by Andrew Niccol. It follows a film producer who's created a digital actress, and the movie was nominated for only a single award. Elias could then have been seen appearing in the 2005 short fantasy "The Big Empty", the 2006 action fantasy horror "Skinwalkers", and the 2009 thriller "I Come with the Rain".
The year 2013 saw him star as Charles Brunel in the science fiction horror adventure "The Last Days on Mars", which also starred Romola Garai and Live Schreiber, and was directed by Ruairi Robinson. It follows a group of astronauts as they're being killed off by a mysterious force on Mars – the movie was nominated for four awards.
Some of Elias' most recent film roles have been in the 2017 romantic drama "My Days of Mercy", the 2022 crime action "The Baker", and the 2023 drama "Janet Planet".
Roles in TV series
Elias' debut TV series role was playing Jerry Travers in the 1988 episode "Roadrunner" of the action mystery "Crime Story", and his following role came in 2002, when cast to portray Dominic Palladino in the episode "The Strong, Silent Type" of the crime drama "The Sopranos".
In 2004, he played Mike McKay in all three episodes of the crime thriller mini-series "Traffic", which starred Nelson Lee and Ritchie Coster, and follows three men from Seattle who've become involved in the world of drugs, weapons and human trafficking; the mini-series won one of its 14 award nominations. The remainder of the 2000s saw Elias appear in an episode of the crime mystery "Conviction", the mystery "House", and the crime action "CSI: NY".
In 2013, he portrayed James Skinner in 12 episodes of the popular crime mystery "The Killing", which starred Joel Kinnaman and Mireille Enos, and was created by Veena Sud. It follows the lives of a group of people from a small town, the series aired from 2011 through 2014 and won three of its 50 award nominations.
Some of Elias' most recent roles in TV series have been in 106 episodes of the crime action "Chicago P. D." from 2014 through 2018, eight episodes of the 2021 drama "Goliath", and eight episodes of the 2021 crime mystery comedy "Guilty Party".
Other credits
Elias produced the 2013 comedy movie "Jake Squared".
Awards and nominations
Elias has won five of his 13 award nominations. Some of his wins include a 1999 Satellite Award for Outstanding Motion Picture Ensemble, for his and his colleagues' performance in "The Thin Red Line", a 2003 Genie Award for Best Performance by an Actor in a Supporting Role for "Ararat", and a 2014 Phoenix Film Festival Special Jury Award for Acting Achievement, for "Jake Squared".
Love life and marriage
Elias doesn't usually speak about his love life in public but we know that he was once a married man. On 2 December 1987, he married American actress and producer Jennifer Rubin in a small and private ceremony; she has 49 acting credits and is perhaps still known best for portraying Taryn in the 1987 fantasy horror movie "A Nightmare on Elm Street 3: Dream Warriors". Elias and Jennifer divorced in 1990.
In 1997, he was in a relationship with Heather Graham, a famous American actress with over 110 acting credits to her name, perhaps still best known for starring as Felicity Shagwell in the 1999 action adventure comedy movie "Austin Powers: The Spy Who Shagged Me".
There are no other women whom Elias has perhaps been with, that we know about; he seems to be unattached as of September 2023, was once married to Jennifer Rubin and doesn't have children.
Interesting facts and hobbies
Elias is fluent in English, French and Greek.
People tend to confuse Elias with American actor, producer and director Christopher Meloni.
Elias enjoys collaborating with Canadian moviemaker Atom Egoyan, and has appeared in three of his movies: the 1991 "The Adjuster", the 1994 "Exotica" and the 2002 "Ararat".
One of his closest friends was Leonard Termo, the late American actor who died aged 77 on 30 October 2012.
Elias has revealed that his dream is to portray Quasimodo.
Over 100,000 people are following him on Instagram today and he's posted close to 350 pictures and videos, with most showing him during his everyday life, whether he's having lunch at a restaurant, spending time in nature or travelling around the world.
One of Elias' favorite actors is Samuel L. Jackson, and some of his favorite movies are "Jackie Brown", "The Hateful Eight" and "Black Snake Moan".
Appearance and net worth
Elias' age is 62. He has brown hair and eyes, weighs around 165lbs (75kgs) and is 5ft 10ins (1.78m) tall.
Elias' net worth's been estimated at over $7 million, as of September 2023.