Fiona Palomo
Born on 12th October 1998, in Mexico, Fiona Palomo Ricco is the daughter of deceased actor Eduardo Palomo and singer and actress Carino Ricco, who has clearly inherited her parents' talents. The TV and movie actress, who has had notable roles in a number of projects, studied acting in her home country before moving to Los Angeles to perfect her craft, and make the necessary industry contacts.
Fiona is 5ft 3ins (160cm) tall, and weighs just 112lbs (51kgs).
Career
Fiona's first credited acting role was in 2012, when she played Viviana San Román in season one of "Gossip Girl Acapulco". Unfortunately the show was a major flop which went viral on several occasions for being almost identical to the original, but without any of its charm. As viewers and critics had low expectations of the series from the beginning, nobody was surprised when it was cancelled after just one season.
Years passed before Fiona returned to acting, this time in the 2018 TV movie "Cagney and Lacey". We can presume that in that time the brunette was finishing her high school education, learning English, and taking acting classes. "Cagney and Lacey" was also unsuccessful, receiving poor reviews from audiences.
In 2020, Fiona played Waleska Polea in the crime thriller series "La Negociadora", followed by a role as Angelica in the TV movie "Torn from Her Arms" and a recurring role as María in "Control Z". The actress gained more traction in 2022 thanks to a humorous performance in the feel-good comedy "¡Qué despadre!", which made almost $3 million at the box office.
Since then, Fiona has played Paola in the brooding romantic movie "Nada Que Ver", Sandra Navarro in the short "Un Actor Malo", and Sofia in episodes of "Outer Banks". She recently wrapped up filming for "Journey to Bethlehem", in which she plays Mary; starring Antonio Banderas, the religious movie is currently in its post-production stages, slated for a late 2023 release date.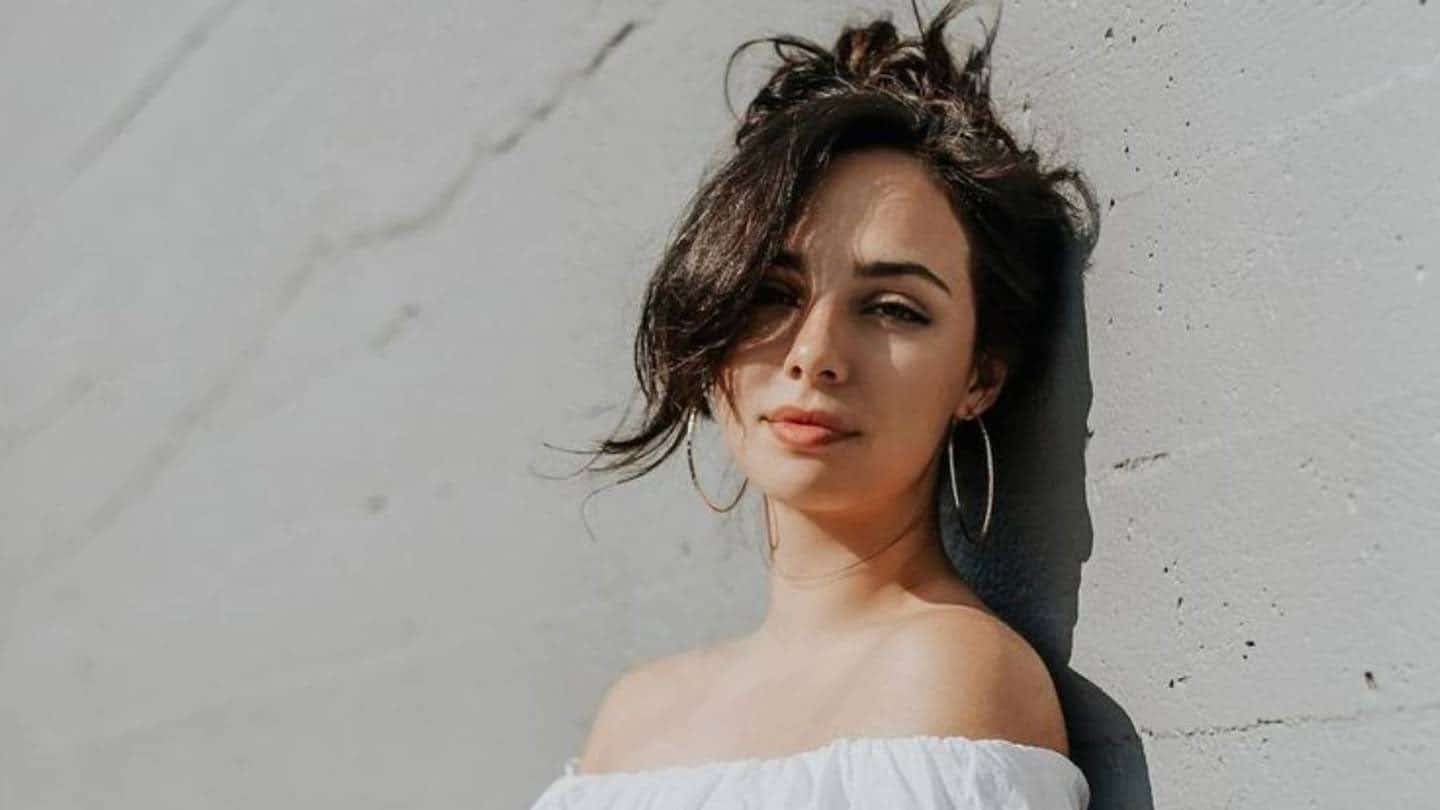 Family
Fiona has a younger brother, Luka, who was born in 2002, and reportedly wants to become a singer. Her father, Eduardo Estrada Palomo, was born in May 1962, and passed away at the untimely age of 41, when Luka was just one year old and Fiona five.
Eduardo's childhood was a complicated one, as his parents Jesús and Julia divorced when he was young. It's common knowledge that he had a difficult relationship with his absent father, which is possibly why he dropped the Estrada surname when he became an actor. However, Eduardo was fortunate enough to be on great terms with his older brother, Jesús Jr.
After matriculating from the Instituto Juventud, Eduardo began studying graphic design at Universidad Nacional Autonóma de México, considered one of the best universities in the world thanks to its technology and art departments. Nevertheless, Eduardo – who had already participated in theatre productions by that point – dropped out to pursue a career in the arts.
Eduardo's first plays were "Los 10 mandamientos" and "Mi dulce sueño". He studied dancing, singing, and body language at the Instituto Andrés Soler, taught by the legendary acting coach Julio Castillo.
In the early 1980s, the actor had roles in "Lo que el cielo no perdona", "Por Amor", and "Mañana es primavera" amongst other telenovelas. Unwilling to be typecast, he also joined the casts of comedy shows and drama movies. It took ten years for Eduardo to become mainstream in Mexico, thanks to a leading role in the telenovela "Corazón salvaje", which starred Ana Colchero, Claudia Islas, and Enrique Lizalde.
In 1993, Eduardo released his debut album, "Mover el Tiempo", which was a hit, however, music appeared to be more of a passion project than a possible career for the actor, as he didn't release any more projects. Months before his death, Eduardo played Capitán Lazareno in "Kingpin", his most notable Hollywood role.
Eduardo, who was a follower of the Church of Scientology, married Carina Ricco in November 1994, and passed away days before their ninth anniversary. The evening of his passing, the telenovela star was dining with friends at a restaurant in Sunset Boulevard, Los Angeles, when he suddenly fainted. According to an eyewitness, paramedics soon arrived at the scene and took him to a nearby hospital, unsuccessfully performing CPR on Eduardo for almost an hour, but the actor was pronounced dead of a heart attack, which stemmed from an underlying heart condition. His funeral took place four days later at the controversial Los Angeles Church of Scientology, where he was cremated, and the singer's ashes were then transported to Mexico and scattered in the sea.
Carina was born in Veracruz, Mexico, in November 1967, and moved to Argentina at a young age. The talented singer soon joined the Cantaniño choir, which was made up of children, and performed with them until she was 13 years old.
Aged ten, Carina travelled to Spain to film with the singing group Parchís. Upon returning to Mexico, she began touring the country and performing with her father and brothers, but would break away from them five years later, so as to focus on her solo career. Around the same time, she also studied singing and dancing in a professional setting.
At just 20 years old, the singer also began working as a model, after winning a "La Figura del Año" award; famous Mexican actresses Angélica Rivera and Cynthia Klitbo also participated in the contest. Shortly afterwards, Carina launched her acting career in the telenovela "Victoria".
1989 was the year Carina met Kiko Campos and Fernando Riba, who both worked in the music industry, and would help her career as a singer reach unprecedented heights. Years of hard work followed until 1992, when she signed a recording contract with Sony, and recorded her studio album "Del Cabello a los Pies", which was produced by Kiko and Fernando. The album spawned one hit single, "Hombre mío", which was popular in her home country.
In 1994, Carina represented Mexico with the song "Y nos dijimos adiós" in the Festival de Viña del Mar, a competition held in Chile. Other prestigious occasions in which Carina performed include the Festival de Acapulco and la Semana Cultural de Matamoros, all the while juggling a national tour and performances in Latin American countries.
In 1997, Carina released her sophomore project "Sueños Urbanos", promoting the album alongside musician Raúl Crespín, as the duo started a rock group and performed throughout Mexico for months on end. After touring Latin America once again, Carina became pregnant and sacrificed her career to be a stay-at-home mother. In 2019, the blonde revealed that she would be returning to TV with a role in the hospital telenovela "Médicos".