James Remar is an American actor best known for primarily playing villains in films, and having several notable television series roles, including in "The Huntress," "Sex and the City," "Dexter," and "Black Lightning", since he started in 1978 when he was 25. He's now 69, and a multi-millionaire.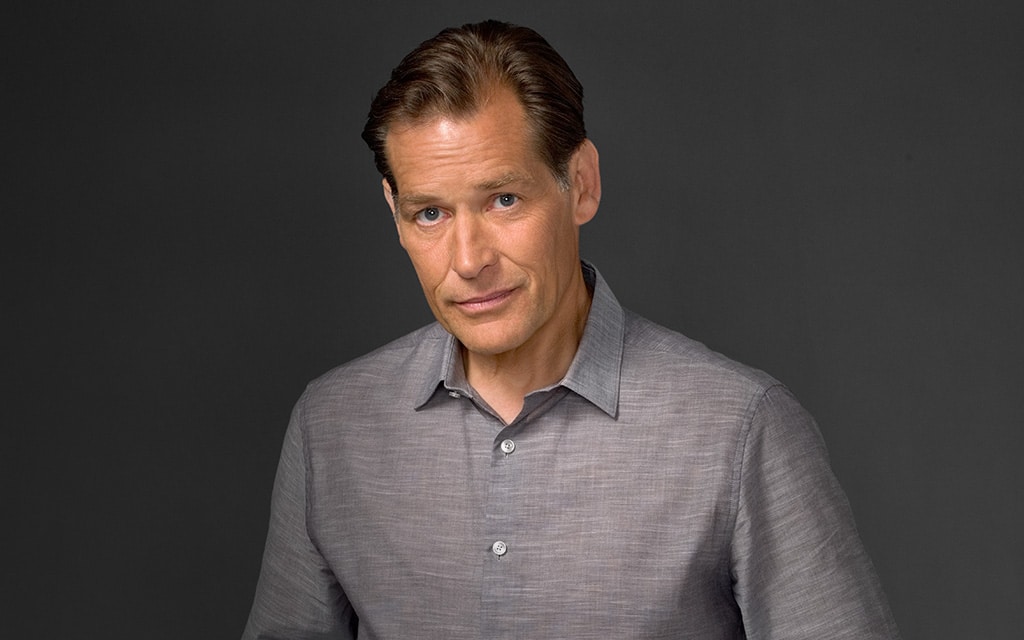 Early life
William James Remar was born on 31 December 1953, in Boston, Massachusetts USA. He shares his birthday with Jane Badler, a fellow actress, and Michael Hedges, a musician. He's of Ashkenazi Jewish ethnicity through his father, S. Roy, an attorney. His paternal grandparents, Hyman Remarman and Sarah Fannie/Faygie Cutler, are Russian-Jewish or Ukrainian-Jewish immigrants; Sarah was born in Russia, while Hyman was from Ukraine.
James' mother, Elizabeth Mary, was born in England and worked as a mental health officer. His maternal grandmother was Hannah Maia Shearson from England, while his maternal grandfather, Alexander Robert Boyle, was born in Ireland and might have Scottish roots. Therefore, James is of Irish, Northern Irish, and English descent on his maternal side. James said that he wanted to become an actor when aged seven he saw the 1960 movie "Spartacus".
Early education
James grew up in Newton, Massachusetts, where he attended John F. Ward Elementary School. He matriculated from Newton North High School in 1971, where he started his career as an amateur actor. James afterwards attended the Neighborhood Playhouse School of the Theatre in New York City to study acting.
Career
James debuted on the big screen with the role of Larson in the prison drama film "On the Yard" in 1978. A year later, he made his Broadway debut in the play "Bent", alongside Richard Gere. James almost immediately established his reputation as an antagonist or villain, by starring as Ajax in the 1979 action thriller, "The Warriors," about a New York City-based street gang. James played a hot-tempered enforcer for the gang leader, was praised for his performance, and earned a minor fan base. In one episode of "The Rich Eisen Show" in 2017, he revealed that he practiced the violent parts with a baseball bat in his yard.
Moreover, each actor had a single leather vest because the movie was so low-budget. Although James tried to keep his pristine during filming, he leaned against something, leaving a permanent black stain on the back that was visible in the movie. His friend now keeps the vest in his home museum of actors' memorabilia. James said that he also used to collect various trinkets, but gave up on that habit later in life.
Growing his popularity
Walter Hill cast him as the heartless sociopath Albert Ganz in one of his next movies, "48 Hrs." in 1982. James starred in the western "The Long Riders" two years prior, and showed his might in a bar fight. Moreover, in 1984, James portrayed a real-life gangster from the 1930s in the Francis Ford Coppola-directed "The Cotton Club," and played the star of the action film "Quiet Cool" two years later.
Sadly, there was trouble in paradise around that time. In 1985, James was fired after about a month while filming "Aliens," the second movie in the franchise, according to ScreenRant. He elaborated on the situation in the "The Movies That Made Us" third season, saying that the police raided his apartment in London, and confiscated hash and heroin. He expressed his regret for his actions, and clarified that it was when 'drug users did not get sent to rehabilitation.' That suggests that he might have ended up in jail, or had to pay a hefty fine.
Another incident on set contributed to his departure; he fired a prop gun, which should have been loaded with blanks, into the wall, piercing a hole in it; whether he was under the influence is unknown. Regardless, James said that his take on the Corporal Hicks character was much darker and more violent than how his replacement, Michael Biehn, portrayed him, so the crew had to reshoot nearly all scenes for the 1986 release. Audience members with a keen eye noticed at least two shots of him left in the final version, one that wasn't a close-up and another filmed from the rear, where he is almost indistinguishable from Michael. James proudly stated that Walter Hill gave him his career, and that the director was so heartbroken by the troubles that he didn't work with him for about 13 years, alluding to his Donnie Lonigan role in "Wild Bill" in 1995.
Other notable movie parts
James sobered up from his poor decisions, and had supporting roles in films such as "Rent-A-Cop" in 1987, and "The Dream Team" and "Drugstore Cowboy" in 1989, thne played Max Shady in "Fatal Instinct" in 1993. James returned to his typical villainous role by playing Quill in "The Phantom" in 1996. He dabbled in action roles by playing Lord Raiden, a God of Thunder, in "Mortal Kombat Annihilation" in 1997, a patrol officer in "Psycho" in 1998, and Dr. Paul Gregory in "Hellraiser: Inferno" in 2000.
James had a variety of roles in the 2000s onwards; he starred in the car racing-focused "2 Fast 2 Furious" in 2003, and the suggestive comedy "The Girl Next Door" and supernatural movie "Blade: Trinity" in 2004. He lent his voice to Larousse in the computer-animated comedy-drama "Ratatouille" three years later. Other notable roles include General Bratt in "Pineapple Express" in 2008, Butch Pooch and "Ace" Speck in "Django Unchained" in 2012, Bill in "The Blackcoat's Daughter" in 2015, and "Ugly Owl" Hoot in "Once Upon a Time in Hollywood" in 2019. Moreover, James was presented The Life Career Award by the Academy of Science Fiction, Fantasy and Horror Films in 2012. James was also frequently mentioned in the media in 2023, for portraying Henry L. Stimson, the US Secretary of War, in "Oppenheimer."
The #Oppenheimer line where the Secretary of War says not to bomb Kyoto because he honeymooned there was not in the script

Christopher Nolan says James Remar improvised it based off his own research

"It's a fantastically exciting moment where no one in the room knows how to… pic.twitter.com/ZpsBw3jIpJ

— Culture Crave 🍿 (@CultureCrave) August 3, 2023
Roles in TV series
James experimented with being a father to a villain when he played Harry Morgan in "Dexter" from 2006 to 2013. He was a Miami Police Department officer and an adoptive father to Dexter Morgan, a violent serial killer who is a forensic blood spatter analyst by day. The show won 4 Primetime Emmys. In other cases, James voiced villains in animated TV series, including Two-Face, Black Mask, Hawkman, and Shadow Thief.
James also starred in TV series such as "Total Security" in 1997 as Frank Cisco, "The Huntress" in 2000 and 2001 as Tiny Bellows, "Sex and the City" from 2001 to 2004 as Richard Wright, and "North Shore" in 2004 as Vincent Colville. He also had the lead role of Peter Gambi for 58 episodes between 2018 and 2021, playing a tailor who designed the vigilante superhero suit for the eponymous superhero in "Black Lightning."
Video games
James has received limited recognition as a voice actor for video games. Some were versions of his live-action projects, such as "The Warriors" from 2005, and "Batman: The Brave and the Bold – The Videogame" from 2010, in which he reprised his roles as Ajax and Two-Face, respectively. Video game developers noticed his talent, and he voiced Captain Jason Narville in "Killzone 3" in 2011, and Executor Hideo in three games in the "Destiny" franchise between 2014 and 2022.
Favorite things
While James hasn't mentioned whether he plays video games in his spare time, but does enjoy golf, scuba diving, and photography. James revealed to 1428elm.com that, besides the one that he starred in, "Tales of the Darkside: The Movie" from 1990, his favorite horror movies are those about Yuki-Onna, the snow woman from Japanese folklore. He also thoroughly enjoyed some versions of "The Hunchback of Notre Dame" and "Frankenstein" from 1931.
As for horrors involving creatures, James enjoyed the "King Kong" franchise and the Japanese movie "Rodan" from 1956. Regarding the battle between humans and machines, he loved the classics "The Terminator" released in 1984, and "Terminator 2: Judgment Day," released in 1991. Contrastingly, he disliked the new entries in the "Godzilla" movie franchise.
His take on acting
James told Hikari Takano Interviews that he takes all his roles seriously, and that his motto is 'not doing a good job, but doing a great job or being the best.' He also said that he rarely got the time to train for a movie, mainly due to a tight schedule because he constantly wanted to keep working. He described himself as 'a jobbing actor.'
James would advise new actors to make their bed every morning, as the habit sets them up for success. He thinks that they should embrace the struggle, as acting is a long-haul activity, and save as much money as possible. James knows that his advice sounds cynical and unusual, but he considers himself honest. He would also tell actors to never keep their struggles to themselves – that not everyone will make it. He cites an unforgettable performance of "To Kill a Mockingbird" play that had him in tears, but it was in a modest theatre with amateur actors whose names might never be widely known.
James views method acting as a great approach, if it isn't detrimental to people on set. Instead, he sees it as actors being motivated to do extensive research to tweak their personality, posture, tone, and more.
Wife, non-celebrity Atsuko Remar
James married Atsuko Remar (née Itsuki) in 1984, but chooses not to discuss this side of his life, and Atsuko keeps a low profile. His fans can only see her at a few red carpet events, and in rare paparazzi shots.
Children Jason and Lisa
James and Atsuko Remar have two children: an older daughter Lisa, and son Jason. Surprisingly, both children have black hair, unlike James. Furthermore, Lisa has dark brown eyes, while Jason's are hazel-colored.
His son, who goes by Jay in his private life, followed in his father's footsteps and debuted as a policeman in the poorly-rated 2010 movie "Gun." Thankfully, he bounced back in 2013 with a minor role as a grocery clerk in the "Wilfred" TV series episode. He also played David Greene in one "Magnum P.I." episode in 2019, alongside his father who played Captain Buck Greene in six episodes.
Lisa is an aspiring singer-songwriter, music producer, and pianist. She released several singles, namely "Ride" and "Halfway to Nowhere," in preparation for the eight-song EP (extended play) album, "Still Good," on 15 January 2021. Lisa released another EP in 2022, entitled "hi…" and two singles in 2023, "WOKE UP EARLY" in April and "SEE U SOON" in May. She's based in New York City, has two dogs, and adores Japanese culture and photography, like her father.
Physical characteristics and net worth
James Remar is 5ft 9ins (1.75m) tall and weighs 168lbs (76kgs). He has gray hair that he dyes dark brown, blue downturned eyes, and thin lips. As of late 2023, James Remar's worth an estimated at $5 million, according to Celebrity Net Worth.