Who is Jesser?
In the ever-evolving landscape of YouTube, content creators come and go, but a select few leave an indelible mark on the platform. Jesser is one such creator, who's taken the YouTube world by storm. Known for his passion for basketball, entertaining vlogs, and engaging personality, Jesser has carved out a niche in the digital realm that has captivated millions of fans around the world.
In this article, we'll take a closer look at the rise of Jesser and what makes him such a standout figure in the YouTube community.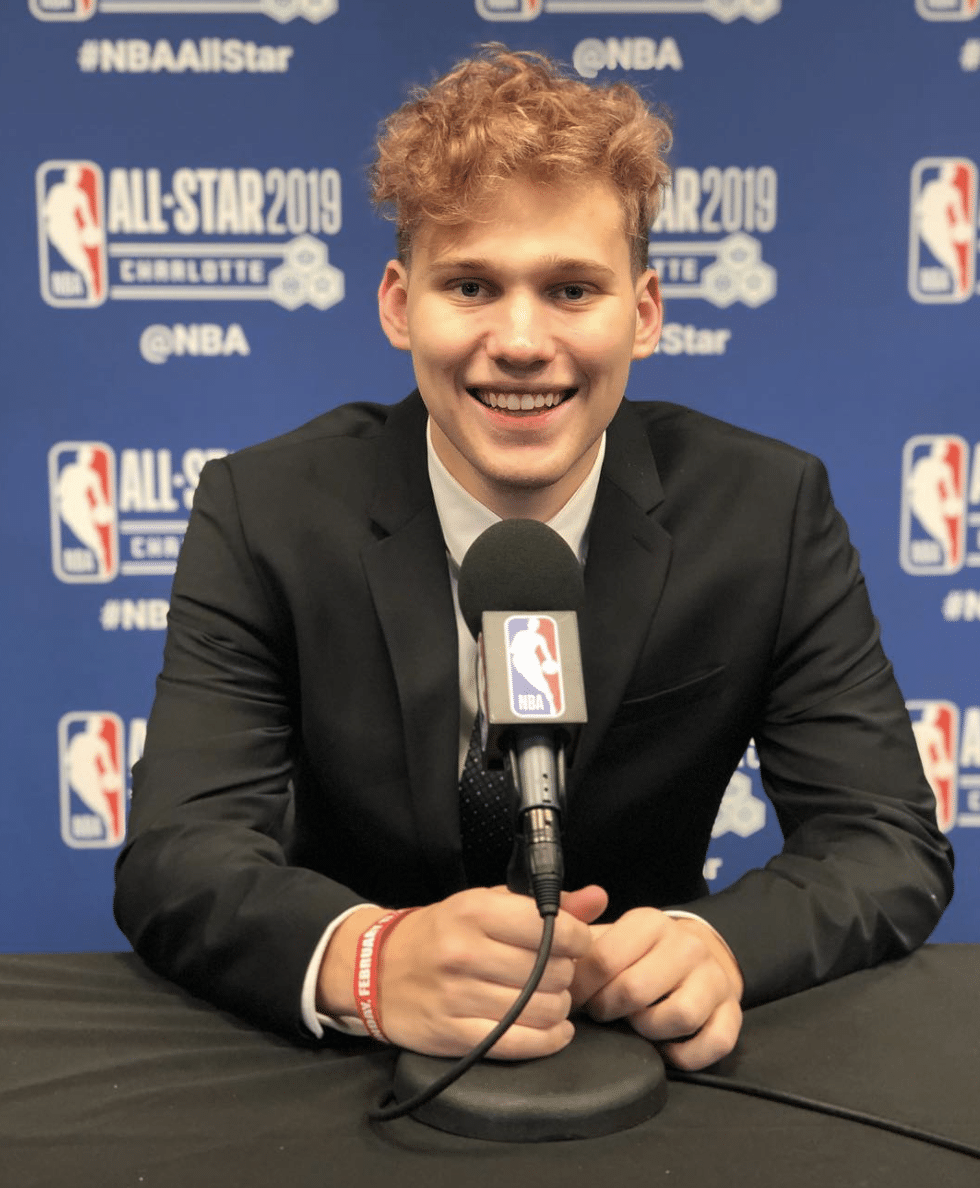 Early life, family, and education
Born Jesse Riedel under the zodiac sign of Aries on 27 March 1999, in Los Angeles, California USA, he holds American nationality and his ethnicity is White. Jesser is quite secretive when it comes to his private life, but it's known is that he has a brother, James, and it's assumed that the boys were raised by their single mother, since she is the only one shown in Jesser's videos.
Speaking of Jesser's educational background, he attended a local high school, and upon matriculating in 2017, he didn't go to college but pursued his career as a YouTuber.
YouTube career
Jesser's journey on YouTube began on 9 July 2012, when he created his channel, JesserTheLazer (now just Jesser). He uploaded his first video, "Stalkatron 9000" on 15 August 2013, which has gained nearly 300,000 views.
Initially, his content primarily revolved around Call of Duty gameplay, but it wasn't until he shifted his focus towards basketball and NBA 2K videos that his channel truly started to gain traction. Jesser's genuine love for the sport and his exceptional skills on the virtual court quickly garnered the attention of basketball enthusiasts and gamers alike.
Today, his channel is subscribed to by over 15.5 million people, and all of his videos together have amassed over four billion views. The number one most viewed video on Jesser's channel is "2HYPE OFFICIAL BASKETBALL GAME! I GOT MVP! TRIPLE DOUBLE??" uploaded on 23 August 2018, which has been viewed over 13 million times.
Jesser's content isn't limited to basketball and gaming alone – he also creates engaging vlogs, providing viewers with a glimpse into his daily life, adventures, and interactions with friends. Furthermore, his deep appreciation for sneaker culture has led to a series of popular videos in which he explores the world of sneakers, unboxing rare kicks, and sharing his thoughts on the latest releases.
Whether you're a basketball enthusiast, a gaming fan, or simply someone looking for entertaining content, it seems that Jesser has something for everyone on his YouTube channel. As he continues to grow and evolve, it's clear that Jesser's influence on YouTube and the world of online content creation is far from waning.
The birth of 2Hype
In 2017, Jesser joined forces with some of the most prominent YouTubers in the basketball and gaming community, including CashNasty, Jiedel, Kristopher London, Mopi, and ZackTTG, to form a collaborative group known as 2Hype. Together, they created a wide range of entertaining content, from basketball challenges and vlogs to sneaker shopping and gaming videos. This collaboration not only boosted Jesser's popularity, but also introduced him to a broader audience.
Basketball Beyond the Virtual World
What sets Jesser apart from many other YouTubers is his genuine passion for basketball, both on and off the virtual court. He's not just a gamer; he's also a talented basketball player who has participated in several charity games, and streetball events, and has even taken on various National Basketball Association (NBA) players in one-on-one challenges, including James Harden and Giannis Antetokounmpo. Jesser's dedication to the sport resonates with viewers, and many commented that it's a key reason for his immense popularity.
In 2019, Jesser played a significant role in organizing the YouTubers vs. TikTokers charity basketball game, which was a massive success and attracted attention from fans all over the world. His commitment to using his platform for good causes is admirable, and speaks to the positive impact YouTubers can have on society.
The Power of Community
One of the reasons for Jesser's enduring success is his strong connection with his audience. He actively communicate with his fans through social media, live streams, and community events. He listens to their feedback, responds to comments, and fosters a sense of community among his viewers. This level of interaction not only solidifies his fan base, but also creates a more personal and rewarding experience for his audience.
Jesser boasts a whopping one million followers on his Instagram account, and has garnered over 450,000 followers on Twitter. On Facebook, Jesser maintains an active presence with an official page that boasts nearly 135,000 followers, and his TikTok account has seen remarkable success, amassing over two million followers, with the total number of likes on his videos is close to an impressive 50 million.
Love life and relationships
As mentioned, Jesser is quite secretive when it comes to his personal matters, however, it's known that back in 2021, he dated a girl named Christina Trexler, who according to her Instagram account, is a scientist.
The two shared numerous joint photos featuring them kissing and hugging, and Jesser often talked about her in his videos, but as of October 2023, it seems that the two broke up sometime in April 2023. Many of Jesser's followers commented how sad they were because of their split.
Age, height, and net worth
Jesser is 24 years old, and besides his piercing blue eyes and light brown hair, he's known for his height of 6ft 2ins (1.88m). If you've wondered how rich Jesser is, according to sources as of October 2023, his net worth has been estimated at over $17.5 million.
The main reason for his wealth is his YouTube channel, through which he earns money from advertisements and sponsorships. Jesser also runs his merchandise line, which adds substantially to his overall wealth. Moreover, he collaborates with multiple brands, and has participated in major basketball tournaments.