Jessica Barth is an American actress, who is perhaps best known for her portrayal of Tami-Lynn in the film series "Ted."
Age, Early Life, and Education Background
Jessica Barth was born under the Cancer zodiac sign on 12 July 1980, in Philadelphia, Pennsylvania, and is 43 years old as of 2023. She's the daughter of Mary Beth Barth and Rocky Barth; her sisters are Gina O'Rourke and Shawna Hall. Barth is of Irish roots from her mother's side and Indian through her father.
Barth attended Northeast High School in Philadelphia, and thereafter began taking acting classes at the Philadelphia-based Wilma Theater before she matriculated to the private catholic La Salle University, to study communications. Barth later joined West Chester University in Pennsylvania, from where she graduated with a Bachelor of Arts degree in Theater Arts and Creative Writing. Barth also attended Vassar College, in Poughkeepsie, New York, with the New York Stage and Film theater company.
Hobbies and Interests
In her free time, Barth runs her lifestyle blog entitled "15 Minutes Until Fame", addressing issues relating to career, creativity, motherhood and relationships.
Barth is physically active, and likes practicing yoga in her free time. Moreover, she's trained in Taekwondo. The "Ted" actress is certified in both Piloxing and Pilates, and enjoys dancing and playing softball.
Career Beginnings and TV Appearances
Before she began acting, Barth worked various odd jobs, building her resume working at three Los Angeles restaurants. Barth then began her acting career by appearing in theatrical productions, in various plays including "Fool for Love" and "Noises Off" by Sam Shepard and Michael Frayn respectively.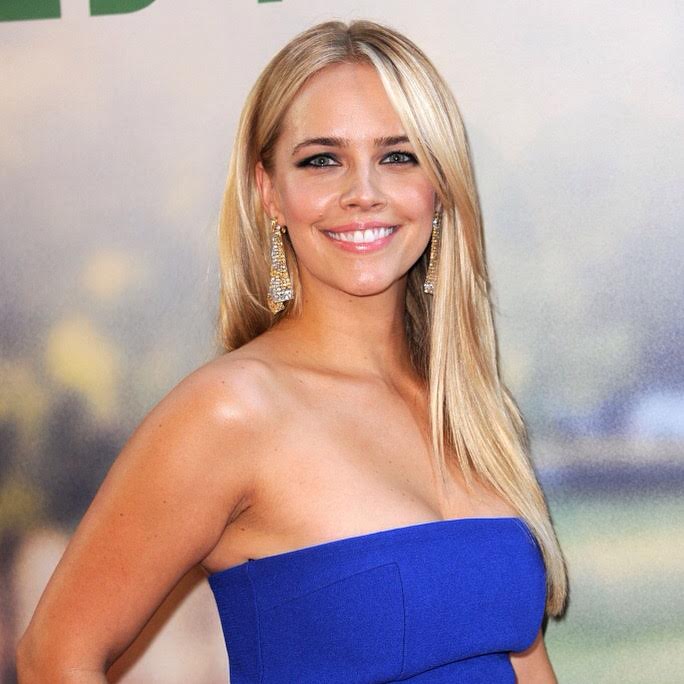 In 2004, Barth made her TV debut with a one-episode appearance in the CBS crime drama "The District", and going on to perform in single episodes of the UPN sitcom "One on One" in 2005, which was followed by appearances in the CBS sitcom "How I Met Your Mother" and the long-running NBC soap opera "Days of Our Lives" both in 2007.
In 2008, '09 and '12, Jessica voiced several characters in Seth MacFarlane's animated sitcom "Family Guy." Her following appearances were in single episodes of the CBS procedural forensic crime-drama "CSI: Crime Scene Investigation," in which she portrayed Justine Stefani in 2008, and the political mockumentary sitcom "Parks and Recreation," in which she played Katherine in 2012. Jessica hasn't appeared in another TV series since then.
Film Appearances
In 2005, Jessica worked as a Production Assistant on her first film, "Neo Ned", and in the same year, she appeared in the short movie "Next." Her next noteworthy film appearance was in the Peter Segal-directed spy action comedy "Get Smart," which starred the likes of Dwayne Johnson, Steve Carell and Anne Hathaway. Jessica then appeared in the film "The Waterhole" in 2019, and the video "Portal".
Barth landed her career-defining role of Tami-Lynn McCafferty, a secondary tritagonist, in the 2012 Oscar Award-nominated fantasy comedy "Ted". The story revolves around John Bennett (portrayed by Mark Wahlberg) who, as a little boy, makes a wish that his beloved teddy bear, Ted (Seth MacFarlane) would come to life. Ted, who is foul-mouthed, remains Bennett's constant companion and friend three decades after his wish is granted – Bennett's girlfriend, Lori (played by Mila Kunis), doesn't support their friendship. "Ted" was a huge success and had a box office collection of over $550 million. In 2015, Jessica reprised her role in the second installment of "Ted", which was also successful, and grossed around $215 million against a budget of $68 million.
In 2018, Jessica appeared in the film "A Stolen Life", but hasn't appeared in another film since then.
Social Media Presence
Barth is active on Instagram (@iamjessicabarth) with over 53,000 followers. She joined Twitter (@_jessicabarth_) in April 2011 and is currently followed by over 11,000 fans. Moreover, she's active on Facebook with 1000 followers.
Personal Life
Jessica met Brett Dicksa at a photoshoot session in 2006. The couple dated for two years and walked the aisle in 2008, and welcomed a daughter before ending their relationship with a divorce in 2011. Shortly afterwards, Barth met Danny Cusumano at a film festival and they became an instant match when the latter approached her for a conversation. The couple exchanged vows in 2015 – Jessica is the mother of Jacob Cash, born in 2012, and Savannah Cusumano, who was born in December 2016.
Barth is Roman Catholic.
Rumors and Controversies
In 2012, Jessica alleged that the American film producer, David Michael Guillod, who is known for his work in "The Intruder" and "Atomic Blonde," drugged and assaulted her sexually when he was working as her personal manager. David had invited her to dinner – she only agreed to go on the date because the actress Felisha Terrell had also been invited – after which he allegedly made unsolicited sexual advances towards her. During an interview with "The Wrap," Terrell, who was then managed by David, supported Barth's claims. In another interview with "The Wrap," Barth revealed that she tried to sue the producer, but dropped the case because he threatened to counter-sue her. Barth restated the accusation in mid-2017 when another woman came out accusing Guillod of a similar offense.
Guillod denied Jessica's allegations through his lawyer, who told "The Wrap" that the case was dropped for lack of evidence adding 'witnesses were interviewed whose version of events belied and completely contradicted Ms. Barth's and LAPD determined the charges to be unfounded. No criminal or civil case was ever brought against Mr. Guillod.' After the alleged incident, Barth fired David, who was later charged with over 10 counts of sex-related felonies in June 2020.
Activism
Jessica is very outspoken about gender-based violence, and was among the first women to break the silence and speak out against the film producer and Miramax production firm co-founder, Harvey Weinstein (in 2017), who allegedly sexually harassed dozens of actresses and models for decades. Barth – alongside at least 80 other women working in the film industry – accused Weinstein of sexual harassment, and in March 2020 he was arraigned in court and was ultimately found guilty and sentenced to 23 years in prison.
Looking to provide amicable solutions to gender-based matters of safety and equity, Barth founded the non-profit organization, Voices in Action alongside her creative partner, Kristin Leland. Barth serves as the Chief Executive Officer (CEO) of the non-profit organization.
Height, Weight, and Physical Appearance
Barth is of Caucasian ethnicity and has a pair of blue eyes and blonde hair. She is slim, weighs nearly 115lbs (52kgs) and her height is 5ft 4ins (1.63m). Moreover, her vital statistics are 35-24-35 – the actress wears dress size 6(US).
Net Worth
Jessica has appeared in a few hit films such as "Ted," and has shared the screen with several famous actors including Mark Wahlberg, Steve Carell and Dwayne Johnson, which has made her fairly popular and wealthy. She's worth approximately $500,000 as of 2023.