For several years, "America's Got Talent" – or "AGT" – has proven to be an excellent platform for artists to make themselves known and set a path toward stardom. The competition is hard and the pressure is sometimes unbearable for those who set foot on that stage, but the fame and recognition brought by "America's Got Talent" is worth all the effort.
Regardless of not winning the competition, Jimmie Herrod from the 16th season is a great example that extraordinary talent can conquer people's hearts.
So what has Jimmie been doing since his successful stint on "AGT"? Did he sign a music contract, and what about his future projects? Stay with us to discover all!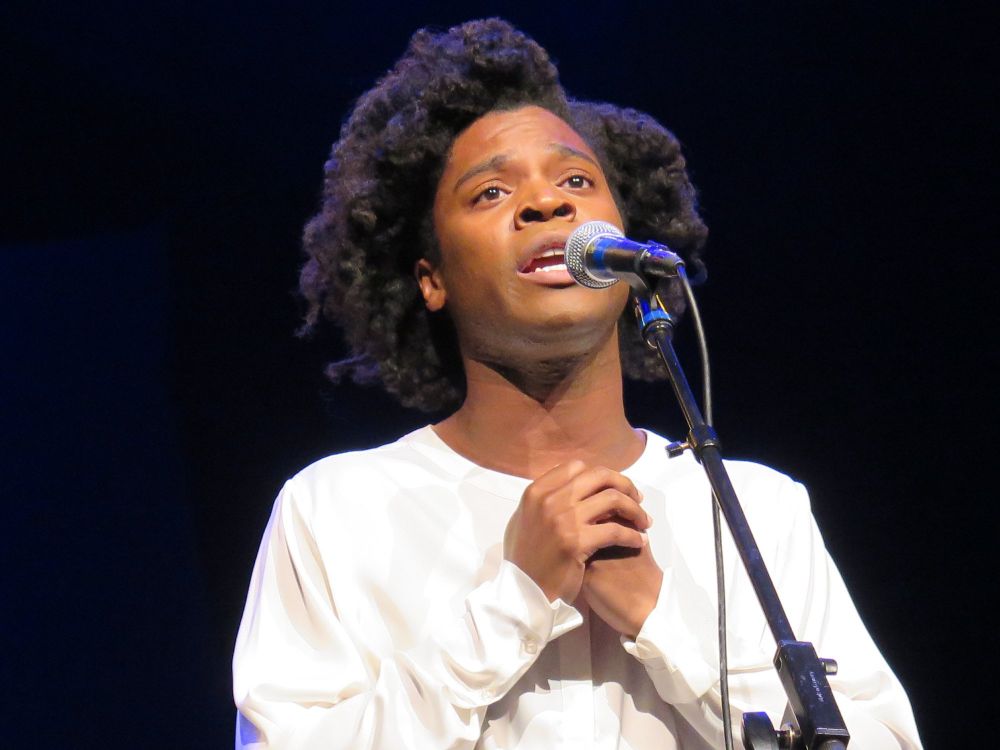 What Is He Doing Now?
Many former contestants of "America's Got Talent" simply disappear after appearing in the show, but Jimmie Herrod is a different case, as these days he's more active than ever when it comes to music.
Following his 2021 stint in "America's Got Talent", the Portland-based singer and musician released the "Elated" in 2022. This work contains three original songs named "Make Me Feel Loved", "Nervous" and "Who's To Know".
Other important milestones reached by Jimmie in recent times include performing alongside the National Symphony Orchestra at the prestigious John F. Kennedy Center for the Performing Arts. Some of these memorable concerts include the televised "Joni Mitchell Songbook", the symphonic version of the musical "RENT", and "Songs For Hope".
Also, in early 2023 Jimmie headlined a US tour alongside the band Pink Martini, on top of performing at the Paris-based Jazz club Le Baiser Salé alongside pianist and composer Cédric Hanriot.
All in all, these days Jimmie Herrod's career seems to be going as great as ever.
His Path In "America's Got Talent"
It's been a while since Jimmie Herrod awestruck "AGT" audiences with his incredible talent, but it's always great to remember how impressive his path in the competition was.
The first time we saw Jimmie in the show was during his 16th-season audition, where he introduced himself as an online music teacher and as a singer, admitting how he was in the show because the opportunity had simply presented itself for him to take. Nonetheless, Jimmie's song choice of "Tomorrow" from the musical "Annie" didn't please judge Simon Cowell, who described it as his 'worst song in the world'.
Jimmie hadn't prepared a different song for the show, leaving him with no option but to let his talent speak to make the song stand out, which was exactly what happened in the end. His passionate rendition and impressive voice were enough to not only gain him the hearts of the judges and audiences, but also to deter Simon's distaste for the song.
After getting a standing ovation and bringing tears to the audience's eyes, a surprising Golden Buzzer from Sofia Vergara ensured Jimmie's spot in the show. From then on, only great things awaited him on his "America's Got Talent" path.
His Experiences & Rise To Fame
Following Jimmie Herrod's audition, he performed "Pure Imagination" from the 1971 movie "Willy Wonka and the Chocolate Factory" in his quarter-final night event. Later on, he sang "Glitter in the Air" by Pink, advancing to the finals where he sang "What A Wonderful World" by Louis Armstrong, obtaining a spot in the finale, and extending his streak of four consecutive nights gaining standing ovations from the audience and judges.
Next, Jimmie sang Idina Menzel's "Defying Gravity" from the musical "Wicked", which wasn't enough to make him the winner, but was so memorable that it instantly turned him into one of the most unforgettable competitors from that season. The uproar about Jimmie's appearances in the show extended to his real life, as thousands of people sent him supportive messages during his run in the competition.
As revealed by Jimmie during an interview with the news site OPB, he signed a 150-page-long contract with "America's Got Talent", which stopped him from revealing details about the show. Nonetheless, that didn't make his experience any less impressive, as he felt the show 'put him in front of' people interested in him and his talent: 'That's the biggest gift of all — more people wanting to hear me share my voice with them. And that's exactly what I'm working on,' he affirmed, leaving no doubt about how grateful he is for getting such a great opportunity.
Return To The Show & Projects
While Jimmie Herrod didn't win the 16th season of "America's Got Talent", that wasn't the last we saw of him on a big stage. For starters, Jimmie was part of the Las Vegas-based show "America's Got Talent Las Vegas LIVE", alongside the other top competitors from his season, including magician and winner Dustin Tavella.
Jimmie's adventure in Las Vegas lasted six months, giving him the chance to live a once-in-a-lifetime opportunity to showcase his talent, and share a special time with his newly-gained fans and former competitors. Just as Jimmie said in an interview with Oregon Live, the experience was 'super-unique'.
Later in early 2023, Jimmie joined the first season of "America's Got Talent: All-Stars", which is meant to remember and reward some of the most memorable acts from previous seasons, similar to the other spin-off "The Champions". Before the show aired, Jimmie revealed that his intention of returning to the show was to let everyone see a side of him quite different from his previous "AGT" performances.
His preliminary performance was a heartfelt rendition of Joji's "Glimpse Of Us", once again winning the hearts of the audience and judges. Unfortunately, Jimmy was left out of the competition during the voting process, but getting invited to such a show was surely a special experience for him.
What Did He Do Before The Show?
Despite living in Portland for a long time, Jimmie Herrod grew up in Tacoma, Washington State, and was always interested in music. His first influences were his parents, who despite not being professionals in the field, always surrounded their child with music at home, and also introduced him to theater and plays.
By fifth grade, Jimmie was already playing clarinet and was in a school band, then passed on to join a choir, and also learned piano. From that moment, it was already clear that music was the thing he loved the most for the 'enjoyable and therapeutic' feeling it gave him, as he affirmed during an interview with the site American Songwriter.
His immense love for music led him to accept a scholarship from the Bill & Melinda Gates Foundation, allowing him to study music in a professional setting after high school. He enrolled into the Cornish College Of The Arts, from where he graduated with a Bachelor's degree in music and composition. He later enrolled at Portland State University, where he obtained a Master's degree in Jazz Music, and also became an adjunct professor in 2016.
By the time Jimmie took part in "America's Got Talent", he'd long been working as a music professor, and also had plenty of experience as a performer.
Discography & Projects
Though many contestants in "America's Got Talent" didn't have established careers in their field before becoming famous through the show, it's a different case for Jimmie Herrod.
Besides studying music professionally, Jimmie was also a dedicated performer, having had roles on prestigious stages such as the 5th Avenue Theater in Seattle. Starting in 2012, Jimmie joined Richie Aldente for live performances, and also took part in the Portland-based band Pink Martini in 2017.
Jimmie's first album – "Falling In Love and Learning To Love Myself" – was released in 2018, one year before the release of "Tomorrow", his first EP (extended play), with Pink Martini and the single "Love Crazed". His current musical influences include Classical, Choral, and Theater, and lists Whitney Houston and Amy Winehouse as some of his favorite artists.
Following his success in "America's Got Talent", Jimmie released "Elated" in 2022, and has also kept quite active as a performer. With a US tour planned for 2023 and many other live concert projects in the making, it's for sure that Jimmie Herrod is building quite an accomplished and fulfilling career in music.