Who is Jodie Woods?
American social media star and YouTuber Jodie Woods, was born in Los Angeles, California USA, under the zodiac sign Capricorn on 6 January 2007. She's perhaps known best for her self-titled YouTube channel, which she launched on 20 May 2021, and which is today subscribed to by over 6,000 people; Jodie's uploaded only a single video onto the network, entitled "Video Dump Life With Me", and it's been watched close to 50,000 times.
Jodie's also known for being the younger sister of Jordyn Woods, a famous American model, singer and socialite, who was born on 23 September 1997 and is perhaps known best for starring in the reality show "Life of Kylie", which follows the lives of Jordyn and her best friend Kylie Jenner, an American socialite, social media star and model.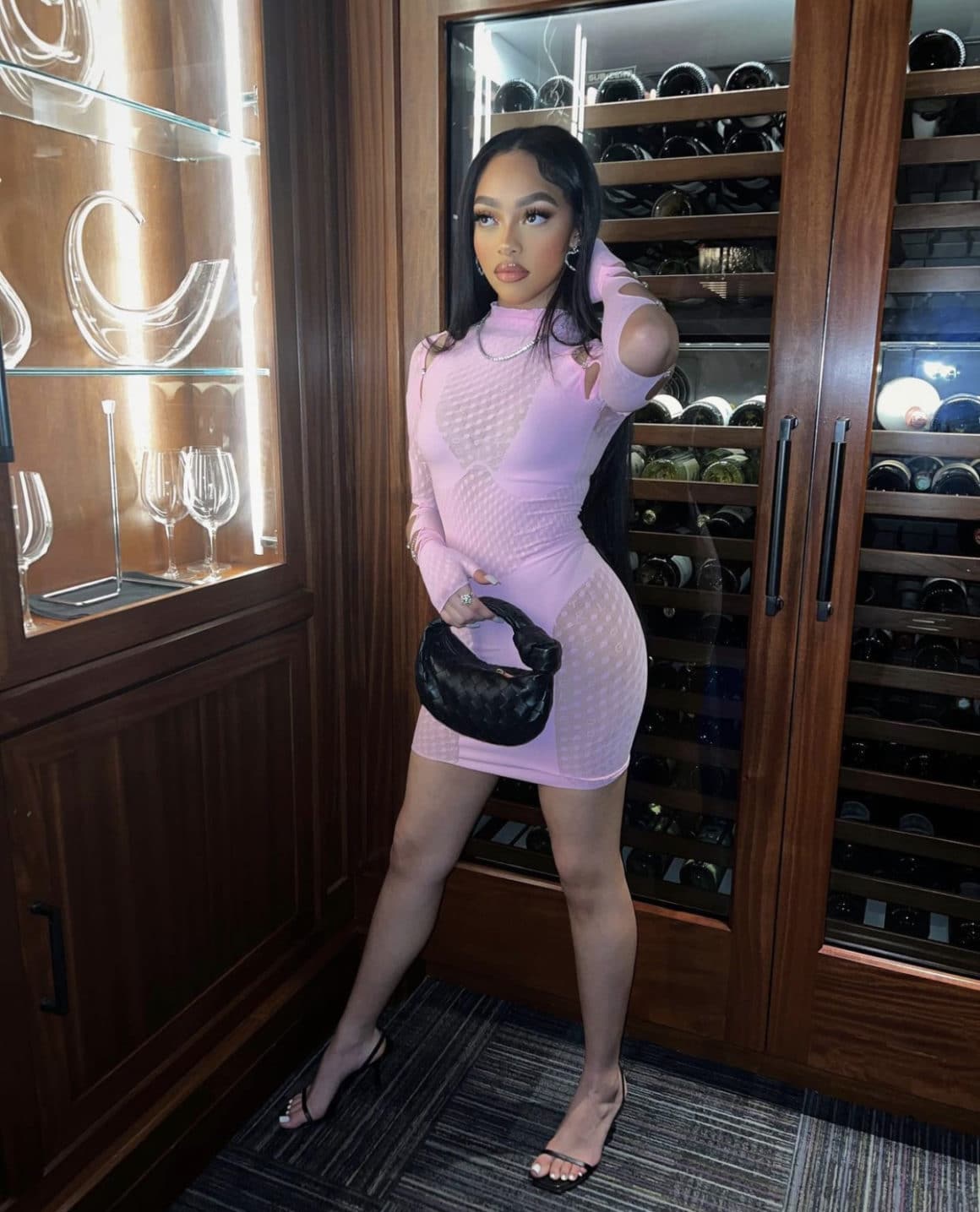 Education and early life
Jodie's being raised in Calabasas, California alongside her sister Jordyn and brothers Joshua and John Jr, solely by their mother Elizabeth Woods who's a brand and talent manager, as their father John Woods Sr. who was a sound engineer died from cancer when Jodie was 10 years old on 18 January 2017; Jodie rarely speaks about her mother and father in public but it's known that they divorced a couple of years before John's death.
Jodie's being homeschooled, just as her sister Jordyn had been before her; this is because their mother doesn't like the American educational system, and because she wants her daughters to be able to focus on other things while growing up.
Most popular YouTube videos
Despite having posted only a single video onto her YouTube channel, Jodie's still popular on the network as a number of other users have posted videos about her and her sister; most of these feature them during their everyday lives, and some have been watched millions of times. We'll be mentioning three of the most popular videos about Jodie as these have contributed to her overall popularity.
Her #1 video "Jordyn Woods And Jodie Woods #shorts" was posted by BangyShorts on 14 February 2023 and has since been watched over two million times, while it's amassed more than 100,000 likes; it features Jodie and her sister lip syncing and dancing.
Jodie's second most popular video "Jodie and Jordyn – Sisters Q&A | Jordyn Woods" was posted by her sister on 20 October 2019 and has since been watched close to 1.5 million times; it features the sisters answering some of Jordyn's fans' most frequently asked questions.
Her #3 most viewed video "Who Knows Me Better? Sister vs Mom! | Jordyn Woods" was posted by Jordyn on 3 December 2019, and has since been watched over 1.2 million times; it features Jordyn asking Jodie and their mother the same questions to see who knows her better.
Jodie's followed in her sister's footsteps and has become a social media star; over 1.5 million people are following her on Instagram today, and she's posted nearly 300 pictures and videos, with most of these showing her during her everyday life, whether she's attending parties, spending time with her sister, or showing off her new clothes.
Jodie's Twitter account was created in March 2016 and she's since tweeted only 118 times, while her most recent post was on 3 September 2016; because of her inactivity on Twitter, only a few over 550 people are following her on this network.
Jodie's also quite popular on Facebook and has over 4,500 friends on the network, while more than 2,000 people are following her; her most recent update on Facebook was on 13 July 2022, when she asked her fans to start following her sister on the internet.
Jodie's followed by close to 700,000 people on TikTok, and all her videos combined have amassed over 16 million likes; most feature her speaking about her everyday life, spending time with her sister and lip syncing to some of the today's most popular songs.
Love life and boyfriend
Jodie shies away from speaking about her love life in public and even though most of her fans believe her to be too young to be dating, some claim that she's today perhaps in a relationship with a non-celebrity American boy; according to the rumors circulating the internet, the two have been spotted spending time together in Los Angeles on several occasions, but none of this has been addressed by Jodie.
There are also those who believe that she's perhaps lesbian, but this hasn't been confirmed either.
Jodie seems to be unattached as of October 2023, hasn't married and doesn't have children.
Interesting facts and hobbies
Jodie's crazy about fashion and enjoys reading a variety of fashion magazines on a daily basis; she and her sister often go shopping for clothes together, and one can say that Jodie's a shopaholic.
She's recently launched her modelling career, and has already attended a couple of photoshoots.
Jodie loves to travel with her sister and they've been to many US states together, while they also love to go partying together.
She enjoys doing her own make-up, and once considered launching her own hair and make-up salon.
Jodie's passionate about dancing and has been taking lessons for close to five years now; she's also into singing, acting, and doing yoga at home.
One of Jodie's favorite actresses is Jada Pinkett Smith, and some of her favorite movies are "Collateral", "The Nutty Professor" and "Girls Trip".
Eyes, age and net worth
Jodie's age is 16. Her eyes are brown and hair's black, she weighs around 105lbs (49kgs) and is 5ft 3ins (1.63m) tall.
Jodie doesn't have her own independent net worth as of October 2023, but her sister Jordyn's net worth's been estimated at over $6 million.