Julia Winter
Julia Winter is a former actress of Swedish nationality, born on 17th March 1993 in Stockholm. Although her name is unfamiliar to many, the one-time child star played Veruca Salt in the 2005 version of "Charlie and the Chocolate Factory", starring alongside Johnny Depp and Freddie Highmore.
There isn't much available information regarding Julia's home life and early years, but we do know that her parents are both British, and that she has two younger siblings. The Winter family lived in London for most of Julia's childhood, but she also spent several years studying at the Swedish boarding school Sigtunaskolan Humanistiska Läroverket.
Prior to being cast as Veruca in "Charlie and the Chocolate Factory", Julia had been attending drama classes at a local theatre for years. Creativity clearly runs in the Winter family, as Julia's father worked at a theatre, and her mother was a piano teacher.
It's unclear why Julia didn't wish to pursue an acting career after her initial success playing Veruca. Although the former actress appeared in documentaries linked to the movie – "Becoming Oompa-Loompa" and "Charlie and the Chocolate Factory: Different Faces, Different Flavors" – and voiced her character in the action adventure videogame of the same name as the film, she unceremoniously retired from the entertainment industry in 2006.
However, that's not to say that Julia lost her interested in acting. According to reputable sources, the blonde was member of the drama club at her high school, and appeared in several plays. Her other hobbies include horse-riding, tennis, swimming, gymnastics and piano; nevertheless, Julia has devoted almost all her time since 2011 to becoming a fully-licensed doctor, when she enrolled at Karolinska Institutet Stockholm.
It's almost impossible to pinpoint who Julia has dated or been in a steady relationship with over the last few years. According to one online source, since 2017 the "Charlie and the Chocolate Factory" star has been dating an anonymous guy, whom she allegedly met at college. As for her height and weight, Julia is 5ft 8in (173cm) tall and weighs about 65kgs (140lbs).
As "Charlie and the Chocolate Factory" raked in $475 million at the global box office – over three times its budget – and is popular to this day, Julia is reportedly worth $1 million thanks to residual payments. However, the figure has yet to be confirmed.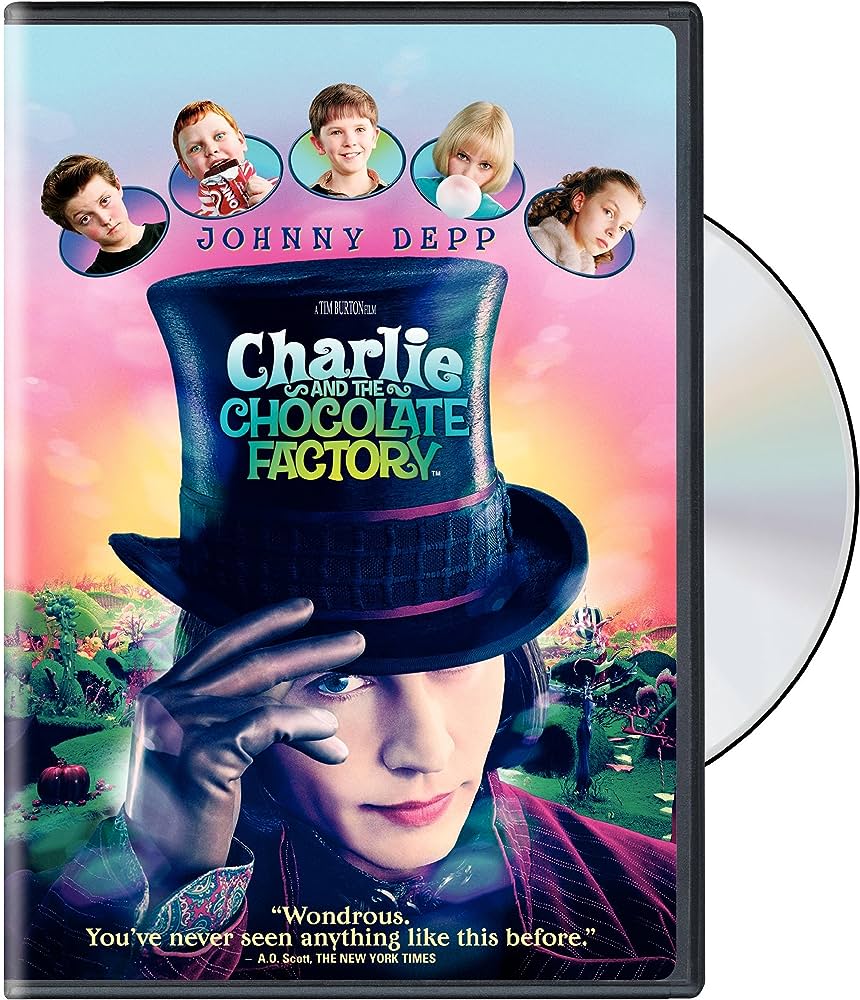 Co-Stars
Of Julia's four co-stars, Freddie Highmore (who played Charlie Bucket) has undoubtedly had the most successful career. The actor was born on 14th February 1992, in London, and was already popular at the time of his casting thanks to his role in "Finding Neverland"; following "Charlie and the Chocolate Factory", he starred in "August Rush" and "The Spiderwick Chronicles".
Despite many child stars aging out of their roles and deciding to move on from acting, that wasn't Freddie's case. From 2013 to 2017, he starred as Norman Bates in "Bates Motel", and was nominated for three Critics' Choice Television Awards in the Best Actor in a Drama Series category. More recently, his portrayal of Dr. Shaun Murphy in the drama series "The Good Doctor" – which he began producing in 2017 – garnered him recognition from the Golden Globes, as he was nominated for a Best Actor award at the prestigious ceremony.
Freddie, who resides in London to this day, has no social media accounts. However, he confirmed in a 2021 live interview with Jimmy Kimmel that he'd married web designer Klarissa Munz; the pair presumably met while studying at Cambridge University.
Philip Wiegratz, who played gluttonous Augustus Gloop in the movie, retired from acting in 2013 after a handful of movie and TV roles. Similarly to Julia, "Charlie and the Chocolate Factory" was his first project.
According to the actor's biography, Philip went to a casting call and caught the attention of a casting director, who placed him on a shortlist for the role. After several callbacks, he was cast in the part, which required him to wear a fatsuit and perform his own stunts.
Happy 30th Birthday to Julia Winter! The actress who played Veruca Salt in Charlie and the Chocolate Factory (2005). #JuliaWinter pic.twitter.com/1CG7iFbOsR

— Jake with the Ob (@mnralphie) March 18, 2023
Philip was born in Magdeburg, Germany, on 17th February 1993, and enjoyed mild popularity in his home country following "Charlie and the Chocolate Factory". In 2006, he starred in the eponymous movie adaptation of Cornelia Funke's "Die Wilden Huhner" novel as one of the members of the Pygmies, an all-boys group that served as the male counterparts to the Wild Chicks girl gang.
The sequel to "Die Wilden Huhner", which was filmed the following year, was also commercially successful. Philip and his co-stars made a guest appearance on the German children's TV show "Ki.Ka Live" months after its release; his last notable role was in 2013.
Violet Beauregarde was played by American actress AnnaSophia Robb. The model and singer was born in Denver, Colorado, USA, on 8th December 1993 and has starred in numerous movies, such as "Samantha: An American Girl Holiday" and "Bridge to Terabithia", after being spotted by a talent agent at eight years old.
AnnaSophia's parents, David and Janet, work as an architect and interior designer respectively. The actress is of English, Irish, Scottish, Swedish, and Danish descent and was homeschooled for much of her youth, discovering her passion for acting after performing at her local church.
The attractive blonde graduated from New York University in 2018, and announced her engagement to long-time boyfriend Trevor Paul three years later. In September 2022, the couple married in a three-day celebration surrounded by friends and family.
Last but not least, Jordan Fry played Mike Teavee. Unlike his on-screen counterpart and his love for gory videogames, Jordan is a surprisingly well-rounded individual in real life, and was part of his high school football and diving teams. The former actor was born in Spokane, Washington State, on 7th June 1993; his last movie role was in the 2012 thriller "Gone", starring Amanda Seyfried and Daniel Sunjata.
Not much is known about Jordan's parents, Paul and Christine Fry, but we can confirm that the former child star has two siblings named Rachel and Joshua. All three Fry siblings are believed to have attended Davis High School in Yakima, Washington State.