Julie Hagerty
Julie Beth Hagerty was born on 15th June 1955, in Cincinnati, Ohio, USA, and is possibly still best known for playing Elaine in the "Airplane!" movies of the 1980s. It appears that the redhead was almost destined for a career in the arts, as her mother, Harriet Yuellig, is a former singer and model, whereas her father, Jerald William Hagerty, was a musician almost all his life. Julie's deceased older brother Michael, who passed away of AIDS in 1991 at almost 40 years old, was also an actor.
Not much is known about Julie's childhood, but her parents divorced sometime in the late 1960s. Aged 15, the future celebrity signed to Ford Models, and spent her summers modeling in New York City, to where she moved in 1972. However, it wasn't exactly an enjoyable experience for the fresh-faced teenager, as she recalled in a 2011 interview: "I did some photographic modeling, but I wasn't very good at it, and I didn't like doing it. Besides, what I wanted to do was act."
Julie didn't exactly intend on using modelling as a steppingstone to pursue her true passion. After growing bored of the profession, she spent a year in Paris, and returned to Cincinnati with no plans beyond living at home and furthering her studies. One day, her brother Michael, who had just graduated from Carnegie Tech, turned up at the family home with a U-Haul truck and told her: "We're going back to New York. You're not going to stay in Cincinnati."
Thereafter, Julie began working with her brother Michael's theater group. The siblings shared an apartment on West 75th Street, and Julie's work consisted of scrubbing floors, building sets, and selling tickets, until the late director Norman Rene asked her to read for a Robert Patrick play – and the rest is history.
Career
In 1979, Julie made her off-Broadway debut with a starring role in "Mutual Benefit Life" which was shown at The Production Company, her brother's theater. A year later, she played Lisa Harris in the TV film "The Day the Women Got Even", and was cast as Elaine Dickinson in the parody movie "Airplane!", which at the time was ranked as the third-highest grossing comedy in box office history.
Despite being an industry newcomer, Julie's portrayal of Elaine transformed her into a noted comedic actress almost overnight. Unbeknownst to many, her first movie role was actually in "All That Jazz", but her small part was cut out during the editing stages.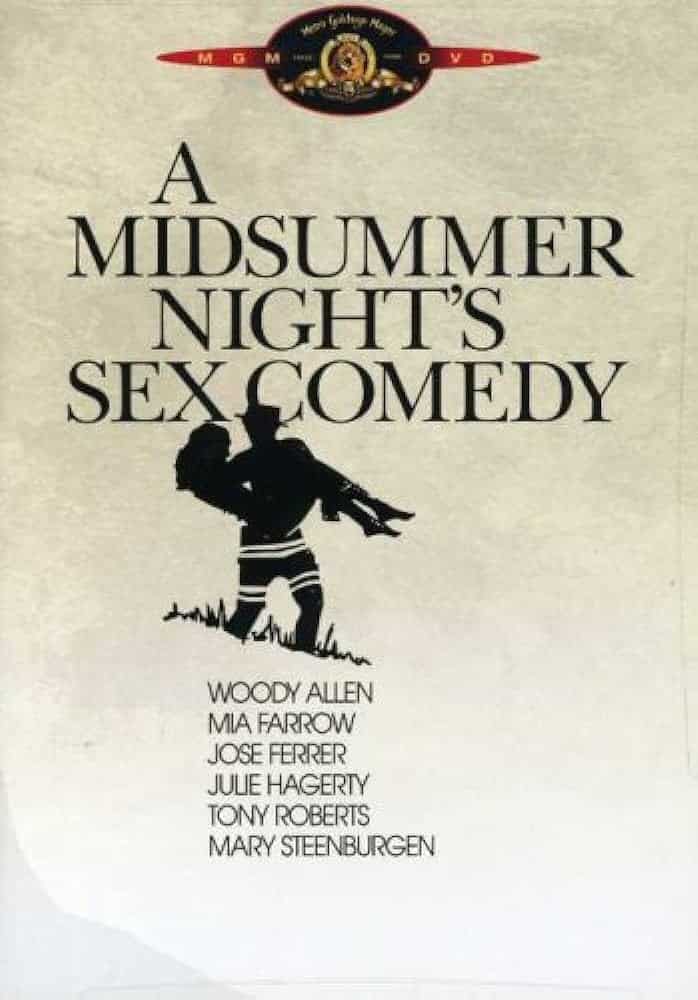 In 1983, Julie returned to her Off-Broadway roots with a role in "Wild Life", which ran at the Van Dam Theatre, and starred Howard Lee Sherman, Christopher Murney, and other important names in the theater circuit. To this day, Julie has continued making stage appearances, and even landed a starring role in Broadway's "The House of Blue Leaves".
Throughout the 1980s, most of Julie's films – "A Midsummer Night's Sex Comedy", "Lost in America", and "Bad Medicine" – went down well with audiences, and eclipsed the occasional flop, such as "Beyond Therapy". In most of these movies, Julie played a naïve and unassuming character, who was never quite on the same wavelength as her peers, much like Elaine in "Airplane!".
Although the Cincinnati native continued to do Hollywood movies in the 1990s, with notable projects such as "Noises Off" and "What About Bob?", she was otherwise relegated to supporting roles. As for TV, the actress either guest-starred in popular series of the time ("Sesame Street", "ER", and "Murphy Brown") or had minor roles in TV movies ("London Suite", "Tourist Trap", "Heaven Will Wait"). Her only recurring role was that of Tracy Dillon in the CBS sitcom "Princesses", a disastrous experience which saw her walk off set after just four episodes, following negative reviews and poor ratings.
Despite being cast in "Women of the House", the 1994 spin-off to "Designing Women", Julie was substituted by Valerie Mahaffey in several episodes due to previously scheduled commitments. When Julie eventually rejoined the cast, she resigned after just two episodes; Valerie then took over her role, but also dropped out of the ill-fated show.
Towards the end of the 1990s, Julie starred in the UPN sitcom "Reunited" – which was quietly cancelled after a few episodes due to being one of the lowest-rated programs ever tabulated and failing to crack a million weekly viewers – and played Charlotte Sterling in an episode of "Everybody Loves Raymond". Her movie career also floundered, with lackluster projects such as "Held Up" and "The Story of Us" marring her previously impeccable acting portfolio.
However, in the 2000s Julie turned her career trajectory around, proving the old Hollywood adage that you're only as good as your last performance. In 2000, she narrated the audiobook version of Polly Horvath's children's novel "The Trolls", then two years later, she returned to Broadway with the play "Mornings at Seven", followed by a recurring role as Polly in "Malcolm in the Middle".
After playing Hazel Bergeron in "2081", and starring in "A Master Builder", the thespian began focusing on long-term roles that would bring in guaranteed money, such as voicing Carol in "Family Guy", and appearing in Old Navy commercials. In 2017, she joined the cast of "Trial & Error" as a pet parapsychologist, which was followed by starring roles in Disney and Netflix films as well as the Showtime series "Black Monday".
As of late, Julie has played Mrs. Parker in "A Christmas Story Christmas", the 2022 sequel to "A Christmas Story" which proved to be an instant hit almost four decades after the original.
Personal Life
Julie's first marriage took place in 1986 to Peter Burki; the couple divorced after five years for undisclosed reasons. Years later, she remarried to insurance executive Richard Kagan, whom she met while working in California. Richard had two children: Josh, who is in his 30s and a Wesleyan University graduate, and Kelly, who is around 40 and works as a child psychologist.
Although Julie has no biological children, she is clearly close to Josh and Kelly, once describing them as "wonderful human beings" during an interview with Irish Echo. The exact date of Richard and Julie's marriage is a mystery, with Wikipedia claiming it to be 1999 and other sources stating that they became husband and wife in 2008; whatever the case, Richard is a known theater lover, who became the chairman of the board of the Ahmanson Theatre in the 2000s.
Julie is 5ft 7in (170cm) tall and weighs 132lbs (60kgs).