Who is Jussie Smollett?
Jussie is an American actor and singer, probably best known for his role as Jamal Lyon on the television series "Empire". In early 2019, he gained significant media attention after reporting an alleged hate crime incident in Chicago, which later turned into a highly controversial case with accusations of staging the attack.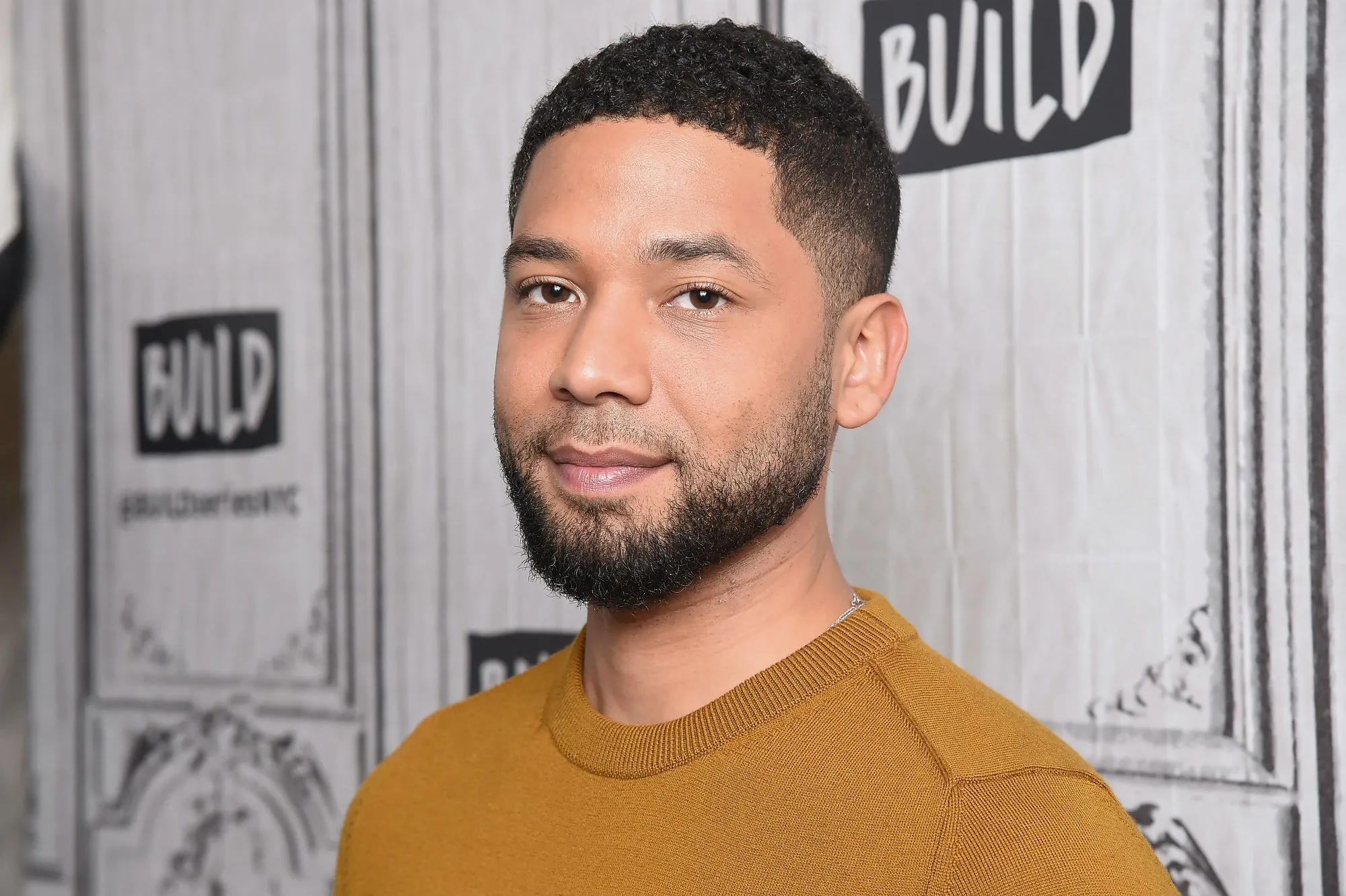 Jussie Smollett Awaits 150 Days Sentence
In January 2019, Jussie Smollett claimed to be attacked by two assailants who used slurs and a Trump slogan, using a "chemical substance" and a noose. He faced up to three years in prison for five counts of felony disorderly conduct, spending the first 150 days of probation in custody. Smollett paid $120,106 in restitution, and $25,000 in fines. Despite maintaining innocence, his defense team sought a mistrial based on a previous promise to drop charges. Witnesses, including Jesse Jackson and Samuel L Jackson, testified for leniency. The Chicago Police Department invested significant resources in the investigation, and the judge criticized Smollett's conduct and media attention. His acting career stalled, losing his role in "Empire".
Jussie Smollett Wiki: Age, Childhood, and Education
Jussie Smollett was born on 21 June 1982, in Santa Rosa, California, USA, the child of Joel and Janet Smollett. He grew up in a big family with three brothers and two sisters – his siblings Jurnee and Jake Smollett are also actors. Jussie is of African-American and Jewish heritage, with his mother being African-American and his father Jewish. The family moved to Queens, New York City when he was two, and later to Los Angeles, but he completed high school at Paramus Catholic High School in Paramus, New Jersey.
Career Beginnings
Jussie Smollett's acting journey commenced as a child model in New York City, which led him to working as an extra in New York-shot movies such as "Mo' Better Blues" (1990) and "New Jack City" (1991). He then acted in notable films, including "The Mighty Ducks" (1992), in which he shared the screen with stars such as Emilio Estevez and Joshua Jackson.
Did you know that Jussie Smollett was Terry Hall in The Mighty Ducks??

Coach Gordon Bombay would be very disappointed today. pic.twitter.com/IQIV53mJx2

— Wager Street (@WagerStreet) February 21, 2019
Following his early career, Jussie Smollett transitioned to television roles. In 1993, he appeared in the miniseries "Alex Haley's Queen", sharing the screen with stars such as Halle Berry. He also had a guest role as Billy in the episode "Piece of Cake" in the TV series "Coach". Additionally, from 1993 to 1994, he lent his voice to the character Mike in the animated series "Cro".
Smollett then landed a series regular role as Jesse Jerrico in the TV show "On Our Own", which aired from 1994 to 1995. The show revolves around a group of six orphaned children who try to stay together as a family after the loss of their parents. Alongside Jussie Smollett, the main stars of the series included Ralph Louis Harris, Jojo Smollett, Jazz Smollett, Jurnee Smollett, Jake Smollett, and Jocqui Smollett, all of whom are his real-life siblings, making it a unique and special project for the Smollett family.
Subsequently, he appeared in Rob Reiner's film "North" (1994), starring alongside Elijah Wood and Bruce Willis.
After almost two decades, Jussie Smollett made his return to acting with appearances in various projects. In 2012, he guest-starred as Barry Stassen in the episode "Josh and Mindy's Christmas Party" of the TV series "The Mindy Project" The show follows the life of a young obstetrician, Dr. Mindy Lahiri, portrayed by Mindy Kaling, as she navigates her personal and professional life. Additionally, Jussie appeared in the film "The Skinny" (2012) as the character Magnus; written and directed by Patrik-Ian Polk, the film, revolves around a group of young black gay men and their experiences in the LGBT community, exploring themes of love, friendship and self-identity.
Continuing his career, in 2014 Jussie Smollett took on two film roles. In the movie "Born to Race: Fast Track", he played Tariq, released directly to video and is a sequel to "Born to Race". It follows a young racing prodigy facing challenges in his racing career.
Additionally, Smollett appeared in the film "Ask Me Anything", based on the novel "Undiscovered Gyrl" by Allison Burnett, portraying the character Nico Dempster. The film revolves around a young woman who starts an anonymous blog to document her experiences and struggles, including her relationship with Nico Dempster, played by Jussie Smollett.
Success as Jamal Lyon
From 2015 to 2019, Jussie Smollett gained immense recognition and success for his portrayal of Jamal Lyon in the TV series "Empire", in which he played a pivotal role as a series regular. The show revolves around the Lyon family and their music empire, focusing on the power struggles and drama within the family. Jussie's Jamal Lyon is a talented singer-songwriter and the middle son of the Lyon family. He faces challenges due to his sexuality and complicated relationship with his father, Lucious Lyon, portrayed by Terrence Howard, and his mother, Cookie Lyon, portrayed by Taraji P. Henson.
His remarkable performance in "Empire" earned him widespread acclaim and numerous nominations, including a BET Award nomination for Best Actor and two Teen Choice Award nominations for Choice TV Actor: Drama and Choice TV: Breakout Star. Additionally, during his time on the show, Jussie Smollett showcased his versatility and talent by directing Season 4, episode 16, further establishing himself as a multifaceted artist.
"Empire" served as a pivotal platform that propelled Jussie Smollett to stardom, making him a household name and cementing his status as a prominent actor and singer in the entertainment industry.
The downfall of Jussie Smollett
Before his career downfall, Jussie Smollett had a notable presence in various films and series, sharing the screen with talented co-stars. In 2016, he portrayed the renowned poet Langston Hughes in the biographical drama "Marshall", starring alongside Chadwick Boseman. He also made guest appearances in the TV series "Underground" as Josey, alongside Jurnee Smollett-Bell. Additionally, Smollett was a guest host on six episodes of "Live! with Kelly".
In the science fiction film "Alien: Covenant" (2017), he had a role alongside actors such as Michael Fassbender and Katherine Waterston. Additionally, he made a guest appearance in the TV show "Star" in the episode "The Winner Takes it All" (2017) alongside Jude Demorest and Brittany O'Grady. Furthermore, he appeared as himself in the documentary series "America Divided" (2018) in the episode "Whose History?".
After being involved in a hate crime hoax controversy, Jussie Smollett's career suffered. Fox Entertainment announced on 30 April 2019 that he wouldn't appear in the upcoming season of "Empire" despite initially extending his contract. It led to him leaving the show and having a damaged reputation, making it hard to find new acting opportunities. The incident had a big impact on his professional life and image. Despite being asked to, Jussie still hasn't apologized.
Net Worth
According to authoritative sources, Jussie Smollett's net worth is estimated at $300,000 as of mid- 2023.
Personal Life, Sexuality, Coming Out, Partner
Jussie Smollett publicly revealed his sexual orientation as gay in a televised interview with Ellen DeGeneres in March 2015. When his gay character in "Empire" had a romantic encounter with a female character, Smollett and the show's co-creator, Lee Daniels, defended the plot development, aiming to spark a conversation about sexual fluidity in the gay community. Details regarding his having a relationship are not currently available.
However, Jussie Smollett has faced legal issues – in 2007, he pleaded no contest to three misdemeanor counts of providing false information to law enforcement during a DUI stop, pretending to be his brother. He also pleaded no contest to driving under the influence with a blood alcohol level above the legal limit and driving without a valid driver's license. As a result, he received a fine and three years of probation for these offenses.
Appearance and Body Measurements
Jussi Smollett has brown eyes and black hair. He stands at the height of 6ft 2ins (1.88m), while he weighs approximately 185lbs (84kgs). His vital statistics are unknown, but he has an athletic figure.