Kevin "KevDogg" Schiele has been the staple of Kindig-in Design, the automobile design and restoration shop in Salt Lake City, Utah State, since 2004. Dave Kindig, who founded the shop with his wife Charity in the late 1990s, brought it to nationwide attention ten years later. Following a pattern of similar shows such as "Fast N' Loud," "Overhaulin'," "Counting Cars," and "Chasing Classic Cars," Dave struck a deal with Fischer Productions; their cameras followed the work in the shop, and Discovery's Velocity TV premiered the "Bitchin' Rides" reality TV show on 2 September 2014.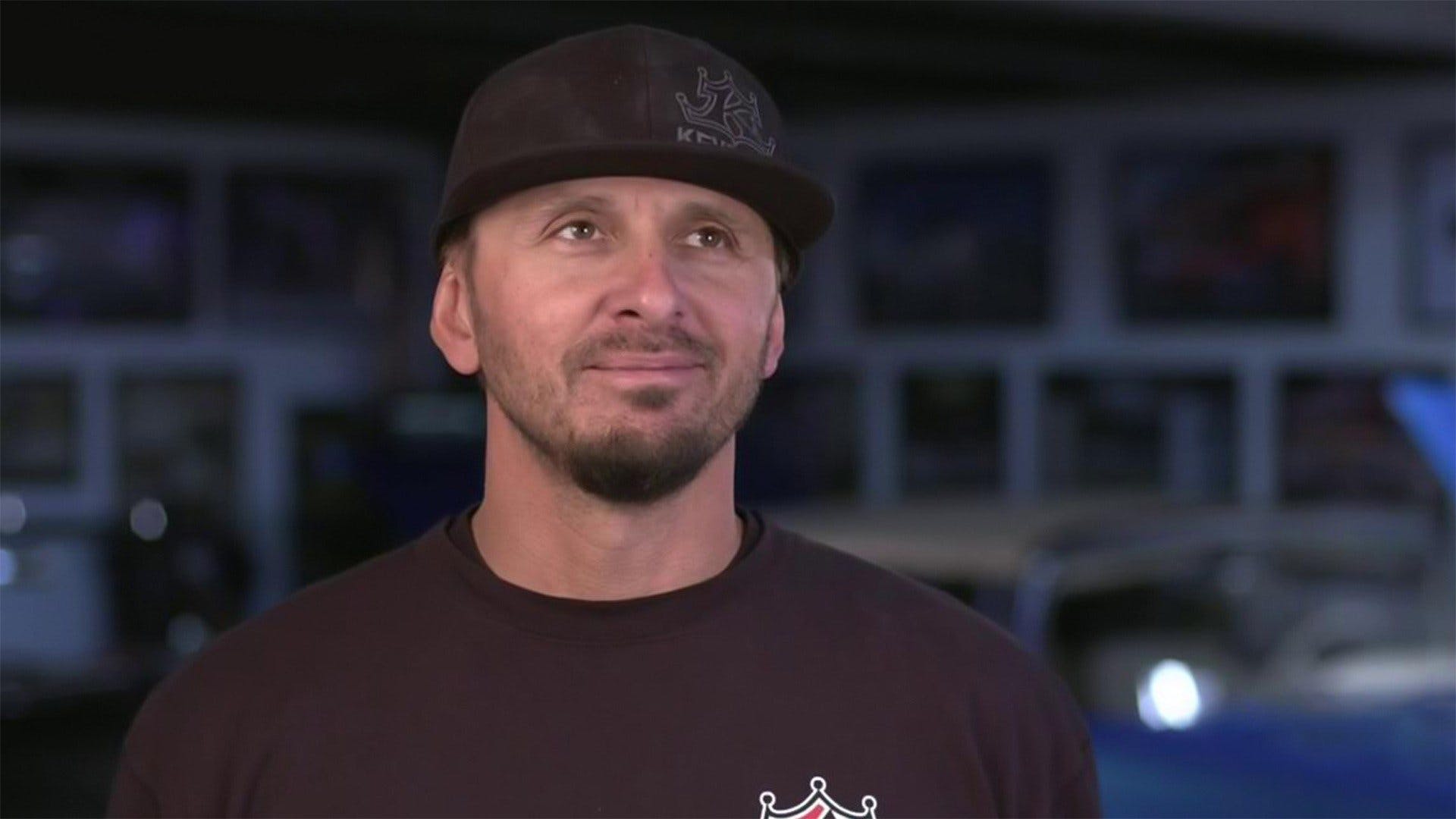 Velocity rebranded to MotorTrend Network in November 2018, but the show survived programming schedule changes. It remains one of the most popular shows on the TV network, and the web streaming platform Motor Trend OnDemand. Viewers praised the production company for showcasing the RestoMod process, short for restoration and modification. The procedure includes sourcing parts, fixing the damage, putting things together, and refinishing the classic vehicle. That starkly contrasted with similar car shows with staged drama, such as stealing cars from owners, or conflicts between shop employees.
Kevin has been Dave's right-hand man from the beginning, and is the show's leading cast member. Kevin operates the shop that grew to about 27,000sqft or 2508m2 in nearly three decades. His official role is the shop foreman, but anyone who sees his work must admit that he is the jack of all trades. We examined what Kevin does on and off the screen.
Kevin remains successful
Dave introduced Kevin as someone with 'an unparalleled passion for the industry, who spent many long hours in the shop ensuring that every build looks and works right. From the start to the finish of each design, Kevin is there. Dave also calls him the shop's Mother Trucker, as he likes driving trucks; Kevin is part of the Salt Lake Chapter of the Severed Ties Truck Club and has cruised the American highways in the four custom sports trucks he built himself. Even better, Kevin is working on his fifth.
Although his physique rarely comes into play, the Kindig-it Design website puts Kevin at 6ft2in or 188cms tall, and names him a lover of boating, sea turtles, and beaches. Nonetheless, the show and Kevin are here to stay, and he remains as busy and passionate as he was in 2014. Kevin supports Dave's expanding business; he might be an instructor at the Kindig Academy and will judge the inaugural Kindig Custom Show at the VAILO Adelaide 500 event in late November 2023. Moreover, Kevin recently became more enthusiastic about life as he entered a romantic relationship, and began doing charity work with his new girlfriend.
He has a long history
Kevin, the tall, handsome foreman, never wanted another job after he joined Kindig-in Design. He met Dave at various car shows in the Salt Lake City area. They ran into each other because Kevin built mini-trucks while Dave worked on Volkswagen vehicles. Dave inspired him with the designs that he was drawing and rendering, but what got the ball rolling was Dave's decision to quit his job as the western regional representative for the NPC company.
Dave helped get Kevin a job at HPC, but the foreman hung out at Dave's garage in his free time. At one point in 2004, Kevin was 15 minutes late because he had been working on his Isuzu Space Cab, which he and Dave called 'The Bone Collector,' the entire night. NPC managers fired him on the spot, but Dave immediately employed him.
They quickly moved out of Dave's garage and into the Kendig-it Design shop, which never relocated, only expanded. Luck was one of the reasons for their success; they knew many knowledgeable and dependable guys. One was Will Lockwood, the engineer who also worked for HPC, who met Dave in 1992 and officially joined Kindig-it Design in 2003. They also hired contractors for a week or two, giving them enough time to prove they could 'walk the walk' and be employed permanently.
Kevin isn't changing jobs
Kindig-it Design eventually assembled a trustworthy, hard-working team in and around Salt Lake City. Interestingly, Dave and Kevin weren't born in the city, but grew up there and loved the location. The shop has about 30 employees, many more than the standard lineup, but Dave feels that they all make his workday easier and the shop more profitable. Dave's wife, Charity, is the vice president and co-owner, while his daughter, Baylee, specializes in marketing, website management, and apparel sales. They even gave the family dog, Alfie "Alfa Romeo" Kindig, the 'chief wooficer of puplic relations' role, calling him the shop's cutest employee since July 2020.
With that in mind, Kevin has no reason to leave the shop or the show. According to his Instagram Highlights, it's his dream job, and getting paid handsomely is a bonus. He also said that he and Dave felt that "Bitchin' Cars" wouldn't last more than a decade when it premiered in 2014.
However, they were unafraid of going off the air as they planned to continue building vehicles. Dave and Kevin also know that they are selling a product and a service that no one needs, only wants, so they do their best to satisfy every customer. An additional bonus is that they rarely run into production halts, as the filming team is about 45 minutes from Salt Lake City. Moreover, the same crew members worked with them for years, and never pressured them to fabricate drama.
His stamp is gone forever
Some fans remember that Kevin had a quirky act in the show; he would go around the shop and mark people's necks using his KevDogg stamp. His action signified that the person got his approval, and introduced some laughter during long workdays. Kevin received it as a Christmas gift from his girlfriend, and adopted the habit from her.
His girlfriend used a similar one to stamp the papers for students who passed their exams in the cosmetology school that employed her. While his action wasn't scripted, and viewers love authenticity, it eventually annoyed some people, and they began spraying water on his crotch as payback. That was the wake-up call that he'd taken the joke too far, and Kevin retired the tool but kept it as memorabilia.
Kevin helps sell products
Kevin had a unique T-shirt design released by Dave's company, but only some people knew about it, as it was a limited edition only available for his birthday, which might have been intended as a one-off sale. Dave Kindig posted about it on 30 November 2017 via his personal Facebook page, but discontinued the design the day after. Dave's birthday post the following year did not mention a merchandise sale, nor did the post in 2020. Other times, Dave skipped the message; for example, they were at the Specialty Equipment Market Association (SEMA) event in the second half of November 2022, so Dave likely wished Kevin happy birthday in person.
In contrast, Kindig-it Apparel sells two types of hats, full color and black-on-black, with the company logo. Unlike T-shirts, the images do not include a person wearing them, but the product description states that fans commonly see these two hats atop KevDogg's head, so he models them in a way. Moreover, Kevin has promoted brands such as Radiator Supply House, Modern Classikk, Icebox Performance, and Best Damn BBQ Sauce through Kindig-it Design sponsorships.
He might be an instructor
Dave has grown his business recently to include Kindig Academy, a series of in-person programs on RestoMod, from the introduction to tips and tricks that even people with years of experience might need to learn. He partnered with Lincoln Tech, a company that has provided specialized technical training, particularly related to the automotive industry since 1946 in Newark, New Jersey. However, Dave founded his Kindig Academy at the Lincoln Tech campus in Denver, Colorado, which has been operational since 1960.
Dave hand-picks the experts in every aspect of the industry, including car design, digital and physical fabrication, part modification, and auto body repair. On rotation, they offer 16 hours of introductory instructions split into four weekends of four-hour classes, entitled Heart, Pulse, Soul, and Passion. Kindig Academy charges $695 for the masterclasses, less than $45 an hour. Although Kevin isn't explicitly mentioned as one of the instructors, he's promoted the business, and presumably attended many classes.
What a fun day!!!!! @davekindigit @Kindigitdesigns @Velocity pic.twitter.com/8rlDRIrDiN

— kevin schiele (@bitchinkevdogg) December 10, 2016
Kevin will judge their debut show
Kevin went to car shows for at least three decades; he was born in Wyoming but his family moved to Salt Lake City when he was six months old. As mentioned, he presented builds with Dave at the annual SEMA shows, limited to industry professionals. However, the show's popularity allowed them to finally organize and judge one. Dave and Kevin announced their first Kindig Custom Show in early August at the VAILO Adelaide 500 car event between 23 November and 26 November 2023. They will show up with their "Family Affair" 1957 Chevrolet Corvette, sign posters, make special appearances, and live-stream Q&A events from the location.
They are experienced at this; some viewers may remember that Dave and Kevin judged the Coolest Customization category during the Global Finishing Solutions virtual car show in October 2021. Will Lockwood also joined Kevin at the 50th Boise Roadster Show in Idaho half a year ago, and they hosted a meet-and-greet event. Kevin also attended the Barret-Jackson expo in Scottsdale, Arizona, in late January with Kindig-it Design vehicles. He also participated in the Goodguys RaceDeck Salt Lake Nationals at the Utah State Fair since its inaugural event in 2020.
He enjoys life off-camera
Kevin understandably has little free time when the cameras are rolling. According to the Street Trucks interview from September 2020, the filming crew is in the shop three to five days a week year-round. The work doesn't stop when the cameras are off, and they only get a break towards the season's end when they film extra stories or fix continuity problems. Whenever he has a chance, Kevin indulges in his favorite activities, such as making barbeques, boating on his vessel built by Eliminator Boats, which he calls 'Sheri the Jet Boat,' and taking late-night test drives in his trucks and cars. One of his joys is catching the sunset, and he',s posted images of the phenomenon from the 1953 Kindig CF1 Barrett-Jackson Edition Custom Roadster that they built in early 2023.
When he gets a chance, Kevin drives his boat to unique places such as Fox's Floating Dock Bar in Arizona or the impressive sights at the Lake Havasu reservoir between Arizona and California. He celebrates Christmas, Thanksgiving, and Labor Day and posts about 9/11 almost yearly to ensure that the tragedy never fades from people's memory. Kevin is also a dog person and has presented a few canines to his Instagram audience, although he doesn't seem to have one.
Kevin has a new girlfriend
Kevin was previously linked to a woman named Melanie Kay Neff, whom he allegedly dated for a while; she might have been the one to give him the stamp. He got down on one knee and proposed to Melanie on 1 November 2018 during that year's SEMA show. However, the joint social media posts gradually stopped, and he later deleted all mentions of his ex-fiancé.
He's been dating Lark Marie "Larco Polo" for at least a few months; they posted a picture together in May of this year and possibly fell in love during Halloween 2022. They might have met through the Cars4Kids Foundation, which she leads and Kevin supports. She loves cars and motorcycles, and Kevin went on a charity grand tour with the organization in late August. He also attended the Steering for Steer Friends Charity Car Show at Markham Fairgrounds in Ontario, Canada. However, Lark wasn't in the picture from the event.