Who is Kevin Zegers?
Kevin is a Canadian actor, probably best known as Josh Framm in the beloved family film "Air Bud", then as Alec Lightwood in the hit TV series "Shadowhunters", in addition to many other roles he's had so far in his career.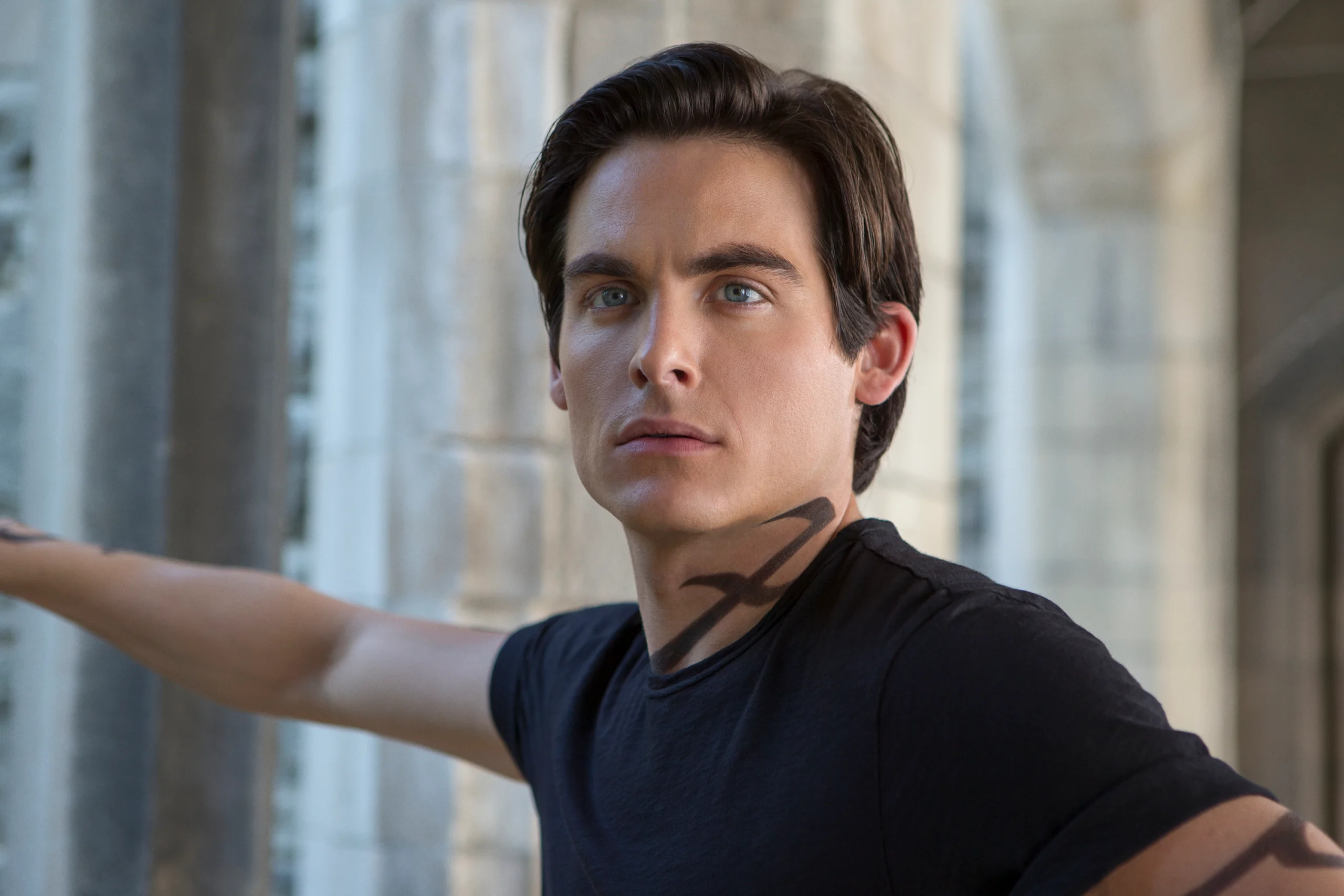 What is Kevin Zegers Doing Now?
Kevin is currently lighting up the screen in the TV series "The Rookie: Feds", alongside stars such as Niecy Nash, James Lesure and Britt Robertson. In this thrilling series, Zegers portrays Brendon Acres, a key character in the show. This crime drama follows Special Agent Simone Clark, played by Niecy Nash, the oldest rookie at the FBI Academy, as she supports the LA field office in various investigations.
Wiki: Age, Childhood, and Education
Kevin Joseph Zegers was born on 19 September 1984, in Woodstock, Ontario, Canada, the son of Mary-Ellen, a teacher, and quarry worker Jim Zegers. He has two sisters, Katie and Krista, with Katie also pursuing a career in acting. Kevin is of Dutch descent, with all four of his grandparents hailing from the Netherlands. He went to St. Mary's Catholic High School in Woodstock, and was known for his active involvement in sports, particularly basketball, ice hockey and golf. Zegers has contributed to charity by playing on the Hollywood Knights celebrity basketball team, which raises funds for local Los Angeles schools.
Career Beginnings and Success with "Air Bud"
Kevin Zegers kick-started his acting journey at the tender age of six, amassing a notable presence in over 30 TV commercials. His first foray into the world of film came at the age of seven when he landed a small role in the Michael J. Fox comedy "Life with Mikey" (1993), in which he portrayed Little Mikey Chapman.
Soon after, Zegers made a memorable guest appearance in the acclaimed science fiction series "The X-Files" as a stigmatic child. From 1996 to 1997, he took on the recurring role of Sean Blake in the TV series "Traders", appearing in seven episodes.
Then in 1997 his career and popularity soared, as he won the role of Josh Framm in the film "Air Bud". The film, directed by Charles Martin Smith, revolved around the heartwarming story of a young boy named Josh who befriends a talented stray dog, Buddy, with remarkable basketball skills. Together, they join forces to overcome personal obstacles and compete in a high school basketball league. This family comedy-drama garnered significant attention for its touching narrative and wholesome entertainment, making it a hit with audiences, especially among families.
Kevin Zegers in Air Bud (1997) pic.twitter.com/O1H7q34FQs

— Frame Found (@framefound) July 11, 2023
Following the resounding success of "Air Bud", Kevin Zegers reprised his role as Josh Framm in several iterations of the franchise, in 1998 in "Air Bud: Golden Receiver", in which Buddy the Dog showcased his football talents, and the film continued to capture the hearts of audiences.
In 2000, Zegers continued his portrayal of Josh in "Air Bud: World Pup". This time, the dynamic duo delved into the world of soccer, with Buddy displaying remarkable soccer skills. The film maintained the franchise's charm and appeal.
In 2002, Kevin Zegers once again stepped into the role of Josh Framm for "Air Bud: Seventh Inning Fetch". This installment saw Buddy taking his talents to the baseball diamond, adding a new dimension to the series.
Continued Success
From 2000 to 2001, Kevin Zegers played the pivotal role of Ethan Benchley in the drama series "Titans". Acting alongside notable stars such as Victoria Principal and Yasmine Bleeth, he was involved in the world of high finance, fashion and romance.
In 2004, Kevin Zegers portrayed Terry in the horror film "Dawn of the Dead", alongside stars such as Sarah Polley and Ving Rhames. The movie centers around a group of survivors trapped in a shopping mall during a zombie apocalypse.
The following year, Zegers played Toby Wilkins in the drama film "Transamerica". This poignant film starred Felicity Huffman, and told the story of a transgender woman's journey to reconnect with her estranged son.
In 2008, Zegers took on the role of Mike Manadoro in "The Narrows", in which he starred alongside Vincent D'Onofrio. The film explores the challenges faced by a young man from a working-class background, who becomes entangled in the world of organized crime.
The following year he appeared as Spyder in "The Perfect Age of Rock 'n' Roll", sharing the screen with stars such as Lukas Haas and Peter Fonda. The film revolves around the reunion of two estranged rock musicians, as they embark on a road trip to reclaim their former glory.
From 2009 to 2011, Kevin took on the recurring role of Damien Dalgaard in the hit TV series "Gossip Girl", starring alongside main cast members such as Blake Lively, Leighton Meester and Penn Badgley.
Kevin next joined the 2012 historical drama series "Titanic: Blood and Steel" as Mark Muir. The show explored the challenges faced during the construction of the RMS Titanic, and starred Liam Cunningham, Alessandra Mastronardi, and Derek Jacobi, among others.
The following year, Zegers appeared as Alec Lightwood, a key character in the urban fantasy film "The Mortal Instruments: City of Bones"; the story. based on the popular book series by Cassandra Clare, delved into a world of shadow-hunters and demons,  starring alongside Lily Collins and Jamie Campbell Bower.
In 2014, Zegers featured in the crime drama series "Gracepoint" as Owen Burke, working alongside stars such as David Tennant and Anna Gunn. The series revolved around a murder investigation in a small coastal town, unraveling mysteries and secrets.
Recent Work
In 2017, Kevin Zegers took on the role of John Gullick in the thriller film "Aftermath". The film stars Arnold Schwarzenegger and Maggie Grace, and revolves around a man's quest for justice and answers following a devastating airplane crash.
In 2018, Kevin Zegers had a recurring role in the TV series "Fear the Walking Dead" as Melvin during its fourth season. The show is a post-apocalyptic horror drama, a spin-off from "The Walking Dead", and starred Kim Dickens, Cliff Curtis and Frank Dillane.
In 2019, Zegers portrayed Chad in the crime thriller "Nighthawks", in which he starred alongside Chace Crawford. The film follows two detectives trying to apprehend a serial killer terrorizing the streets of London.
Kevin next took on the main role of Nate in the 2021,TV series "Rebel" with Katey Sagal in the titular role, and the following year, appeared in the superhero film "Corrective Measures" as Captain Jason Brody, starring Bruce Willis, Michael Rooker and Dan Payne.
Net Worth
According to authoritative sources, Kevin Zegers's net worth is estimated at $2 million, as of late-2023.
Personal Life – Married, Wife, Children
Kevin has been very private about his personal life, however, it's known that he's been married to talent agent Jaime Feld since 2013. The couple became parents of twin girls in August 2015.
Appearance and Body Measurements
Kevin Zegers has dark brown hair and blue eyes. He stands at a height of 5ft 9ins (1.75m), weighs approximately 155lbs (70kgs), with vital statistics of 40-32-16.