Who is Lin Shaye?
American actress Lin Shaye was born under the zodiac sign Libra on 12 October 1943 in Michigan USA. She has more than 200 acting credits and is perhaps known best for portraying Elise Rainier in the 2010 mystery horror thriller movie "Insidious", which starred Rose Byrne and Patrick Wilson, and was directed by James Wan. It follows a family who are trying to prevent their comatose child from being trapped in the realm The Further by evil spirits; the movie won eight of its 23 award nominations.
Lin's still today highly active in the movie industry and is currently shooting for the upcoming films "Scared to Death", "Jackson's Hole" and "House of Abraham".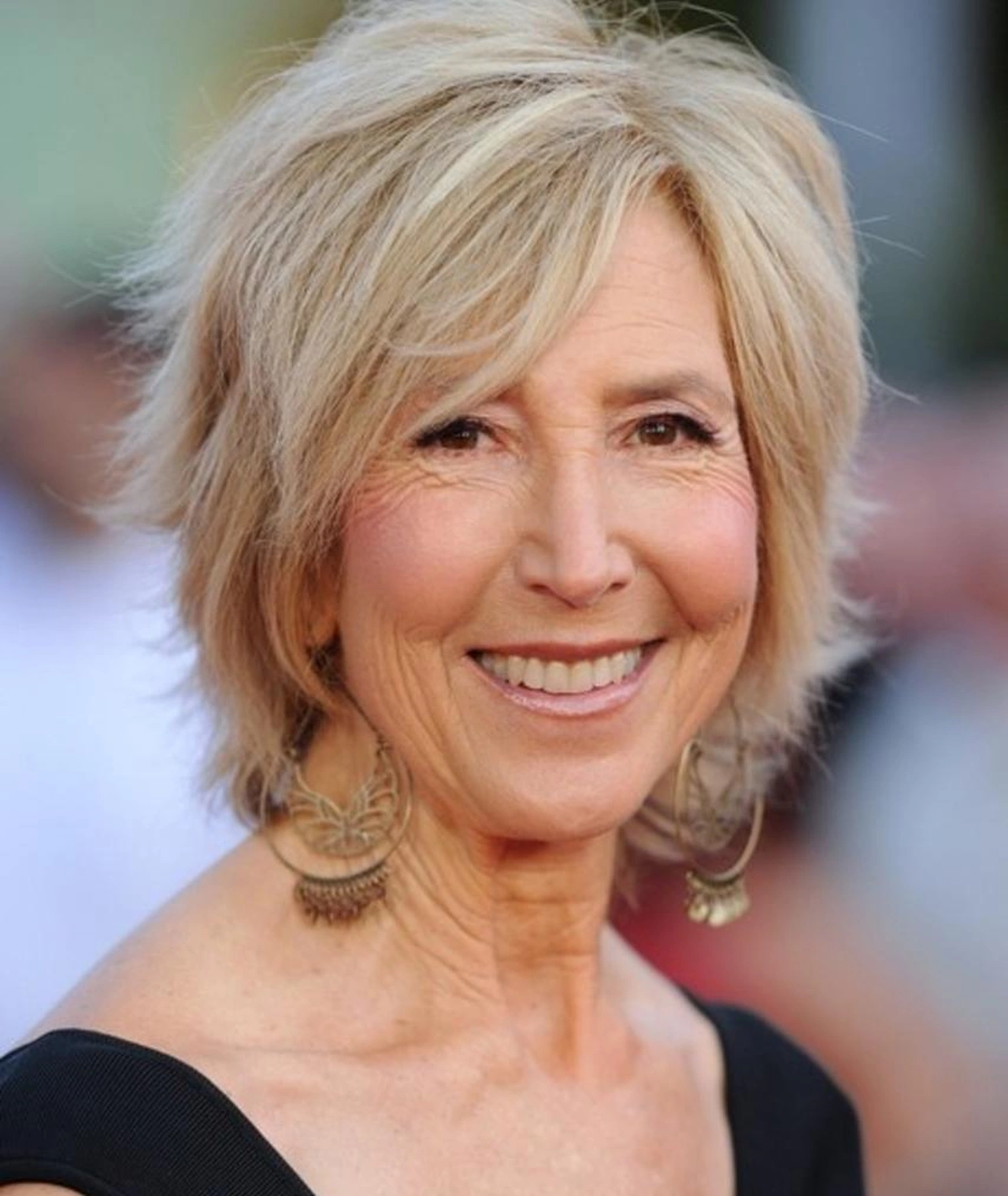 Education and early life
Lin was raised in Michigan alongside her brother Robert Shaye, who's today a successful businessman, actor, producer and director, by their mother Dorothy Shaye who was Jewish and born in Russia, and father Max Mendle Shaye who was also Jewish.
Lin's passion for acting was born while she was still attending a local high school in Michigan; she appeared in many school plays and was 17 when cast to play a supporting character in her first theatre play, performed at a community theatre. Upon matriculating in 1962, Lin enrolled at University of Michigan from which she graduated with a Bachelor's degree in 1966.
She then moved to New York City, and began by appearing in off-Broadway productions; Lin continued appearing in plays until 1977 when she moved to Los Angeles, California and launched her career on TV.
Roles in movies
Lin's debut film role was playing Whore in the critically acclaimed 1975 romantic drama "Hester Street", which starred Carol Kane and Steven Keats, and was written and directed by Joan Micklin Silver. Set in 1896, the film follows a Russian Jewish woman who's come to live with her husband in New York City, and it won two of its five award nominations, including an Oscar nomination for Best Actress in a Leading Role (Carol). The remainder of the '70s saw Lin appear in the 1977 comedy "Sex and the Married Woman", the 1978 romantic western comedy "Goin' South", and the 1979 drama "The Seeding of Sarah Burns".
In 1982, she portrayed Nurse with Telegram in the popular musical comedy "Jekyll and Hyde… Together Again", which starred Mark Blankfield and Bess Armstrong, and which Jerry Belson wrote and directed. It follows Dr Daniel Jekyll whose research has gone awry and who's now discovered a powder which can turn a man into a 'wild sex-crazed party animal'.
What also marked the '80s for Lin was playing Teacher in the evergreen 1984 horror "A Nightmare on Elm Street", which starred Johnny Depp and Heather Langenkamp, and was written and directed by Wes Craven. It follows teenager Nancy Thompson as she's being targeted by a serial killer who stalks people in their dreams, and the movie won six of its 12 award nominations. The remainder of the decade saw Lin in the 1985 comedy "Brewster's Millions", the 1987 horror "Stillwatch", and the 1990 musical comedy "Pump Up the Volume".
The year 1994 saw her play Mrs Neugeboren in the popular comedy "Dumb and Dumber", which starred Jeff Daniels and Jim Carrey, and was written and directed by Peter Farrelly and Bobby Farrelly. It follows two best friends who've found a lost briefcase at an airport and are now travelling across the country to return it; the movie won five of its eight award nominations. Lin could then have been seen appearing in the 1996 crime action "Last Man Standing", the 1998 comedy "Breakfast with Einstein", and the 2000 comedy "Attention Shoppers".
In 2004, she played Exotic Car Driver in the crime action "Cellular", which starred Chris Evans and Kim Basinger, and was directed by David R. Ellis. It follows a young man who's received a call from a kidnapped woman on his cellphone, and the film was nominated for two awards. Lin could then have been seen appearing in the 2005 musical action comedy "Confessions of an Action Star", the 2006 action crime adventure "Snakes on a Plane", and the 2009 comedy "American Cowslip".
In 2015, she starred as Helen Keller in the action horror comedy "Helen Keller vs. Nightwolves", which also starred Barry Bostwick and Jessie Wiseman, and was written and directed by Ross Patterson; it follows Helen Keller who's lost her hearing and eyesight by fighting nightwolves.
Some of Lin's most recent film roles have been in the thriller "Frank and Penelope" and the drama "We Are Gathered Here Today" both in 2022, and the 2023 mystery horror thriller "Insidious: The Red Door".
Roles in TV series
Lin's debut TV series role was playing Band Member in the 1977 episode "The Return of Auntie V" of the family comedy "Eight Is Enough". Her following role came in 1985, when cast to play Kate Simmons in the episode "Chameleon" of the fantasy horror "The Twilight Zone"; the remainder of the '80s saw Lin appear in an episode of the crime mystery "Cagney & Lacey", the romantic drama "Falcon Crest" and the romantic family comedy "Who's the Boss?"
In 1994, she played Mother in the episode "Guns and Gossip" of the popular romantic comedy "My So-Called Life", which starred Wilson Cruz and Bess Armstrong, and was created by Winnie Holzman. It follows the life of a 15 years old girl and the series won six of its 16 award nominations. The remainder of the '90s saw Lin appear in an episode of the comedy "Frasier", the action comedy "Perversions of Science" and the comedy "Becker".
She appeared in an episode of only four TV series in the 2000s, including the crime mystery "Crossing Jordan", the comedy "My Name Is Earl", and the drama "Dirty Sexy Money".
In 2014, Lin portrayed Mrs Abramson in three episodes of the comedy "Things You Shouldn't Say Past Midnight", which starred Alanna Ubach and Hugh Dillon, and follows the lives of several couples from Los Angeles.
Her three most recent roles in TV series have been in two episodes of the 2019 drama "Eastsiders", six episodes of the 2020 crime fantasy "Penny Dreadful: City of Angels", and the 2022 episode "Remote" of the horror "Bite Size Halloween".
Other credits
Lin received special thanks for the 2016 horror mystery movie "Ouija: Origin of Evil".
She produced the 2019 crime horror mystery movie "Room for Rent" and the 2020 horror thriller film "Dreamkatcher".
Lin voiced Leslie Miller in the 2000 adventure "Code Blue" and Constance Hackett in the 2022 action adventure "The Quarry".
Some of her recent talk-show appearances have been in "Live It Up", "Behind the Monsters" and "Dead Talk Live".
Awards and nominations
Lin's won six of her 13 award nominations. Some of her wins include a 2002 Method Fest Award for Best Supporting Actress in Feature Film, for "Suspended", a 2004 Peniscola Comedy Film Festival Award for Best Actress, for "Dead End", and a 2005 Breckenridge Festival of Film Award for Best Supporting Actress, for "Hate Crime".
Love life and marriages
Lin's married twice. Her first husband was American non-celebrity Marshall Rubinoff; the date of their wedding remains undisclosed, but it's known that the marriage ended when Marshall died on 7 July 1968, aged ust 24.
On 1 January 1988, Lin married her second husband, American actor, screenwriter and director Clayton Landey; he has 109 acting credits and is perhaps known best for portraying Arnie Gentile in the 2016 biographical movie "Sully", which was nominated for an Oscar for Best Achievement in Sound Editing.
Lin gave birth to her and Clayton's son Lee J. Landey in 1989, but they divorced in August 2003.
There are no other men whom Lin's perhaps been with, that we know about; she's been married twice, but appears to be single as of September 2023.
Interesting facts and hobbies
Lin's a lifetime member of the Actors Studio.
She's the only supporting character to appear in both the 1994 movie "Dumb and Dumber" and the 2003 film "Dumb and Dumberer: When Harry Met Lloyd".
Lin's the aunt of Juno Shaye and Katja Shaye.
She and her second husband Clayton appeared alongside in the 2002 movie "Wish You Were Dead".
More than 50,000 people are following Lin on Instagram today, and she's posted close to 1,000 pictures and videos onto the network; most show her travelling, spending time with her friends and shooting for her movies.
She's a philanthropist and has been involved with a number of charity organizations.
Lin's a huge lover of animals, and enjoys horseback riding.
One of her favorite movie directors is Martin Scorsese, and some of Lin's favorite films include "The King of Comedy", "New York, New York" and "Taxi Driver".
Appearance and net worth
Lin's age is 79. She has brown eyes and blonde hair, weighs around 115lbs (52kgs) and is 5ft 3ins (1.6m) tall.
Lin's net worth's been estimated at over $3 million, as of September 2023.