Lochlyn Munro
Fans of Lochlyn Munro consider him to be one of those actors who should be more famous than he is. Active in the entertainment industry since 1987, the Canadian has dozens of acting credits to his name, and an instantly recognizable face, but has yet to reach the mainstream fame many of his peers have cracked, despite solid performances in "Riverdale" and various Wayans family projects – "White Chicks", "Scary Movie", "Little Man".
TV Career
From 1987 to 1990, Lochlyn had various roles in the police procedural series "21 Jump Street", along with guest-starring appearances in "Danger Bay" and "Neon Rider", and his first recurring role as Bobby in "Wiseguy". In 1991, he joined the cast of teen drama series "Northwood", which followed the lives of a group of adolescents living in the seemingly peaceful fictional suburb of the same name.
Lochlyn's "Northwood" character, Jason Williams, was the leading man of the show, which was created by Nick Orchard to be the grittier and more compelling replacement of "Degrassi High". However, the inevitable parallels and comparisons between both shows led to "Northwood" receiving negative critic reviews, as the show tended to cut corners and fall victim to soap opera cliches.
Although "Northwood" came to an end in 1994, Lochlyn had plenty of work in the meantime, guest-starring in "Blossom", "Nightmare Café" and "Cobra", and playing McKinney in 14 episodes of the one-season drama "Hawkeye".
The rest of the 1990s saw Lochlyn guest-star in plenty of other series, while failing to find a role that stuck. After playing Agent Andrew Forbes in nine episodes of the ill-fated cop show "Two", which was cancelled after just one season, the Canadian actor didn't have another recurring role until he brought Jack Sheridan to life in "Charmed".
Lochlyn's performance of Jack Sheridan was a brief but impactful one. Over the course of just seven episodes, Jack, an internet auctioneer, was the central part of a storyline which saw him romantically pursue main character Prue and help her close sales at her workplace, the Bucklands Auction House. Although Jack and Prue went on a few dates, she soon broke up with him after resigning from Bucklands, and he was unceremoniously written out of the show, thus wrapping-up the storyline.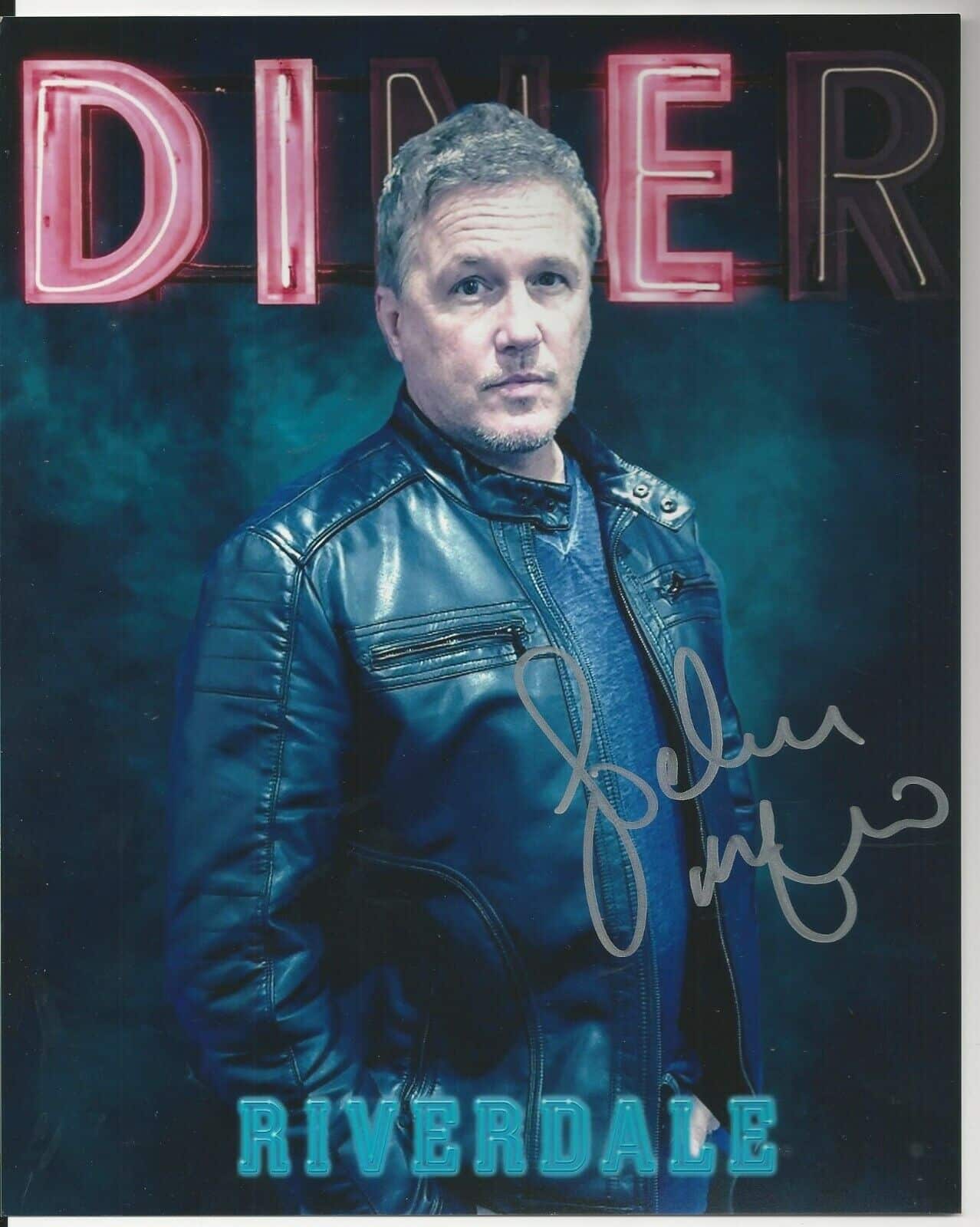 Throughout the 2000s, Lochlyn appeared in "NCIS", "CSI: Miami", and other popular shows of the time. In 2012, he played Mark Simms in the police show "True Justice", which was pulled after two seasons due to unsatisfactory ratings. Shortly afterwards, he depicted Bobby Hull in the Canadian TV movie "Mr. Hockey: The Gordie Howe Story".
In 2017, Lochlyn joined the cast of "Riverdale", which ran for a total of seven seasons and came to an end in August 2023. Despite season one being well-received, the show soon began adding increasingly absurd and campy storylines which made it a laughingstock on social media. Described as "one of the weirdest teen soaps ever made", many viewers were turned off by its mishmash of genres, with journalist Rebecca Alter writing: "["Riverdale"] took tropes from gothic horror, fantasy, telenovelas, soap operas, comic books, gay art-house films, dark high-school comedies, musicals, and mafia movies, and smushed them together."
Whatever the case, Lochlyn's character, Hal Cooper, was a fan favorite until his last appearance in 2022, since when he's been playing Larry Fitzgibbon in the HBO Max superhero series "Peacemaker".
Between 1991 and 2021, Lochlyn also had roles in over 40 TV films, and has lately taken to playing fatherly characters in feel-good festive productions such as "Winter's Dream" and "A Snow Capped Christmas".
Film Career
Lochlyn's movie debut came with a small role in the 1990 film "Sylvan Lake Summer", which has since been forgotten about. From harrowing prison films to action thrillers and teen comedies, no genre was off-limits to the actor, who worked alongside Charlie Sheen, Corey Haim and other stars of the time.
Unfortunately for Lochlyn, many of his projects during the 1990s were commercial flops, or went straight to DVD. In 2000, he played Greg Phillippe in "Scary Movie", the hilarious "Scream" parody which raked in $278 million at the box office – over 14 times its budget. Although his character was one of the first to be killed off, Lochlyn put in a good performance as Greg, which marked the beginning of his lengthy professional collaboration with the Wayans family.
LOCHLYN MUNRO is joining us for #LFCC!

Lochlyn has 250+ credits to his name! He's best known as Greg in Scary Movie, Hal in Riverdale & Detective Larry in Peacemaker. He's also appeared in Freddy vs Jason, White Chicks & Supernatural to name a few!

🎟: https://t.co/C0bSxszKV2 pic.twitter.com/lUVWxWpjil

— Showmasters (@Showmasters) February 27, 2023
Four years later, and following a string of unremarkable films such as "Heart of America" and "Global Heresy", Lochlyn played Agent Jake Harper in "White Chicks". Although the movie was poorly received by critics and some netizens – who went so far as to accuse the Wayans brothers of racism for playing, and mocking, spoilt white heiresses – it still performed well at the box office. In 2006, Lochlyn teamed up with the Wayans yet again as he played Greg in "Little Man".
Well over a decade later, Lochlyn had a minor role in the 2018 science-fiction blockbuster "The Predator", which was surrounded by controversy due to director Shane Black hiring his friend Steve Wilder – a registered felony sex offender – and writing him into a scene with Olivia Munn.
When Olivia became aware of Steve's history, she insisted that the scene they had filmed together be removed; meanwhile, Shane defended Steve until he was forced to backtrack and issue a public apology. Almost all of Olivia's co-stars remained silent regarding the incident, apart from co-star Sterling K. Brown, who posted a supportive Tweet. "The Predator" was also lambasted for its inaccurate portrayal of autistic individuals.
Personal Life
Lochlyn was born on 12th February 1966, in Lac la Hache, British Columbia, and currently divides his time between Vancouver and Los Angeles, where he lives many months of the year for work purposes. In 1997, the actor married his long-time girlfriend Sharon Munro; the couple share two children, and have so far managed to enjoy their relationship, and union without a whisper of scandal.
It's uncertain how Lochlyn and Sharon met, but we can confirm that she's a former actress who had roles in "Edward II" and other movies before leaving the entertainment industry, presumably to focus on motherhood and a more stable career.
Lochlyn is 5ft 9in tall (180cm) and weighs 165lbs (75kgs). His net worth is close to $1 million, which seems low but is an above average figure for a working actor.