Who is Mario Cimarro?
Cuban actor Mario Antonio Cimarro Paz was born in Havana, Cuba, on 1 June 1971, making Gemini his zodiac sign. He has 27 acting credits, and is perhaps known best for starring as Juan Reyes in all 259 episodes of the romantic series "Pasion de Gavilanes", which also starred Paola Rey and Juan Alfonso Baptista, and was created by Julio Jimenez. It follows three brothers who've fallen in love with three sisters, who are daughters of a man who's done them wrong – the series aired from 2003 to 2022 and won two of the five awards for which it was nominated.
Mario's currently shooting for several upcoming TV series.
Education and early life
Mario was raised alongside his sister Maria Antonia Cimarro Paz in Havana, by their mother Maria Caridad Paz and father Antonio Luis Cimarro; not many details have been shared about Mario's family, but it's believed that his mother taught music at a local high school, and that his father was a police officer.
Mario studied at a local high school, and fell in love with acting at the age of 16, after being cast to star in a school play; he was also passionate about playing soccer, and at one point considered pursuing it professionally.
Mario matriculated in 1989, and then enrolled at Centro de Educacion Artistica Televisa, from which he graduated with a Bachelor's degree in 1993.
Roles in TV series
Mario's debut TV series role was playing a supporting character in three episodes of the 1995 romantic drama "Acapulco, Cuerpo y Alma", and the following year saw him star as Ramiro in all 100 episodes of the romantic drama "Sentimientos Ajenos", which also starred Chantal Andere and Yolanda Andrade, and follows Leonor who wants to stop his sister from marrying Renato.
In 1998 and 1999, Mario starred as Antonio Adolfo Thompson in all 150 episodes of the romantic drama "La Mujer de mi Vida", which also starred Natalia Streignard and Anna Silvetti, and was created by Carlos Bardasano; it follows seamstress Barbarita who's been hired to work for the wealthy Thomson family.
The year 2000 saw Mario star in two TV series: the romantic drama "The Beach House" and the romantic mystery "Latin Love".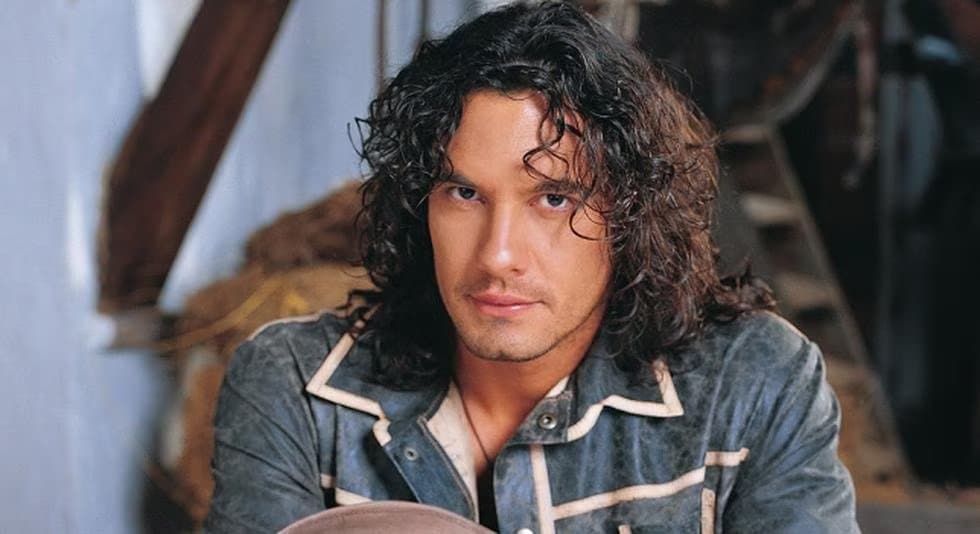 In 2002 and 2003, he starred as Luis Mario Arismendi in all 256 episodes of the romantic drama "Gata Salvaje", and in 2005 and 2006, Mario portrayed the lead character Salvador Cerinza in 126 episodes of the romantic mystery "El Cuerpo del Deseo", which also starred Jimena Araya and Wayne LeGette, and follows a man who's come back from the dead. The remainder of the 2000s saw Mario star in both the drama "Betrayed" and the romantic drama "Curse by the Sea".
Most recently, in 2016 and 2017, he starred as Inspector Antonio Avelica in all 100 episodes of the drama "Vuelve Temprano", which also starred Carlos Ferro and Gabriela de la Garza, and follows a woman who's searching for her son's killer.
Roles in movies
Mario's debut film role was playing Capulet Bouncer in the critically acclaimed 1996 romantic movie "Romeo + Juliet", which starred Claire Danes and Leonardo DiCaprio, and was directed by Baz Luhrmann. The movie is a modern adaption of Shakespeare's book, and it won 15 of its 44 award nominations, including an Oscar nomination for Best Art Direction – Set Decoration.
A couple of Mario's following roles were in the 1997 drama "Managua", the 1998 drama "La Conexion Cubana" and the 2007 crime action "Rockaway". Also in 2007, he portrayed Sin Nombre in the adventure comedy "Puras Joyitas", which also starred Erich Wildpret and Juan Pablo Raba, and was written and directed by Henry Rivero and Cesar Oropeza; it follows a group of professional thugs.
Mario could then have been appearing in the 2012 drama "Mediterranean Blue", the 2013 action "The Black Russian" and the 2014 thriller "The Zwickys".
In 2017, he portrayed the lead character Mauricio Rodriguez in the drama "In the Light", which also starred Silvana Arias and Socorro Bonilla, and was written by Carlos Valle and Andres Valle; it follows a caregiver who's befriended a patient who wants to end her life because of her medical condition.
Mario's since appeared in only one movie: the 2019 drama "Jesus of Nazareth".
Other credits
Mario produced the 2014 thriller movie "The Zwickys".
His recent talk-show appearances have been in "Festival Internacional de la Cancion de Vina del Mar" and "Let's Dance".
Love life and wife
Mario rarely speaks about his love life in public, but we still know about three women whom he's been with.
On 10 June 1999, he exchanged vows with Spanish actress Natalia Martinez Streignard, who's one year his senior; she has only 11 acting credits and is perhaps still known best for starring as Bella de la Rosa in all 178 episodes of the 2003 romantic series "My Sweet Fat Valentina", while she's also known for playing Isabel Diaz Antoni in the 2021 romantic series "La Nina de mis Ojos".
Mario and Natalia divorced in 2006.
He began dating Mexican-American actress and real estate agent Vanessa Villela in 2009, but they split for unknown reasons in 2013.
Mario and Slovak model Bronislava Gregušová have been together since 2018, and she gave birth to their son on 31 August 2022.
Interesting facts and hobbies
Mario's passionate about music, and has released one album: "Tu Deseo".
He's an Instagram star, as over two million people are following him on the network today; Mario's posted 770 pictures and videos, with most featuring him showing off his tuxedos and suits, as he loves to wear these and has over 100.
Summer's his favorite season, mostly because he enjoys spending time with his wife and daughter close to the ocean, while he's also a skilled surfer, and is an avid snowboarder and skier.
He's a lover of animals, and prefers cats over dogs; Mario's featured his pet cat in some of his Instagram pictures.
Norman Reedus is one of his favorite actors, and some of his favorite movies include "Blade II", "American Gangster" and "The Boondock Saints".
Height, eyes and wealth
Mario's age is 52. He has long black hair and brown eyes, is 6ft 2ins (1.88m) tall and weighs around 190lbs (85kgs).
Mario's net worth's been estimated at over $5 million, as of August 2023.