Maxmoefoe
The Australian content creator Maxwell Joseph Stanley, known online as Maxmoefoe, was born on 10th August 1993 in Nannup, Western Australia, and is famous in the YouTube community for his collaborations and challenge videos. Max has three other channels, two of which are inactive (maxmoefoetwo and maxmoefoegames), but still uploads regularly on maxmoefoePokemon.
Since January 2019, Max has also co-hosted the "Cold Ones" podcast. The channel's most popular video, "Trying the World's Strongest Alcohol", has been viewed over 15 million times; although most of the videos are of Max and co-host Chad Roberts testing out products, viral life hacks, and more, the duo occasionally interview internet famous guests, such as gamer Belle Delphine.
Career
These days, Max is a well-known YouTuber in his 30s who resides in Parmelia, Western Australia, and is engaged to long-time girlfriend Katharine Foxx. However, when his channel started in 2007, he was an adolescent who had no idea how far his videos would take him.
Max uploaded his first video in 2008, but didn't focus on pranks or comedy content until three years later. The Pokémon and Pop Vinyl fan moved out of his family home sometime in 2013; in October of the same year, personal circumstances caused by his chaotic new living conditions forced him to go on a months-long hiatus.
From the looks of things, Max was living with seven other people in a small house, making it almost impossible for him to upload videos. In March 2014, the YouTuber shared via his second channel that he would be doing regular uploads again, as he had moved into a new place after months of hard work.
Mail opening videos and prank calls made up most of Max's early content, but in 2015 he announced that he would be moving on to other content, namely collaboration videos with the YouTubers FilthyFrank, HowToBasic, iDubbbz, and Anything4views (the "Cold Ones" co-host Chad Roberts).
Max stopped uploading on his main channel yet again in late 2016, and fans began speculating that he would be taking another long break from YouTube. Although the content creator claimed that he was working on new material for his main channel, there haven't been any uploads since; in an episode of "Cold Ones", Max was surprised to learn how many years had passed since his last upload, claiming that the hiatus had been unintentional. "Deadly Twister 2" and "SHOCK COLLAR COOKING" are the last videos to have been posted on his main YouTube channel, and have a combined 24 million views and counting.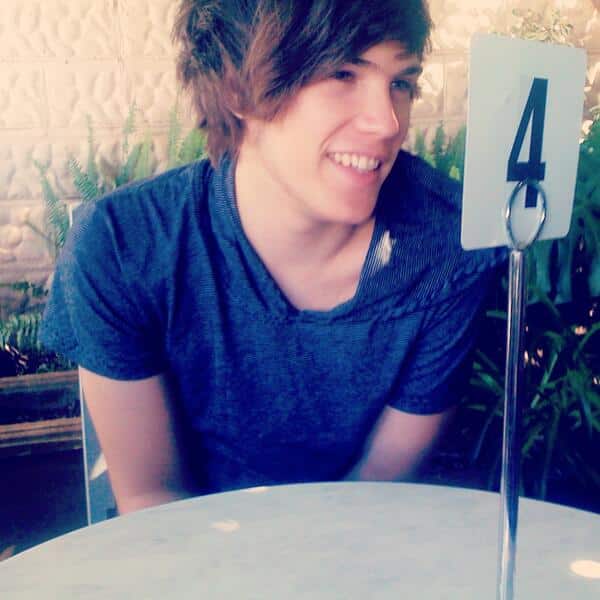 It's also possible that Max stopped using his main channel due to it being embroiled in several controversies. Sometime in the early 2010s, the YouTuber posted a video for his popular "Trolling on Omegle" series, which contained a censored clip of a young boy masturbating on the videochat site.
YouTube removed the video, and Max's channel received its first strike, but in 2012 the social media personality landed himself in hot water again after pretending to be a young girl on Omegle, interacting with an alleged pedophile, and uploading a video of the incident. Once again, YouTube took the video down, and gave the Australian's channel a second strike.
After Google set more rigorous guidelines in place, Max's account was banned for two weeks. Mere months later, however, he was mentioned on an Australian news channel after an aggrieved auto repair store owner recounted an incident in which Max had prank called him, and made fun of his business's unusual name. Prior to contacting the media, the store owner had complained to the police, who told him there was nothing that could be done.
At the time, many considered that the store owner was just trying to drum up some publicity for his business; Max, who subsequently uploaded the video "I was on the News for Prank Calls", also made the most of the situation, and attracted thousands of new subscribers.
As for Chad Roberts, he has known Max since they were both teenagers. They met in an unusual way, as Chad added Max on Facebook and claimed to be a popular videogame streamer. From then on, he would feature in Max's videos alongside the latter's other friends and younger brother.
Max previously stated that he introduced Chad, Filthy Frank, HowToBasic, and iDubbbz to each other in 2015, which is when the group began collaborating on the vlogs and comedy skits that took their channels to another level. By this point, Chad was indeed active on YouTube, but had no intentions of making a career out of it, preferring instead to feature in his friend's videos.
Filthy Frank soon suggested to Chad that he change his Twitter name to "Anything4views", which is the name Chad went by in the group collaborative videos. Shortly after changing his Twitter handle, Chad appeared in a video having a tattoo on his buttock, which has since been viewed millions of times. In December 2016, he began uploading his first videos, and also joined Twitch, but was banned from the platform in 2018. These days, Chad is wholly focused on the "Cold Ones" podcast.
Personal Life
Max and Katharine have been dating since 2015, and been engaged since around 2021, which is when Katharine first referred to the YouTube sensation as her fiancé. For the time being, the couple have no rush to plan their big day, and there's actually no proof that Max and Katharine are still together, as the brunette flight attendant's last Instagram post with Max was way back in July 2021.
Katharine, unlike Max, doesn't have a big social media presence. Her 24,000 followers are thanks to her affiliation to the popular YouTube, and her last upload – a photo of her new Dyson hairdryer – was in February 2022. From the looks of Katharine's Instagram, she loves her job, as it allows her to travel to exotic locations such as Singapore and Dubai. Her other interests include reading and beauty products, and she is the proud furry mother of an adorable Shiba named Kevin, which was a gift from Max.
Back to Max – the YouTuber is 6ft (185cm) tall and weighs about 160lbs (73kgs). Most online sources list the content creator's net worth as close to $1 million, which he's amassed via his merchandise sales, YouTube earnings, and the occasional endorsement.