• Molly O'Malia is a social media personality, aspiring singer, and model,
• Molly's net worth is estimated to be $300,000
• She had a troubled childhood with an abusive father
• She became involved in a controversial incident with rapper Tyga
• She continues to be active on social media, promoting various products and events
 
Who is Molly O'Malia?
Molly O"Malia was born on 22 May 2001, in Wilmington, Delaware USA, and is a social media personality, aspiring singer, and model, but best known for finding popularity through the website Instagram. She was also involved in a controversy between her and rapper Tyga, which drew a lot of attention.
The Net Worth of Molly O'Malia
How rich is Molly O'Malia? As of mid-2018, sources estimate a net worth that is at $300,000, earned through success in her various endeavors. She's earned numerous opportunities thanks to her popularity on social media, and even uses the platform as a means to promote charity. As she continues her efforts, it is expected that her wealth will also continue to increase.
Early Life and Social Media Beginnings
According to various sources, Molly had a troubled childhood in which she had an abusive father who would verbally and emotionally abuse her and her sister. Eventually, her parents would separate, and she and her sister would live with her mother. Eventually she discovered social media, and thought that it would be a good means to promote her aspirations of singing as well as modelling.
She soon started uploading pictures and videos to both Instagram and Twitter, which quickly earned a lot of popularity. She continued to draw a lot of attention as the years passed, and in 2015 she uploaded a video on which she sang a cover of the song "Riptide" by Vance Joy. She also used her Instagram account to promote supporting a fundraiser from The Leukemia & Lymphoma Society. She also started collaborating with other social media personalities, frequently with Rendall Coleby with whom she created a group called the Dreamy Team.

Rapper Controversy
In 2015, O'Malia became a part of a controversy with rapper Tyga which quickly grabbed attention; this came after a report published by the magazine "OK! Magazine" that the two had engaged in flirting, and started to insinuate that the two may possibly have a sexual relationship. After the article was released, Molly responded by starting a press conference also attended by her mother and attorney Gloria Allred, in which she stated that she was contacted by Tyga through Instagram, and the two started conversing though there was nothing from their conversations that could point to it as sexual.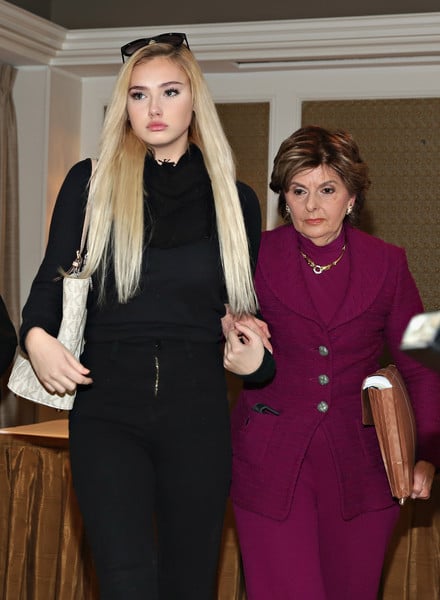 She went on to say that Tyga tried to Facetime with her around three times, and during those times, she quickly became uncomfortable and stopped responding to him. She and the attorney then accused the magazine of invading her privacy, and not confirming their story with all sources before publication. They also accused the magazine of suggesting that there was an inappropriate sexual relationship between the two. Tyga's manager went on to also make a statement, saying that Tyga only reached out to contact O'Malia for purely business reasons, and he was keen on signing her to a record label.
posting ALL 4!!!! sorry pic.twitter.com/AHYm1WSCaG

— molly omalia (@MollyOMalia) August 28, 2016
Not All the Sides of the Story
Tyga's attorney then made a statement that Tyga and Molly had multiple phone conversations to talk about her musical talent, as his team was interested in signing her. Molly on the other hand stated that he first contacted her through Instagram, and in their discussions never brought up her music. It was then stated that it was very inappropriate for Tyga to contact a 14 year old girl, however, Tyga's representatives mentioned that she lied about her age, telling Tyga that she was 17 years old.
TMZ would obtain screenshots stating that Tyga did actually ask about the girl's music. Another popular rapper named Bobo Norco also stated that the two had talked about music, and that Molly lied about her age. Due to the controversy, Molly decided to deactivate her social media accounts for a while, but eventually reopened it after the controversy had die down. The accusations between both parties went back and forth until the issue finally petered out.
Is Molly O'Malia Still Active On Social Media?
Since the controversy, O'Malia often posts a lot of selfies and pictures of herself with some sponsored posts, promoting various products for money – her popularity online has opened avenues for her to earn money thanks to sponsors. She also posts pictures with her friends on the website, and has a Twitter page which often posts some of her daily thoughts. She's also promoting some of her recent events, and posts a few pictures of herself on the website. One of her most recent events was appearing at the Good Times Event held at Chicago, along with other social media personalities.
General Info
| | |
| --- | --- |
| Profession | Model, Singer |
| Nationality | American |
Family
| | |
| --- | --- |
| Parents | Anne Lowry O'Malia |
| Siblings | Christina O'Malia |
Social profile links
Source:
IMDb