Mayeli Alonso is a Mexican social media, reality TV personality, and an entrepreneur, who is also widely known as the ex-wife of the American singer-songwriter, Lupillo Rivera.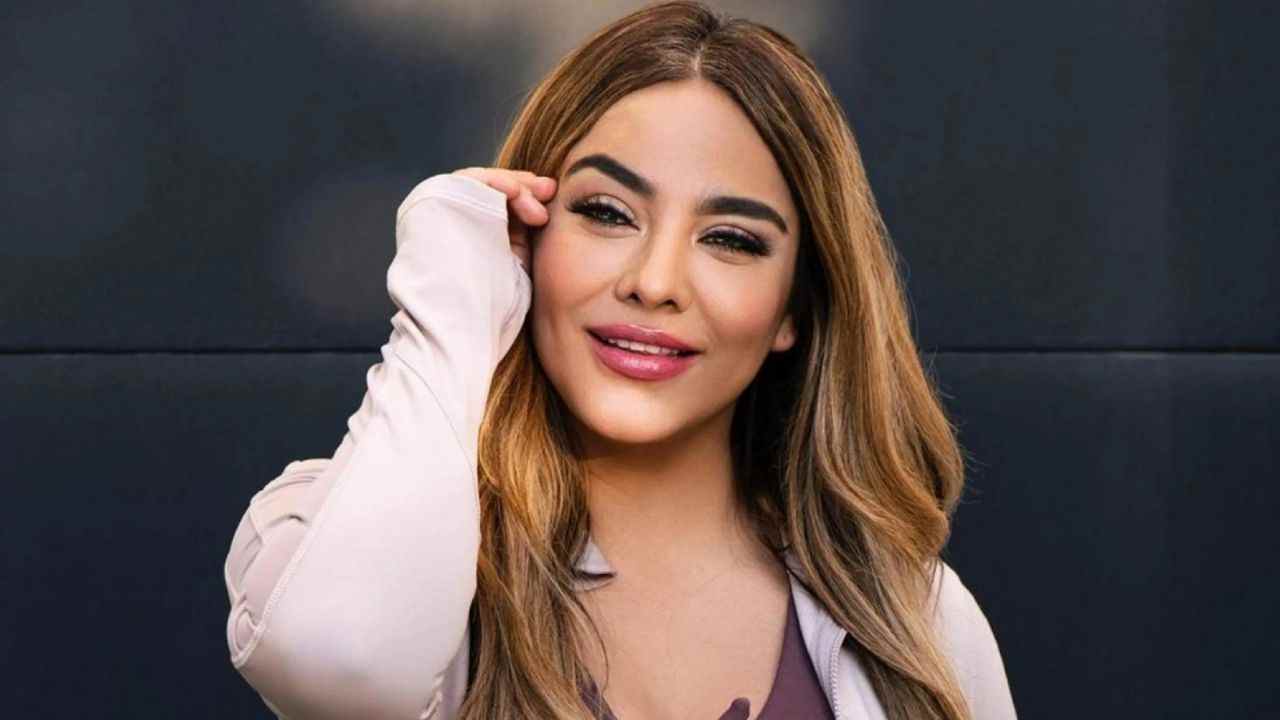 Age, Early Life, and Education Background
Mayeli Alonso hails from Chihuahua, Mexico, and was born under the Sagittarius zodiac sign on 1 December 1984, which makes her 38 years old as of 2023. Her dad is Mario Alonso Ibarra, but she has not revealed the name of her mother.
Alonso rarely speaks about her childhood and educational background.
Hobbies and Interests
Mayeli is keen on traveling, and has toured numerous US states and other international destinations.
She is a huge espresso coffee lover, whose best-loved drink is cappuccino.
The businesswoman is physically active, and often practices Yoga.
Her other hobbies include photography, singing, and reading novels.
Career
Mayeli ventured into the make-up and beauty business in 2014. She shortly afterward created the beauty firm Drama Queen Make-Up, which deals with a wide array of beauty products ranging from lipsticks to multi-colored eyeshadow pallets. Mayeli manages the store, Evolution Fit, which sells dietary supplements. Moreover, she serves as the CEO of the internet store, Town of Lashes, which deals with artificial eyelashes. The chihuahua Native is the brains behind the internet fashion blog, Pink Fashionista.
In 2015, Mayeli made a brief appearance in the third season of the reality TV show "Rica, Famosa, Latina," which follows the lives of affluent Latina women living in Los Angeles. She shared the screen with Victoria Del Rosal, Luzelba Mansour, Sandra Vidal, and her former sister-in-law, Rosie Rivera.
Confirmada en Rica Famosa Latina…2022 💁🏻‍♀️

Están listos??? 💃🏻 pic.twitter.com/rTJaZm0kdU

— 𝐌𝐀𝐘𝐄𝐋𝐈 𝐀𝐋𝐎𝐍𝐒𝐎 (@MayeliClub) August 7, 2022
Social Media Presence
Mayeli joined Twitter in March 2010 and has garnered almost 35,000 followers as of late 2023; she goes by the username @MayeliClub. She is active on Instagram (@mayelialonsooficial) too, with over a million followers. Moreover, Mayeli is active on Facebook with over 2.7 million followers.
Mayeli launched her self-titled YouTube channel on 18 January 2014. She uploaded her first video "La Maya – Los Operadores" on 7 December 2016, and has since posted 20 videos, which have surpassed 5.3 million views as of late 2023. Additionally, Mayeli has accumulated over 160,000 subscribers on her channel. Some of her most popular videos are 12 April 2018's "Porque Me Fui de Rica Famosa Latina" ("Because I Left Rica Famosa Latina") and 22 July 2019's "Karizma`s Quince Episodio 1. Comienza la Aventura" ("Karima's Fifteen Episode 1. The Adventure Begins"), which have reached 1.2 million and nearly 900,000 views respectively.
Personal Life
Mayeli is a divorced woman. She was married to the Grammy Award-winning American singer-songwriter, Lupillo Rivera for more than a decade. The duo first met at Rivera's music concert in Chihuahua in March 2003, and made an instant connection. The former couple dated for a while before welcoming a daughter named Lupita Karizma Rivera in August 2004. Lupillo and Alonso exchanged vows at Garden Grove, California, on 29 April 2006, then welcomed their second child, a son named EL Rey Rivera, in August 2008. Before he married Mayeli, Rivera had four daughters with his partner, Maria Gorola.
Mayeli and Rivera began drifting apart in the late 2010s. They filed for a divorce in April 2018, finalized in 2019. There were rumors that Alonso was unfaithful to her husband, but she denied the allegations. On the contrary, she cited financial disagreements and irreconcilable differences as the main reasons for their separation. In an interview, Mayeli disclosed that things got worse when she allegedly became the sole financial supporter in the family. She further revealed that her ex-husband had requested her to sign a prenuptial agreement before they exchanged vows – according to the agreement, Mayeli would not receive any divorce settlement should their marriage end.
In 2018, Alonso began seeing the Mexican singer and songwriter, Jesus Mendoza. Their relationship went public in 2019 when Mayeli spoke about the expensive gift Jesus had bought for her birthday. In the months that followed, the duo posted numerous photos, captioned with romantic messages, on their social media accounts. In 2021, they took to their social media accounts to announce their break up.
It is rumored that Alonso is in a romantic relationship with the American professional boxer, Andy Ruiz, a former unifyingd heavyweight world champion, who beat the British boxer, Anthony Joshua, to win the World Boxing Association (WBA), International Boxing Federation (IBF), and World Boxing Organization (WBO) titles in 2019 – this saw him become the first Mexican boxer to win a unified world heavyweight championship.
Height, Weight, and Physical Appearance
Mayeli is of Spanish roots and has a pair of brown eyes and black hair. She's slim, weighs approximately 120lbs (54kgs), and her height is 5ft 4ins (1.63m). Alonso has been accused of undergoing multiple plastic surgeries to improve her physical appearance. For instance, her followers began spreading the rumor that she had undergone a good surgery – and others speculated that her picture was photoshopped – when they noticed that she looked slimmer and had a different face on an Instagram post. The social media sensation addressed the allegation stating that she was hitting the gym, and had lost around 15lbs (7kgs) adding that the main reason why she looked different was because she had a good photographer.
Net Worth
Mayeli makes a respectable living, thanks to her multiple business endeavors and social media career. She's accumulated a net worth of approximately $500,000 as of 2023. On the other hand, her ex-husband, Rivera, is worth around $12.5 million.
Who Is Mayeli Alonso's Ex-Husband, Lupillo Rivera?
Lupillo was born in Long Beach, California, as Guadalupe Rivera Saavedra under the Aquarius zodiac sign on 30 January 1972, which makes him 51 years old as of 2023. He's the son of Pedro Rivera and Rosa Saavedra and is the brother of the late actress and singer Jenni Rivera. His other siblings are Rosie, Juan, Gustavo and Pedro.
Lupillo's dream was to become a restauranter, but was influenced by his dad who owned a recording studio, to venture into the music industry, and began his career working with him as a talent agent. He thereafter started singing under the nickname 'El Torito', and later adopted the nickname 'El Toro del Corrido.' He rose to stardom in 2001, when he scooped a Lo Nuestro Award (Premios Lo Nuestro). Alonso's ex-husband is a three-time nominee for the Latin Grammy Award. In 2010, he received a Grammy Award for Best Banda Album for his studio album "Tu Esclavo y Amo."