Nathalia Ramos
The former actress Nathalia Norah Ramos Cohen was born on 3rd July 1992, in Madrid, Spain and is the daughter of Spanish singer Juan Carlos Ramos Vaquero. Apart from having Spanish and American citizenship, Nathalia is Australian and Jewish on her (unnamed) mother's side and moved to Melbourne, Victoria Australia at two years old, before relocating to Miami, Florida USA in 1996.
The Ramos family moved from Miami to Los Angeles during Nathalia's freshman year of high school. After matriculating from Beverly Hills High School, in 2004 the studious blonde graduated from the University of Southern California with a political science degree and a specialty in South East Asian politics.
In December 2021, Nathalia married her long-term boyfriend Derek An. Their decision to become husband and wife after dating for 13 years was spurred on by Nathalia's pregnancy, which she announced two weeks after her wedding day; the lavish ceremony was planned in just three weeks when Nathalia and Derek discovered that she was expecting.
The actress's best-known roles are those of Yasmin in "Bratz", Nina Martin in "House of Anubis", and Jill in "The Damned".
Acting Career
Nathalia broke into Hollywood in 2007 with the aforementioned leading role in the theatrical "Bratz" motion picture, but which was a box office dud, and described by critics as "too shallow even for its intended audience". She also voiced her character in the "Bratz 4 Real" video game, which was slightly more successful.
However, this wasn't actually Nathalia's first acting credit. In 2005, she had a minor role as Hope Loblaw in an episode of "Arrested Development". Three years later, she played a teen supermodel in an episode of the Nickelodeon series "True Jackson VP", and had a support role in the psychological thriller film "31 North 62 East".
Although the Tristain Loraine movie had a promising storyline and the potential to be great, it had a mixed reception, with one acid-tongued critic saying: "One is left with the feeling that the budget should have been used on acting school for the players and training for the director rather than on helicopter and fancy car hire".
Nathalia was luckier with her next role, that of Nina Martin in the Nickelodeon mystery series "House of Anubis" in 2011. The hour-long series premiere was viewed by almost 3 million, and the series excelled in its timeslot in pre-teen and teen demographics. However, Nathalia chose not to return for a third season, as she was concentrating on college.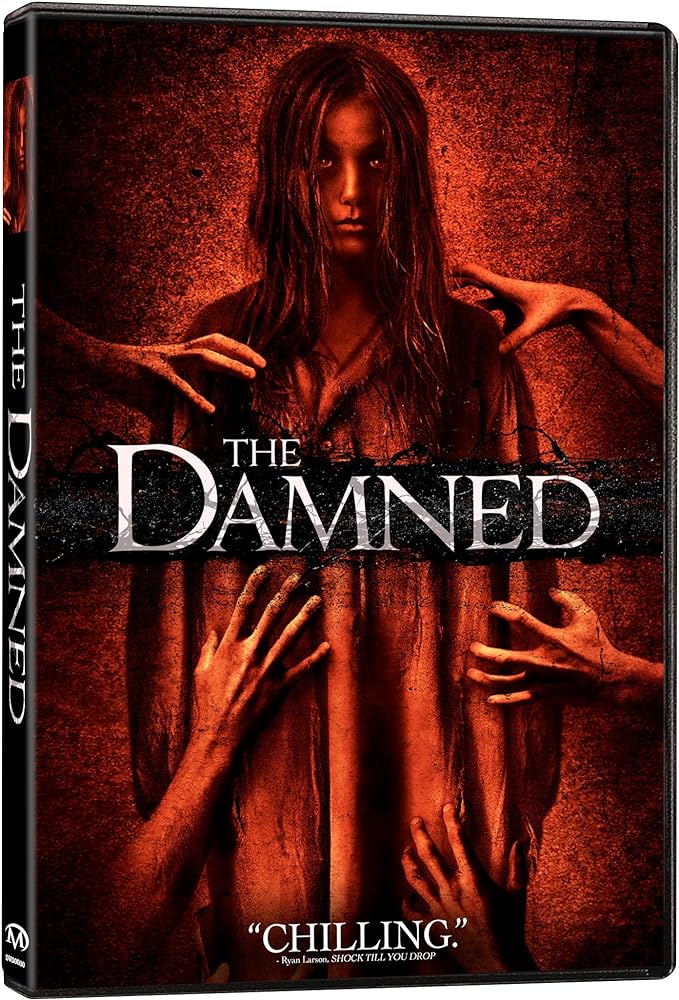 In 2013, Nathalia appeared in two movies – horror production "The Damned" and the low-budget film "Dean Slater: Resident Advisor". The following year, she guest-starred as Gretchen in two episodes of the teen drama series "Switched at Birth". Her final two projects were the 2015 indie movie "Seoul Searching", in which she portrayed Monika, and "Wildflower", a psychological thriller in which she depicted an artistic college student with a traumatizing past.
From 2016 onwards, Nathalia faded into obscurity and wasn't heard from for years. In her last interview as an actress, she promoted the upcoming release of "Wildflower", and discussed her work as the co-founder of non-profit organization Teens for Teens, which is now defunct.
2023
Nathalia made her big comeback to public life in April 2023, with an appearance on the Vulnerable Podcast, which was created by YouTuber Christy Carlston, who introduced Nathalia to audiences as an "actress, writer, and digital content producer"; some of the many topics they touched were artificial intelligence, the two-party political system, and motherhood.
The former actress has quietly been putting her political science degree to good use, as she currently works as an associate director for Studio B at the Berggruen Institute in Los Angeles, a think tank which aims to shape political, economic, and social institutions for the 21st century. It was founded by billionaire philanthropist Nicholas Berggruen in 2010, and has launched several government reform projects, a philosophy and culture center, and a scholars' campus that sits on a 450-acre plot of land.
"It's this perfect blend of politics and film," Nathalia explained of her work at Studio B, which sees her and her colleagues produce short films for Berggruen. "I never imagined being behind the camera, but I'm loving it and I'm learning a lot.
Apart from her work at Berggruen, Nathalia creates content aimed at freelancers, with Instagram Reels helping them set their rates and edit photos for a more professional image. In other Reels, Nathalia shares tips for how to raise a bilingual child, and explains how she hired her one-year old son for tax-saving purposes.
Unsurprisingly, Nathalia is highly sought-after and works with numerous brands and platforms, such as Babylist, Hopscotch, and Bazaar. Her husband, Derek, makes various appearances on her Instagram feed, but has no public social media accounts.
Co-Stars
Skylar Shaye, Logan Browning, and Janel Parrish were Nathalia's "Bratz" co-stars – and fans may well be wondering where they are now.
Skylar, who played Cloe in the 2007 movie, was linked to the industry from birth thanks to her maternal side of the family. Her mother, Bonnie Paul, is a former actress and country singer, whereas her uncles Stuart and Steven work as a director and film producer respectively. The Paul family is a well-connected one, as Skylar's godfather is none other than noted actor Jon Voight, and father of Angelina Jolie.
Born in 1986, Skylar began acting at nine years old and never looked back. These days, the actress is doing Hallmark Movies & Mysteries films, with her latest projects being "JL Ranch" and "JL Ranch: The Wedding Gift".
Meanwhile, Logan, who played Sasha, began studying in 2003 when she was 14 years old. After taking classes at the Barbizon Modeling and Acting School in Atlanta, the bi-racial brunette made her acting debut in "Summerland", and joined the cast of Nickelodeon series "Ned's Declassified School Survival Guide".
Lately, Logan has been focusing on voiceover roles. In 2021, she voiced Onyx in "Young Justice: Phantoms", and from 2017 to 2021, she was also part of the main cast in the Netflix comedy-drama series "Dear White People", which touches modern-day race relations through a progressive lens.
Lastly, Janel's first acting role was playing a young Cosette in the National Touring Company's "Les Miserables". She then participated in community theatre productions in Hawaii before landing her first substantial TV role in "Baywatch". By the time Janel starred in "Bratz", she had already had quite the acting career – and was signed to Geffen Records as a solo artist to produce her first album.
Janel has been affiliated with Disney and ABC throughout her career, and in 2018 she appeared in an anti-bullying public service announcement for the networks' #ChooseKindness campaign for National Bullying Prevention Month. "I have had experiences being bullied… I was not the popular girl at all," she told People magazine.
Despite "Bratz" being a commercial failure (it is, perhaps, inevitable to compare the 2007 movie to Greta Gerwig's "Barbie"), its four leading ladies have gone on to have thriving careers in different industries, with many of them juggling other responsibilities such as motherhood or entrepreneurship. As of late 2023, Nathalia herself is worth approximately $500,000, thanks to her job at the Berggruen Institute and her content creator gig.