Olan Prenatt
The skateboarder, actor and model Olan Prenatt, was born on 18th September 1996, in Los Angeles, California, USA and is currently signed to the Illegal Civilization skateboard team. Dubbed a rising star in showbusiness, his diverse talents and charismatic personality have taken him far since his breakthrough in 2018.
Olan, who is reportedly of mixed descent with African-American ancestry on his maternal side, was raised by professional coach Tanya Neely alongside a younger brother named Andrew. There is no available information regarding his father, so it's possible that he and Andrew lived in a single-parent home.
Having grown up surrounded by skating culture, Olan soon developed a love for the sport. He also played on the football team at Hamilton High School. After sharing skating videos on his Instagram, Olan began gaining followers and eventually joined Illegal Civilization. The group is made up of mostly young skaters and has its own merchandise line, video channel, and more.
Some of the skating brands Olan has worked with are Rogue Status, Gnarly, and Arbor. Apart from skateboarding, the Californian has modelled for Nike, Adidas, and Jordan's to name a few apparel and lifestyle companies. As his career has progressed, Olan has appeared in various publications, from Vogue to Paper magazine.
During the audition process for his first movie, the Jonas Hill coming-of-age drama "Mid90s", Olan impressed casting directors enough to land a central role. The film's world premiere was at the Toronto International Film Festival in September 2018, followed by a theatrical release in the States two months later.
Despite a somewhat controversial sex scene involving Alexa Demie and Sunny Suljic's characters, "Mid90s" was moderately successful at the box office, making $9.3 million against a $1.7 million budget. Olan himself was described by critics as: "…gloriously golden-tressed… another wonderful discovery."
Unfortunately, Olan's performance was overshadowed by the aforementioned sex scene. At the time of filming, Alexa Demie was 27, whereas Sunny was just 11 years old. Some viewers believed that the uncomfortable scene served a purpose in the film, whereas others lambasted Alexa and said that she and her team should be embarrassed to have accepted the role.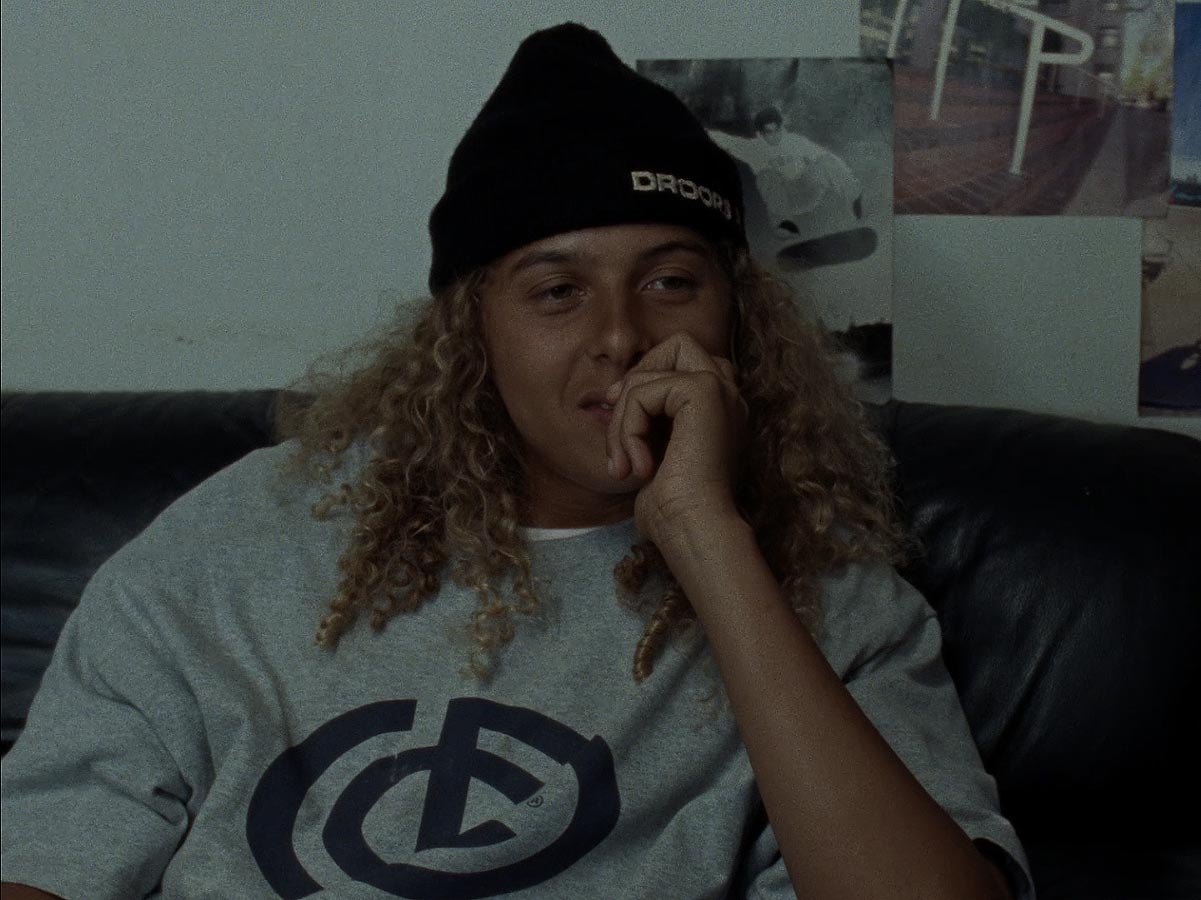 Naturally, Jonah had to discuss this and other awkward topics that were touched in his directing debut, such as homophobia and race relations. "At the end of the day, I'm not a moralist. I respect the audience too much to tell them what to think," he told Slate magazine.
Since then, Olan has had roles in "Godspeed" and "Good Girl Jane", which was released in 2022. The influencer has recently taken to uploading his abstract artwork on Instagram, as well as upcoming skating events and other projects.
Olan is currently in a relationship with social media sensation Brittany Colombo, an aspiring model signed to Minelli Management in Los Angeles. Brittany and Olan share many common interests, as they are both creative individuals, although Brittany is more focused on fashion and photography. Brittany's other interests are reading, exploring the outdoors, and travelling.
Brittany is 34 years old, and has appeared in numerous music videos, such as the videoclip for Miguel's hit single "Sure Thing". The half-Sicilian, half-Black fashionista was born in Los Angeles but raised in Chicago, and joined the modelling industry when 17 years old.
Olan is 5ft 8in (173cm) tall and weighs about 140lbs (63kgs). His net worth is estimated to be in the $200,000 range.
Illegal Civilization
The skateboarding company and movie studio Illegal Civilization (also known as IC) was founded by Mikey Alfred and his friends in 2008. IC initially handed out t-shirts in the North Hollywood area and filmed skate videos; when Mikey turned 15, he was introduced to rapper Tyler, the Creator and became the personal videographer for his California-based alternative hip-hop collective Odd Future.
While touring with Tyler and musician Frank Ocean, Alfred handed out IC DVDs and other merchandise items, which is when the skateboard group began gaining recognition. In 2016, IC joined forces with Baker Boys Distribution for the distribution of the group's merchandise, and four years later they released "Godspeed", a critically-acclaimed skate video which took many of its members to pro status.
IC members Kevin White, Alex Midler, and Zach Saraceno quit IC in May 2022, alleging that they hadn't been paid in over a year. The glaring absences were noted by fans of the collective, especially as all three were pro riders, suddenly replaced by young hopefuls on the skating scene.
Illegal Civilization Controversy
This isn't the first time IC has been embroiled in controversy. In leaked text messages, Mikey was seen asking a 15-year-old rider who was leaving the collective for $700,000. "From the looks of it we've skated seven times," Mikey wrote. "I charge 100k a day to pick up the camera." When the rider replied saying that he didn't have the money, Mikey was unsympathetic and implied that he wouldn't change his stance.
The incident between Mikey and the 15-year-old skater stemmed from a YouTube vlog in which online personality Gifted Hater – also a well-known name in the skating world – discussed IC's past scandals, such as the time Mike was caught smoking with underage children. The vlog led to many new riders leaving the collective and asking to pull their clips from its upcoming videos; naturally, news of the turmoil within IC began circulating online almost immediately.
Skating publication Jenkem Mag reached out to former and current IC members to get the gist of the situation, and figure out what was really going on in the midst of the online back-and-forth. Many members expressed their concerns at Mikey's erratic behavior, which included arguing in Instagram comment sections using the company account, claiming that former members were neo-Nazis, racists, and more.
Mikey himself spoke to Jenkem, saying: "I have zero sympathy for these kids. They are on straight suck sh*t letting these comments stop them."
Although IC's past scandals have become gossip fodder in the tight-knit skating community, the collective isn't really mainstream enough for Mikey's career to be negatively impacted by the incidents. The videographer is reportedly worth over $1 million thanks to his work in the fringes of the entertainment industry, as well as his earnings from IC merchandise sales and other ventures.