Who is Paul Michael Glaser?
The American actor, producer and director was born as Paul Manfred Glaser under the zodiac sign Aries on 25 March 1943 in Cambridge, Massachusetts USA. He has 40 acting credits, and is perhaps still known best for starring as Detective Dave Starsky in all 92 episodes of the popular crime action series "Starsky and Hutch", which also starred David Soul and Antonio Fargas, and was created by William Blinn. It follows the work of two police officers, the series aired from 1975 through 1979, and won four of its 10 award nominations.
Paul hasn't had any roles since 2019, but hasn't officially retired from acting.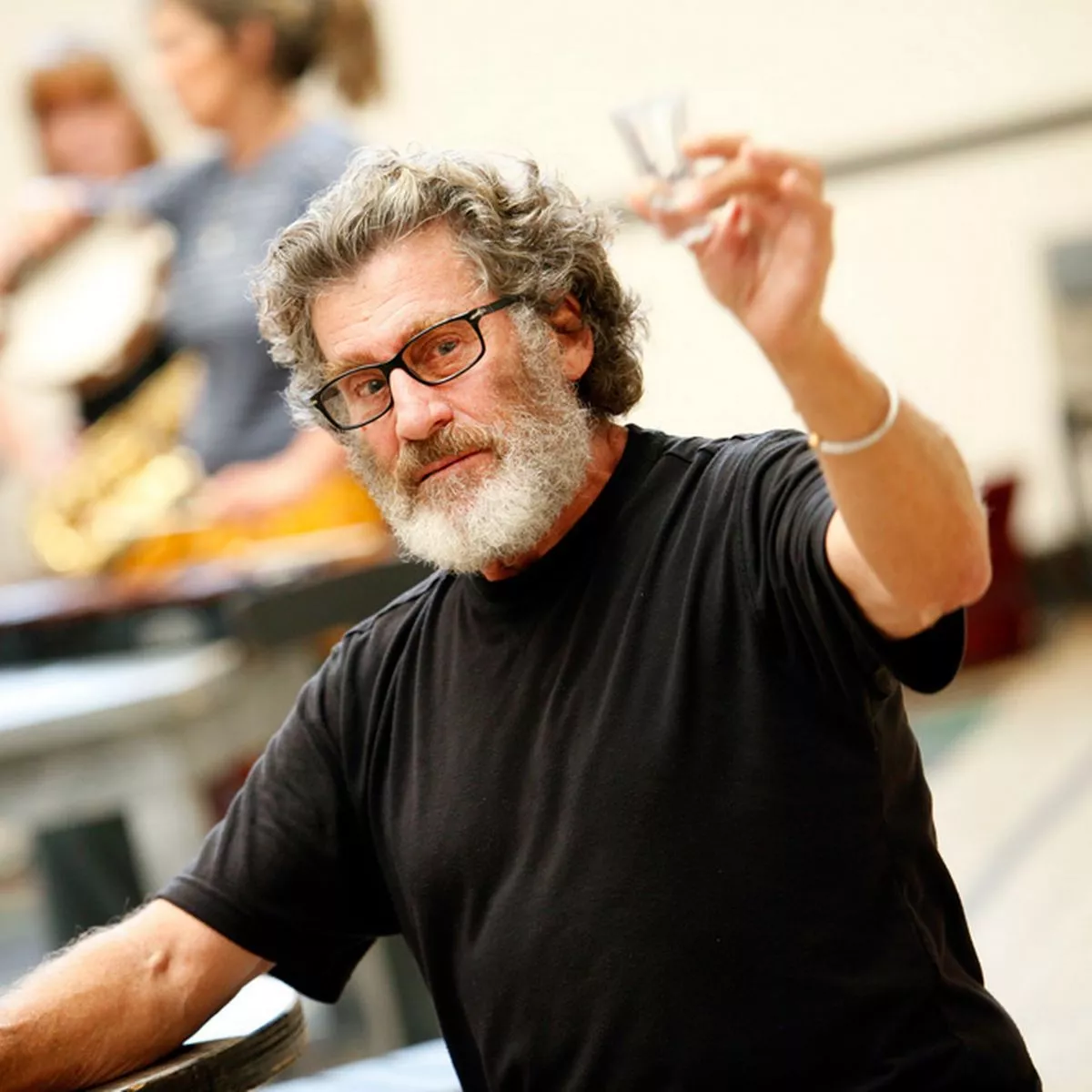 Education and early life
Paul was raised in Cambridge alongside his two sisters, by their father Samuel Glaser who held a degree from the prestigious Massachusetts Institute of Technology (MIT) and was an architect, and mother Dorothy who was a housewife; Paul was raised Jewish, though his mother was agnostic.
He studied at Buckingham Browne & Nichols School and his initial plan was to attend MIT, wanting to follow in his father's footsteps; Paul eventually transferred to Cambridge School of Weston, matriculating in 1962.
He continued his education at Tulane University, and it was during his time there that he knew for sure that he wanted to become an actor; Paul was roommates with the late American film producer and director Bruce Weigert Paltrow.
He graduated with a Bachelor's degree in theatre and English language in 1966, while his minor was in architecture; Paul earned his Master's degree in acting and directing from Boston University in 1967.
Roles in TV series
Paul's debut TV series role was playing Noel in seven episodes of the 1967 romantic drama "The Doctors", and in 1969 and 1970, he starred as Dr. Peter Chernak in 586 episodes of the drama "Love Is a Many Splendored Thing", which also starred Donna Mills and Leslie Charleson, and was created by Irna Phillips. It follows Korean immigrant Mia Elliot who's fallen in love with both Dr. Jim Abbott and Paul Bradley, the series aired from 1967 through 1973 and was nominated for five awards.
The year 1972 saw Paul appear in an episode of the mystery thriller "The Sixth Sense", the crime action "Cannon" and another crime action "The Streets of San Francisco"; the remainder of the '70s saw him appear in an episode of several other series, such as the romantic family drama "The Waltons", the crime action "Kojak" and the crime drama "Toma".
Paul had no TV series roles in the '80s and the '90s, and his following role was portraying Captain Jack Steeper in three episodes of the 2004 crime action "Third Watch", which starred Skipp Suddut and Coby Bell, and was created by John Wells and Edward Allen Bernero. It follows a group of paramedics, firefighters and police officers as they're working in New York City, the series aired from 1999 through 2005 and won 14 of its 40 award nominations.
Paul's three most recent roles in TV series have been portraying Walter Crew Member in two episodes of the 2009 crime mystery "The Mentalist", Leo in two episodes of the 2019 comedy "Grace and Frankie", and Alan in four episodes of the crime drama "Ray Donovan" from 2013 through 2019.
Roles in movies
Paul's debut film role was playing Perchik in the critically acclaimed 1971 musical family drama "Fiddler on the Roof", which starred Norma Crane and Topol, and was directed by Norman Jewison. It follows the life of a Jewish peasant in pre-revolutionary Russia, and the movie won nine of its 23 award nominations, including Oscar wins for Best Cinematography, Best Sound and Best Music.
Some of Paul's following roles were in the 1972 musical comedy "Butterflies Are Free", the 1974 comedy "Aces Up" and the 1974 action drama "Trappe Beneath the Sea". The year 1976 saw him star as Harry Houdini in the biographical drama "The Great Houdini", which also starred Sally Struthers and Ruth Gordon, and was written and directed by Melvin Shavelson. It follows the life of escape artist Harry Houdini and the movie was nominated for two awards. Paul had only one film role in the remainder of the '70s, playing Dr. Peter Ross in the 1980 horror thriller "Phobia".
In 1984, he portrayed Dave Mitchell in the crime drama "Attack on Fear", which starred Barbara Babcock and Mary Armantrout, and was directed by Mel Damski; it follows a group of journalists as they're exposing cultism and corruption at a local rehab center.
After portraying Gabe in the 1984 comedy "Single Bars, Single Women", Paul took a break from acting and returned to the film industry in 2001, playing Frank Gugliatta in the crime mystery "And Never Let Her Go", which starred Rachel Ward and Mark Harmon, and was directed by Peter Levin. The film tells the true story of the mysterious disappearance of a woman after she had had an affair with a powerful married lawyer, and it was nominated for only a single award. The remainder of the 2000s saw Paul appear in the 2005 crime thriller "Ladies Night", the 2006 crime drama "Faceless" and the 2007 drama "Live!"
He's since had only two film roles, voicing Kjeld Playwell in both the 2010 animated action adventure "Lego: The Adventures of Clutch Powers", and the 2010 short animated action "A Clutch Powers 4D Adventure".
Other credits
Paul has four producing credits, which include the 1991 crime action movie "Double Impact", the 1996 family fantasy comedy film "Kazaam" and the 2003 action movie "The Gospel of Lou"; he also has 21 directing credits, while some of his most recent directing work has been the 2007 episode "5th Step" of the series "Raines", five episodes of the series "Las Vegas" from 2005 through 2008 and the 2008 episode "Masterpiece" of the series "Criminal Minds".
Paul received special thanks for the 2001 documentary movie "Fiddler on the Roof: 30 Years of Tradition" and the 2023 documentary film "Commitment to Life".
Some of his recent talk-show appearances have been in "This Morning", "Celebrity Page" and "The Hollywood Moment at Home Edition".
Awards and nominations
Paul's won three of his nine award nominations. He won a 1978 Sour Apple Award, a 1978 Bravo Otto Germany Award for Best Male TV Star, and a 2005 TV Land Award for Favorite 'Casual Friday' Cop, for his performance in "Starsky and Hutch".
Paul was also nominated for a 1985 Primetime Emmy for Outstanding Directing in a Drama Series, for "Miami Vice".
Love life and marriages
Paul's been married twice. His first wife was American AIDS activist and child advocate Elizabeth Meyer; the two exchanged vows in a small and private ceremony on 24 August 1980. Elizabeth contracted HIV through a blood transfusion while giving birth to their first child Ariel in August 1981, and it was only four years later that she found out that she'd contracted it, when she and Ariel both became ill; Ariel died in 1988. Elizabeth had also given birth to their son Jake – she died on 3 December 1994.
Paul's second wife was American screenwriter and producer Tracy Barone; they married on 24 November 1996 and divorced in 2007. They have a daughter Zoe together, born in October 1997.
Even though they divorced, Paul and Tracy have since been in an on-and-off relationship.
Interesting facts and hobbies
Paul's good friends with American actor, screenwriter and director Michael Mann, whom he met on the set of the series "Starsky and Hutch".
He met his first wife while they were driving down Santa Monica Boulevard; Paul motioned for her to stop her car and then asked her out on a date; they moved in together only three months later.
Paul was once roommates with musician Andy Summer, who went on to become a member of the popular rock 'n' roll band The Police.
His two favorite hobbies are jogging and swimming, while he also likes to play tennis and ride motorbikes.
Paul's passionate about music and can both play the guitar and sing.
He's into writing poetry.
One of Paul's favorite actors is Clint Eastwood, and a couple of his favorite movies are "The Eiger Sanction", "The Dead Pool", and "Letters from Iwo Jima".
Appearance and net worth
Paul's age is 80. He has brown hair and eyes, weighs around 165lbs (75kgs) and is 5ft 10ins (1.78m) tall.
Paul's net worth's been estimated at over $4 million, as of September 2023.