Randy Quaid is an Academy Award-nominated actor ,who is perhaps best known for his appearances in the "National Lampoon's Vacation" film series. He has also appeared in the films "LBJ: The Early Years" and "The Last Detail", and the TV miniseries "Elvis."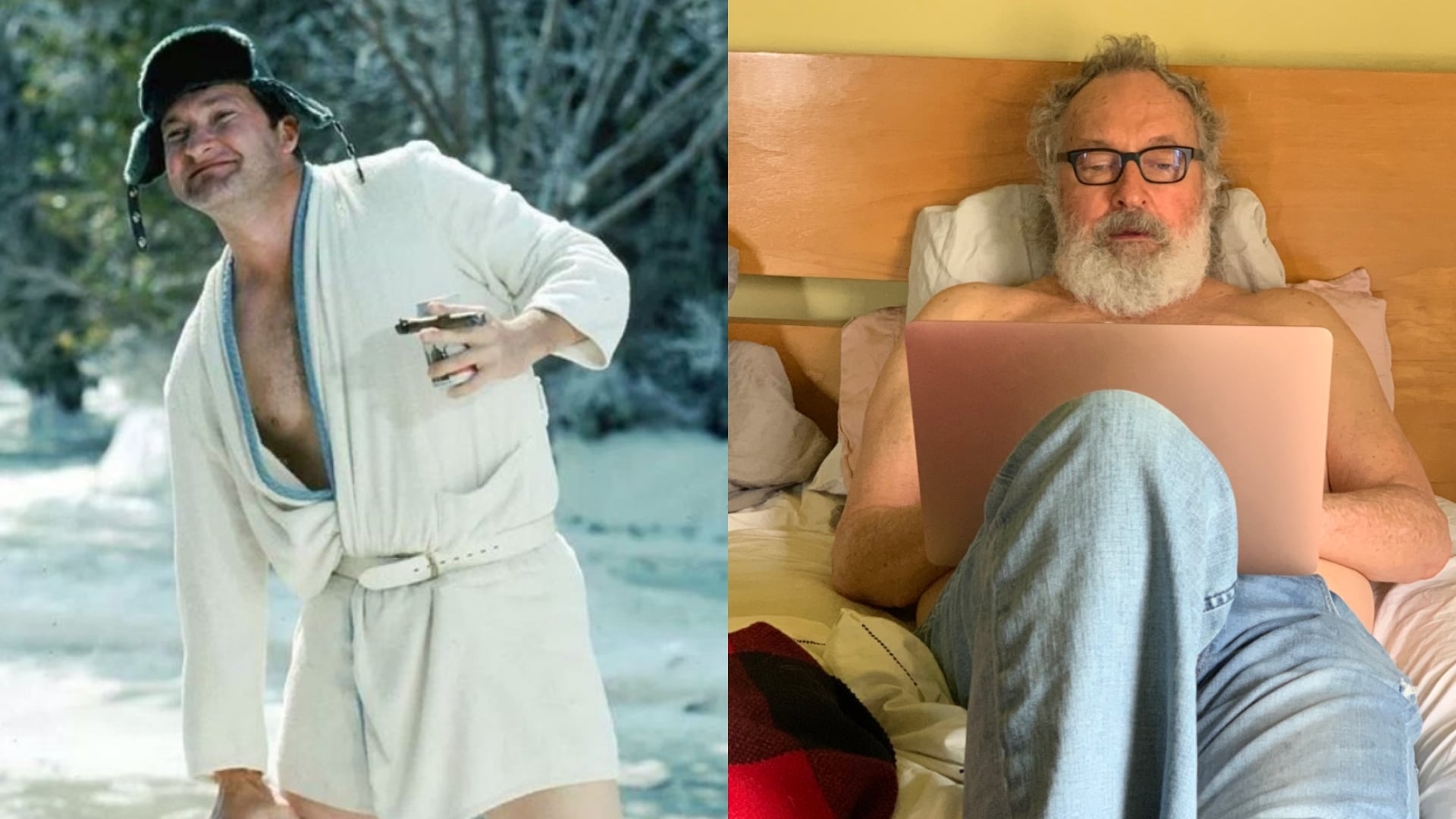 Age, Early Life, and Education Background
Randy Randall Rudy Quaid is a native of Houston, Texas, who was born under the Libra zodiac sign on 1 October 1950, which makes him 72 years old as of 2023. He's the son of the realtor, Juanita 'Nita' Jordan, who passed away aged 92 in August 2019, and the late electrician, William Rudy Quaid. Quaid, who is of English, Irish, Scottish, and Cajun roots, is the elder brother of the actor and producer Buddy John Quaid, who is known for "Desert Saints" and "The Big Easy" and the actor Dennis Quaid, known for his performances in "The Parent Trap" and "A Dog's Purpose." Randy is the stepbrother of the actress, Brandy Quaid.
Quaid began taking drama classes when he was in high school. He later joined the University of Houston to study acting, but before he graduated, one of Quaid's teachers sent him to audition for a role in "The Last Picture Show", and he was luckily cast in the drama film.
Fact
Randy is outspoken when it comes to politics and was a big supporter of Donald J. Trump in the 2016 presidential polls. After Trump was defeated in the 2020 U.S. Presidential Elections, the actor became a proponent of the conspiracy theory that he had lost as a result of election fraud. Trump took to Twitter thanking him for standing with him and supporting the disproven conspiracy theory.
Film Appearances
Randy has appeared in over 90 movies. His first career-defining film appearance came in 1973, when he was cast as the US Navy sailor Larry Meadows in the comedy-drama "The Last Detail"; his praised performance brought him nominations for Oscar and BAFTA Awards. In 1976, he appeared alongside the late legendary actor Marlon Brando, in the Western "The Missouri Breaks" and his next notable role was in the Alan Parker-directed 1978 prison drama "Midnight Express." Quaid's next major role was in the NBC network's 1987 TV film "LBJ: The Early Years," in which he portrayed President Lyndon Johnson. For his performance, he bagged a Peabody Award and was nominated for various other awards including an Emmy. Quaid's next notable appearances were in the 1989 black comedy horror "Parents," the 1992 horror "Frankenstein," the 1996 sports comedy "Kingpin," and the 1996 Will Smith-starred sci-fi "Independence Day," among others.
Quaid is also credited with his appearance in four of the seven "National Lampoon's Vacation" films. In 2005, his fame skyrocketed for his performance in the neo-Western romantic drama, "Brokeback Mountain," which brought him a joint Screen Actors Guild Award nomination for Outstanding Performance by a Cast in a Motion Picture. His following noteworthy appearances were in the 2008 comedy "Real Time," the 2009 sports comedy "Balls Out: Gary the Tennis Coach," and the 2015 road comedy "Vacation."
TV Appearances, Theater, and Music
In 1985 and 1986, Quaid appeared in the late-night show "Saturday Night Live." His other TV appearances were in the CBS sitcom "Davis Rules" in 1991 and 1992, and the short-lived TV series "The Brotherhood of Poland, New Hampshire" in 2003. His performance in the CBS miniseries "Elvis" (2005) saw him nominated for an Emmy Award, a Golden Globe Award, and several other awards. Quaid also lent his voice to Colonel Sanders in TV commercials for the world's second-largest fast food and restaurant chain, Kentucky Fried Chicken (KFC).
In 2004, Randy played Frank in Sam Shepard's play "The God of Hell," which was performed at New York's Actors Studio Drama School. He also performed in the play "True West" and the Western-themed adaptation of W. Shakespeare's "The Merry Wives of Windsor" entitled "Lone Star Love."
Quaid has tried his hand at music with the band Randy Quaid and The Fugitives, which recorded its first single, "Star Whackers," in early 2011.
Awards and Nominations
Out of the 26 awards he's been nominated for, Quaid has won eight. He was nominated for an Oscar for Best Actor in a Supporting Role for his performance in "The Last Detail" in 1974. He received a Golden Globe Award for his performance in "LBJ: The Early Years" in 1988, and a Satellite Award for his performance in "Elvis" in 2005. Moreover, he has won two Western Heritage Awards for his performances in "The Last Ride of the Dalton Gang" in 1980 and "Purgatory" in 2000. The Texan actor has been nominated for three Primetime Emmy Awards for his performances in "A Streetcar Named Desire" in 1984, "LBJ: The Early Years" in 1987, and "Elvis" in 2005. He is also a three-time Golden Globe Award nominee.
Quaid received a star on the Hollywood Walk of Fame in 2003.
Quaid joined Twitter in 2015 and is currently followed by around 850,000 fans (@RandyRRQuaid).
Chris McMillan cut my hair today what do we think? Or do you not care? pic.twitter.com/SPanpQXt3d

— Randy Quaid (@RandyRRQuaid) February 4, 2021
Personal Life
Quaid walked the aisle with the former American model Ella Jolly, in May 1980. They welcomed a daughter named Amanda Marie on 29 May 1983, but the couple separated in September 1986, and their divorce was finalized in August 1989. In 1987, Quaid met the Canadian-American actress and film director, Evi Motolanez, on the set of the movie "Bloodhounds of Broadway." Evi is famously known for directing and producing the films "Star Whackers" and "The Debtors." After dating for two years, the duo exchanged vows on 5 October 1987, and are still married.
Legal Issues
In 2006, Randy sued the producers of the "Brokeback Mountain" film for misrepresenting it as a low-budget project to procure his acting services at low rates. He later dropped the $10 million low-pay lawsuit, stating that they'd reached an agreement with the film's producers. In 2009, Randy and his wife were arrested after allegedly defrauding a Santa Barbara innkeeper of $10,000 by using an invalid credit card. The duo was later released on bail, and their case was shortly afterward dismissed for lack of evidence.
After failing to show up in court to be tried for felony vandalism charges (they had been occupying a guesthouse of their former Santa Barbara-based house without permission in September 2010), Quaid and Evi fled to Canada, where they sought asylum protection under the Immigration and Refugee Protection Act of Canada, claiming that their lives were in danger because they were being hunted by a nefarious US group they described as 'Hollywood Star Whackers.' Quaid later sought permanent residency in the country as a spouse of a Canadian, but his request was denied in January 2013.
However, he continued to live in Montreal, and was thereafter arrested for living in the country without the proper documentation. After he was notified that he would be deported, Quaid and his wife drove across the US-Canada border and were apprehended by US customs in Vermont. The duo was detained awaiting an extradition procedure that had been ordered by California State. Luckily, the Vermont judge found inconsistencies after reviewing their felony vandalism case, and voided the extradition request, allowing the Quaids to remain in Vermont.
Height, Weight, and Physical Appearance
Quaid is of White ethnicity and has a pair of blue eyes and light brown hair. He stands at an
impressive height of 6ft 5ins (1.96 m) and weighs approximately 245lbs (111kgs). The actor wears shoe size 12(US).
Net Worth
Quaid has accumulated most of his wealth through his acting career. In 2000, the Quaids owed over $619,000 in taxes, which saw them file for bankruptcy. The Texan actor is reportedly worth $1 million as of 2023 – his debt is more than his assets.