Who is Raymond Cruz?
American actor of Mexican descent Raymond Cruz was born under the zodiac sign Virgo on 10 September 1964, in Los Angeles, California USA. He has 97 acting credits and is perhaps still best known for playing Sniper in the 2001 crime action movie "Training Day", which starred Scott Glenn, Denzel Washington and Ethan Hawke, and was directed by Antoine Fuqua. It follows a narcotics officer as he's spending his first day working in Los Angeles with a rogue detective, and the movie won 18 of its 41 award nominations, including an Oscar win for Best Actor in a Leading Role (Denzel).
Raymond's currently shooting for the upcoming movies "Serpentine" and "Alien Vacation", as well as for the series "The Eddie Files".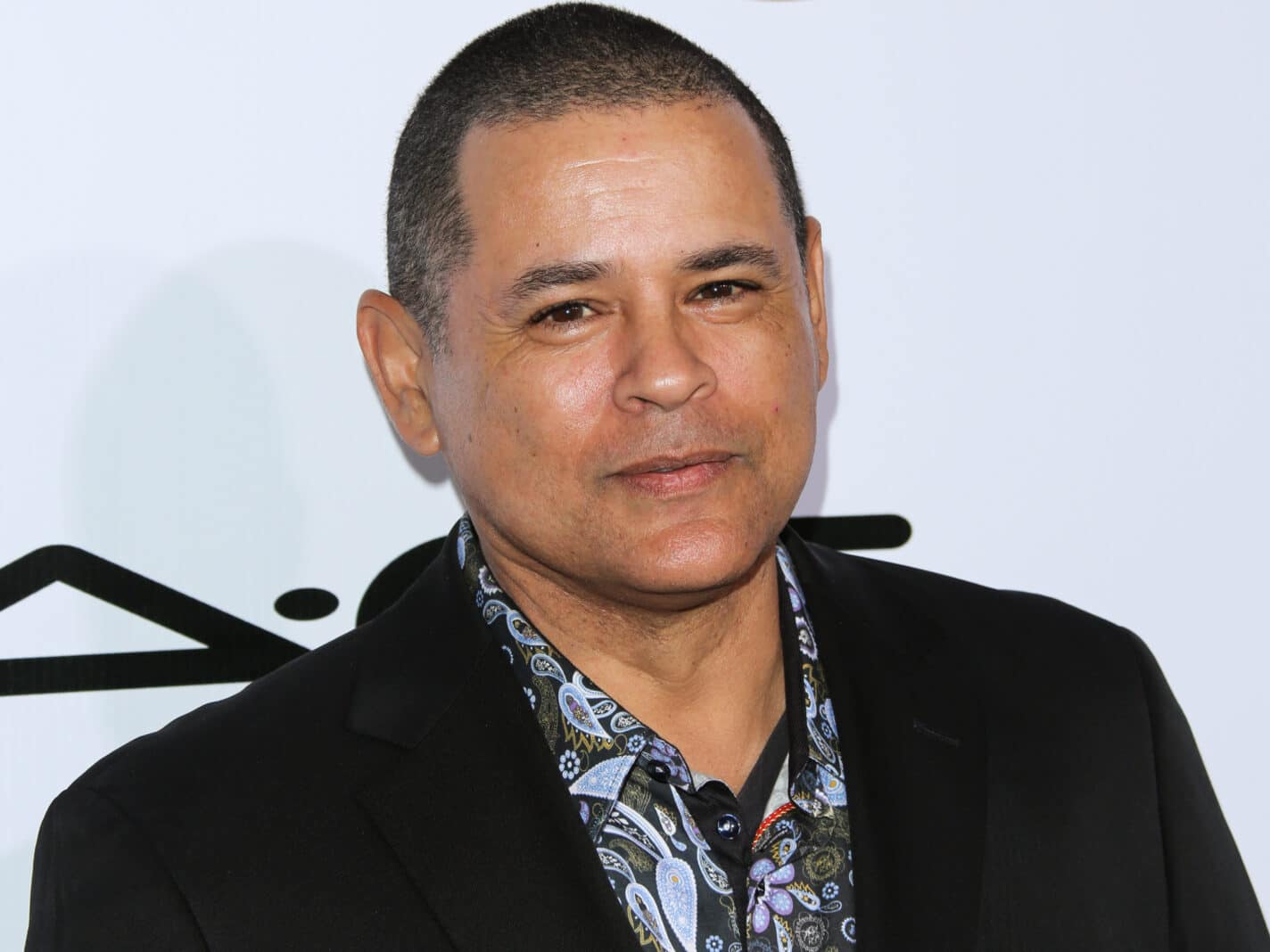 Education and early life
Raymond was raised in East Los Angeles by his parents about whom he's yet to speak in public, except revealing that he's very close to his mother; Raymond's believed to be an only child as he hasn't spoken of any siblings.
He was raised in a neighborhood which often saw gang activity, and some of Raymond's cousins were members of the street gangs Barrio South Gate and Maravilla; he was 12 when he witnessed a man being killed by a shot to the head. Raymond often saw people use various drugs, and used these experiences later on in his acting career.
He was into American literature while growing up and it helped him stay off the streets; his favorite book was "To Kill a Mockingbird" by Harper Lee.
Upon matriculating from a local high school in 1982, Raymond enrolled at East Los Angeles College, and graduated with a Bachelor's degree in 1986.
Roles in movies
Raymond's debut film role was playing Sam in the 1987 fantasy comedy "Maid to Order", which starred Beverly D'Angelo and Ally Sheedy, and was written and directed by Amy Holden Jones; it follows a spoiled rich girl who's been turned into a maid by her fairy godmother. A couple of Raymond's following roles were in the 1988 horror thriller "Twice Dead", the 1989 short drama "A Nightmare on Drug Street", and the 1990 fantasy horror comedy "Gremlins 2: The New Batch".
In 1991, he portrayed Supermarket Clerk in the popular crime mystery "Dead Again", which starred Kenneth Branagh, who also directed it. The movie follows a woman who's lost her memory and has been taken in by an orphanage in Los Angeles, and it won one of its six award nominations. Raymond could then have been seen appearing in the 1991 crime drama "Perfect Crimes", the 1993 family drama "Living and Working in Space: The Countdown Has Begun", and the 1994 crime mystery "Clear and Present Danger".
In 1996, he played Joey Six in the hit crime action "The Substitute", starring alongside William Forsythe and Tom Berenger. Directed by Robert Mandel, the film follows a mercenary who's become a substitute teacher at a local high school in Miami, Florida wanting to learn who has kidnapped his fiancé. The remainder of the decade saw Raymond appear in the 1996 action adventure thriller "The Rock", the 1997 action western "Last Stand at Saber River", and the 1999 action thriller "The Last Marshal".
He played Junior in the 2002 action thriller "Collateral Damage", which starred John Leguizamo and Arnold Schwarzenegger, and was directed by Andrew Davis. It follows a firefighter whose family's been killed by terrorists and who now wants revenge. Raymond had only a couple of other film roles in the 2000s, appearing in the 2004 crime action "My Name is Modesty: A Modesty Blaise Adventure", the 2005 crime drama "Havoc" and the 2005 western "Brothers in Arms".
In 2015, he portrayed the lead character Ariel Castro in the biographical crime drama "Cleveland Abduction", which also starred Katie Sarife and Taryn Manning, and was directed by Alex Kalymnios. It tells the story of a single mother who was the first victim of kidnapper Ariel Castro – the movie was nominated for a single award.
Raymond's three most recent film roles have been in the 2022 mystery thriller "Six Feet", and in 2023 the short crime comedy "PopCorners: Breaking Bad Super Bowl Commercial – Extended Version" and the comedy "Medellin".
Roles in TV series
Raymond's debut TV series role was playing Hal in the 1988 episode "Down to a Sunless Sea" of the crime fantasy "Beauty and the Beast", and the remainder of the '80s saw him appear in an episode of the crime action "Cagney & Lacey", the adventure comedy "CBS Schoolbreak Special" and the war drama "Vietnam War Story".
He made a guest appearance in an episode of a couple of series in the '90s, including the crime mystery "Murder, She Wrote", another crime mystery "The X-Files" and the action mystery "Cracker: Mind Over Murder".
From 2003 through 2006, Raymond portrayed Alejandro Perez in the popular drama "Nip/Tuck", which starred Julian McMahon and Dylan Walsh, and was created by Ryan Murphy. It follows the lives of two plastic surgeons with entirely different personalities, the series aired from 2003 through 2010 and won 12 of its 70 award nominations.
Raymond had his breakthrough with his portrayal of Tuco Salamanca in four episodes (2008-2009) of what many people believe to be the best series ever – the crime action "Breaking Bad". It starred Anna Gunn, Bryan Cranston and Aaron Paul, and was created by Vince Gilligan; the series follows a chemistry teacher who's decided to make and sell methamphetamine now that he's been diagnosed with cancer, it aired from 2008 through 2013, and won 155 of the 402 awards for which it was nominated.
From 2005 through 2012, Raymond played Julio Sanchez in 105 episodes of the crime mystery "The Closer", which starred J. K. Simmons and Kyra Sedgwick, and was created by James Duff. It follows the life and work of Deputy Police Chief Brenda Johnson, and the series won 11 of its 83 award nominations.
Raymond's three most recent roles in TV series have been in the 2019 episode "Something Better" of the thriller "Madam Secretary", 10 episodes of the 2021 drama "Nova Vita", and the 2023 episode "I Want Nothing But Death" of the crime thriller "Mayans M. C."
Other credits
Raymond sang the song "Delta Dawn" in the 2007 episode "The Frank Factor" of the comedy "My Name Is Earl".
He received special thanks for the 2020 drama movie "All Together Now".
Some of Raymond's most recent talk-show appearances have been in "WGN Morning News", "Entertainment Tonight Canada" and "Celebrity Page".
Awards and nominations
Raymond's won two of his 10 award nominations: he won two Imagen Foundation Awards for Best Supporting Actor in 2006 and 2009, both for his performance in "The Closer".
Some of his other nominations include a 2009 NAMIC Vision Award for Best Performance – Drama, a 2011 Imagen Foundation Award for Best Supporting Actor – Television and a 2011 Screen Actors Guild Award for Outstanding Performance by an Ensemble in a Drama Series, all for "The Closer".
Love life and wife
Raymond shies away from speaking about his love life in public, but we know that the popular actor's a married man. He and Mexican-American actress Simi Cruz (nee Mehta) exchanged vows in a small and private ceremony on 17 July 2000, attended by many of their friends and family members; she has six acting credits, and is perhaps still known best for portraying New Girl in the 1998 crime movie "Phoenix", while she and Raymond met on the set of the series "The X-Files" in 1997, as Simi was featured in the episode "El Mundo Gira".
They have no children together, widely believed to be because both Raymond and Simi wanted to focus on their careers rather than raising children, but this remains unconfirmed.
There are no other women whom Raymond's perhaps been with, that we know about; he's married to Simi Cruz as of September 2023 and doesn't have children.
Interesting facts and hobbies
Raymond's passionate about riding and building motorcycles; he spent two years working on his 1972 Moto Guzzi El Dorado police bike.
He often portrays soldiers.
Raymond seems to be enjoying the attention which he's receiving from his close to 55,000 Instagram followers; he's posted only 24 pictures onto the network, most showing him acting.
He was featured in a commercial for PopCorners as his "Breaking Bad" character Tuco.
Raymond enjoys spending his spare time with his family.
He works out at the gym several times every week, as staying in shape is important for his acting career.
Raymond's favorite food is pizza.
One of his favorite actors is Richard Gere, and some of Raymond's favorite movies include "Shall We Dance?", "The Jackal" and "The Mothman Prophecies".
Appearance and net worth
Raymond's age is 59. He has black hair and brown eyes, weighs around 165lbs (75kgs) and is 5ft 6ins (1.68m) tall.
Raymond's net worth's been estimated at over $4 million, as of September 2023.