Who is Rory McCann?
British actor Rory McCann was born in Glasgow, Scotland under the zodiac sign Taurus on 24 April 1969. He has almost 40 acting credits, and is perhaps known best for playing Sandor 'The Hound' Clegane in 38 episodes of the action adventure series "Game of Thrones", which is widely rated to be one of the best TV series of all time. It was based on the books by George R. R. Martin, starred Kit Harington, Emilia Clarke and Peter Dinklage, amongst others, and follows the lives of nine noble families, all fighting to rule over the lands of Westeros; the series aired from 2011 through 2019, and won 389 of more than 1,000 awards for which it was nominated.
Rory's currently shooting for the upcoming movies "The Damned", "Knuckles" and "Jackdaw".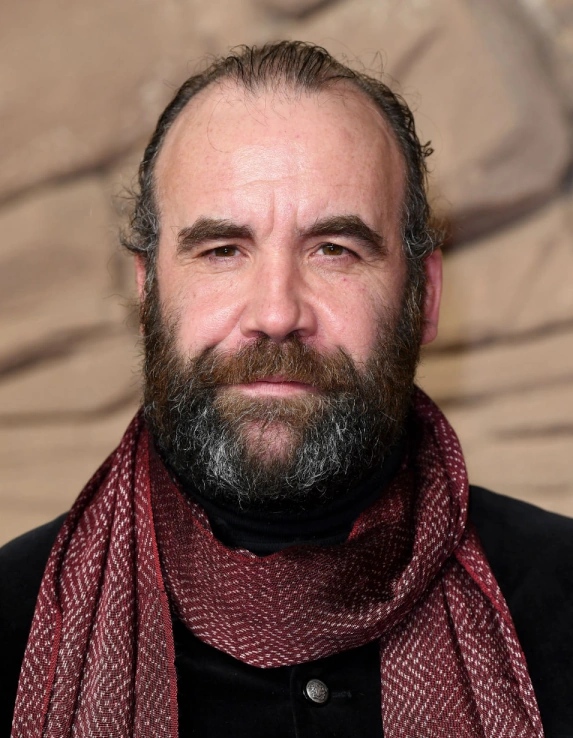 Early life and education
Rory was raised in Glasgow alongside his younger half-sister Sally-Gay McCann, born in 1972, by their parents about whom he's yet to speak in public as he respects their privacy.
Rory fell in love with acting while attending a local high school, and appeared in a couple of plays performed at the school. He matriculated in 1987, and then enrolled at Scottish School of Forestry near Inverness, from which he graduated with a Bachelor's degree in 1991.
His debut film appearance was to be in the 1988 fantasy adventure movie "Willow" but Rory was fired because he kept laughing during the takes; he then had no roles in the following 10 years, during which he worked as a carpenter, landscape gardener and bridge painter.
He began honing his acting skills at The Actor's Workshop in Glasgow in 1998.
Roles in movies
Rory's debut film role was playing Gordon in the 1999 drama "Ratcatcher", which starred Mandy Matthews and Tommy Flanagan, and was written and directed by Lynne Ramsay. It follows a naïve young man living in Glasgow in 1973, and the movie won 12 of its 18 award nominations.
Some of Rory's following roles were in the 1999 comedy "Coming Soon", the 2000 comedy "Pasty Faces" and the 2003 horror mystery "The Devil's Tattoo". Also in 2003, he portrayed Sam in the crime drama "Young Adam", which starred Tilda Swinton and Ewan McGregor, and was written and directed by David Mackenzie. It follows a young drifter who's working on a river barge, and the film won seven of its 24 award nominations. Some of Rory's roles in the remainder of the decade were in the 2004 biographical action "Alexander", the 2005 action adventure "Beowulf & Grendel" and the 2009 action adventure fantasy "Solomon Kane".
In 2011, he portrayed Soldier Commander in the action adventure fantasy "Season of the Witch", which starred Ron Perlman and Nicolas Cage, and was directed by Dominic Sena. Set in the 14th century, the film follows a group of knights who've taken a witch to a monastery, where monks have established that she might be the source of the Black Plague; the film was nominated for two awards.
In 2019, Rory played Jurgen the Brutal in the action adventure comedy "Jumanji: The Next Level", which starred Jack Black, Kevin Hart and Dwayne Johnson, and was written and directed by Jake Kasdan. It follows a group of children who've magically entered a video game, and the film won two of its 13 award nominations.
Rory's since had two film roles: he narrated the 2022 short action adventure "James Squire: Ordinary Be Damned", and voiced a supporting character in the 2022 short animated drama "Regular Rabbit".
Roles in TV series
Rory's debut TV series role was playing Bouncer in the 2000 episode "Mental Apparition Disorder" of the fantasy crime comedy "Randall & Hopkirk (Deceased)", and the same year saw him play Roger in an episode of the romantic comedy "Monarch of the Glen".
In 2002 and 2003, he played Kenny McLeod in all 12 episodes of the comedy "The Book Group", which starred Bonnie Engstrom and Anne Dudek, and follows an American girl who's formed a dysfunctional book group in Glasgow; the series won two of its five award nominations. Rory could then have been seen appearing in an episode or two of the drama "London's Burning", the crime mystery mini-series "State of Play", and the drama "Rockface".
The year 2006 saw him play Father Critchon in two episodes of the crime drama "Shameless", and in 2011, Rory was cast to play Derek Hatch in five episodes of the drama "The Jury", which starred Gerard Butler and Paul Bhattacharjee, and follows 12 members of the jury during the retrial of a man accused of murdering three people. Some of Rory's following roles were in the historical mini-series "Banished", the crime fantasy "The Irregulars" and the animated action adventure "The Legend of Vox Machina".
Familiar face? Rory McCann was #TheHound on #GameofThrones. Now he plays a convict on CBC's #Banished, tonight at 9! pic.twitter.com/aF2CSogTwu

— CBC (@CBC) July 28, 2015
Most recently, in 2022 and 2023, he voiced Megatron in 12 episodes of the animated action adventure "Transformers: Earthspark", which starred Kathreen Khavari and Zion Broadnax, and was created by Nicole Dubuc and Dale Malinowski. It follows a new species of transformers, and the series was nominated for only a single award.
Other credits
Rory received special thanks for the 2015 tragedy "Macbeth".
Some of his recent talk-show appearances have been in "Celebrity Page", "Hollywood Insider" and "Ant & Dec's DNA Journey".
Awards and nominations
Rory's won three of his 10 award nominations.
He won a 2002 BAFTA Award, Scotland for Best Television Performance, for "The Book Group", a 2019 IGN Summer Movie Award for Best TV Ensemble, for his and his colleagues' performance in "Game of Thrones" and a 2020 CinEuphoria Merit – Honorary Award, also for "Game of Thrones".
Love life and wife
Rory only occasionally speaks about his love life in public, and has revealed that he hasn't married and doesn't have children.
He enjoys leading a solitary life and some of Rory's fans believe that he has never been in a long-term relationship, but this remains unconfirmed; some have even claimed that Rory's gay and that this is why he has never been seen with a woman, but this hasn't been confirmed either.
Rory seems to be unattached as of September 2023, hasn't married and doesn't have children.
Interesting facts and hobbies
Rory's half-sister Sally's a costume designer in the film industry, and she also worked on the series "Game of Thrones".
Rory supports the Scottish Green Party.
He loves to go rock climbing, and nearly died in 1990 when he fell while climbing in Yorkshire; Rory broke multiple bones and it took him nearly a year to recover.
He was once the frontman of the band Thundersoup; he can play the mandolin, banjo, guitar and piano.
Rory attended the premiere of the movie "Beowulf & Grendel" together with Gerard Butler in Iceland in 2006, and he then lived in Iceland for a year; he also spent some time living in a tent after losing his apartment.
One of Rory's favorite actors is Russell Crowe, and some of his favorite movies include "Master and Commander: The Far Side of the World", "Cinderella Man" and "The Nice Guys".
Appearance and net worth
Rory's age is 54. He has brown hair and eyes, weighs around 220lbs (100kgs) and is 6ft 6ins (1.98m) tall.
Rory's net worth's been estimated at over $6 million, as of September 2023.