Who is Shirley Jones?
Shirley is an American actress and singer, perhaps still best known for her role as Shirley Partridge in the popular 1970s TV series "The Partridge Family". However, she won an Academy Award for her role in the film "Elmer Gantry" (1960) and has appeared in various musicals such as "Oklahoma!" and "Carousel", in addition to many other projects on which she has worked in her career.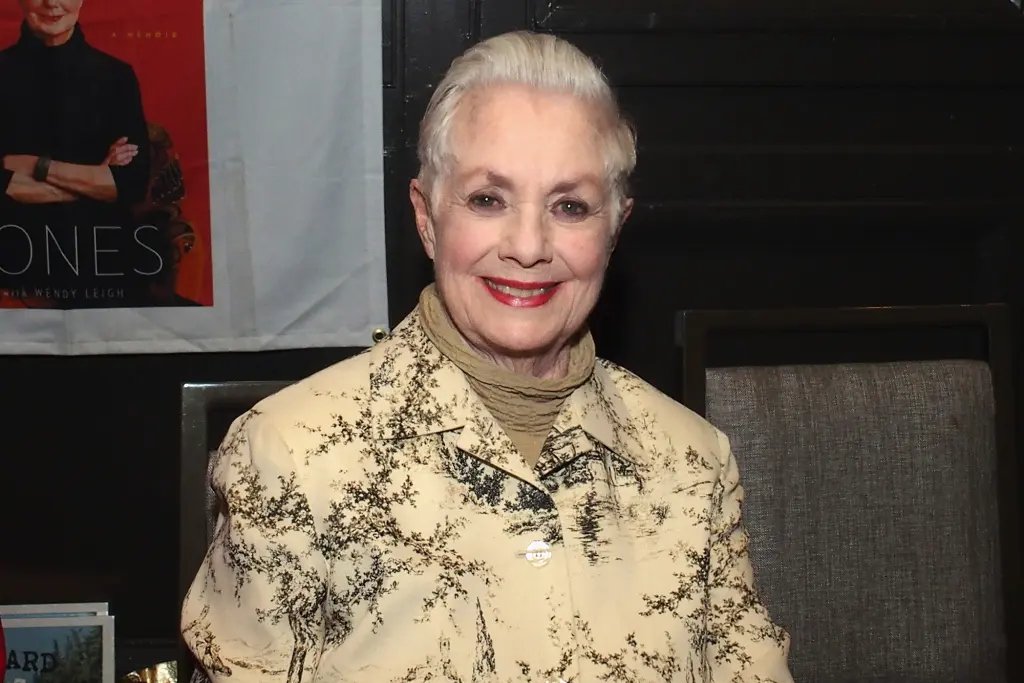 What is Shirley Jones Doing Now?
Shirley is now retired and enjoying a peaceful life with her friends and family, including as a grandmother of 13. Her last on-screen role was as Hotel Owner in the film "Forgiven This Gun4hire" in 2021.
Shirley Jones Wiki: Age, Childhood, and Education
Shirley Mae Jones was born on 31 March 1934, in Charleroi, Pennsylvania USA, the daughter of Paul Jones, owner of the Jones Brewing Company and his wife Marjorie. Raised in a Methodist home, Shirley started singing in the Methodist Church choir, and also studied voice under Ralph Lewando. The family relocated to Smithton, Pennsylvania and she went to Huntington High School in Ruffs Dale, Pennsylvania, during which Shirley participated in several high school plays.
Career Beginnings
Shirley began her career when she auditioned for an open casting call held by casting director John Fearnley, for Rodgers and Hammerstein, renowned for their musicals. Surprisingly, at the time, Jones had never heard of Rodgers and Hammerstein. Fearnley was so impressed with her talent that he rushed to fetch Richard Rodgers, who was in rehearsal across the street with an orchestra for an upcoming musical. Rodgers immediately called Oscar Hammerstein at home, and the two legendary songwriters saw tremendous potential in Jones.
As a result, she became the first and only singer to be put under a personal contract with Rodgers and Hammerstein. Her journey began with a minor role in "South Pacific", but it didn't take long for her star to rise. For her second Broadway show, "Me and Juliet", she started as a chorus girl, but later became an understudy for the lead role. Jones earned rave reviews for her performances, particularly in Chicago, setting the stage for her remarkable career in the world of entertainment.
After leaving a lasting impression on Rodgers and Hammerstein with her musically trained voice, Jones was chosen as the female lead in the 1955 film adaptation of "Oklahoma!" which marked the beginning of her film career.
Rise to Stardom
However, it was her role in "Elmer Gantry" (1960) that truly stood out, earning her an Academy Award. In this film, she portrayed a woman corrupted by the title character, played by Burt Lancaster, who later faces the consequences of his actions. The director, Richard Brooks, initially had reservations about casting her, but after witnessing her exceptional performance in the first scene, he predicted her Oscar win.
In 1962, Shirley Jones took on the role of Marian Paroo in the film "The Music Man". This musical comedy featured Robert Preston as Harold Hill, a charming con man who poses as a music professor. The story unfolds in the town of River City, Iowa, where Hill aims to deceive the townspeople with a fraudulent boys' band scheme. However, Marian Paroo, the local librarian, becomes increasingly skeptical of Hill's motives, even as she finds herself drawn to him.
Jones also worked with Ron Howard again, who had played her brother in "The Music Man", in the film "The Courtship of Eddie's Father" (1963). Additionally, she had a role in the film "Fluffy" (1965).
Before her iconic role in "The Partridge Family", Shirley starred in the 1969 film "The Happy Ending", portraying Flo Harrigan. Notably, this film marked her reunion with Jean Simmons, her co-star from "Elmer Gantry".
The Partridge Family Success
Following "The Happy Ending", Shirley Jones embarked on her memorable journey as part of the cast of "The Partridge Family", from 1970 to 1974. This musical sitcom featured her as Shirley Partridge, the matriarch of a fictional musical family, which revolved around the adventures of the Partridge Family as they traveled in their colorful bus, performing as a band.
Shirley Jones shared the screen with her talented co-stars including David Cassidy as Keith Partridge, her eldest son and the heartthrob of the show. Other key cast members included Susan Dey as Laurie Partridge, Danny Bonaduce as Danny Partridge, and Brian Forster as Chris Partridge.
"The series achieved remarkable success during its run, not only captivating audiences with its catchy tunes and family-oriented humor, but also launching David Cassidy to teenage idol status. The show's music, particularly hits such as "I Think I Love You", soared in popularity. This series left an enduring mark on pop culture, and cementing Shirley Jones' status as a beloved television star.
Happy Birthday Dear Shirley Jones! pic.twitter.com/LRAHYJUhUU

— The Partridge Family (@RetroPartridge) March 31, 2018
Continued Success and Other Projects
Following the end of "The Partridge Family" in 1974, Shirley continued her successful television career with notable appearances in several productions.
In 1975, she starred in "The Family Nobody Wanted", a TV movie in which she portrayed Helen Doss, a woman who adopts a multi-racial family.
Then in 1979 and 1980, Shirley Jones headlined the TV series "Shirley" as Shirley Miller, a widow who re-enters the workforce as an executive secretary after her husband's passing.
Shirley continued to make her mark in the entertainment industry during the 1980s. In 1982, she appeared in "The Adventures of Pollyanna", a heartwarming TV movie in which she shared the screen with Barbara Eden and Richard Mulligan. The story centered around Pollyanna, a character renowned for her optimism, who brings hope and positivity to a small town, leaving a lasting impact on its residents.
From 1983 to 1987, Shirley Jones became a prominent figure in the TV series "Hotel", with the ensemble including James Brolin, Connie Sellecca and Nathan Cook, among others. Concurrently, in 1984, she joined forces with James Garner in the film "Tank", in which she portrayed LaDonna Carey. The story followed Garner's character as he uses a military tank to create chaos in his quest to rescue his wrongfully arrested son.
The '90s
After a few years away from the industry, Shirley returned to show business in the late '90s. In 1997, she featured in "Dog's Best Friend", a heartwarming TV movie in which she shared the screen with Richard Mulligan.
In 1998, she appeared in "Melrose Place", the hit drama series known for its glamorous and dramatic portrayal of the lives of young adults in Los Angeles. She also graced "The Drew Carey Show", a beloved sitcom that followed the humorous misadventures of the titular character.
In 1999, Shirley Jones took on the role of Elly Morton in the film "Gideon", starring alongside Charlton Heston, who portrayed the central character.
Shirley Jones remained active in the entertainment industry during the early 2000s, taking on a range of roles. In 2000, she played Nurse Kervorkian in "Shriek If You Know What I Did Last Friday the Thirteenth", a comedy horror film that parodied the popular teen slasher genre.
In 2002, Shirley Jones appeared in "Manna from Heaven", in which she portrayed Bunny. In 2006, she featured in "Grandma's Boy", taking on the role of Grace. Shirley made a notable appearance in the long-running soap opera "Days of Our Lives" in 2008, as Colleen Brady, and appearing in a six episodes.
In 2009, Shirley had a role in "Family Dinner", portraying Dr. Jones in this production.
In 2011, Shirley Jones appeared in the TV movie "Venice Heat", in which she portrayed Mrs Bagwell, while three years later, she made a guest appearance in the long-running TV series "General Hospital", sharing the screen with notable actors, including Maurice Benard, Ingo Rademacher, Julie Berman and Steve Burton.
Before retiring, Shirley was seen as Ruth in the TV movie "The Irresistible Blueberry Farm", sharing the screen with Marc Blucas and Alison Sweeney. Moreover, Shirley played the role of Grandma Ryburn, alongside other actors such as Corbin Bernsen, Patrice Harris, Kendra Jain and Diego F. Salinas in the film "Eco-Teens Save The World".
Stage Career
In addition to her fantastic on-screen career, Shirley has left her mark in theaters, marked by several standout performances that left a lasting impression on audiences. It all began with her aforementioned role in "South Pacific" on Broadway in 1953.
In 1966, she tackled the iconic role of Maria in "The Sound of Music" at the Westbury Music Fair.
Stepping away from musicals, Shirley Jones ventured into the world of suspense with "Wait Until Dark" in 1967. In 1974, she contributed to the success of "On a Clear Day You Can See Forever", further solidifying her presence on the stage, while in 2012 she returned to her roots with "The Music Man" at the Sacramento Music Circus.
Net Worth
According to authoritative sources, Shirley Jones' net worth is estimated at over $5 million as of mid-2023.
Personal Life, Married, Husband, Children
She tied the knot with actor and singer Jack Cassidy on 5 August, 1956. Together, they welcomed three sons into their family, Shaun, Patrick, and Ryan. However, as time passed, Shirley and Jack's marriage faced challenges, leading to their divorce in 1975. While married, Shirley was stepmother to David Cassidy.
Jones found love once again, when she married actor and comedian Marty Ingels on 13 November 1977. Their relationship was not only a personal union but also a creative one, as they collaborated on writing an autobiography entitled "Shirley & Marty: An Unlikely Love Story". Their marriage persisted until the unfortunate passing of Marty Ingels from a stroke on 21 October 2015.
One of her notable friendships was with her co-star frequent Gordon MacRae and his ex-wife Sheila; their bond was so significant that MacRae was named the godfather of her first son. During her time working alongside Gordon MacRae in productions such as"Oklahoma!" and "Carousel", Shirley Jones confessed to having a crush on him.
However, Shirley Jones' personal life also saw its share of challenges and heartbreak. On 11 December 1976, after declining an offer of reconciliation from her ex-husband Jack Cassidy, she received the devastating news of Cassidy's tragic death in a fire.