For almost a decade, Skyler Joy has been actively appearing in TV series, movies and short films, but it was her portrayal of Gidget in the drama series "P-Valley" which brought her to the spotlight.
Though Skyler's appearances slowly decreased in the second season of "P-Valley", she's been quite busy these days with other projects and personal endeavors. For a start, in early 2023 she welcomed her first child and is now living as a new mother in San Diego, California, where she also has a coffee shop named Joy Coffee.
It's unclear when Skyler will return to the small screen or what the future of "P-Valley" will be, but there are lots of other things to be learned about her career, and personal life. Keep reading to learn more about Skyler Joy!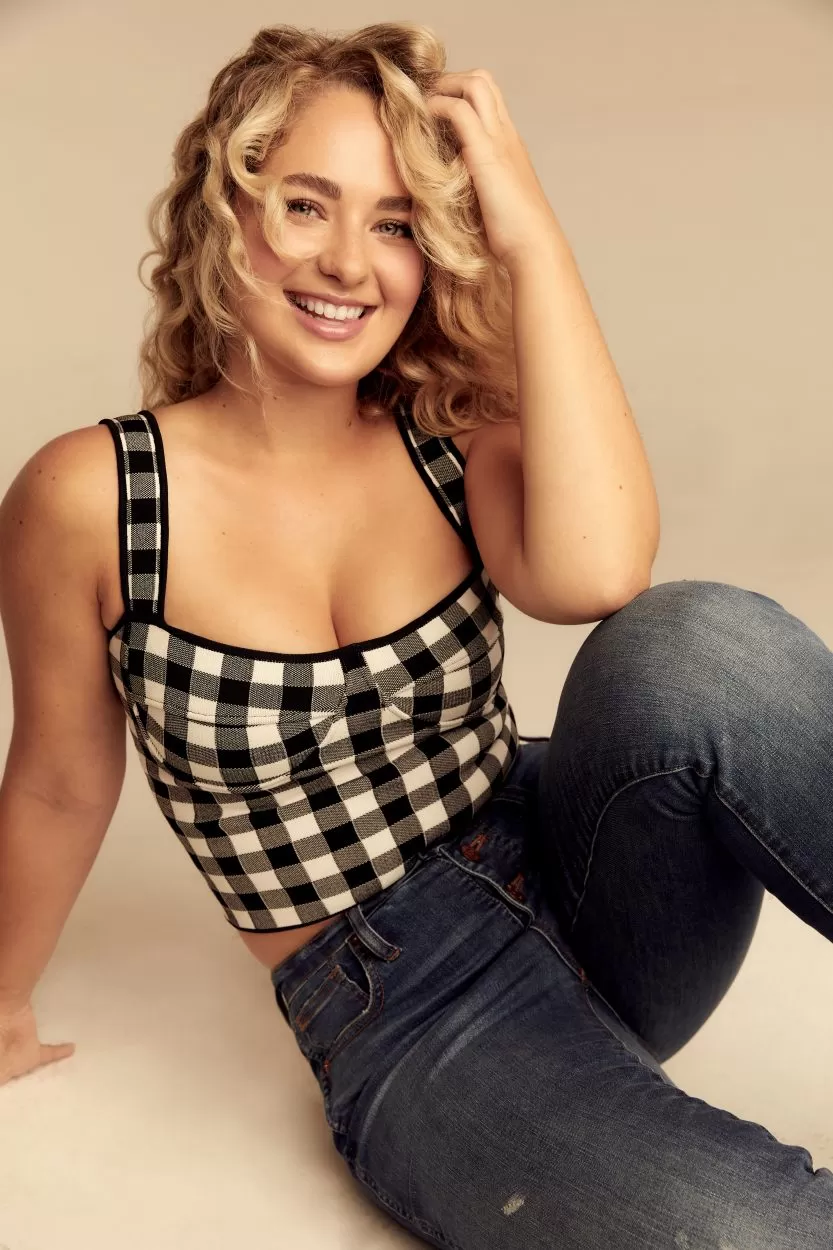 Early Life
Skyler Joy was born on 16 November 1996 in Chicago, Illinois USA, but grew up on the small island of Ketchikan, in Alaska. Her earliest memory related to acting was from when she was five years old and saw her older brother acting in the musical "Annie", an event which awakened Skyler's desire to be on stage.
Despite her young age at the time, Skyler never forgot about acting, and enrolled at a summer acting camp at six years old. Though the opportunities to get acting roles in such a small town were scarce, Skyler took every chance she had to develop her skills, by taking part in school plays and art shows.
Skyler also developed an interest in dancing, and eventually enrolled in a dance club at high school, though her experience back then wasn't as pleasant as she hoped. According to a YouTube video she shared in 2017, her dance captain developed a distaste for her and bullied her, successfully alienating Skyler from her teammates and other friends. That incident was so traumatic for Skyler that it made her afraid of going to school for a while.
Skyler matriculated from high school at 16 years old, but was excluded from the ceremony for owing credits for a math test, leaving her with another bittersweet taste related to her time in high school.
Beginnings
Despite the bad experiences left by her early education, Skyler Joy wasn't ready to leave her dreams forgotten. Right after finishing high school, Skyler was prompted by her parents to take a job at a local coffee shop, saving enough money before she was legally allowed to move out of Alaska at 18 years old.
The first place Skyler went to work after leaving her native town was Atlanta, Georgia. She had chosen that city instead of Los Angeles, given how the filming and TV industry there was easier to get into than Hollywood's. She wasn't wrong though, as in 2014 Skyler debuted  as an extra in the movie "22 Jump Street", followed by a couple of years of inactivity.
In 2016, Skyler got her first credited role as Julia in the horror movie "Crazy Lake", followed by her debut as a TV actress in two episodes of the series "The (Misguided) Adventures Of Daniel & Bradley" and appeared in the short film "Make It Home".
Those early years of Skyler's career were defined by her roles in several procedural crime shows, including "Murder Calls", "Homicide Hunter" and "Your Worst Nightmare", on top of other horror movies. As Skyler jokingly recalled during an interview with "The Man Cave Chronicles", she had the face which made producers think they wanted to 'kill her in this movie'.
Rise To Fame
After appearing in several crime shows, it was time for Skyler Joy to shine. She eventually moved out of Atlanta to Los Angeles, landing her most memorable role to date in the drama series "P-Valley", which premiered in 2020 on the network STARZ.
Skyler's character Gidget plays a major role in the first season of the series given her connection with her fellow dancers at The Pynk, where most of the story unfolds. Before landing the role, Skyler had a bit of experience at pole dancing, which came in handy at getting the job. Nonetheless, both Skyler and her fellow actresses had to train hard during pre-production time to dominate the art, as she revealed in an interview with Hollywood Life.
It's almost #PValley Timmmeeee!! Are ya'll ready for the finale!? 🤑#gidget #STARZ pic.twitter.com/EN9V80CGFb

— Skyler Joy (@SkylerJoy) September 5, 2020
What drew Skyler to the role of Gidget was how interesting the characters and the story of "P-Valley" were. Just as she affirmed in an interview with "The Cave Man Chronicles", the script immediately caught her attention when she first auditioned given how 'well written' and 'different' it was from everything else she had done before.
Besides "P-Valley", Skyler landed another main role in the 2022 movie "Dog", starring Channing Tatum.
Did She Leave "P-Valley"?
As one of the main characters of "P-Valley"s first season, Gidget did a great job at earning the hearts of the audiences. However, by the time the show premiered its second season in 2022, Gidget was shockingly missing from the first episodes, only to briefly appear in the fourth and fifth episodes, before disappearing from the show for good.
That being said, Skyler's character Gidget seemed to have taken a different route than her fellow dancers at the club, going away from Mississippi to Texas for an indefinite time. However, neither Skyler nor the show's production has officially announced her exit from the show, which could mean that Gidget could make a comeback, as long as the script allows her to.
Regarding the future of the show, no third season of "P-Valley" has been announced to date, despite the impressive ratings and positive reception the show received during its two seasons.
Personal Life
In February 2023, Skyler Joy and her fiancé Liam Samuel Watkins welcomed their first son, as seen in the many Instagram posts shared by Skyler. The couple had been dating for several years, as had first moved in together in 2019, before becoming engaged in 2022.
Skyler has been open about her struggles throughout the years, revealing in 2023 that she had a complicated relationship with her father, who had recently passed away. Also, in 2017 Skyler revealed she had been targeted by a human traffic mafia which had offered her fake modeling jobs.
The incident had happened years before she revealed the story on the internet, but the culprit had already been caught at the time, and was sentenced to 33 years in prison.
Net Worth & Appearance
Skyler Joy has an estimated net worth of $250,000, taking into account her career as an actress, and the earnings she's made through her business Joy Coffee, which opened in 2021 in San Francisco.
Skyler is a Caucasian woman with green eyes and natural blonde hair. Her weight is unknown, but she's 5ft 2ins (1.57m) tall.