Who is Stacy Martin?
British-French actress Stacy Martin was born under the zodiac sign Pisces in Paris, France, on 20 March 1990. She has 33 acting credits, and is perhaps known best for starring as Young Joe in the 2013 drama "Nymphomaniac: Vol. I", which also starred Stellan Skarsgard and Charlotte Gainsbourg, and which Lars von Trier wrote and directed. It follows the life of a nymphomaniac woman, and the film won 14 of its 44 award nominations.
Stacy's currently shooting for the upcoming movies "The Brutalist" and "Halo of Stars".
Education and early life
Stacy was raised in Paris by her British mother Annette and French father Rene Martin, thus her dual citizenship; she's believed not to have siblings as she hasn't spoken of any.
The family moved to Tokyo, Japan when Stacy was seven, and returned to Paris when she was 13. She studied at a local high school and appeared in a number of school plays during her four years there, while Stacy also enjoyed taking piano lessons and singing.
Upon matriculating in 2008, she moved to London, England and enrolled at College of Communication of the University of the Arts, London, from which she graduated with a Bachelor's degree in 2012.
Stacy then honed her acting skills at the Actors' Temple, learning the Meisner technique.
Roles in movies
Stacy's next film role was playing Girl in the 2013 music video "Hebronix: Viral", and the same year saw her reprise her role as Young Joe in the drama "Nymphomaniac: Vol. II", which won 14 of its 43 award nominations.
In 2015, Stacy portrayed Young Dora in the popular fantasy horror "Tale of Tales", which starred Vincent Cassel and Salma Hayek, and was written and directed by Matteo Garrone. It's a compilation of short films inspired by Giambattista Basile's fairytales, and the movie won 21 of its 36 award nominations. Also in 2015, Stacy appeared in the crime mystery "The Lady in the Car with Glasses and a Gun", the thriller "Taj Mahal", and the drama "The Childhood of a Leader".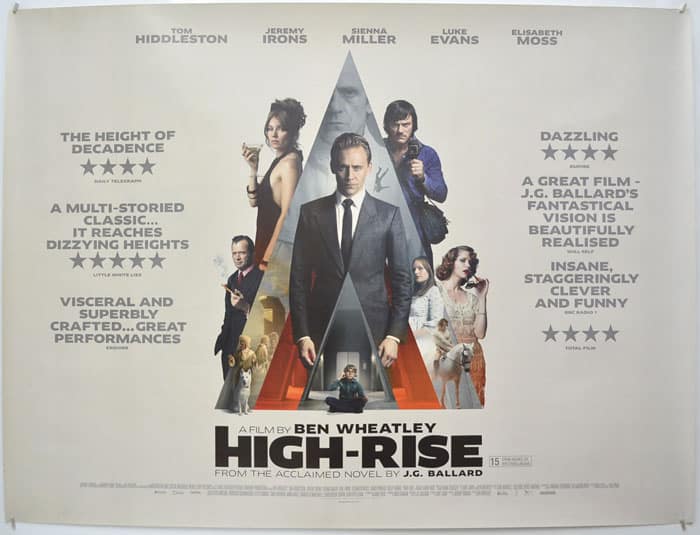 She portrayed Fay in the hit 2015 science fiction "High-Rise", which starred Jeremy Irons and Tom Hiddleston, and was directed by Ben Wheatley. The film follows the lives of residents of a tower block, and it won six of its 20 award nominations. Stacy could then have been seen appearing in the 2015 drama "Winter", the 2016 short musical "The Hope You Promised Love", and the 2017 biographical comedy "Godard Mon Amour".
Also in 2017, she portrayed Nancy Getty's Secretary in the biographical crime drama "All the Money in the World", which starred Christopher Plummer and Michelle Williams, and was directed by Ridley Scott. It tells the true story of the kidnapping of 16 years old John Paul Getty III, grandson of billionaire Jean Paul Getty: the movie was nominated for 15 awards, including an Oscar for Best Performance by an Actor in a Supporting Role.
In 2018, Stacy starred as Ella in the crime drama "Treat Me Like Fire", which also starred Bruno Wolkowitch and Tahar Rahim, and was written and directed by Marie Monge. It follows Abel and Ella who've fallen in love in Paris and the film was nominated for two awards. Some of Stacy's following roles were in the 2019 historical romantic drama "Casanova, Last Love", the 2019 short western "Salt Wound" and the 2020 horror mystery thriller "The Night House".
Most recently, in 2023, Stacy starred as Renee Monchaty in the biographical romantic drama "Bonnard, Pierre et Marthe", which also starred Vincent Macaigne and Cecile de France, and was written and directed by Martin Provost. It follows the lives of renowned French painters Marthe Bonnard and her husband Pierre.
Roles in TV series
Stacy's appeared in only a single TV series: she played the supporting character Juliette Voclain in three episodes of the 2021 crime thriller mini-series "The Serpent", which starred Billy Howle, Jenna Coleman and Tahar Rahim, and tells the true story of thief and murderer Charles Sobhraj; the mini-series was nominated for 13 awards, including two BAFTAs for Costume Design and Production Design.
Other credits
Stacy worked as a production assistant on the 2014 short movie "Anagram".
She sang the song "Wrapped Up" in the 2018 musical film "Vox Lux".
Some of Stacy's most recent talk-show appearances have been in "Distraction Pieces Podcast", "Girls on Film" and "Cannes Film Festival".
Awards and nominations
Stacy was nominated for a 2014 Bodil Award for Best Actress, and a 2015 Danish Film Award for Best Supporting Actress, for her performances in "Nymphomaniac: Vol. I" and its sequel.
Love life and relationships
Stacy's keeping her love life away from media and we thus know about only a single man whom she's been with. She and British singer-songwriter, painter and actor Daniel Blumberg have been together since 2014; he was the founding member and frontman of the Indie band Cajun Dance Party, playing with them from 2005 through 2009, then spent the following four years as the guitarist of the Indie rock 'n' roll band Yuck.
Daniel's debut studio album "Minus" came out in May 2018, and his second album "On&On" followed on 31 July 2020.
There are today rumors circulating the internet, claiming that Stacy and Daniel have recently become engaged, as they've been spotted apparently shopping for engagement rings, but this hasn't been addressed be them.
Stacy's in a relationship with Daniel Blumberg as of September 2023, hasn't married and doesn't have children.
📸 Stacy Martin for The Fall (Issue 2 – 2018) – https://t.co/y7ZddAgXAM #StacyMartin pic.twitter.com/rcbIbWIzXs

— Stacy Martin Fan (@StacyMartinNet) May 4, 2018
Interesting facts and hobbies
Stacy's also done some modelling work, most notably posing for the Miu Miu 2014 and 2015 campaigns, and Rag & Bone's 2014/2015 campaign.
She was a member of the jury at the 76th Venice Film Festival in 2019.
Stacy's fluent in both English and French, and learned some Japanese during the six years that she lived there.
More than 92,000 people are following Stacy on Instagram today and she's posted close to 500 pictures and videos onto the network; most of these featuring her spending time with her pet dog, shooting for her movies and travelling around the world.
Stacy's a fashionista and goes shopping for clothes every day.
She enjoys playing various sports, including tennis and badminton.
One of Stacy's favorite actresses is Emma Thompson, and some of her favorite films include "The Remains of the Day", "Much Ado About Nothing", and "In the Name of the Father".
Appearance and net worth
Stacy's age is 33. She has brown hair and eyes, weighs around 135lbs (62kgs) and is 5ft 8ins (1.73m) tall.
Stacy's net worth's been estimated at over $400,000, as of September 2023.