Who is Vinnie Jones?
British actor, former professional soccer player and TV presenter Vincent Peter 'Vinnie' Jones was born in Watford, Hertfordshire, England, on 5 January 1965, making his zodiac sign Capricorn. He's perhaps known best for his acting career; Vinnie has more than 100 acting credits but is probably still known best for playing Bullet-Tooth Tony in the 2000 crime comedy movie "Snatch", which starred Jason Statham and Brad Pitt, and was written and directed by Guy Ritchie. It follows a group of people as they're searching for a stolen diamond, and the movie won four of its 11 award nominations.
Vinnie's today highly active in the film industry, and is currently shooting for the upcoming series "The Gentlemen".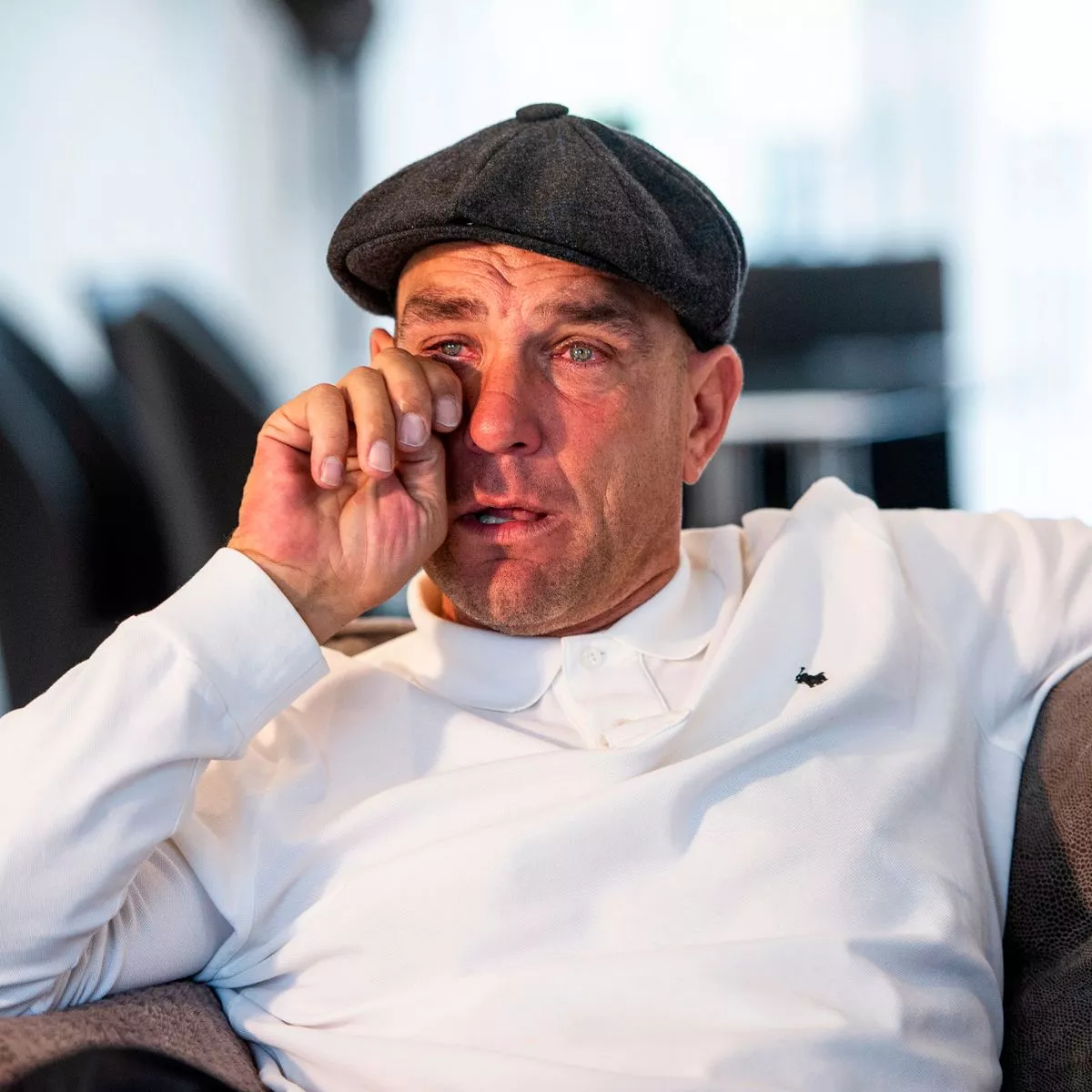 Education and early life
Vinnie was raised in Watford by his father Peter Jones who was a gamekeeper, and mother Glenda (nee Harris) who was a housewife; Vinnie's believed to be an only child, as he hasn't spoken of having siblings.
He began playing soccer while attending an elementary school in nearby Bedmond, and was the team's captain. Vinnie progressed to high school in 1979 and continued playing soccer during his time there, while he also played for Bedmond's local soccer team.
He matriculated in 1983 and then chose to focus on his career rather than to enroll at college.
Soccer career
Vinnie was 19 when he signed a semi-professional contract in 1984, with Wealdstone of the Alliance Premier League; as soccer wasn't enough to financially support himself, Vinnie also worked on construction sites as a hod carrier.
He spent a season playing for the Swedish team IFK Holmsund in 1986, and helped lead them to the Division 3 Mellersta Norrland title.
Vinnie signed with Wimbledon of the English First Division in 1986, and scored a goal during his second match with them on 29 November 1986, beating Manchester United 1-0. They went on to win the 1988 FA Cup, defeating Liverpool 1-0 in the final.
He was transferred to Leeds United in June 1989 and the team won the Second Division, thus being promoted to the First Division in the following year.
In September 1990, Vinnie signed with Sheffield United and scored two goals in 35 matches with them.
A REMINDER:

Paul Gascoigne and Vinnie Jones (@VinnieJones65) tangle in a Tottenham vs Sheffield United game in 1990 #THFC #SUFC pic.twitter.com/Es8Vzln6tD

— Football Remind (@FootballRemind) December 17, 2020
On 30 August 1991, he was transferred to Chelsea and scored his first goal in a 2-0 win against Aston Villa on 18 September 1991; Vinnie played 52 matches with Chelsea, scoring seven goals.
He joined Wimbledon once again for the 1992-1993 season, and stayed with them until he joined Queens Park Rangers in 1998, as both a player and coach; Vinnie retired from soccer at the end of the year; he was known primarily as a tough tackling defender, not as a goal scorer
Because Vinnie's mother was Welsh, he was also allowed to play for the Wales national team; he played his first match on 14 December 1994, which Wales lost at home 3-0 to Bulgaria. He played nine matches for Wales, the final on 29 March 1997, which the national team lost 2-1 to Belgium.
Roles in TV series
Vinnie's debut TV series appearance was in the 1993 episode "Great Socks" of the comedy "Sean's Show", and the year 1996 saw him appear in the episode "On the Nail" of the crime drama "Ellington".
His following role came in 2005, when cast to appear in the episode "Ross Kemp & Vinnie Jones" of the comedy "Extras", which starred Ricky Gervais and Ashley Jensen, and was also created by Ricky; it follows an actor who's been reduced to an extra, the series aired from 2005 through 2007 and won 16 of its 62 award nominations. Vinnie had only one other role in the remainder of the 2000s, portraying Karl Stromberg in the 2010 episode "Chuck Versus the Three Words" of the action comedy "Chuck".
The year 2011 saw him portray Dominic Raoul in six episodes of the action "The Cape", which starred Keith David and David Lyons, and was created by Tom Wheeler. It follows a police officer who's been framed for murder and has now become the superhero The Cape; the series was nominated for only a single award. In 2013, Vinnie played Colonel Sebastian Moran in two episodes of the crime mystery "Elementary", and was then cast to appear in an episode of the mystery crime comedy "Psych", the adventure "The Musketeers", and the drama "Mind Games".
In 2015 and 2016, he starred as King Gareth in all 18 episodes of the adventure fantasy comedy "Galavant", which also starred Timothy Omundson and Joshua Sasse, and was created by Dan Fogelman. It follows a knight on a quest for love, and the series was nominated for four awards.
Vinnie's three most recent TV series roles have been in nine episodes of the action crime adventure "Arrow" from 2015 through 2018, the 2019 episode "A Bloody Brilliant Plan" of the crime action "NCIS: Los Angeles", and eight episodes of the 2021 crime mystery "Law & Order: Organized Crime".
Roles in movies
Vinnie's debut film role was portraying Big Chris in the critically acclaimed 1998 action crime comedy movie "Lock, Stock and Two Smoking Barrels", which starred Dexter Fletcher and Jason Flemyng, and was written and directed by Guy Ritchie. It follows Eddy who's persuaded his three friends to give him money so that he could play poker, but now that he's lost, his 'friend' Harry's given him a week to pay him back 500,000 pounds; the movie won 13 of its 21 award nominations.
Some of Vinnies' following roles were in the 2000 action crime thriller "Gone in 60 Seconds", the 2001 action crime thriller "Swordfish" and the 2004 crime comedy "The Big Bounce". In 2006, he portrayed Cain Marko in the action science fiction adventure "X-Men: The Last Stand", which starred Patrick Stewart and Hugh Jackman, and was directed by Brett Ratner. It follows the human government who've found a cure for mutations, but Jean Gray's now become the Phoenix and has allied with Magneto; the film won seven of its 47 award nominations. Some of Vinnie's notable performances in the remainder of the 2000s were in the 2007 sports comedy "7-10 Split", the 2008 mystery horror thriller "The Midnight Meat Train" and the 2010 thriller "Inversion".
In 2013, he played Drake in the hit action thriller "Escape Plan", which starred Arnold Schwarzenegger and Sylvester Stallone, and was directed by Mikael Hafstrom. It follows a man who's been incarcerated at the world's most secret and secure jail, while he's now trying to escape; the film was nominated for two awards.
Vinnie's three most recent film roles have been in the 2021 crime action "Rise of the Footsoldier: Origins", the 2021 crime comedy "The Bezonians", and the 2022 action "Bullet Proof", all lead roles.
Other credits
Vinnie produced the 2015 crime thriller movie "The Big Ugly", in which he also starred, and which won seven of its 20 award nominations.
He's received five special thanks, some of which are for the 2013 documentary film "Company of Heroes: Fabricating World War 2", the 2013 documentary movie "In the Trenches: Filming Company of Heroes" and the 2018 episode "The Last Stand" of the short mini-series "X-Men Mondays".
Some of Vinnie's recent talk-show and game-show appearances have been in "Fever Pitch: The Rise of the Premier League", "The Masked Singer Australia" and "Pub Talk".
Awards and nominations
Vinnie's won seven of his 12 award nominations. Some of his wins include a 1999 Empire Award for Best Debut, for "Lock, Stock and Two Smoking Barrels", a 2008 Action on Film International Film Festival Award for Best Supporting Actor, for "Strength and Honour" and a 2020 British Film Festival Award for Best Stunt Performing Actors (Unisex) for "I Am Vengeance: Retaliation".
Love life and marriage
Vinnie rarely speaks about his love life in public, but it's widely known that he was a married man. He met his future wife Tanya Terry when they were both 12-year-old neighbors in Watford. They exchanged vows in a private ceremony on 25 June 1994, when Vinnie was 29; this was Tanya's second marriage, as she'd previously been married to British professional soccer player Steven Graham Terry, with whom she had a daughter.
Tanya gave birth to her and Vinnie's son Aaron Ellison-Jones in 1991 (three years before they married), and Aaron matriculated from the Army Foundation College in 2008; he then joined the British Army regiment Blues and Royals.
Vinnie received skin cancer treatment in November 2013; his wife was later also diagnosed with cancer, which spread to her brain in 2018. Vinnie was by her side when she died from cancer on 6 July 2019, and he later stated in an interview that he would never marry again.
Vinnie seems to be unattached as of August 2023, was married to the late Tanya Terry and has a son with her.
Interesting facts and hobbies
Vinnie still today holds the record for the quickest yellow-carded player in a professional soccer match, as he was booked three seconds into the match.
He once caused a fight on a Virgin Atlantic flight to Tokyo, Japan, and has since been banned from flying on the airline.
One of Vinnie's closest friends is British actor and stuntman Jason Statham.
He hasn't been drinking alcohol since 2012.
Vinnie supports the British Conservative Party.
He was convicted of criminal damage and assault occasioning actual bodily harm after attacking a neighbor in June 1998. Vinnie was also convicted of threatening behaviour and assault on an aircraft after the Virgin Atlantic incident in December 2003, and was ordered to complete 80 hours of community service.
One of his favorite actors is Cillian Murphy, and some of his favorite TV series include "Peaky Blinders", "A World of Calm" and "The Irish Revolution".
Appearance and net worth
Vinnie's age is 58. He has brown hair and blue eyes, is 6ft 1in (1.85m) tall and weighs around 210lbs (94kgs).
Vinnie's net worth's been estimated at over $10 million, as of August 2023.