Family & Early Years
Child actress Felisita Leon "YaYa" Gosselin was born on 26th January 2009, in Dallas, Texas, USA. As there's little available information regarding YaYa's father, some netizens assume that the brunette and her two younger sisters are being raised in a single-parent household by their mother Monica Mendez-Gosselin.
However, this is erroneous information. YaYa's father, Tyler Gosselin, appears in plenty of Monica's Instagram photos, such as an August 2023 selfie of a romantic date night which she captioned "mom & dad". Monica previously revealed that they married in 2007 after dating for two years. Although Tyler's social media profile is private and he has less than 500 followers, Monica has a following of almost 10,000, and appears to have been working in showbiz for a while as a headshots photographer.
It's unclear who became affiliated with the entertainment industry first, but Monica has also been attempting to further her youngest daughter Nicolette's career for a while. Nicolette is currently represented by Coast to Coast Talent Group, Landrum Arts LA, and The Clutts Agency. Pippa, the middle child of the family, is the only sister not involved in acting or other creative pursuits.
Sometime during YaYa's childhood, the Gosselin-Mendez family suffered the loss of Monica's father, who the photographer remembered in a heartfelt Instagram post for Father's Day. "We suddenly lost this pillar in our lives," she wrote alongside a photo of her father and husband. "I'm grateful for this relationship more than I can ever relate in all these words."
YaYa's unique birth name and nickname come from her great-grandmother, Felisita Chavez, believed to be an important figure in Monica's life. At three years old, YaYa began studying acting at DTV Studios and participating in stage productions at the Dallas Children's Theatre. She also studied ballet and contemporary dance at the Ohlook Performing Arts Center.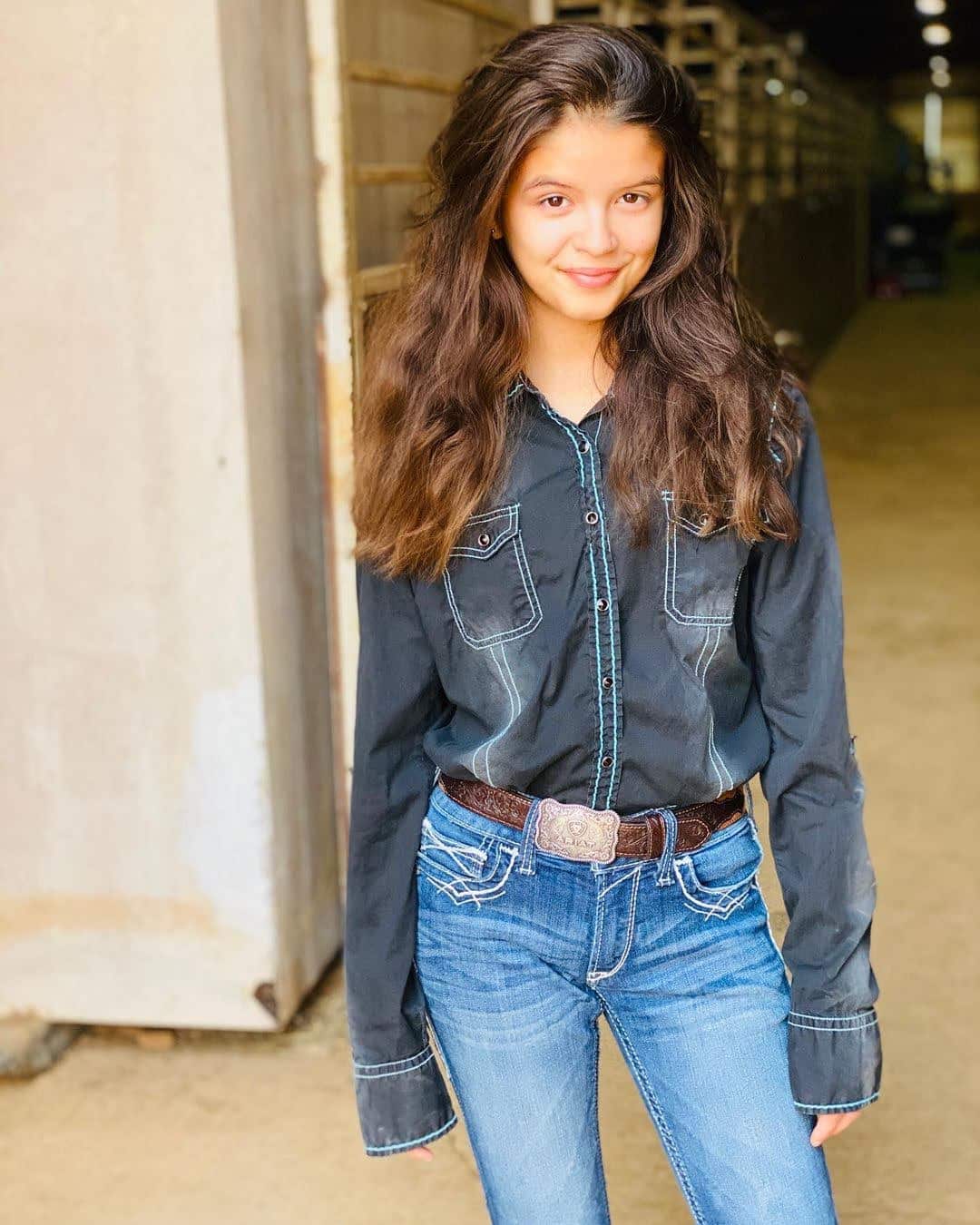 TV Career
Monica signed YaYa to an agency when she was just five years old, and the child star booked her first jobs a month later, modeling for brands such as Hasbro, Famous Footwear, and JCPenney, as well as HomePlus commercials. In 2017, she appeared in the short film "After Omelas", followed by minor appearances in the 2018 action-thriller "Peppermint" and the anthology series "The Purge", which is based on the movie franchise of the same name.
2018 has been YaYa's busiest year to date, as she also participated in three short films – "Laugh Till It Hurts", "Law and Order: Sting Unit", and "Day 13". In 2019, she played Jenny Finley in "Lord Finn" and won the Best Child Actress award at the following year's Sunny Side Up Film Festival. To date, the actress has had two recurring roles, one playing Natalia LaCroix in "FBI" and another as Graciella Padilla in "13 Reasons Why".
From 2020 to 2022, YaYa rehashed her role as Natalia in "FBI: Most Wanted", and was promoted to main cast member in the show's second and third seasons. Affectionately nicknamed Tali, Natalia is the daughter of Supervisory Special Agent Jess LaCroix and his late wife Angelyne Skye LaCroix. In 2022, the character was sent to the Beersheba Springs equestrian academy in Canada, close to her maternal grandparents. Although online sources claimed that Natalia would return to the show in a guest-starring capacity, YaYa made no appearances in season four.
In August 2019, YaYa was confirmed to be one of the new cast members in "We Can Be Heroes". The Netflix series involved a lot of stunt work which the young starlet described as 'challenging but fun'; the movie was released on Christmas Day 2020, with Natalia receiving plenty of praise for her stellar performance as Missy Moreno. In just one month, the movie was seen in 44 million households, and was successful enough for the streaming giant to order a sequel in January 2021.
Two months later, YaYa was cast in "Trans Los Angeles", a feature film celebrating the diversity of the trans community in Los Angeles. Written and directed by Kase Pena, the movie is still filming, and recently asked for trans people of all races and genders to attend a Chinatown film shoot which took place in October 2023.
It appears that the project has suffered from a lack of funding and is relying on grants and donations, as it took Kase two years to secure the sound design and sound mixing of the movie; in any case, fans of YaYa eagerly await its release, as she has one of the main roles.
Even if "Trans Los Angeles" doesn't move forward, YaYa's not hurting for work. In 2021, she played a young Jorie in the comedy-drama "Dr. Bird's Advice for Sad Poets", based on the melancholy Evan Roskos novel of the same name. Dysfunctional families, alcohol abuse, and mental disorders were just some of the topics explored in the Yaniv Raz movie, with lead actor Lucas Jade Zumman's performance being especially praised.
YaYa's most recent role was that of Sam in "Surfside Girls", an adventure mystery show aimed at children and pre-teens which was released on Apple TV+ in August 2022. In the family drama, YaYa's character and her best friend Jade (played by Miya Cech) are approached by a ghost and begin unraveling the mystery of a pirate ship and a cursed treasure which is rumored to be hidden beneath Surfside's famous Danger Point bluff.
Social Media
In August 2023, YaYa uploaded an Instagram slideshow of friendly photos with actor Cameron Deane Stewart while they shared dinner at the trendy Tom Tom Restaurant & Bar in West Hollywood. The snaps were unfortunately, misconstrued by some netizens who wondered what the 32-year-old former actor (Cameron's last project was in 2017) was doing hanging out with a young teenager.
However, YaYa's work in the entertainment industry has led to her rubbing elbows with plenty of celebrities. In the same month, she shared a selfie with actress Priyanka Chopra while attending a Jonas Brothers concert. With hundreds of thousands of followers, YaYa's profile is the most reliable page for information regarding the actress's upcoming projects; however, she has yet to announce any new jobs for the coming year.
According to YaYa's online biography, the actress is 4ft 11in (152cm) tall.