Who is Lanie Gardner?
A young and immensely talented singer, Lanie Gardner, has taken the music world by storm with her captivating voice and unique style. She gained widespread recognition and fame through social media platforms such as TikTok and YouTube. Her breakthrough moment came when she posted a cover of the Fleetwood Mac classic "Dreams" on TikTok in October 2020 – Lanie's rendition of the song went viral and garnered millions of views, thanks in part to her hauntingly beautiful voice that captured the essence of the original.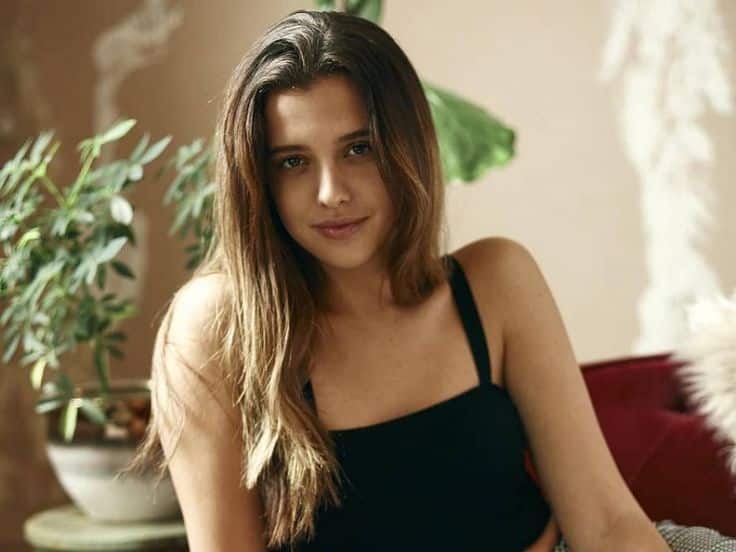 Early life, family, and education
Born under the zodiac sign of Cancer on 18 July 1999, Lanie is today aged 24 (as of October 2023). She's a native of Burnsville, North Carolina USA, holds American nationality, and comes from a family of Caucasian descent. Lanie was raised by her parents, Ashley and Rodger, alongside her three siblings, Aleigha, Brook, and Austin.
Lanie demonstrated a passion for music from a young age, and began singing at aged four, while she wrote her first song at age twelve. She honed her singing skills during childhood, and developed her distinctive style.
When it comes to her educational background, Lanie attended a local high school, and upon matriculating in 2017, enrolled at Middle Tennessee State University, from which she graduated with a BA degree in 2021.
What kind of music does she sing? Music career
Lanie's cover of "Dreams" by Fleetwood Mac not only propelled her to stardom, but also caught the attention of Mick Fleetwood himself, the drummer and point founder of Fleetwood Mac. He created his own TikTok account to join in on the viral trend, giving Lanie's cover even more visibility and recognition.
Following the viral success of her "Dreams" cover, Lanie continued to release music independently. She worked on both original songs and covers, often showcasing her talent for interpreting classic rock and pop songs with her unique, soulful voice. Her fan base grew rapidly, and Lanie gained a substantial following on various social media platforms.
Subsequently, Lanie signed with Jonas Group Entertainment Republic Records, and released her own original music, often featurig her distinctive voice, and incorporating elements of pop, rock, and soul, however, she says that she'd like to be a country singer. Some of her original tracks include "Cry", "Six Feet Deep", and "Better Luck Next Guy",  which have been well-received by her fans. In March 2023, Lanie released her single, "Roses & Wildfire", which became a huge hit. Most recently, her newest single, "Daughter of a Gun", gained over 80,000 views on YouTube in a short time.
Speaking of her self-titled YouTube channel, it's been subscribed to by nearly 500,000 people, and all of her videos combined have gained over 60 million views.
Lanie has also collaborated with other musicians and content creators on various projects, which hs allowed her to expand her reach and showcase her talent to a wider audience.
Lanie is active on social media platforms like TikTok, YouTube, Instagram, Facebook and Twitter. Her online presence has allowed her to connect with fans, share her music, and collaborate with other musicians and content creators, expanding her reach and creative horizons.
Lanie's Instagram account has been followed by more than 450,000 people, while her TikTok account has amassed over 715,000 followers, and all of her videos together have gained nearly 7.5 million likes. Lanie's official Facebook page has been followed by nearly 800,000 people, and her Twitter (X) account has gained over 30,000 followers.
Is Lanie Gardner married? About her husband
Details about Lanie's personal life, including her marital status, remain private. Her love life has been the subject of various speculations, however, Lanie stays tight-lipped about her dating history. She hasn't spoken about any man or woman with whom she might be or have been with.
Lanie was romantically linked to some of her fellow musicians, however, it seems that those were only assumptions. There have been some rumors that she has been dating a young man named Max Ranch, however, Lanie hasn't commented on this speculation.
As of October 2023, it appears that Lanie is single.
Interesting facts about Lanie Gardner
Her passion for music came from her grandfather, who was a country singer.
Lanie's cover of "Dreams", in the first 72 hours, gained over 10 million Spotify streams, catapulting Lanie to overnight fame.
After signing with Jonas Group Entertainment, Lanie was featured as an opening act on the Jonas Brothers tour.
She began uploading her first YouTube videos back in 2016.
Lanie's participated in the show "American Idol".
Lanie is known for her voice, but also, according to her fans, she's known for her natural beauty. Lanie has long, dark brown hair and hazel eyes. She's 5ft 4ins (1.63m) tall and weighs around 120lbs (55kgs).
She's into traveling, and thanks to her music career, has traveled across the US, but Lanie would like to visit Europe; her dream travel destination is Italy.
Lanie is a big fan of movies, and her favorites are romantic films such as "The Notebook", "Love, Simon", and "When Harry Met Sally". Lanie's favorite actor is Ryan Gosling, and her number one actress is Jennifer Garner.
In her spare time, Lanie likes to play piano, listen to music, or read books. One of her favorite books is "The House on Mango Street" by Sandra Cisneros. She also likes classics such as "Emma" and "Pride and Prejudice" by her favorite writer, Jane Austen.
Lanie is an animal lover, with horses being her favorite.
How rich is Lanie Gardner?
According to critics and her fans, Lanie's meteoric rise to fame, fueled by her exceptional vocal talent and social media savvy, has marked her as a notable figure in the music industry. It seems that her journey from an aspiring singer to a viral sensation underscores the power of platforms like TikTok in discovering and promoting emerging talent.
Besides fame, her talent brought her decent wealth; according to sources, as of October 2023, Lanie's net worth has been estimated at over $500,000.