Who is Angus Sampson?
Australian actor and moviemaker Angus Murray Lincoln Sampson was born under the zodiac sign Aquarius in Sydney, New South Wales Australia, on 12 February 1979. He has 74 acting credits, but is perhaps known best for playing Dennis 'Cisco' Wojciechowski, one of the lead characters in all 20 episodes of the crime mystery series "The Lincoln Lawyer", which also stars Becki Newton and Manuel Garcia-Rulfo, and was created by David E. Kelley and Ted Humphrey. It's been airing since 2022, follows the life of a lawyer, and has been nominated for a single award.
Angus is currently shooting for the upcoming movies "Next Goal Wins" and "Furiosa".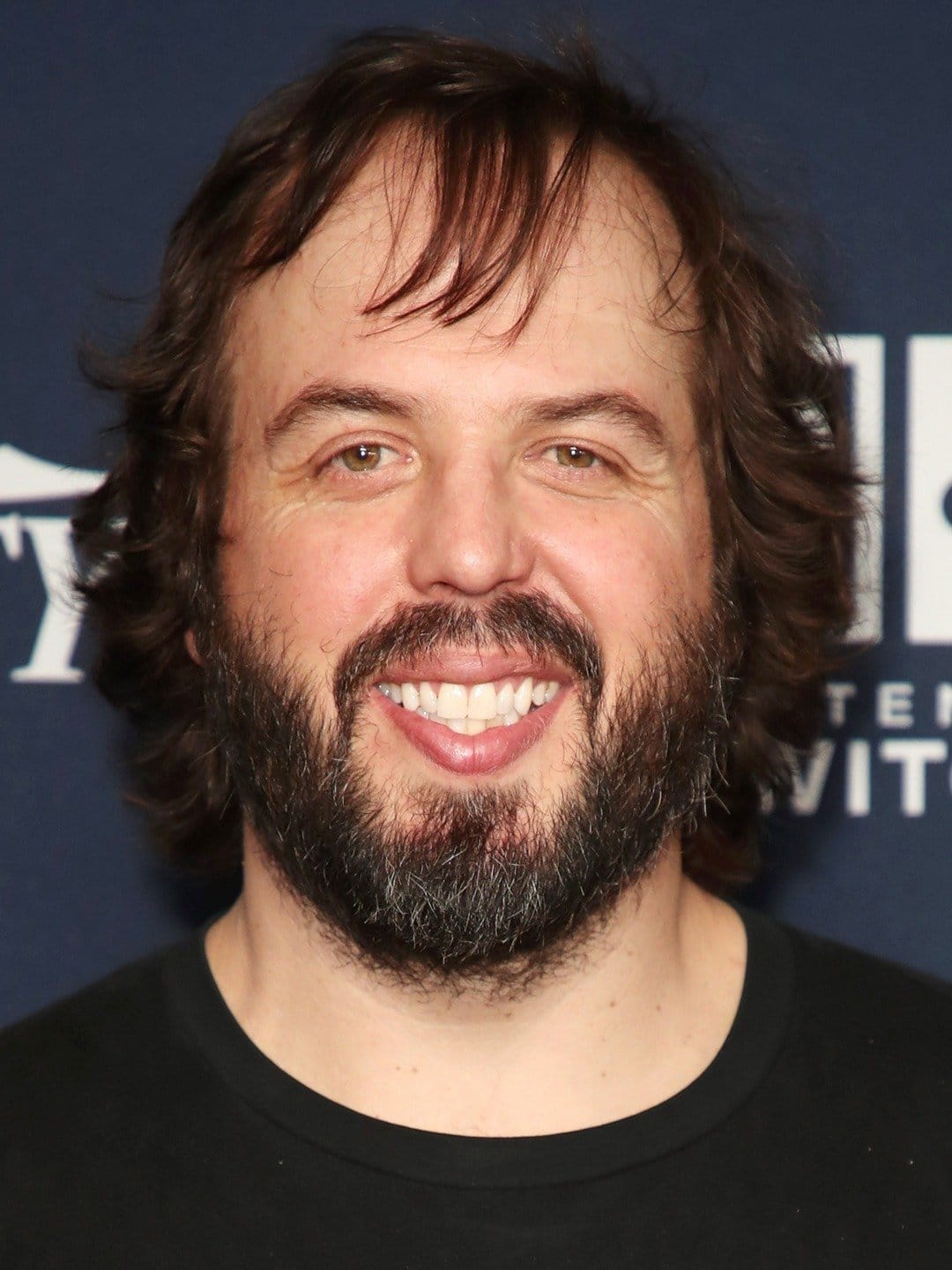 Education and early life
Angus was raised by his parents in Sydney, however, as he respects their privacy, no details have been disclosed about his mother and father; it's widely believed that they were both high school teachers, but this is yet to be confirmed by Angus. He's believed to be an only child as he hasn't spoken about having siblings.
Angus fell in love with acting while attending Trinity Grammar School in Summer Hill, Sydney, appearing in a number of school plays. He then enrolled at The Armidale School at which he became passionate about several other activities, including playing soccer, dancing and practicing creative writing.
Upon matriculating in 1997, Angus enrolled at AWARD School, from which he graduated with a Bachelor's degree in 2002.
Roles in movies
Angus' debut film role was playing Prozac in the 1998 romantic comedy "Dags", and some of his following roles were in the 1999 short thriller "Smile & Wave", the 2003 fantasy mystery horror "Darkness Falls" and the 2003 short comedy "The Referees".
In 2003, he starred as Junky in the action adventure comedy "Fat Pizza", which also starred Paul Fenech, who wrote and directed the movie; it follows the lives of people working at a suburban Sydney pizzeria. Angus could then have been seen appearing in the 2003 crime horror thriller "Razor Eaters", the 2005 comedy "You and Your Stupid Mate" and the 2006 war action "Kokoda: 39th Battalion".
In 2007, he portrayed Robber in the comedy "Rats and Cats", which starred Jason Gann and Adam Zwar, and was directed by Tony Rogers; it follows a journalist as he's writing an article about former actor Darren McWarren. Some of Angus' roles in the remainder of the 2000s were in the short comedy "The Last Supper", another short comedy "The Wake" and the short musical "Celestial Avenue".
The year 2012 saw him play Lindsay Morgan in the horror comedy "100 Bloody Acres", which starred Oliver Ackland and Paul Blackwell, and was written and directed by Cameron Cairnes and Colin Cairnes. It follows Lindsay and Reg as they're running their organic fertilizer business, and the movie won one of its seven award nominations.
Angus is also known for playing The Organic Mechanic in the critically acclaimed 2015 action science fiction adventure "Mad Max: Fury Road", which starred Charlize Theron and Tom Hardy, and was written and directed by George Miller. Set in a post-apocalyptic wasteland, the film follows a woman who's rebelled against a tyrannical ruler, and it won 245 of its 478 award nominations, including eight Oscar wins for Best Makeup and Hair, Best Costume Design and Best Production Design, amongst others.
Angus' three most recent film roles have been in the 2018 crime family drama "Benji", the 2021 action adventure fantasy "Mortal Kombat", and the 2023 mystery horror thriller "Insidious: The Red Door".
Roles in TV series
Angus' debut TV series role was playing Glenn Rossiter in the 2001 episode "Letter of the Law" of the crime action "Blue Heelers", and the following years saw him appear in an episode or two of the crime mystery "Stingers", the drama "The Secret Life of Us" and the comedy "Wilfred".
In 2008, he portrayed Michael Thorneycroft in three episodes of the popular crime action "Underbelly", which starred Caroline Craig and Paul Tassone, and follows the lives of several Australian underworld figures; the series aired from 2008 through 2013 and won 27 of its 69 award nominations. Some of Angus' following roles were in four episodes of the 2010 comedy "The Librarians", 15 episodes of the 2011 fantasy comedy "Spirited" and both episodes of the 2012 sports mini-series "Howzat! Kerry Packer's War".
In 2014, he starred as Wayne Duffy in all six episodes of the drama "Party Tricks", which also starred Rodger Corser and Asher Keddie, and was created by Michael Lucas. It follows the competition between two candidates for state premier, and the mini-series won one of its two award nominations.
Some of Angus' most recent roles in TV series have been in the 2022 episode "This Is Where the Plot Thickens" of the crime comedy "Reservation Dogs", 30 episodes of the 2022 drama "Bump", and four episodes of the 2023 animated action adventure "Koala Man" (voice role).
Ten Questions: Angus Sampson, actor, 35. http://t.co/JfvDpxqhps pic.twitter.com/xlcAkjuKNb

— The Australian (@australian) December 9, 2014
Other credits
Angus has five writing and four directing credits, and he both wrote and directed the 2009 short comedy film "The Last Supper", the 2011 short documentary movie "It's Him… Terry Lim!", and the 2014 crime comedy film "The Mule".
He received special thanks for the 2018 action science fiction thriller movie "Upgrade", the 2018 drama film "All About Nina" and the 2020 horror mystery movie "The Invisible Man".
Some of Angus' recent talk-show appearances have been in "The Playboy Morning Show", "Most Craved" and "Red Carpet Report".
Awards and nominations
Angus has been nominated for seven awards, including a 2014 Equity Ensemble Award for Outstanding Performance by an Ensemble in a Mini-series, for "Paper Giants: Magazine Wars", a 2014 Australian Academy of Cinema and Television Arts Award for Best Supporting Actor, for "100 Bloody Acres" and a 2017 Rio WebFest Jury Award for Best Ensemble Cast (Drama) for "Bruce".
Love life and relationships
Angus is amongst Australia's most secretive actors, as he's yet to speak about his love life in public. His secrecy about it have led some of his fans to believe that he's gay, and prefers to keep this away from media; several people have also claimed to have seen Angus and his boyfriend spending time together in public, but no evidence has been provided to support these claims.
There are also those who believe that he's a married man, but simply prefers to keep his wife (and perhaps children?) away from the media's attention, but this hasn't been confirmed either.
Angus seems to be unattached as of August 2023, hasn't married and doesn't have children.
Interesting facts and hobbies
Angus was once active on radio and occasionally co-hosted the radio show "Get This" together with New Zealand comedian and actor Anthony Francis 'Tony' Martin.
He was a founding member of the experimental troupe The Forbidden Fruit.
"Who Weekly Magazine" featured Angus on their 2007 list 'World's Sexiest 27 People'.
More than 12,000 people are following Angus on Instagram today, on which he's posted 25 pictures and videos, most of which features him during his everyday life.
He's a fan of soccer, but cheers for the Australian national team only.
Angus is passionate about photography and some of the pictures taken by him can be found uploaded onto his Instagram account.
He's a lover of animals, and has a pet dog.
One of his favorite actors is Tom Hardy, and some of Angus' favorite movies include "Venom", "The Dark Knight Rises" and "This Means War".
Appearance and net worth
Angus' age is 44. He has brown hair and eyes, weighs around 200lbs (88kgs) and is 6ft 3ins (1.81m) tall.
Angus' net worth's been estimated at over $500,000, as of August 2023.