Benjamin Levy Aguilar is a 30-year-old Guatemalan actor, probably best known for his television series roles as Antonio Rivera in "Filthy Rich", and as Officer Dante Torres in "Chicago P.D." However, he's also had roles in movies such as "Dope" in 2015, "Social Norm" in 2016, "My Life for Yours" in 2017, and "Before the Dawn" in 2019.
Early life
Benjamin Levy Aguilar was born on 19 June 1993, in Guatemala, Central America, the most populous country in the subregion of the Americas. His father, Jeff Alan Levy, was a businessman and a native of Brooklyn, New York City, while his mother, Mariluz Aguilar Rivas, also listed as Chava Esther Aguilar de Levy, was Miss Guatemala in 1988, and Miss Photogenic of the World in the same year. According to Benjamin's Schön Magazine interview, she met Jeff on the night of the Miss Guatemala competition – Mariluz celebrated at the Ambrosia restaurant owned by Jeff, and danced all night with him.
Benjamin's father died on 1 April 2003 at 49, but he has never forgotten him. On 6 January 2022, Benjamin posted to wish him a happy birthday, writing that he 'misses his crazy dad.' Although his mother did her best, Benjamin stated that he had a difficult upbringing. However, it shaped him; he said that the day his father died, 'a fire deep within him was ignited, and it was a gift that sometimes burned overwhelmingly.'
Benjamin is religious; his father came from a Jewish family, while his mother converted. He said that there were only 800 Jews in Guatemala, and that he felt like an outsider among his Latin friends, but that they accepted him. He has a brother named Yehoshua Aharon "Joshua" Levy, born in Kings County, New York State, who is now a rabbi.
Early education, source of career
In his youth, Benjamin displayed a talent for soccer, known as football in Guatemala. A talent scout noticed his potential, and Benjamin eventually moved to Italy to play for the youth team of the well-known AC Milan football club, winning the spot by beating about 1,000 children for the privilege. Sadly, after two years, Benjamin fractured his femur, the thigh bone that affected his hip and knee movements, ending his career before it started. He said that it upset him because the sport is a big part of the Guatemalan culture, and was a guide for him growing up. Benjamin even flunked drama classes in school to go and play soccer.
Thankfully, Benjamin found a new, fulfilling activity; he started practicing the Israeli self-defense discipline, Krav Maga, eventually earning a black belt. He also practiced boxing, and also completed his Tactical Shooting and Evasive Driving training. Subsequently, Benjamin was a bodyguard for significant events in Guatemala, including the 2011 Presidential elections. Benjamin decided to become an actor at 18, so moved to Hollywood, Los Angeles, California USA.
Benjamin told NBC that his mother suggested acting when he pondered on a significant life change, because he felt unhappy and depressed. She cited Brad Pitt as a successful example of a transition; Brad was studying to become an advertising art director, but two credits short of graduating, quit to do odd jobs, and take acting classes.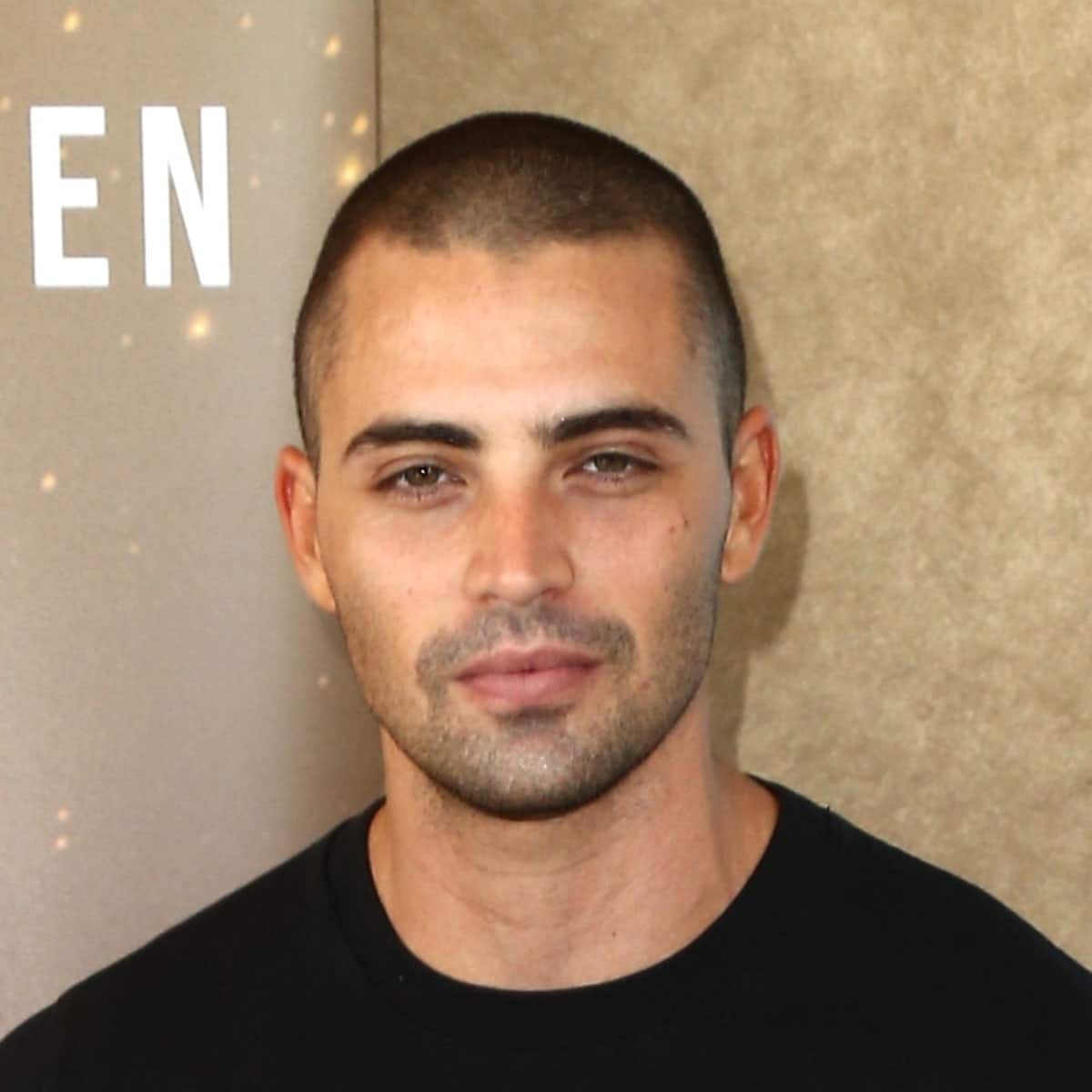 Career
Benjamin landed his first role in 2012, as an uncredited student in an episode of the musical comedy "Glee." He had a two-year break before he landed another uncredited role, mainly doing soccer stunts in the movie "Mostly Ghostly: Have You Met My Ghoulfriend?" alongside Bella Throne, Ryan Ochoa and Madison Pettis. Benjamin found some recognition by playing Levy in an episode of "Out the Box" TV series that year, but returned to uncredited roles in movies "Dope "and "Straight Outta Compton" in 2015. He had stage fright at first, because it felt like nothing he'd done. Benjamin said that he got over it after losing 26lbs (12kgs) in 30 days, because for one role dieting and exercising felt familiar.
Co-starring as Ben Bleu in three episodes of the TV mini-series entitled "Aloha Haha" in December 2015 motivated him. Roles in the movies "Social Norm" in 2016 and "My Life for Yours" in 2017 followed, and he starred in two short films, "Canis Major" in 2017 as Brad, and "Spirit" in 2019 as Pablo Perez. He also played Jason's friend in the "Before the Dawn" movie in 2019.
Starring in "Filthy Rich"
Benjamin returned to TV screens by playing Antonio Rivera in the "Filthy Rich" TV series in 2020, revealig that he struggled not to eat out daily in New Orleans, Louisiana, where the TV series was filmed. Benjamin explained that 'the food had so much flavor, the best kind of anything you ask for', and joked that he would have asked the creator, Tate Taylor, to make him a heavyweight in the second season, if the TV show was renewed. Benjamin revealed that it was also his first screen test, and that he'd signed his first manager before he booked the role.
Notable short-term role
In 2022, Benjamin portrayed Rex Bakke in the TV mini-series "The Woman in the House Across the Street from the Girl in the Window". He was nicknamed 'Sexy Rexy' by the show's fans for having a nude sex scene with actress Kristen Bell in the bedroom and on the stairs. She had previously appeared in lingerie and suggestive outfits, but never went this far; contrastingly, it was Benjamin's first lovemaking scene. Benjamin jokingly replied to fans inquiring about finding a Rex Bakke for themselves, by saying that 'Sexy Rexy likes bread.' He was referencing the post-intercourse scene, where his character cooked breakfast for Kristen's character with a big grin, only wearing an apron.
😂 😂 sexy rexy is getting PLAYED https://t.co/xvejKz96mR

— Benjamin Levy Aguilar (@benlevyaguilar) January 29, 2022
Starring in Chicago P.D.
Benjamin rose to minor prominence by playing Franco Chavaro in the seventh season's debut episode of "Chicago P.D." The police procedural action-drama TV series, produced by Wolf Entertainment, premiered on 8 January 2014 as the spin-off from "Chicago Fire," which had been on air since 10 October 2012. It followed Jason Beghe as Henry "Hank" Voight, a dirty cop in "Chicago Fire" before he rose to Sergeant and Chicago P.D. Intelligence Unit chief. Joining him were Senior Detective Jay Halstead, played by Jesse Lee Soffer; Officer Adam Ruzek, played by Patrick John Flueger; Officer Kim Burgess, portrayed by Marina Squerciati; and Officer Kevin Atwater – LaRoyce Hawkins. Two prominent roles, Senior Detective Antion Dawson and Detective Erin Lindsay, were written off the show in seasons six and four, respectively.
With that in mind, Benjamin's role was temporary. However, the writers and producers realized that the audience wanted to see him again. According to Benjamin's ReelChicago.com interview, they asked him to audition for a new role in the upcoming ninth season, indicating that they'd created the character for him. Benjamin initially declined to play Officer Dante Torres because he was too busy, but he quickly remembered how much fun it was, and how much his co-stars cared about his success.
When he learned that the character had a difficult upbringing, as he did, and often ended in gray area situations, and still did the honorable thing, he fell in love with the character. Benjamin said that it was the best set that he'd worked on, and that his co-stars welcomed his energy, as he was the youngest. He also admitted that he learned from Jason Beghe, to be present in the moment, which helped his acting ability. Moreover, Jesse Lee Soffer taught him to make Dante' grounded and authentic.' Benjamin also started meditating again, a practice about self-acceptance that has helped him in his career. Dante became a series regular in the 10th season.
Girlfriend, actress Olivia Macklin
Benjamin has been dating actress Olivia Macklin since 2020. Although the couple hven't discussed their relationship, they shared pictures of each other via social media. Olivia debuted in 2016 as Emma in the "Sex & Drugs & Rock & Roll" TV series but is best known for playing Nichole in 15 episodes of "LA to Vegas" in 2018, and Claire in 10 episodes of "Pretty Smart" in 2021. Olivia also appeared as Becky Monreaux in all 10 episodes of "Filthy Rich", where she likely met Benjamin. They visited Guatemala in August 2021 during the COVID-19 pandemic, and Greece in October.
Favorite things, interesting facts
Benjamin considers the Brazilian soccer player Ronaldohis sports hero.
His favorite ice cream flavor is chocolate hazelnut. He regularly ate gelato, a form of ice cream of Italian origin, after soccer training for AC Milan's youth team.
Benjamin told comthat he loves romantic comedies, because he watched them nearly every night with his mother, while growing up.
His favorite movie is the romantic comedy "How to Lose a Guy in 10 Days," released in 2003, and starring Kate Hudson and Matthew McConaughey.
He enjoys playing layered characters who are emotional.
Benjamin learned to drive at 13. His mother told him that he was a man and had to, but Benjamin wasn't fully grown and had to sit on pillows to see over the dashboard.
He's an advocate for gender equality and the empowerment of women. In July 2022, he signed with UN Guatemala to support the work of HeForSheorganization's global solidarity movement, launched by actress Emma Watson in 2014.
Benjamin considers yoga teacher and motivational speaker Sadhguruthe most incredible human being he's met. He credits him for transforming and enhancing his perception of life.
Physical characteristics
Benjamin Levy Aguilar has dark brown hair and hazel eyes. He's 5ft 9ins (1.75m) tall, weighs about 160lbs (73kgs), and has an athletic physique. Benjamin has several tattoos, but most are only visible when he removes his clothes. He has the word Jesus tattooed on his left pec, boxing gloves on his left biceps, a Yin-Yang symbol and realistic wings on his left forearm, and an ECG heartbeat on his right biceps.
Net worth
Most sources estimate Benjamin Levy Aguilar's net worth at over  $1 million. However, that figure is high, considering that he had his first significant role in 2020 for fewer than a dozen episodes. Benjamin only appeared in about 20 episodes of "Chicago P.D." and wasn't present in the last few episodes of the 10th season, despite becoming its regular cast member. He remains a fan favorite and was in the credits, so the reason for his absence is likely a filming schedule conflict. Neither he nor NBC announced his exit, so he will likely return in the 11th season. Regardless, considering the cost of living in Los Angeles and the stay-at-home orders from 2020 to 2022, it's unlikely that Benjamin made $1 million via minor or supporting roles in two to three years.