Who is Brett Dier?
Canadian actor Brett Jordan Dier was born under the zodiac sign Aquarius in London, Ontario, Canada, on 14 February 1990. He has 58 acting credits, and is perhaps known best for playing Michael Cordero Jr. in 65 episodes of the critically acclaimed comedy series "Jane the Virgin", which starred Andrea Navedo and Gina Rodriguez, and was created by Jennie Snyder Urman. It follows a Catholic woman who's been accidentally artificially inseminated, the series aired from 2014 through 2019, and won 22 of the 99 awards for which it was nominated.
Brett's currently shooting for the upcoming movie "Good Bad Things".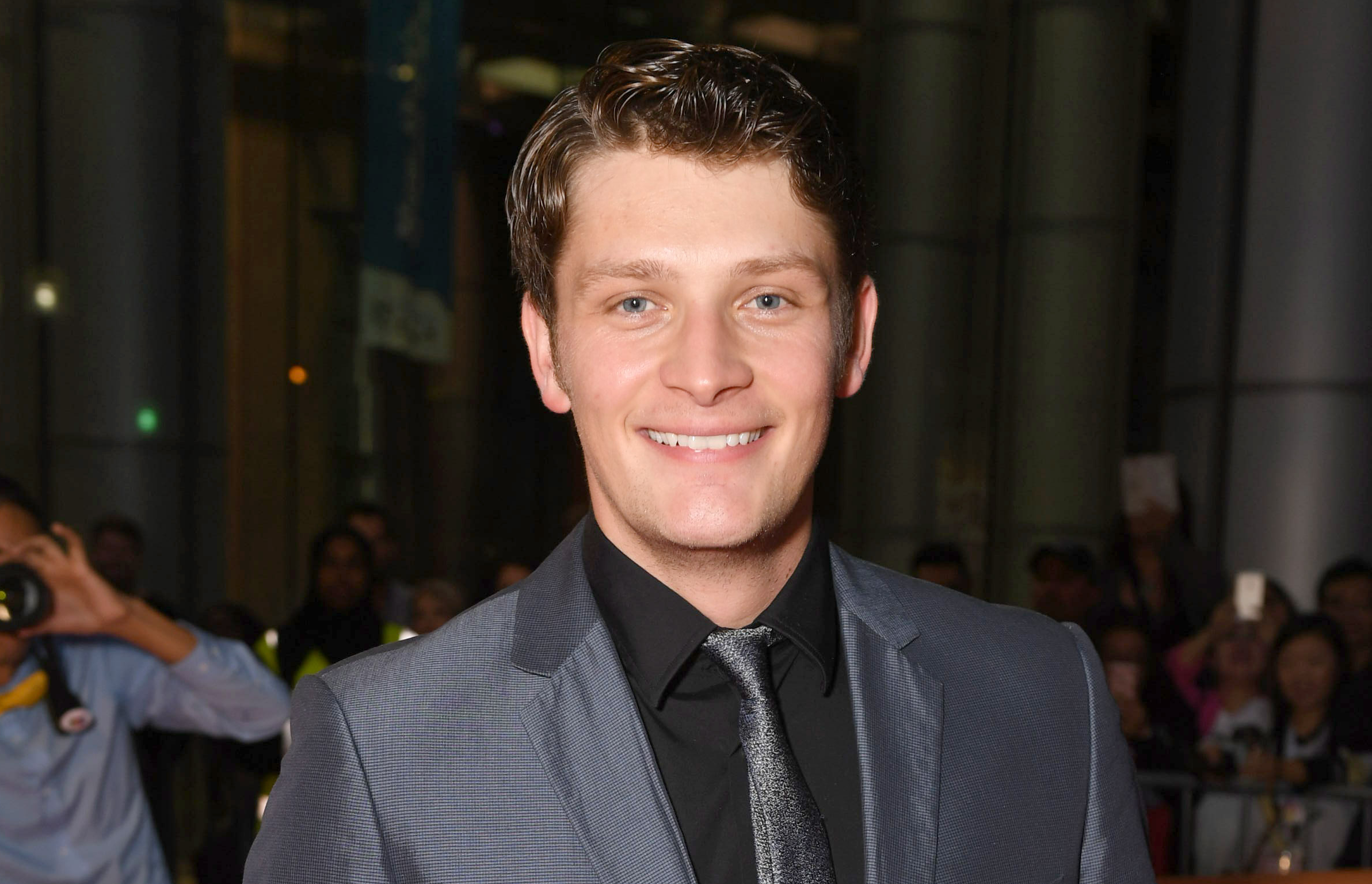 Education and early life
Brett was raised in London, Ontario alongside his younger sister and older brother, by their mother Samantha and father Patrick Dier; not many details have been disclosed about Brett's parents because he respects their privacy.
He fell in love with acting at a very early age, but was also into a number of other activities while growing up, including playing the piano, playing Taekwondo and various other sports with his peers; he today holds a black belt in Taekwondo, is an avid swimmer and breakdancer, and also enjoys bouldering.
Brett studied at London South Collegiate Institute (high school) and was 16 when he made his debut film appearance, portraying Matt Peterson in the drama "Family in Hiding"; the same year saw him portray Bradley in the drama movie "The Secrets of Comfort House".
He matriculated in 2008, then began pursuing acting rather than enrolling at college.
Roles in movies
The year 2007 saw Brett play Kevin Janzen in the mystery thriller "Seventeen and Missing", and the remainder of the decade saw him appear in the 2007 historical action "Battle in Seattle", the 2008 drama "Every Second Counts" and the action horror thriller "Phantom Racer". He played 80s Breakdancer in the 2010 family comedy "Diary of a Wimpy Kid", which starred Robert Capron and Zachary Gordon, and was directed by Thor Freudenthal. It follows 12 years old Greg Heffley who's just progressed to middle school, and the film won five of its 14 award nominations.
The year 2010 saw Brett appear in three other movies: the crime thriller "Dear Mr. Gacy", the fantasy horror "Goblin" and the comedy "Made… The Movie".
The year 2013 heard him voice Jacob in the animated comedy "Mighty Mighty Monsters in New Fears Eve", which starred Kendra Anderson and Doug Abrahams, and was directed by Adam Wood and Joseph Holt. It follows Vlad who can't find a date for the New Year's Eve monster dance, and the film won four awards.
Brett's also known for playing New Detective in the 2014 crime mystery thriller "Poker Night", which starred Ron Perlman and Beau Mirchoff, and was written and directed by Greg Francis. It follows a psychopath who's locked a detective in a basement.
Some of Brett's most recent movie roles have been in the comedy "Scrambled", another comedy "About My Father" and the comedy drama "Maybe It's You", all released in 2023.
Roles in TV series
Brett's debut TV series role was playing Jake in the 2007 episode "You Can't Always Get What You Want" of the musical "Kaya", and the remainder of the 2000s saw him appear in the comedy "Aliens in America", the action adventure "Smallville" and the action adventure comedy "The Troop".
In 2012, he portrayed Brandon Kelly in seven episodes of the drama "The L. A. Complex", which starred Joe Dinicol and Jonathan Patrick Moore, and was created by Martin Gero. It follows the lives of several coming-of-age dwellers, and the series won one of its five award nominations. Brett was then cast to play supporting characters in the romantic comedy "Emily Owens M. D.", the war drama "Bomb Girls" and the family fantasy comedy "Mr. Young".
Most recently, in 2019 and 2020, he starred as C. B. in all 33 episodes of the comedy "Schooled", which also starred Bryan Callen and Tim Meadows, and was created by Adam F. Goldberg and Marc Firek. It follows the lives of students and professors at William Penn Academy in the 1990s, and the series won one of its two award nominations.
Other credits
Brett sang the song "Locked Out of Heaven" in the 2016 episode "Chapter Fifty" of the series "Jane the Virgin".
Some of his recent talk-show appearances have been in "Sidewalks Entertainment", "Celebrity Page" and "Made in Hollywood".
Awards and nominations
Brett's been nominated for three awards: two UBCP/ACTRA Awards, Vancouver for Best Newcomer in 2011 and 2012, for his performance in "Flashpoint" and a 2014 Leo Award for Best Guest Performance by a Male in a Dramatic Series, for "Bomb Girls".
Love life and relationships
Brett shies away from speaking about his love life in public, and we know about only a single woman whom he's been with.
In 2012, he began dating popular American actress Haley Lu Richardson who's five years his junior, and has appeared in 32 movies and TV series, while she's perhaps known best for playing Stella in the 2019 romantic movie "Five Feet Apart"; Haley's won five of her 10 award nominations.
It was revealed in 2018 that Brett and Haley had become engaged, however, they stopped featuring each other in their Instagram pictures in November 2020, and it was only two years later that Haley revealed that they'd broken up by the end of 2020.
Brett seems to be unattached as of August 2023, hasn't married and doesn't have children.
Interesting facts and hobbies
Brett's real life mother was featured in the 2006 movie "Family in Hiding" – one scene features him pointing at her as she's getting out of the car.
He's revealed that he wants to do a martial arts role 'like Jackie Chan in a movie' but hasn't been given the opportunity yet.
More than 900,000 people are following Brett on Instagram and he's posted more than 550 pictures and videos onto the network; most of which show him during his everyday life.
He's an avid guitarist and pianist, and can be heard playing the instruments in some of his Instagram videos.
Brett goes to the gym several times every week, as it's important for his career to stay in shape.
One of his favorite actors is Seth Rogen, and some of his favorite movies include "This Is the End", "Pineapple Express" and "Superbad".
Appearance and net worth
Brett's age is 33. He has blue eyes and brown hair, weighs around 180lbs (82kgs) and is 6ft (1.84m) tall.
Brett's net worth's been estimated at over $2 million, as of August 2023.