Fernando Colunga
Born on 3rd March 1966 in Mexico City, Mexico, Fernando Colunga Olivares is famous in his home country for being a talented telenovela actor. His father, also named Fernando Colunga, was an engineer, whereas his mother, Margarita Olivares, was a housewife.
Fernando studied civil engineering during his youth, but tried his hand at various jobs, working as a barman, ironmonger, car dealer, and office clerk; however, he always knew his real passion in life lay in acting. With his impressive 6ft 1in (185cm) height and a toned physique weighing just 175lbs (80kgs), it's not hard to see why Fernando has won over the hearts of millions of female fans since the 1990s.
Career
1988 was the year of Fernando's feature film debut with a minor role in "La guerrera vengadora". In the same year, he was hired to be Eduardo Yanez's body double in the telenovela "Dulce desafío", which inspired him to continue acting and begin studying at the Centro de Educación Artística (CEA) in 1990.
Fernando soon became a familiar face in many Mexican households thanks to his role in the country's version of "Sesame Street". Other TV programs he appeared in around the same time include "La hora marcada", "Todo de todo", and "La telaraña".
The early 1990s saw Fernando make a name for himself in telenovelas such as "María Mercedes", "Cenizas y diamantes", and "Madres egoístas". When the producer Carla Estrada offered him an important role in "Más allá del puente", starring María Sorté, the actor saw his career go from strength to strength.
After leaving "Más allá del puente" for bigger and better things, Fernando played Adrían Rosales in an episode of "Marimar" and starred in the romance movie "Bésame en la boca" alongside Paulina Rubio. Once again, Carla Estrada would get in touch with the actor, offering him a leading role in the historic telenovela "Alondra". In the same year, Angelli Nesma cast Fernando in his first leading role, playing Luis Fernando de la Vega in "María la del barrio".
If Fernando's portrayal of Valerio Rojas in "Más allá del puente" made him semi-famous, his role as Luis Fernando turned him into a national heartthrob overnight. Other starring roles in telenovelas followed, such as his portrayals of José Armando Peñarreal in "Esmeralda" and Carlos Daniel Bracho in "La usurpadora".
In the late 1990s, Fernando decided to step out of his comfort zone into his first theatre play, "Pecado no original". He and his co-star, Chantal Andere played Bill and Jenny, an unhappy husband and wife on the brink of divorce. Although the play did well, Fernando soon returned to telenovelas, with a starring role in "Nunca te olvidaré".
Although the actor found himself being typecast after a decade of telenovelas, he also appeared in holiday movies such as "Navidad sin fin" and "Cuento de Navidad". After a leading role in "Abrázame muy fuerte", where he worked alongside Nailea Norvind, Aracely Arámbula, and other famous actresses of the time, Fernando and Carla Estrada would work together once again on "Amor real".
In the mid-2000s, Fernando returned to the stage with "Trampa de muerte", based on a novel he adapted into a screenplay with the help of César Evora. The travelling show lasted a few months, until Fernando once again joined forces with Carla Estrada for her 2005 historical telenovela "Alborada". Two years later, Carla would cast him as Ricardo de Salamanca y Almonte in "Pasión".
From 2010 to 2015, Fernando enjoyed starring roles in the telenovelas "Porque el amor manda", and "Soy tu dueña", as well as a leading part in the comedy movie "Ladrones". In 2015, Fernando also played the main antagonist in "Pasión y poder", one of the first times he was cast in a villainous role.
After wrapping up his work on "Pasión y poder", Fernando went on an unexplained six-year hiatus which left fans thinking that he had retired from acting. However, the Mexico City native returned to the small screen in 2022 with a role as Aquiles Greco in the Telemundo drama series "El secreto de la familia Greco".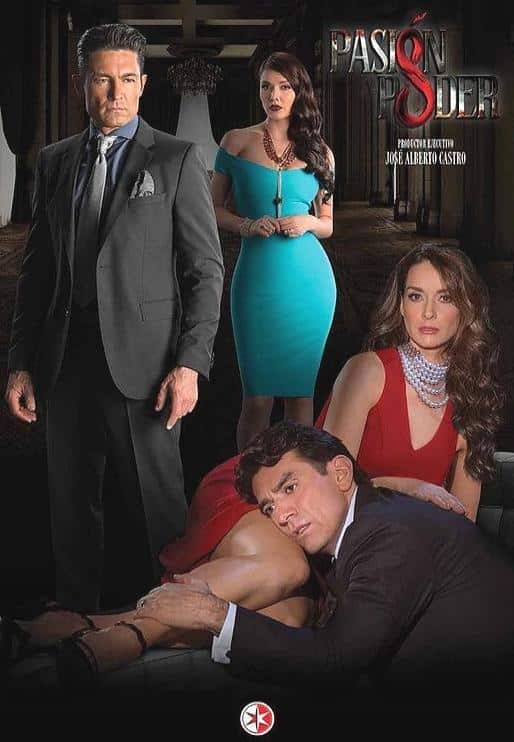 Personal Life
For years, Fernando has persistently ignored the rumors surrounding his sexual orientation. In October 2020, Mexican journalists Javier Ceriani and Elisa Beristain explosively claimed that the actor's previous relationships with Blanca Soto, Thalía, and Aracely Arámbula – nationally famous actresses who have all worked with Fernando at one point in time – were smokescreens to cover up his homosexual relationship with one of the most famous politicians in the country, Rafael Moreno Valle, the ex-governor of Puebla.
Journalist Edgar Pérez, who was one of the first to break the story, alleged that Rafael would rent out entire hotels to carry out his clandestine relationship with Fernando in total privacy. The ex-governor would also allegedly allow Fernando to use his helicopter and security team so that the telenovela star could feel as comfortable as possible.
Rafael Moreno Valle died on Christmas Eve 2018 at just 50 years old in a helicopter accident. Andrés Moreno López Obrador, the president of Mexico, promptly launched an investigation to discover what had caused the tragic event, which also claimed the life of Rafael's wife, the politician Martha Érika Alonso.
It would appear that shortly after Rafael and Martha's deaths, Mexican journalists finally felt they could discuss the ex-governor's alleged relationship with Fernando, who allegedly attended the funeral service and admitted to having a close friendship with Rafael, but declined to make any further comments.
In an old interview with Luz García, Fernando finally denied that he was afraid of marriage and claimed that he kept his personal life private to avoid having problems in his acting career. Translated, he said "I've had problems with people coming up to me and saying: 'You didn't tell me about your relationship, I'm going to sabotage all your projects from now on'."
Nevertheless, although Fernando's seemingly superficial relationships with women may be an attempt on his part to protect his privacy, the gay rumors have never died down. In the last few years, journalists and YouTube bloggers have also linked the "Pasión y poder" star to fellow telenovela actor Eduardo Verastegui; Eduardo himself was said to be in a secret relationship with the former President of Mexico, Enrique Peña Nieto, when the pair were photographed together on a private jet.
Regarding Fernando's net worth, the Mexican celebrity is said to have a $3 million fortune thanks to his decades-long career. Given that his Instagram has been inactive since October 2019, it's hard to know what the actor's up to right now, so we'll have to wait and see if he intends on returning to acting full-time.